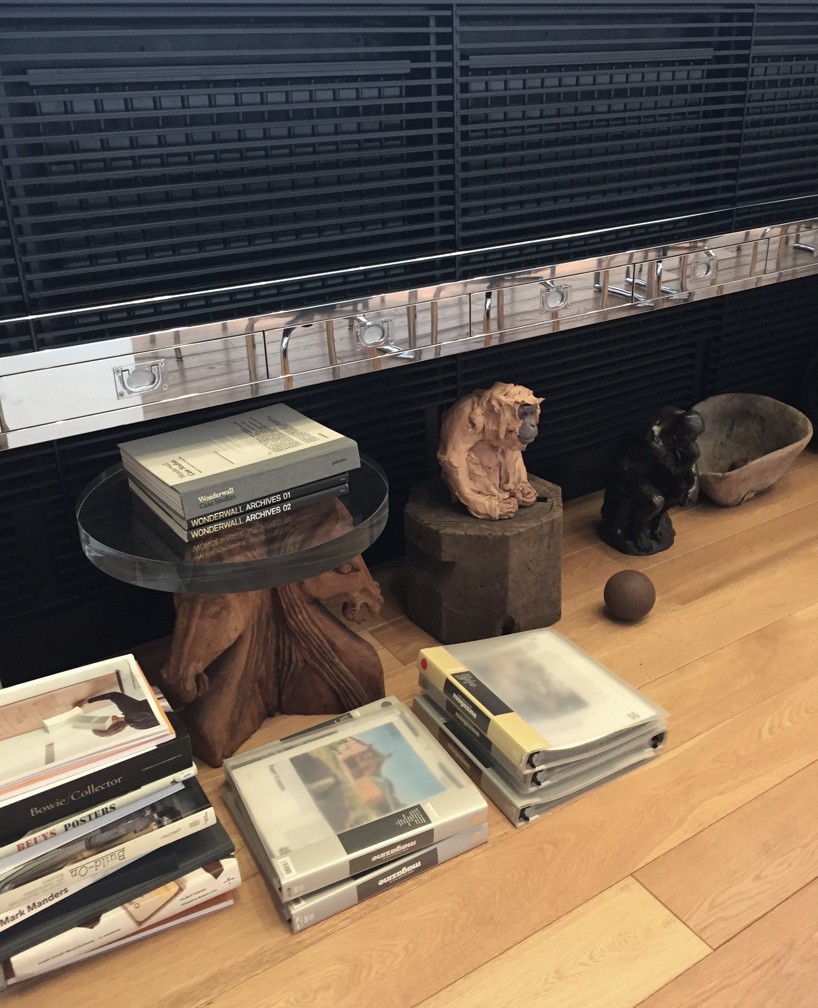 wonderwall office by masamichi katayama

the way we shop is changing. 'retail stores — no matter what well loved products they stock, or brands they promote — are slowly being replaced by the oligopoly of the internet marketplace,' said masamichi katayama when designboom sat down with him recently, exactly one year since the last time we visited the designer in tokyo. 'the age of the world wide web has brought about a shift in every facet of our society, from the ways we teach, talk and govern, to how we travel, work and design'. it's a shift that has been gradual but ubiquitous, and its symptoms have long been showing. the antidote is a new kind of shopping experience, one that draws consumers to an experience rather than a product, and it's a recipe that katayama and his studio wonderwall, founded in 2000, have been perfecting for years.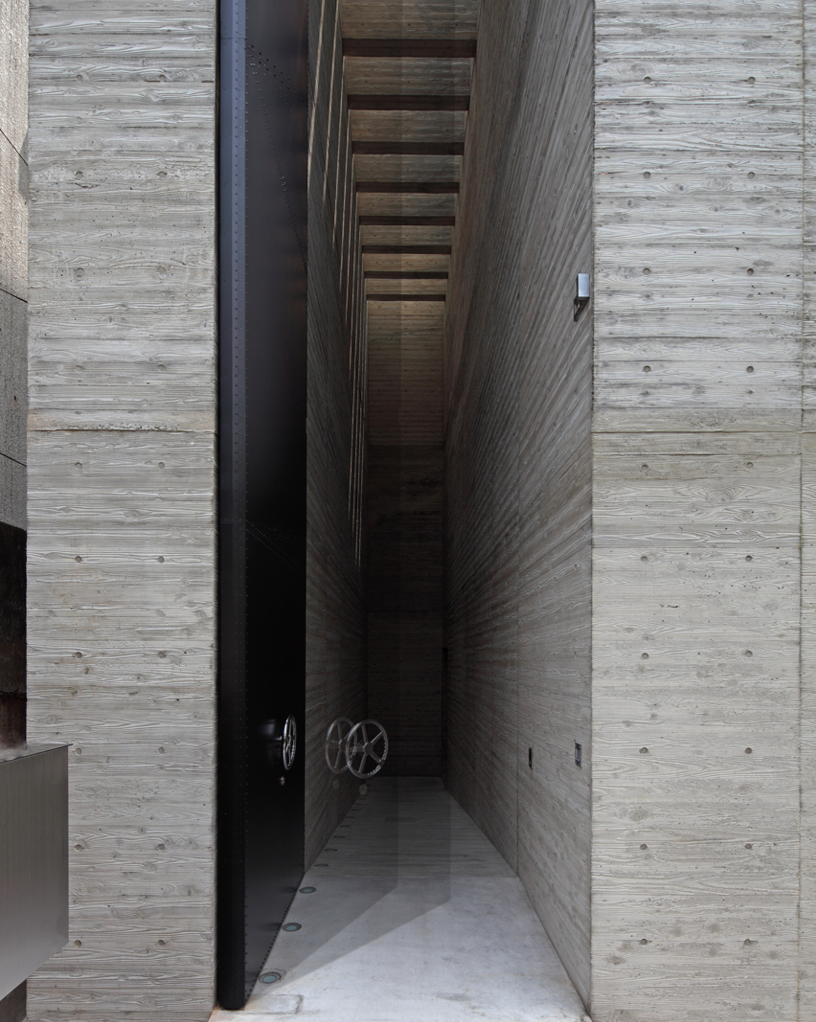 wonderwall office by masamichi katayama: a giant door opens to a corridor that leads to the office entrance
with standout interiors for thom browne, a bathing ape, uniqlo, and diesel, collaborations with jasper morrison, pierre hermé and pharrell williams, katayama has changed the way we think about the consumer experience. his contribution to the field is summed up neatly by MoMA's paola antonelli in the book 'wonderwall case studies: works by a global interior design firm' : 'like very few other designers in recent history — giants like andrée putman, shiro kuramata, ettore sottsass, philippe starck — katayama has defined the 1990s and 2000s and changed the world of interior and retail design.'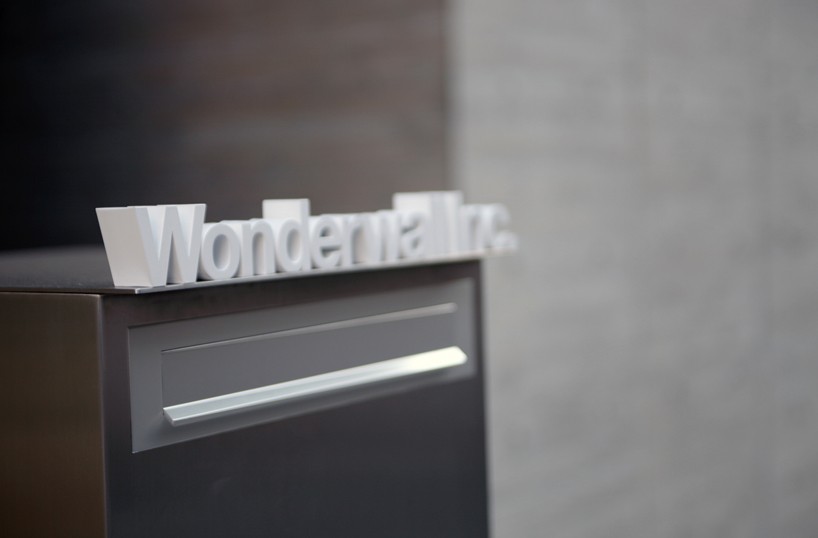 postbox branding: the wonderwall office by masamichi katayama is located in tokyo's sendagaya district
growing up during the 70s and 80s in the small city of okayama, masamichi katayama led a childhood free from the influence of the web. as a boy, his grandfather opened a home furnishing store, above which katayama would come to live. it was here that the designer, who is now the artistic guru of the world of interiors, first learned the language of retail. this was probably also his introduction to the world of business relations — how prices are haggled, how terms are set, how deals are made — that led katayama to developing his own vernacular, a unique shorthand of style that defines his oeuvre today.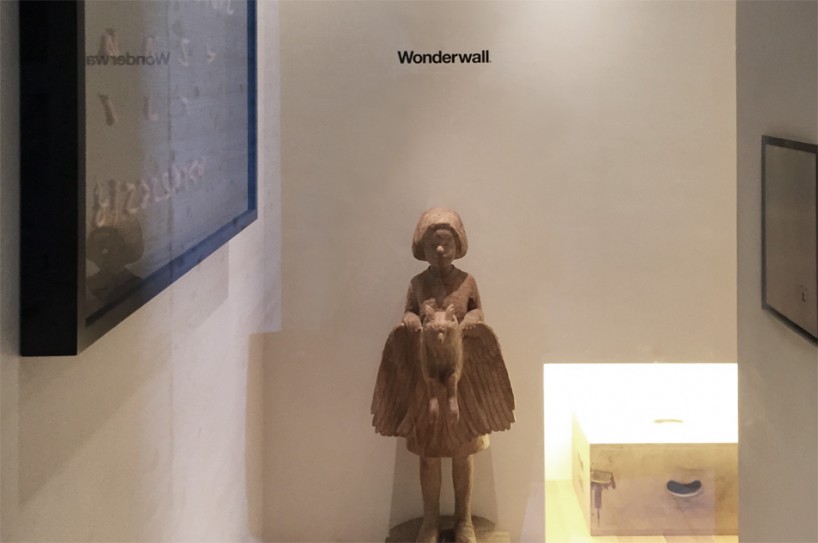 artwork is displayed in the wonderwall studio
image © designboom
it's this business of personable interactions, of handshakes and first-name-terms, that is evident in katayama's body of work. to collaborate with a brand, he first has to know it and absolutely has to respect it. 'I'm 50 percent consumer and 50 percent interior designer, I'm a bit of both. I go shopping, I eat at restaurants, I spend time with all these spaces and, well, this is my everyday life. I receive a lot of offers but I only work with the brands I really have respect for'. when asked if rejecting a project is always on the cards, he says yes. 'that happens. well, probably 50/50. we want to know what they want to do, so that we can offer our speciality. if we agree to work on something, the reason is that I'm very much into that project. I need to be in love with the brand. sometimes my love exceeds their expectations, so I have to be a little careful. once the project starts I want to know everything about them.'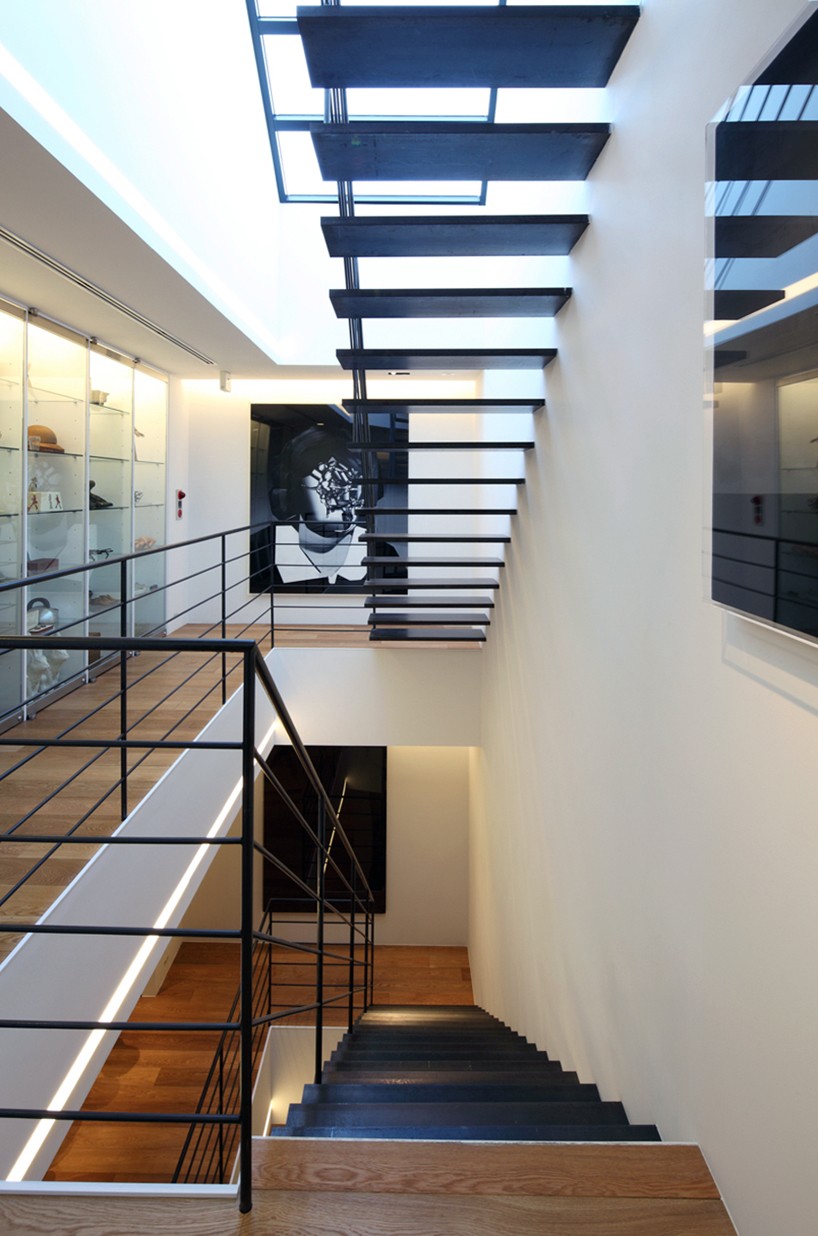 a cantilevered stairwell connects the locations five storeys
at least some of katayama's success can be attributed to his ability to connect to the needs of the consumer, often foreseeing the desires of a target audience before its retailers. 'most people talk about marketing but I am not a big believer in traditional marketing. a retail interior designer needs to elevate a brand's characteristics and create a world around them. if that brand has a global market, and you are working on more than one outlet, then the main concept stays, but there is a different attention to detail.
if you design a space and it is well received by the local people, it probably won't have the same effect on people living in another country. my job is to find the appropriate answer for each brand in different locations — the excitement of the customer should be the same though.'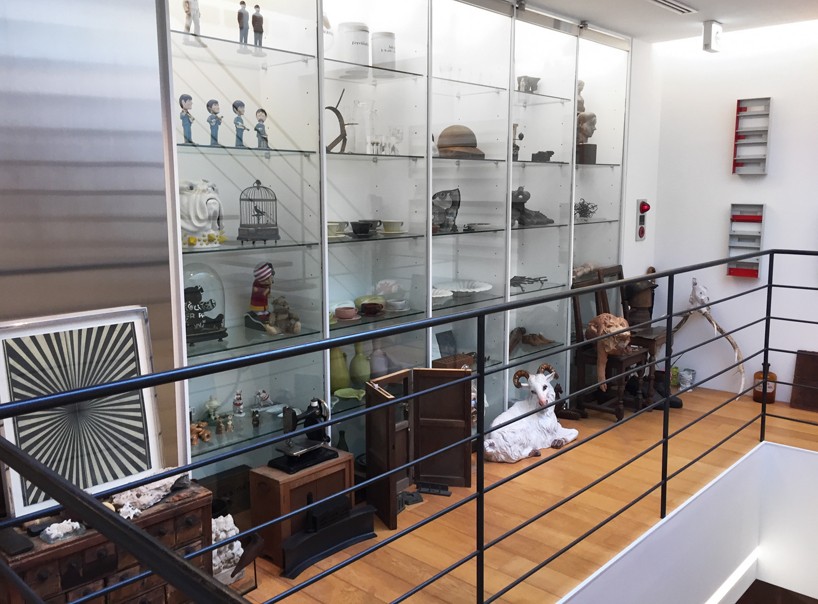 katayama's wunderkammer of assorted ephemera
image © designboom
katayama is candid in the way he does business. he seeks out genuine connections as the building blocks from which to achieve meaningful results. 'with most projects I'm lucky because I can speak directly with the person in charge, the CEO. if I cannot talk with the decision maker I will not work. it's too difficult'. katayama puts stock on talking things out, creating a rich conceptual idea around a project before going anywhere near the design. 'approaching a project is complicated. sometimes, we have to build from scratch. our discussions can be very long'.
to create locations of substance, katayama confronts the problems of today with solutions and spaces that are determinedly focused on the future. he instigates physical meetings and involved conversations but is completely unbeholden to the charms of nostalgia. katayama nevertheless retains a smack of the old-school in his day to day life, evidenced by the corridor of his studio used to display his vast collection of vinyls and CDs (when listening to music, he prefers the former). the myriad colored spines combine to result in a kind of abstraction, the artefacts of the not-too-distant past transforming into a psychedelic imprint of the future.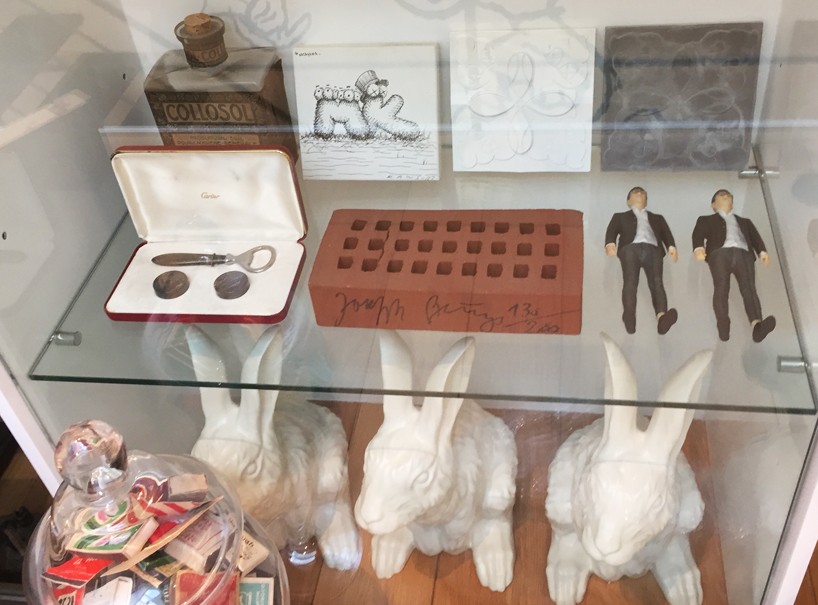 robert crump, joseph beuys — all have a seat in the cabinet of curiosities
image © designboom
this is an interesting analogy for the designer's work as a whole. rather than itemizing and individualising each step of the creative process, katayama favors a more combinatory approach: sampling, assimilating and collaborating with many sources. 'I don't make two or three models', he says 'I make one. I write on paper, I go over and over it again. even though I cover the original sketch, I need to see what it looks like. the model has to be remodeled again and again'.
in 2013, katayama created the 'intersect' concept space for car manufacturer LEXUS. halfway between showroom and social club, 'intersect' is intended to act more as a forum for discussion on the LEXUS identity than a way of selling units. 'of course employees still speak well of the products as they are selling, but this isn't that interesting for the customer. 'intersect' is more like a salon. people come here to talk about the good parts, but also the bad parts. it's an open conversation. they can exchange their opinions about cars and LEXUS — and that's what 'intersect' has been created to do'.
it's funny to think that the showroom of the future is less about flying cars and more about comfy leather seats and a welcoming atmosphere. by stitching familiar elements together with future concepts, katayama creates 'experiences' more so than 'interiors'.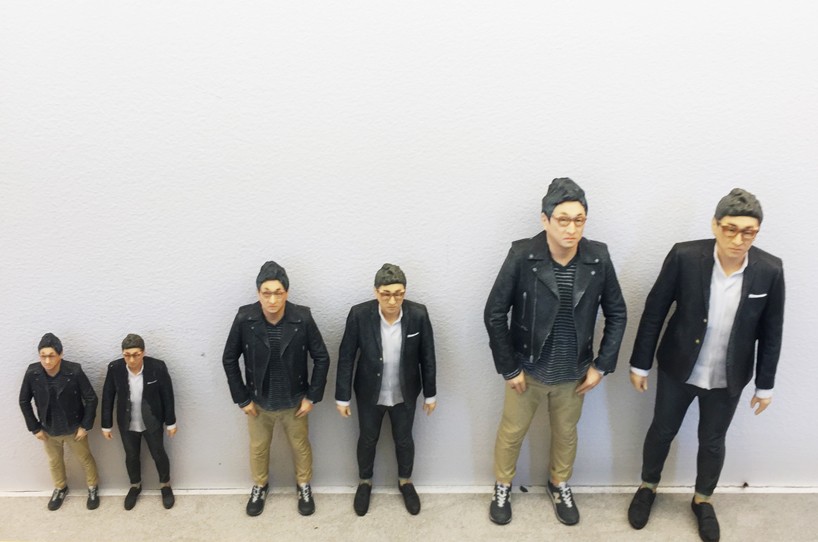 three sets of 3D printed katayama's, each in both casual or formal looks
image © designboom
the result of this method is something of a patchwork, a multi-layered textile, holding the history of each of its components while also suggesting a new, contemporary idea. like a quilt, each of katayama's projects has a story to it. 'people don't have an interest in form', he says. 'they want to know about the narrative experience, because you can buy form online. you can just buy it!' this dedication to telling the story is evident in his studio. wonderwall's HQ is a minimal, concrete building designed by katayama himself.
like a memory vault, the front door (which stands at roughly 19 feet /6 meters tall) is opened with a huge metal wheel. the main volume is then accessed through an internal corridor that guides visitors to a space defined both by functionality and character.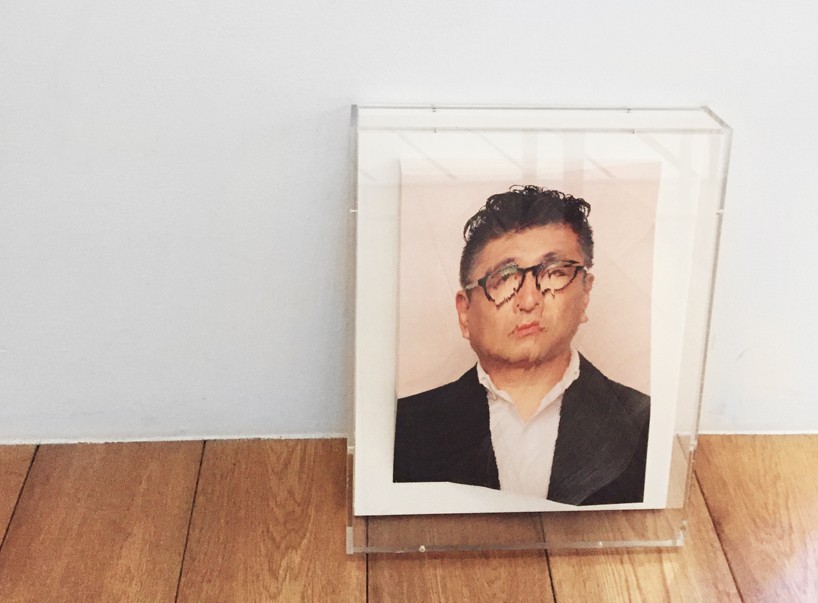 masamichi katayama portrait by nerhol
japanese artists ryuta iida and yoshihisa tanaka, through a topographical layering of many photographs, generate an effect where the image appears distorted and blurred
image © designboom
a fervent collector of souvenirs and pop culture ephemera, katayama's studio is crammed with 'found' objects — anything that might at some point lead to a breakthrough. a floor to ceiling wunderkammer in the hallway displays a bricolage of keepsakes and creative relics: beatles, bricks, dolls and birdcages, antlers, seashells and plaster busts. contemporary artworks punctuate the walls of the building, but the effect is that of a well loved collection rather than an art gallery. this interplay of old and new — and the atmosphere it creates — is characteristic of katayama's oeuvre. he borrows as much from haute couture as he does from street style and popular icons.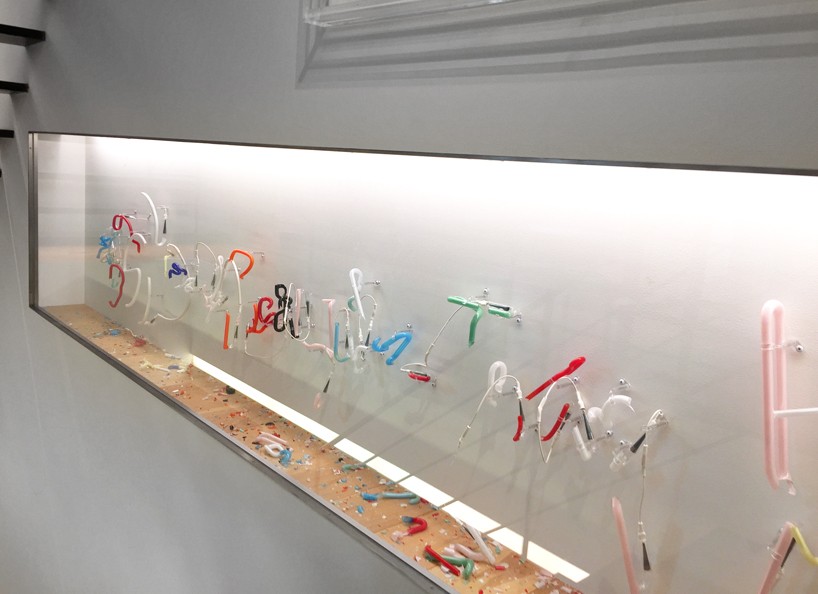 'broken neon' by british artist ryan gander
a neon sign smashed by the artist, with broken parts lying on the floor and the electrical connections still hanging from the wall
image © designboom
a cantilevered stairwell connects each of the building's five levels, that comprise workspaces, meeting rooms, model rooms and a rooftop patio. the offices themselves are compact but controlled: the wonderwall team works shoulder to shoulder, with models and materials both scattered around and sorted into shelves on the walls, each documenting one of the teams many concurrent projects. how many exactly, he's not sure: 'I don't know… but quite a few! most projects are already very big when they're begun, and have an average of five years duration. first we consult at length with the client. in the next step we come up with a valid concept and try to communicate it with an illustration. we create an image to be able to synthesize ideas, and because we want to make sure that the direction we suggest is the one the client wants to move in. then we start on the model and modify that model until we've not finalized all details. until last year we had 80 percent of projects overseas: new york, paris, sydney, some in china. I think this year we have more projects in japan.'
for katayama, communication is key to the creative process. 'when we start, we talk openly about the project, but usually I propose the idea which acts as the trigger to start the dialogue. in this era you don't start from the design, you start from the concept. that's much more important. the concept comes first and then we have to apply the design.' each project is approached in this way, with the initial emphasis put more on the ambience desired than the eventual infrastructure that will facilitate it. 'companies aren't just selling products anymore,' he explains, 'they're selling culture. each brand wants to communicate their own culture to the consumer.'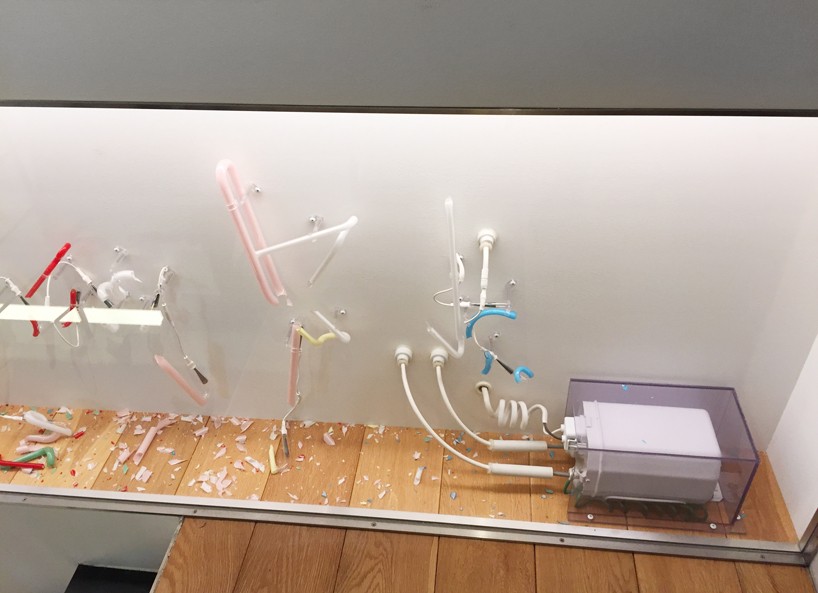 close-up of 'broken neon' by ryan gander
image © designboom
in the building's double height conference room, the setting is watched over from one end by the head of a stuffed moose and from the other by a full sized polar bear. rather than powerpoint displays, the wonderwall team brainstorm by attaching plans and papers to the room's magnetic wall, looking at problems in real time and solving them with their hands. these old-school flairs stand out in what is otherwise a sleek and modern interior and indicate an adaptability in the way the studio approaches projects. this is a time of change, and wonderwall are prepared to rise to the challenge.
'the ways in which people work have changed dramatically. recently I've been collaborating on innovative office spaces and we've been discussing the different kinds of environments that need to be offered to employees. sometimes a conversation at the café can stimulate ideas, or a nice quiet compartment can offer room for concentration. in the end the company needs the results, so I have been thinking how I can incorporate new aspects into different environments.'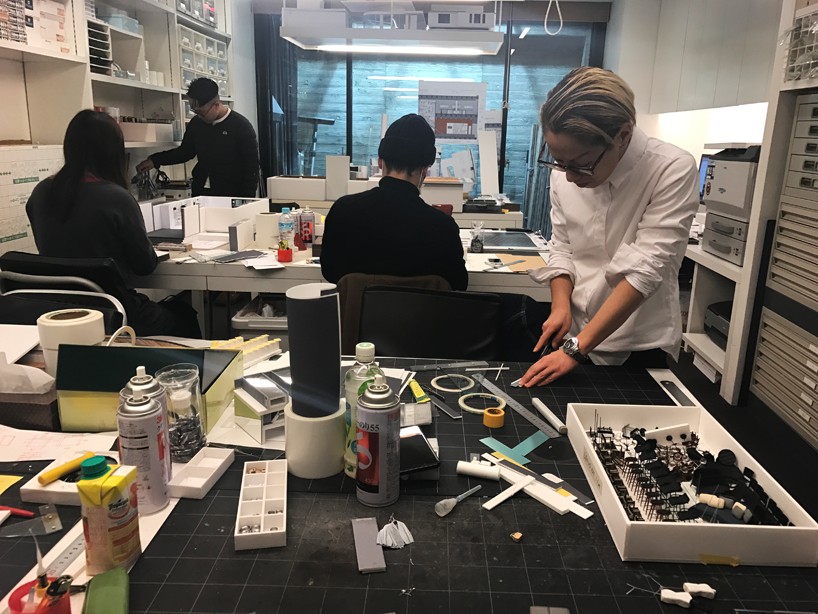 the model making room
growing the idea of what a retail environment is, or can be, is something katayama seems to have an innate sense of. 'we have to rethink the value of going to a physical store. the internet era should give us a distinctive reason for seeking out a retail environment. this tension [between internet and physical shopping] is a gift, and should create a unique experience within the space'. for wonderwall, that impetus — the thing that drives us to the high street before the webpage — is tailor made to suit each brand's identity and purpose. 'the level is set depending on the brand. for example, in uniqlo customers want to buy things fast. it's like going to the grocery store, there's so much difference. my job is to find the appropriate answer to each brand. it's a task I enjoy very much'
when asked if the studio had any difficulties keeping up with the times, katayama had an optimistic answer: 'I do not see much difficulty. I feel change, of course, but not dramatically. peoples' way of life has been changed because of the invention of the internet and we need to adjust ourselves to this new life — that's the change. the people themselves however, have not changed that much.'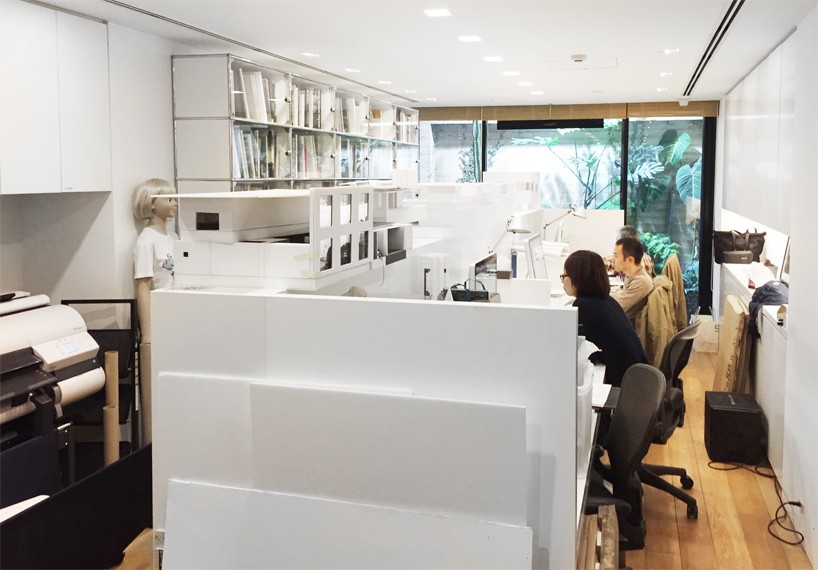 the wonderwall team works shoulder to shoulder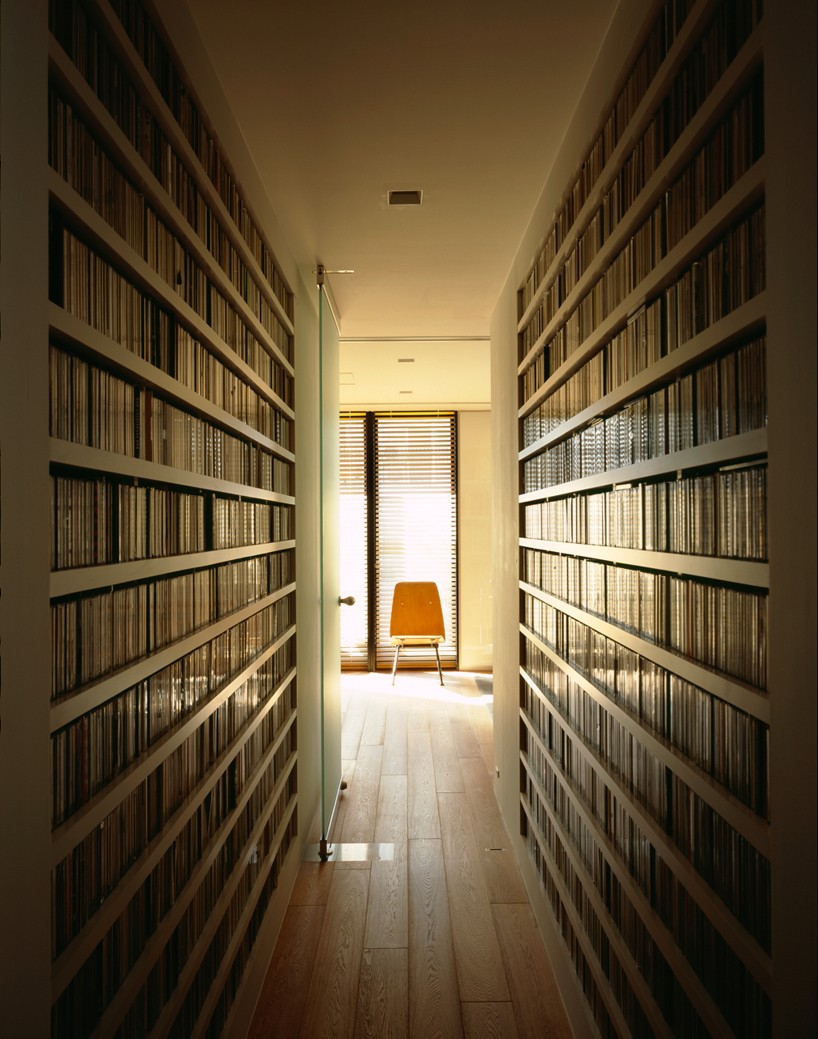 a entire corridor of the studio is filled with the designer's extensive collection of CDs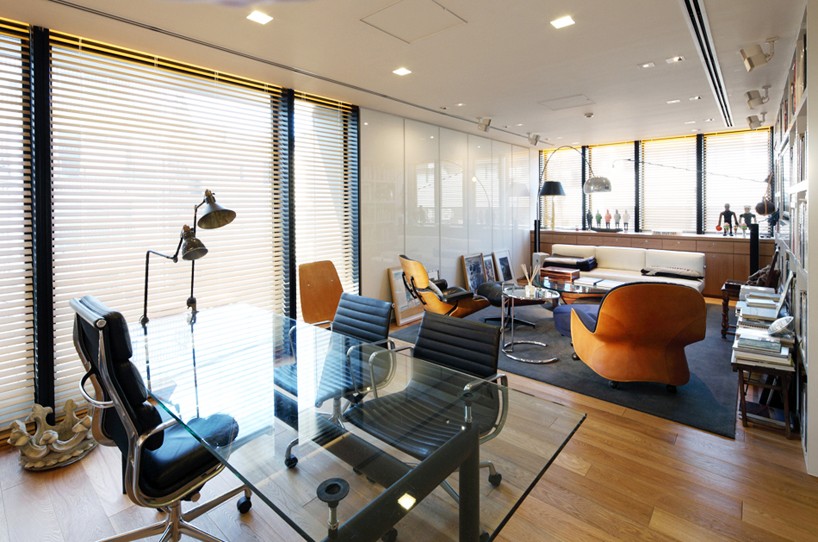 old-school flairs stand out in what is otherwise a sleek and modern interior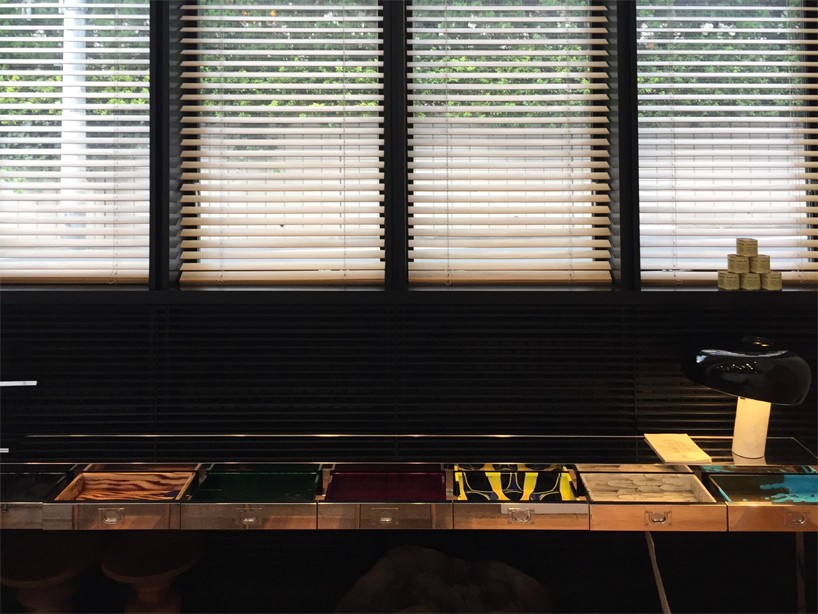 in the wonderwall HQ conference room, each drawer of a cabinet is decorated with a different artwork
image © designboom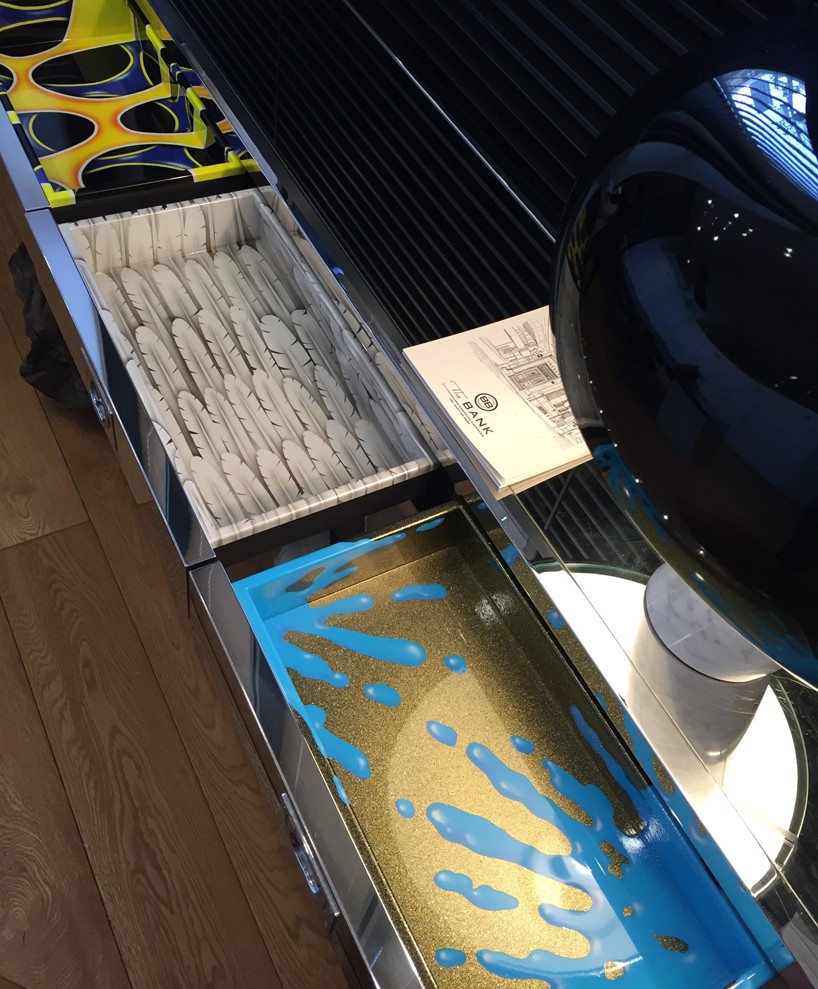 each cassette is adorned with a different graphic by internationally acclaimed visual artists
image © designboom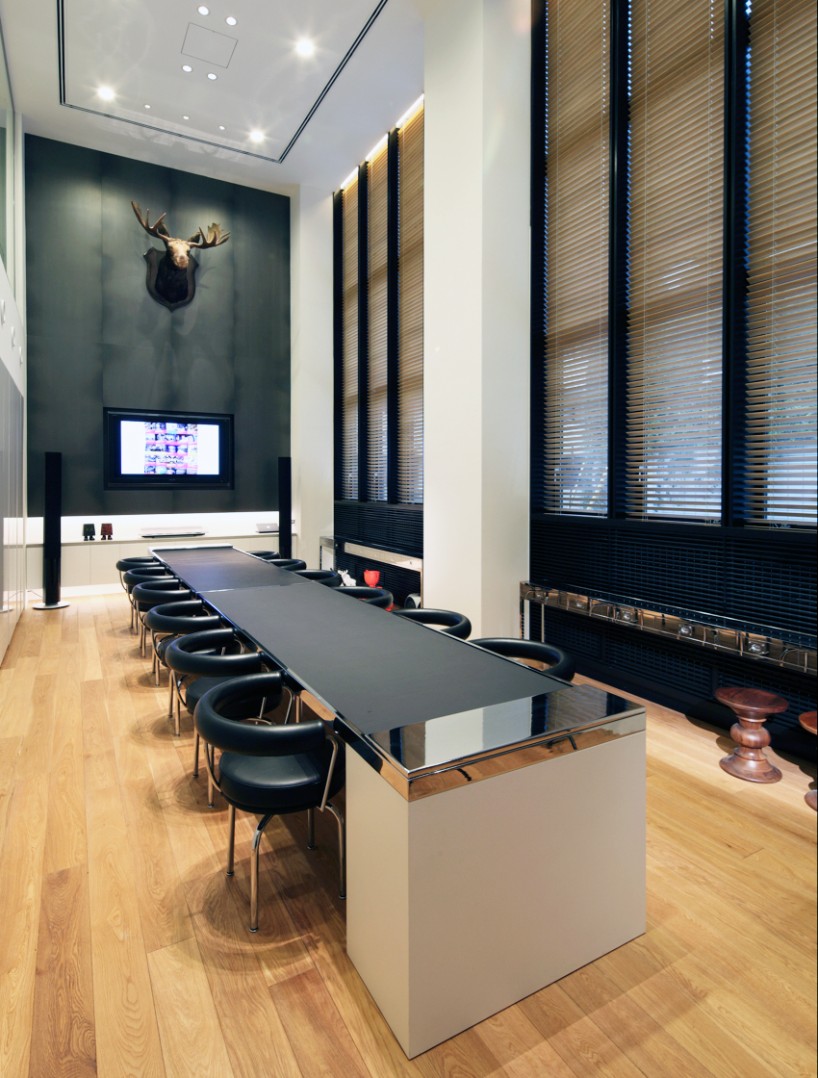 meeting room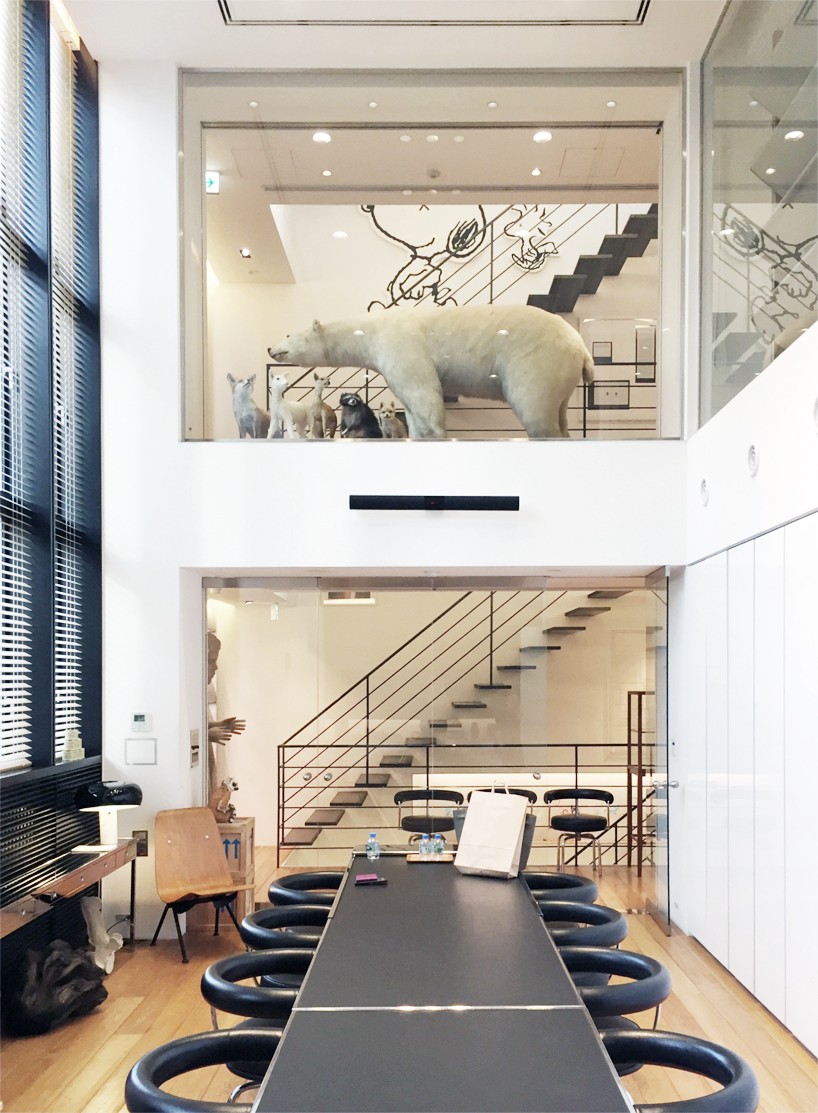 meeting room
image © designboom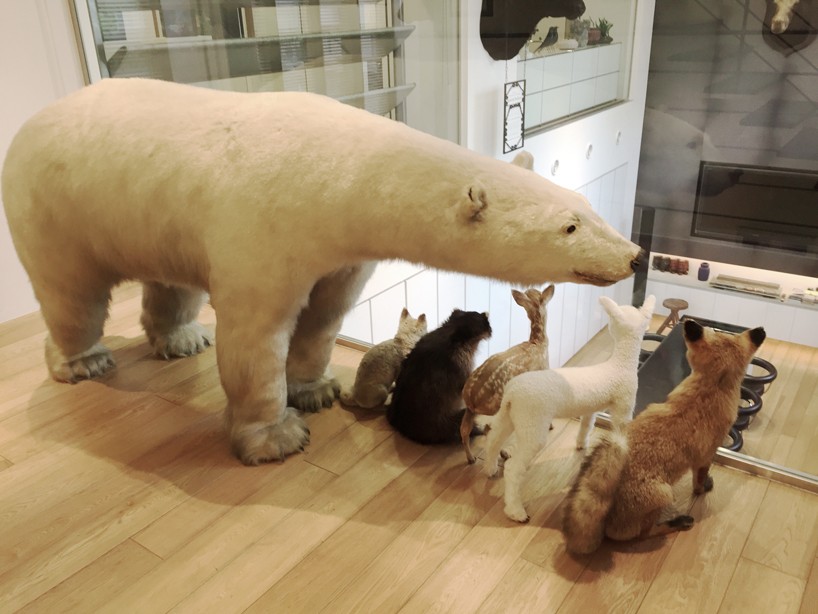 stuffed animals overlook the conference room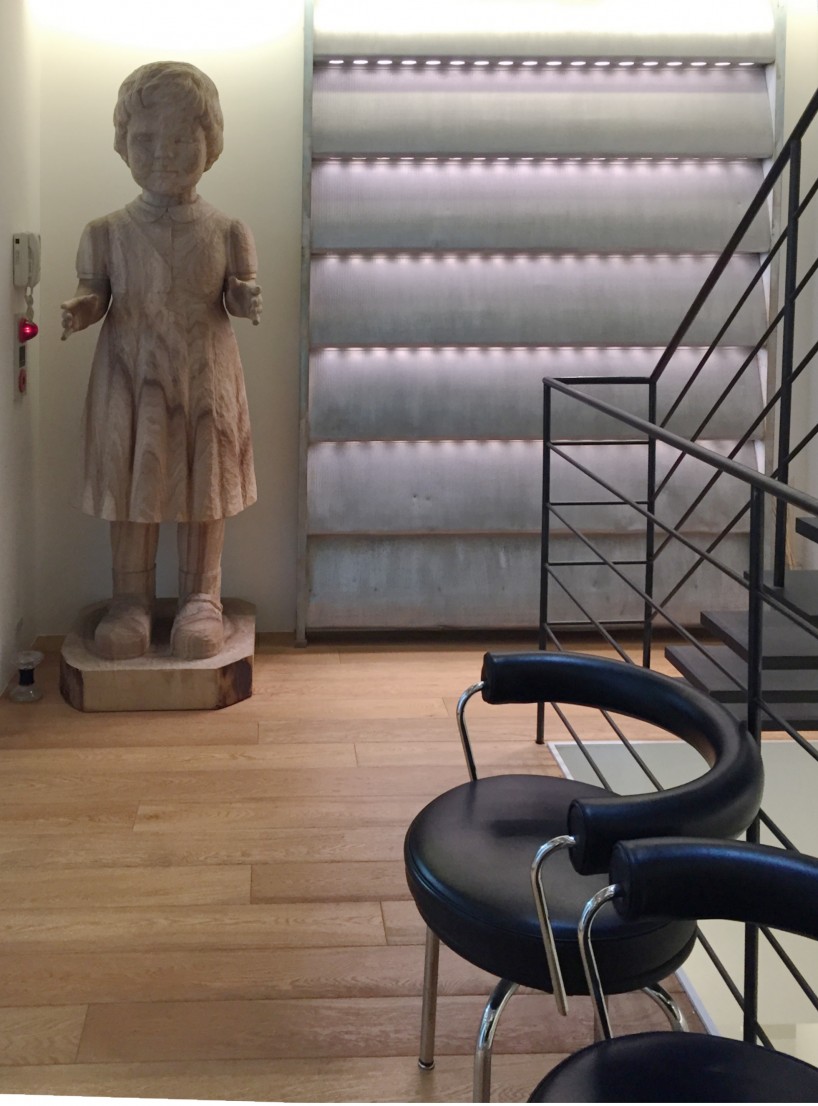 rieko otake's wood sculpture and a rare 'brise soleil' by jean prouvé, made of aluminum/steel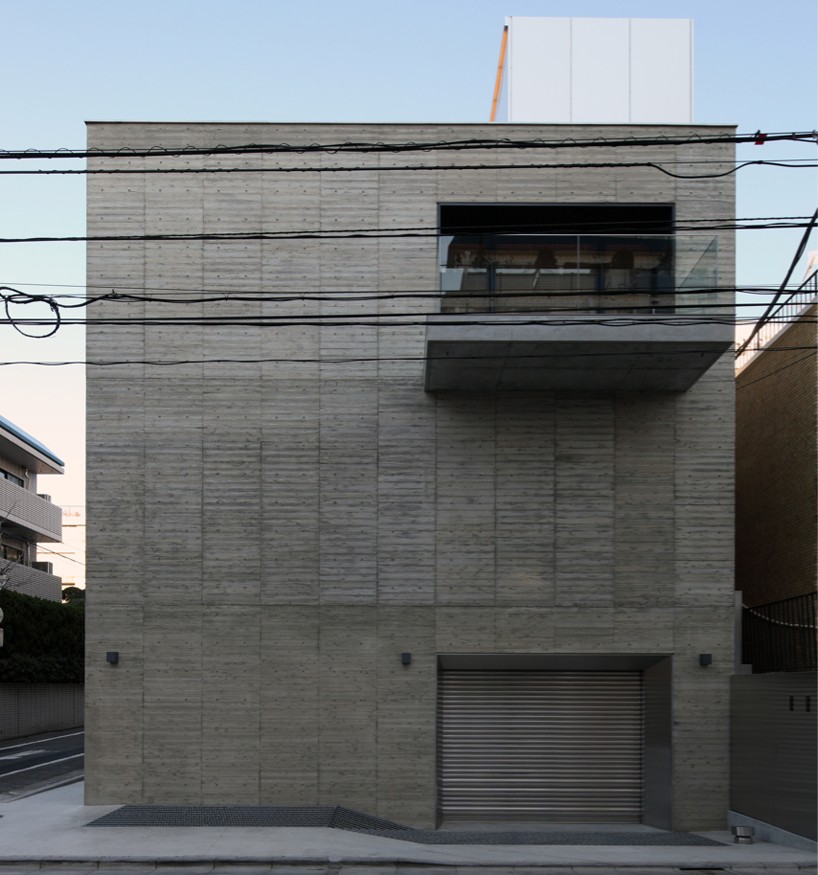 a jewel in downtown tokyo — the minimal, concrete building was design by masamichi katayama himself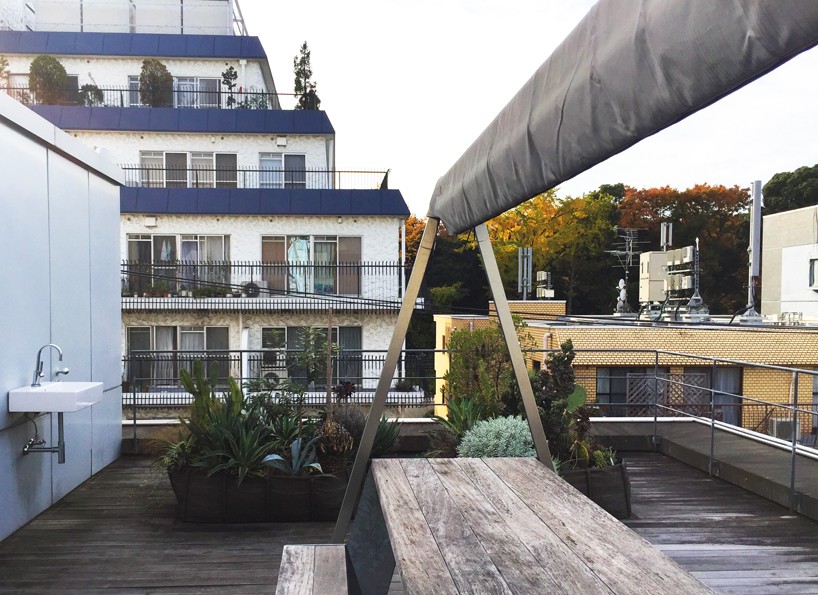 the studio's roof top patio overlooking the district of sendagaya as well as a meiji shrine in the distance
image © designboom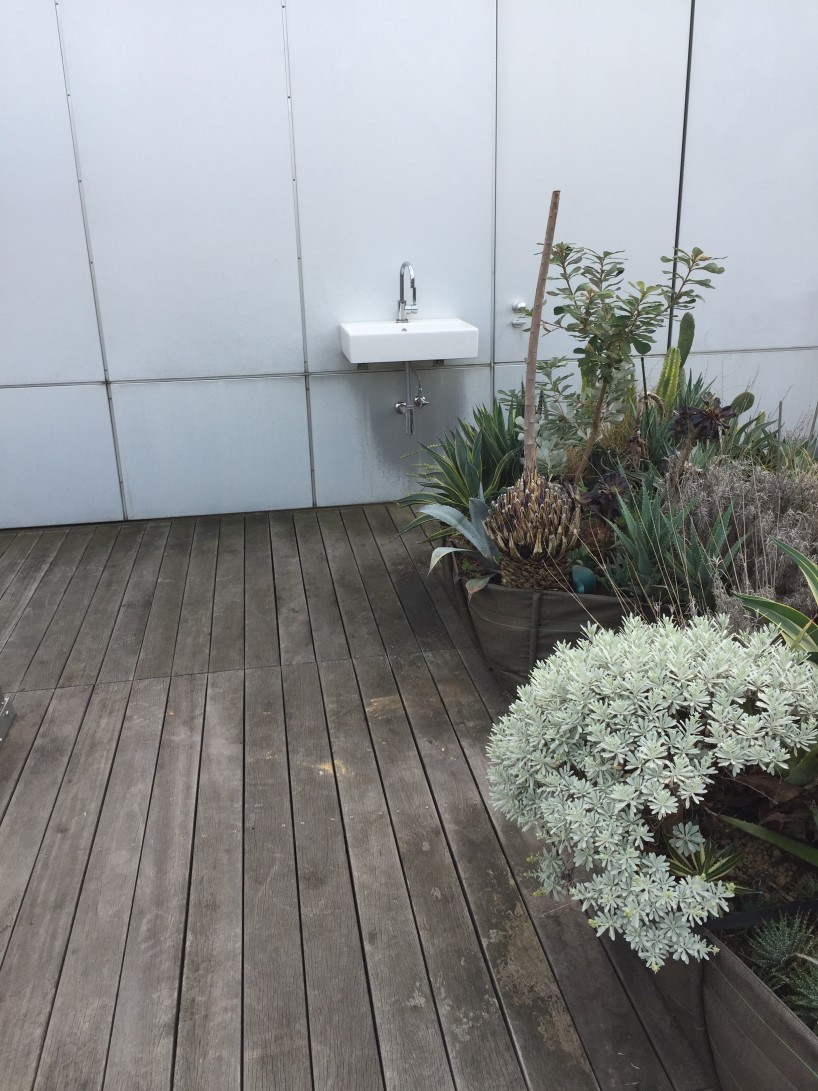 image © designboom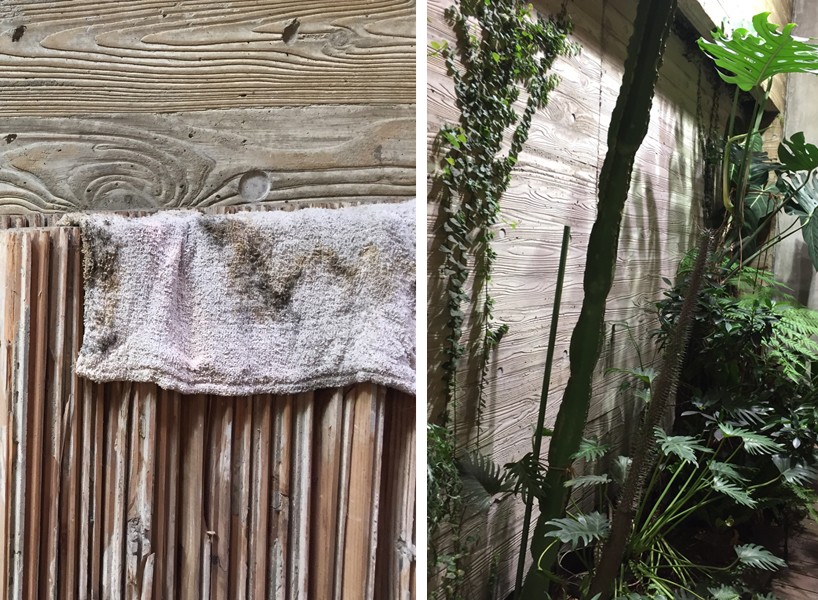 wood pattern on concrete walls in the sunken garden of the basement level 2
images © designboom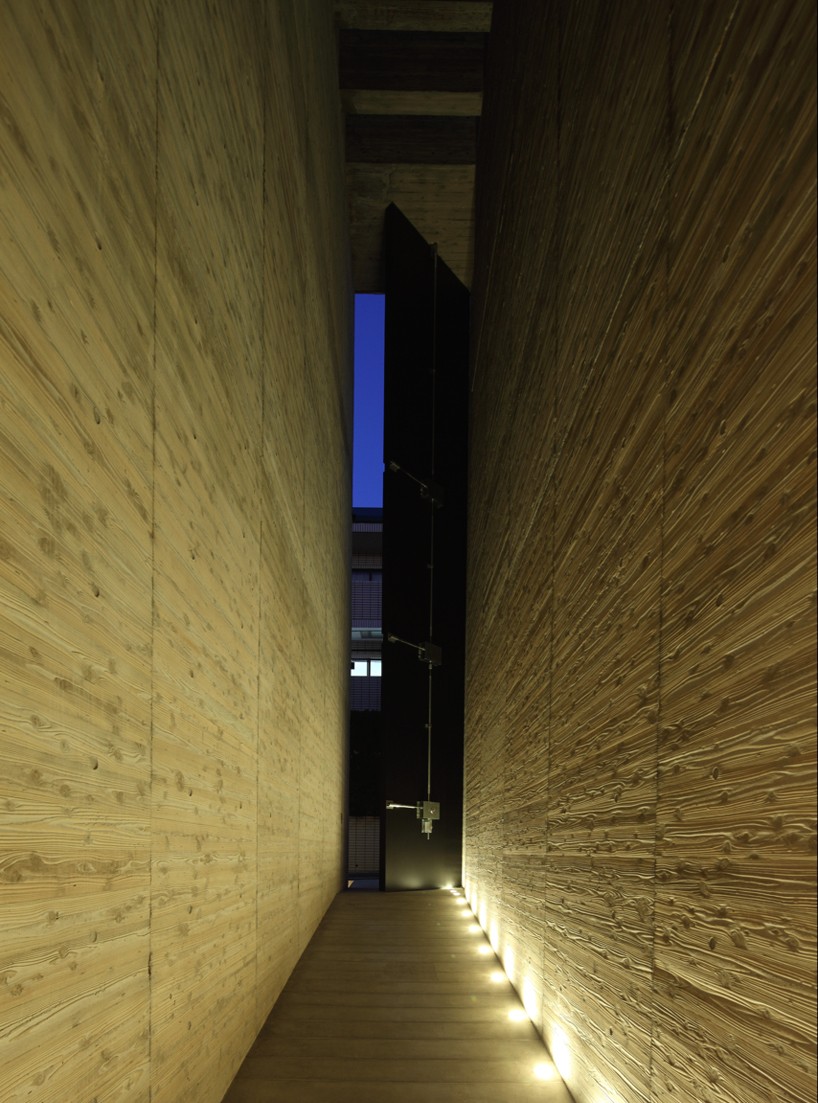 the front door is roughly 19 feet /6 meters tall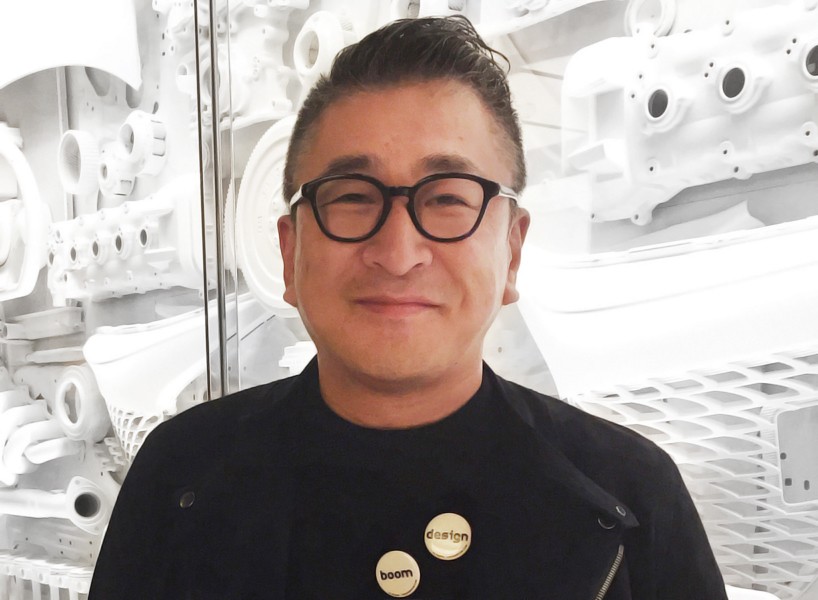 masamichi katayama
image © designboom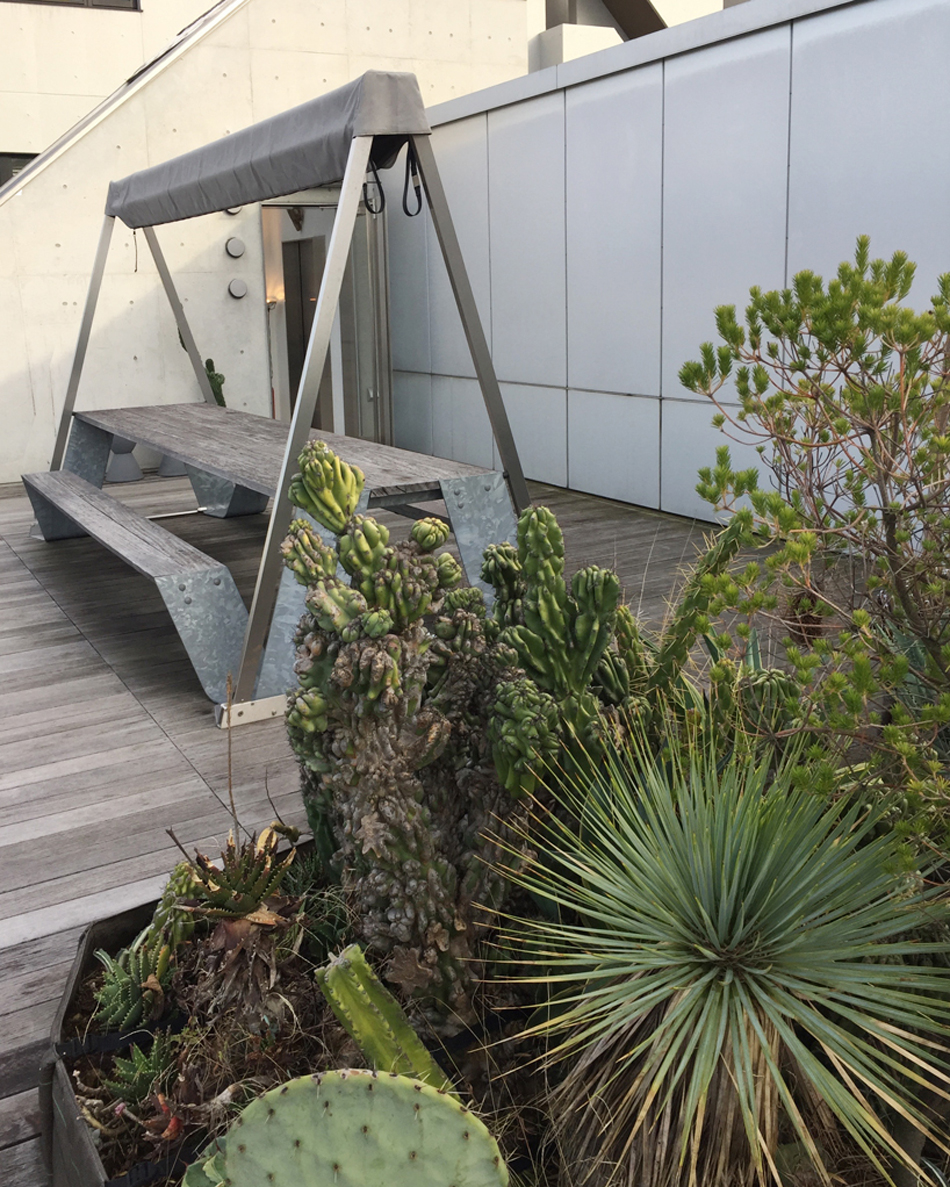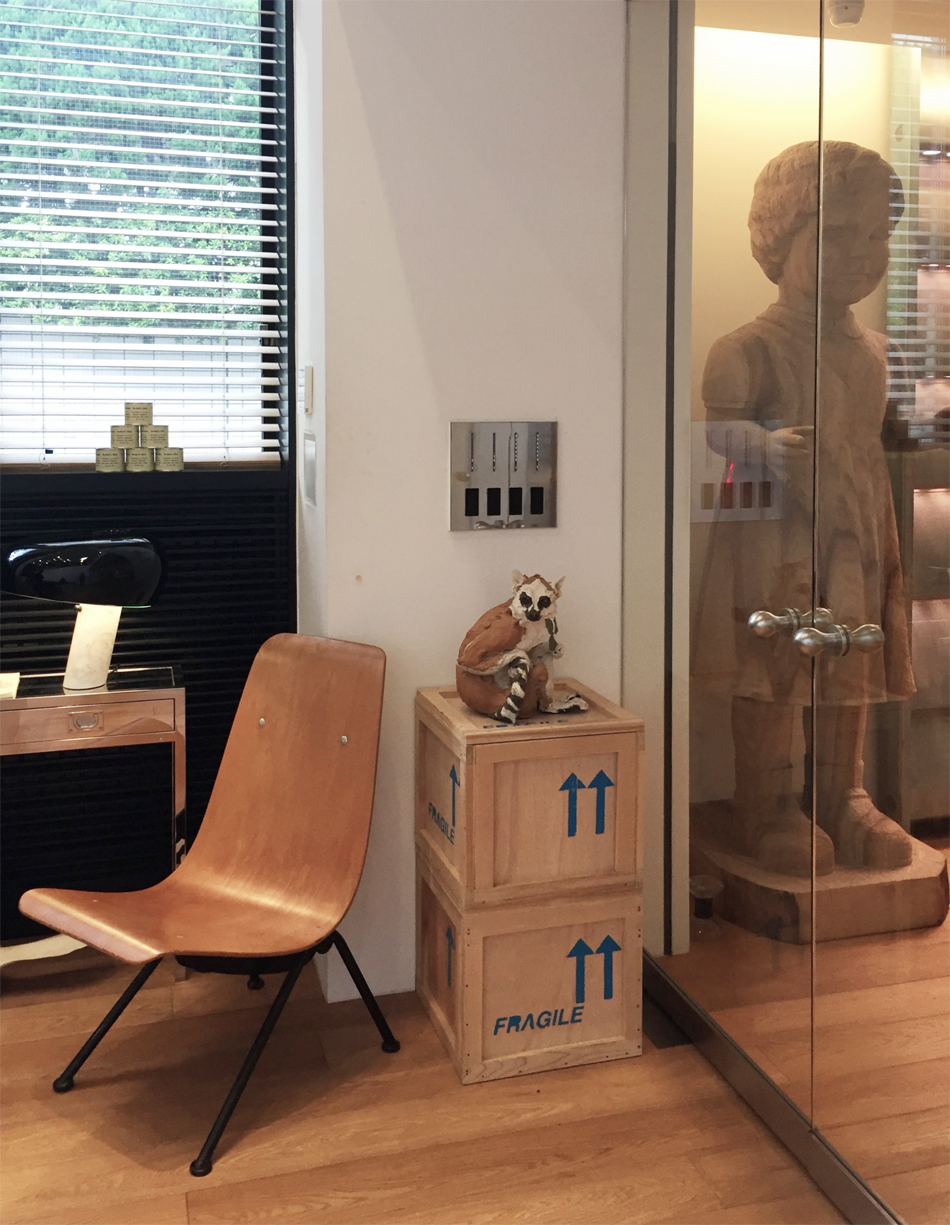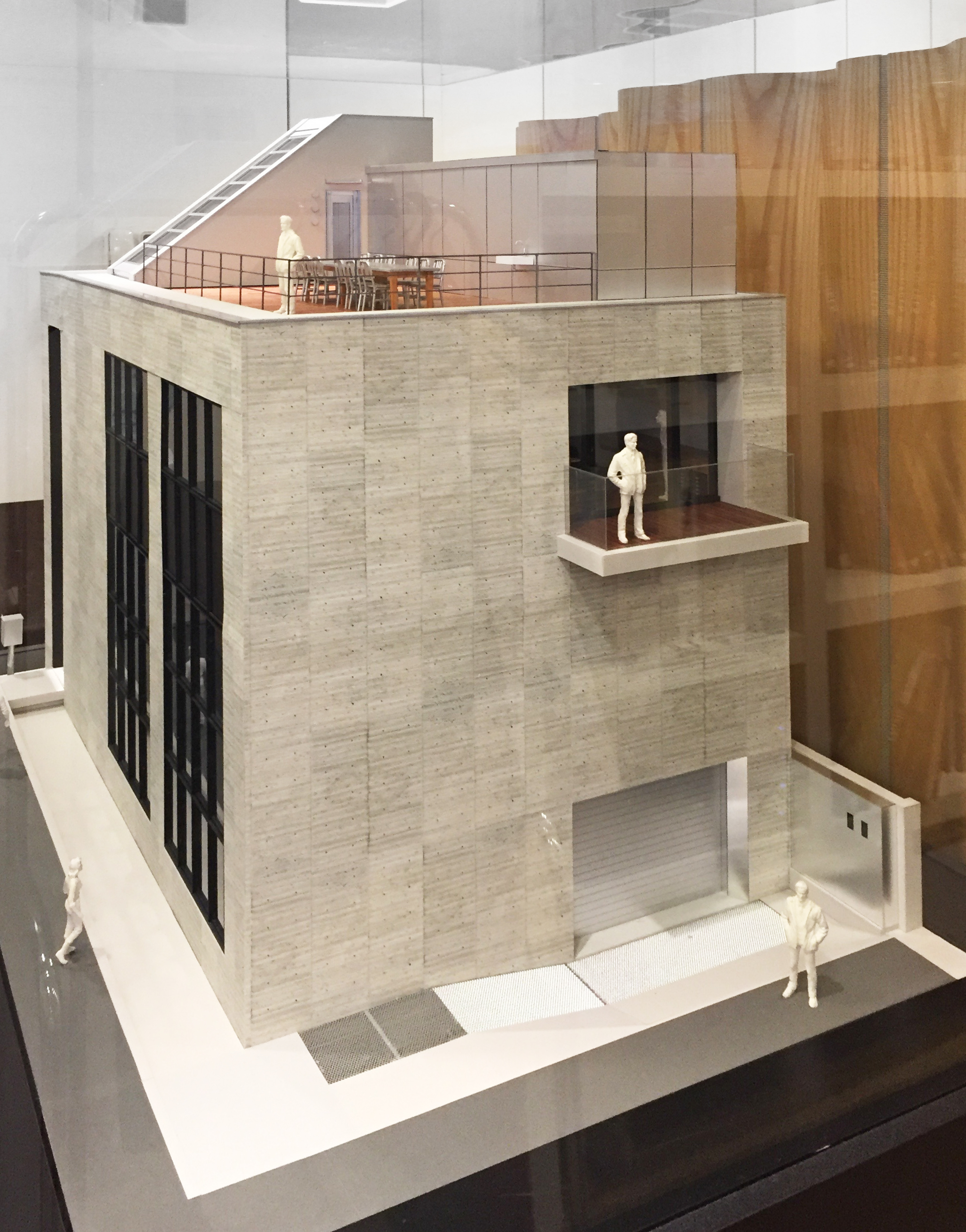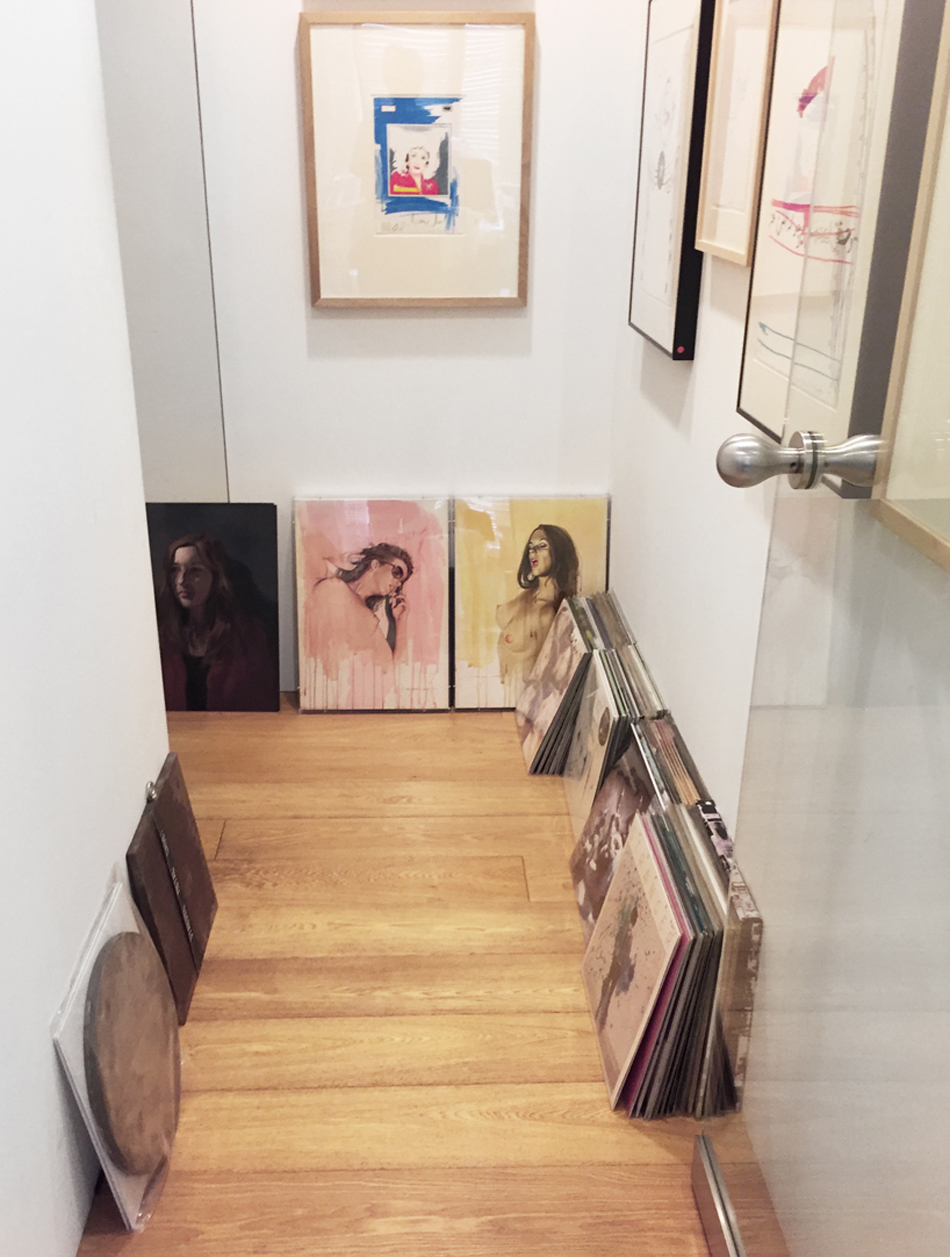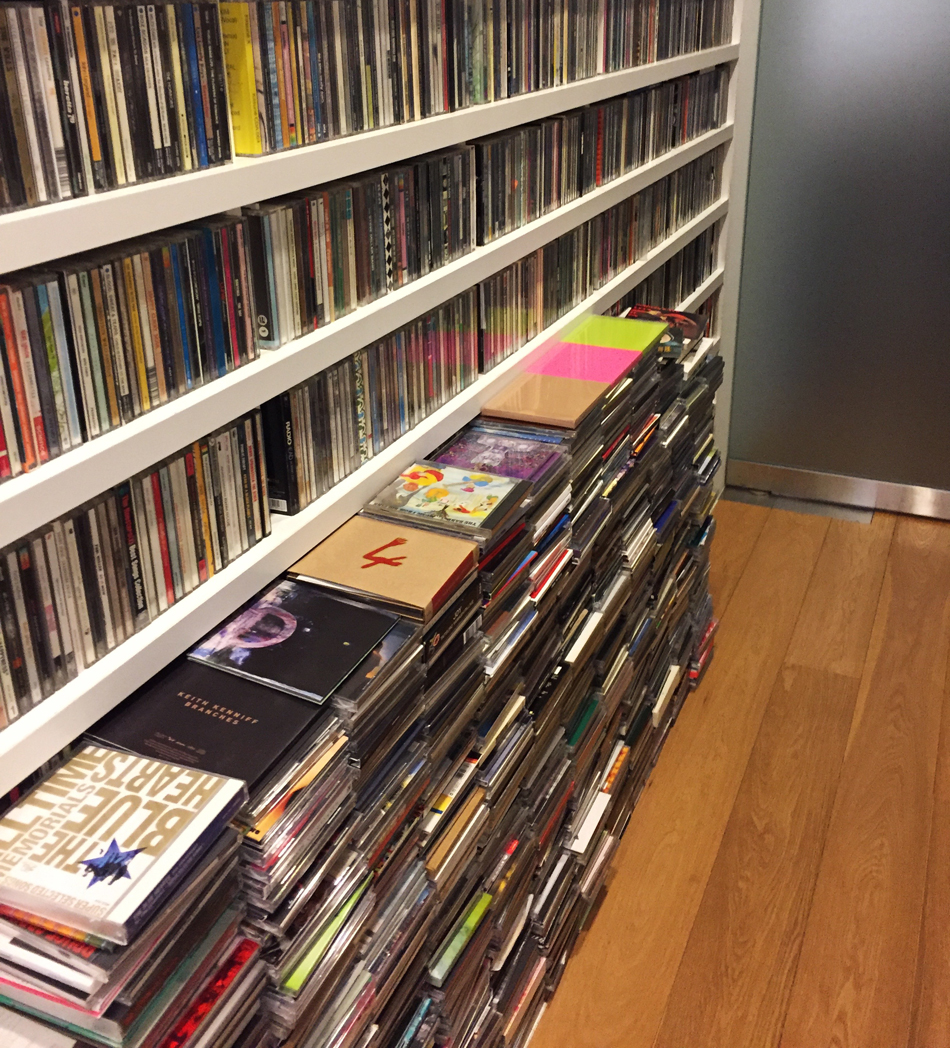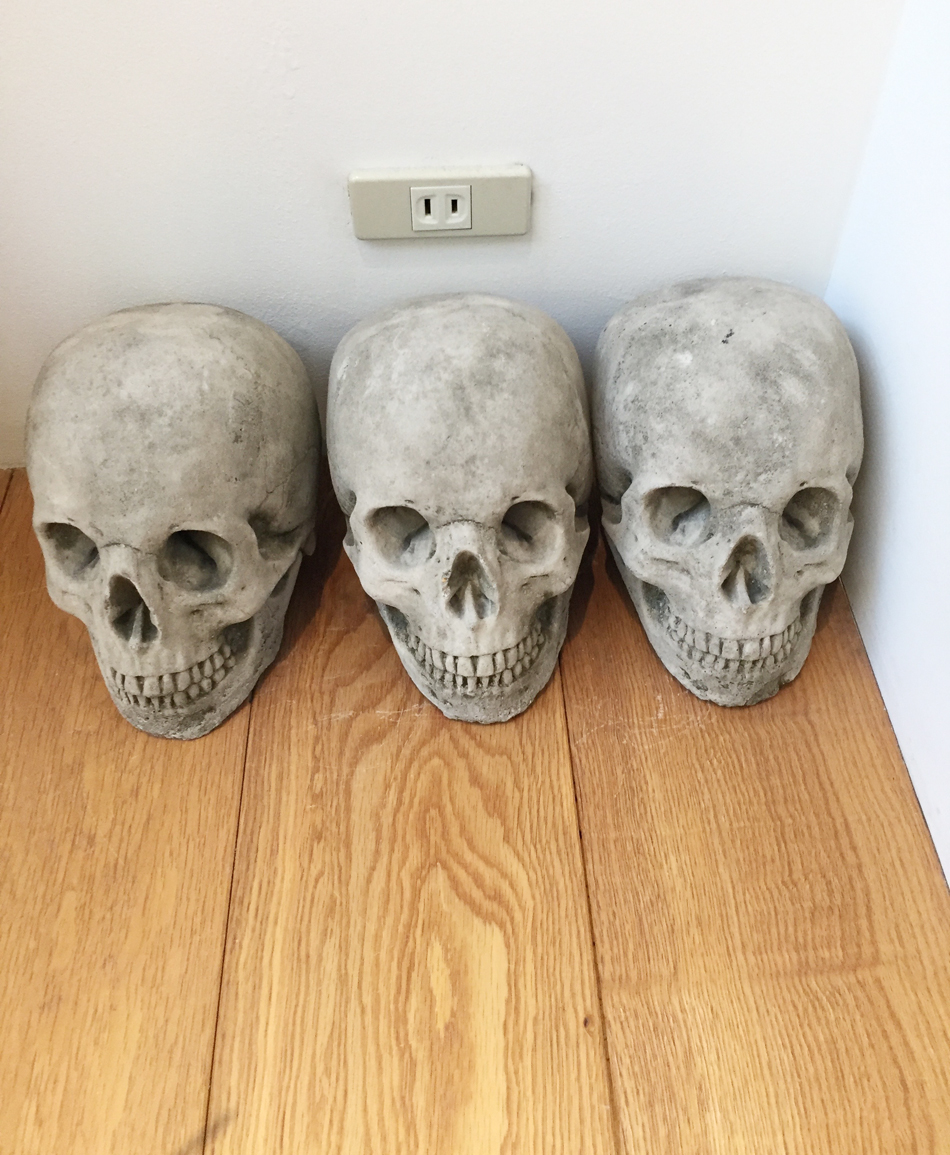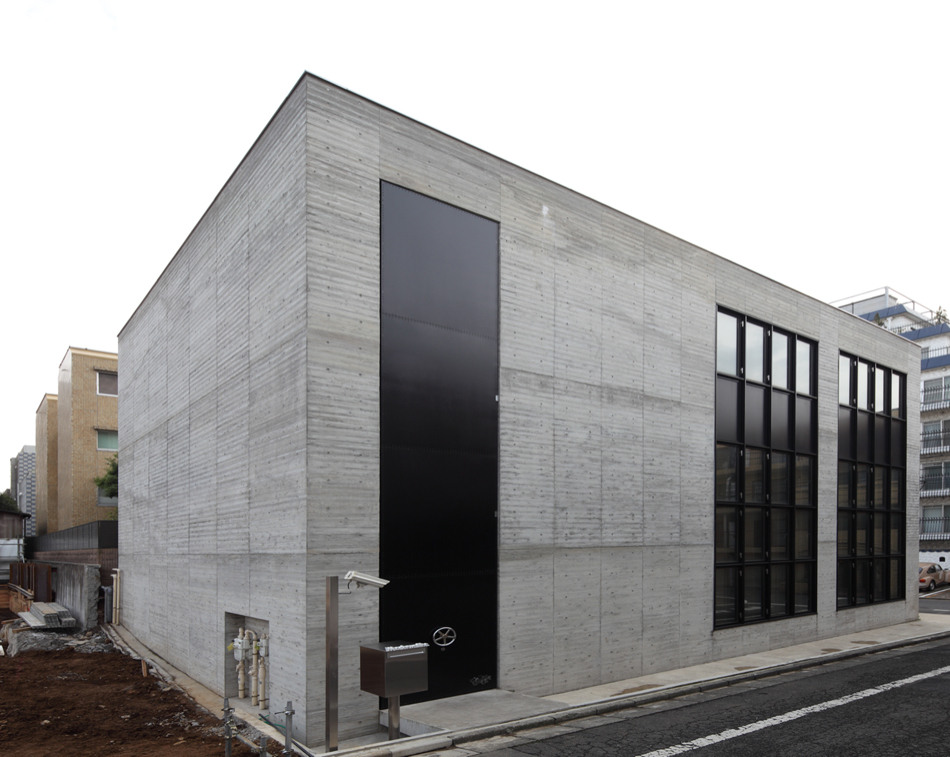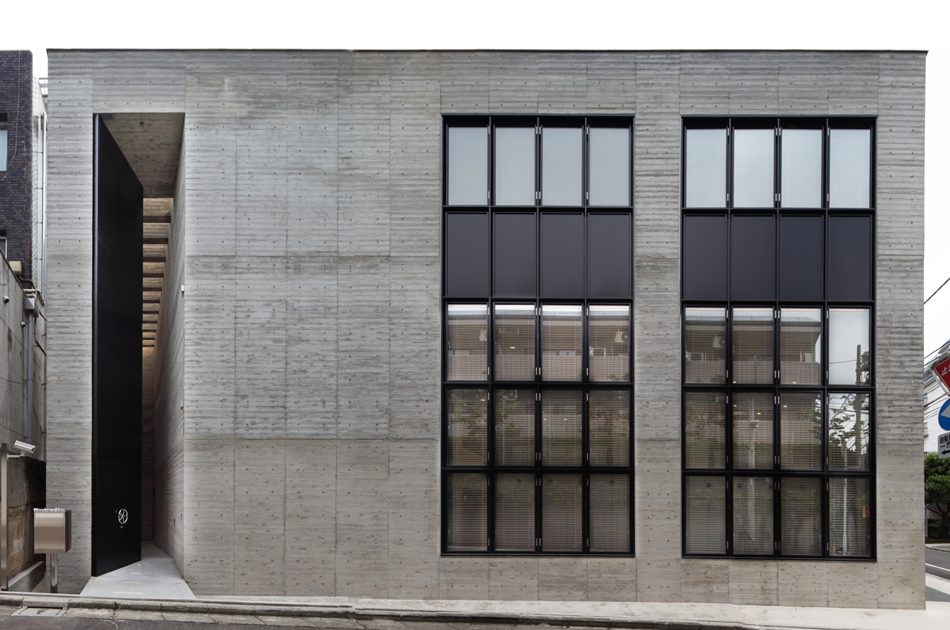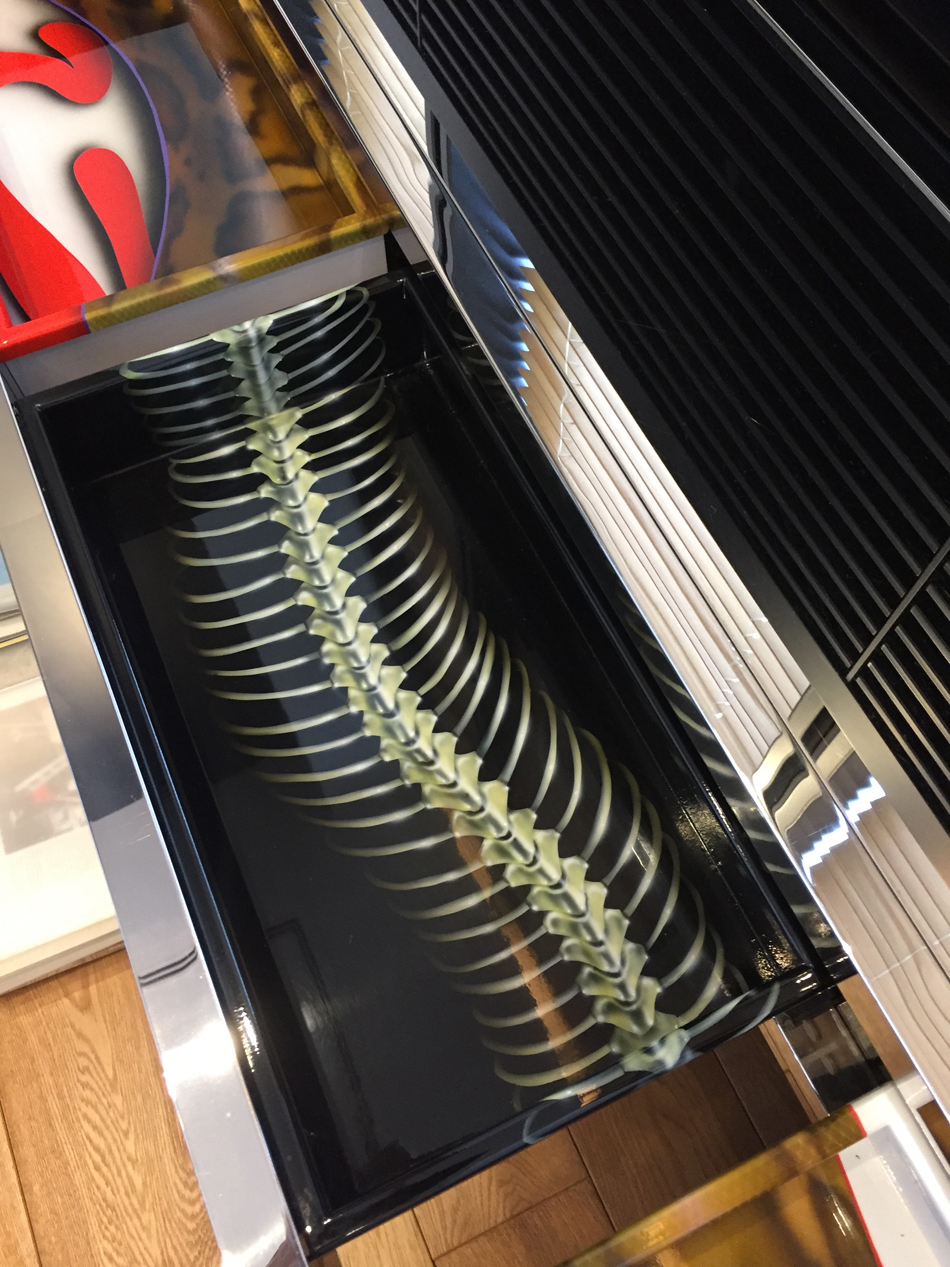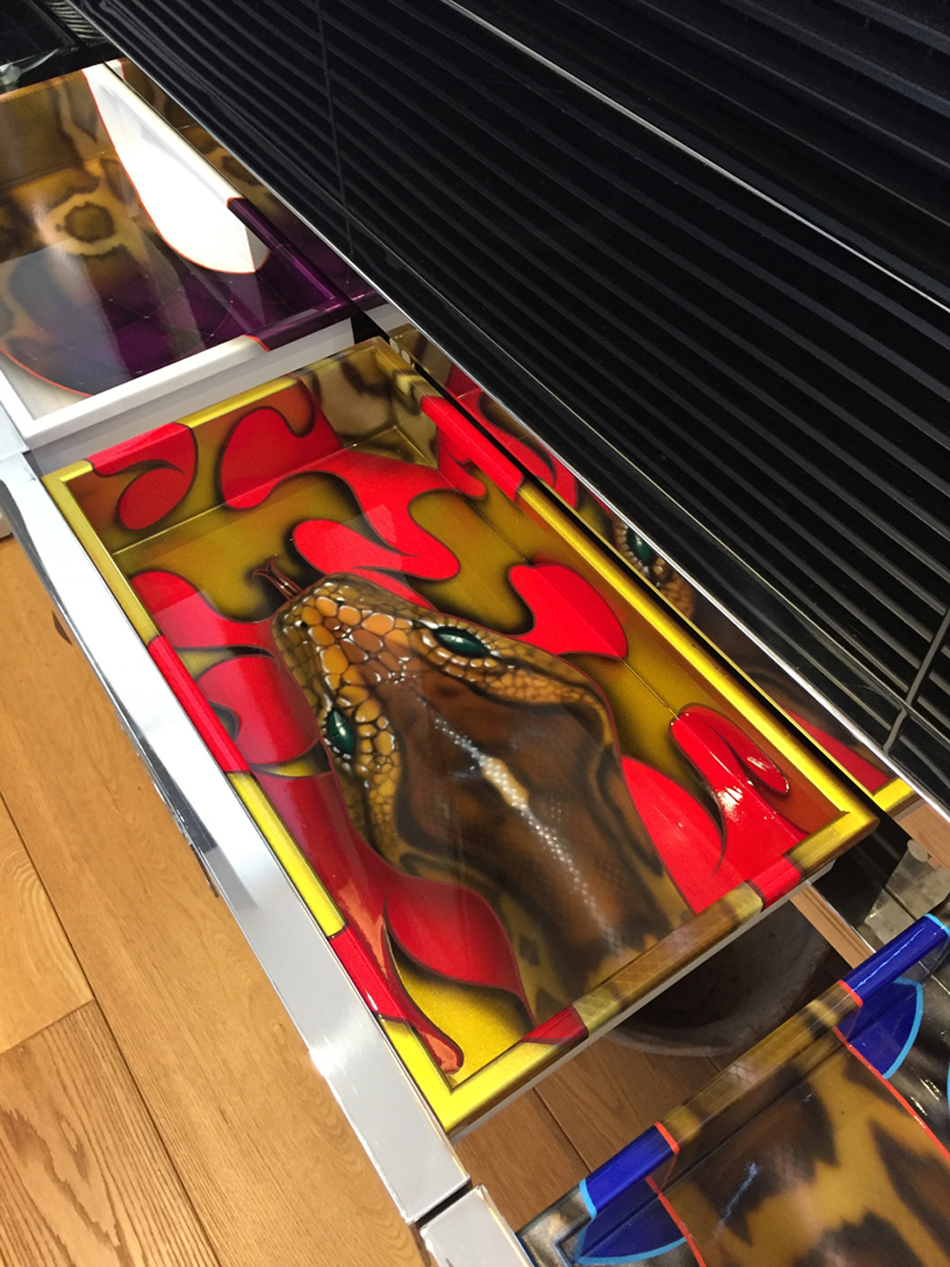 peter corboy
I designboom
jan 27, 2017
KEEP UP WITH OUR DAILY AND WEEKLY NEWSLETTERS
a diverse digital database that acts as a valuable guide in gaining insight and information about a product directly from the manufacturer, and serves as a rich reference point in developing a project or scheme.
designboom will always be there for you
milan, new york, beijing, tokyo

,
since 1999