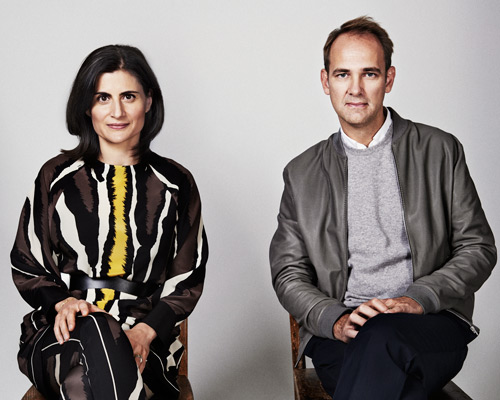 oct 17, 2014
interview with architects dan wood and amale andraos of WORKac
interview with architects dan wood and amale andraos of WORKac
photo © bjarne jonasson
all images courtesy of WORKac
since its beginnings in 2003, the new york-based architecture office WORKac has developed a body of projects aimed at rethinking accepted norms, to both envision and realize alternative possibilities for the built environment. these works include the 2008 YAP installation held in MoMA PS1's courtyard, an 'edible schoolyard' at a brooklyn elementary school, as well as the masterplan for 'new holland island cultural center', in st. petersburg, russia. beyond the studio's work, founding partners dan wood and amale andraos have taught at numerous renowned universities; specifically, amale has recently been appointed dean of columbia university's graduate school of architecture, planning, and preservation.
to provide further insights into the diverse range of projects, designboom has asked dan and amale some questions about the practice's aspirations, outlooks, and opinions. read below to see the shared insights, ranging from the studio's origins to their visions for forward movement.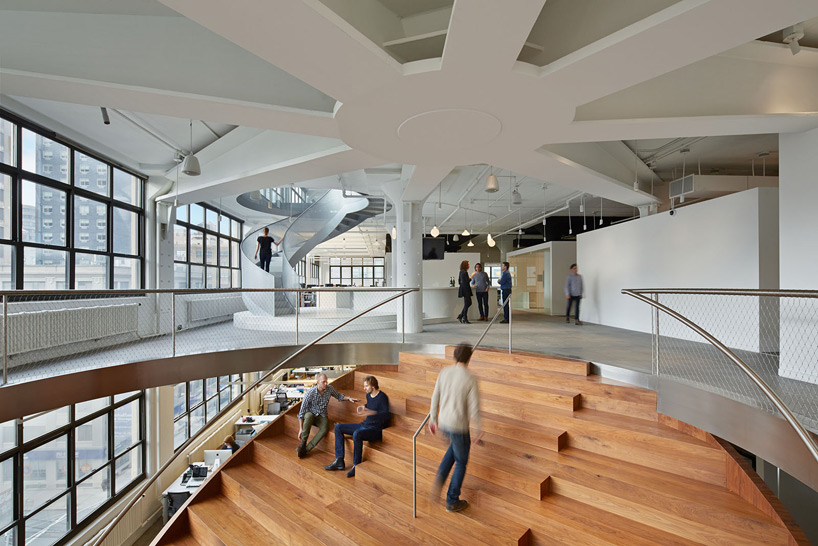 the design for wieden+kennedy's new york office incorporates a variety of spaces for diverse modes of working
photo © bruce damonte
designboom: how did WORKac begin? what were its core architectural intentions?
dan wood: WORKac began in 2003 when amale and I decided to leave OMA and start an office together. after intense years in rotterdam and new york, we did not know exactly what kind of office we would be. we saw two models, however, the 'academic' model of teaching and competitions in order to develop a perspective and voice – and the 'practice' model of working through those issues, through work. we chose the latter – hence our name – and embarked on a 5-year plan to 'say yes to everything.' out of that came innumerable projects (including invitations to teach – which we could not say no to.) it was this engagement with such a diverse set of projects and experiences that really allowed us to hone our vision.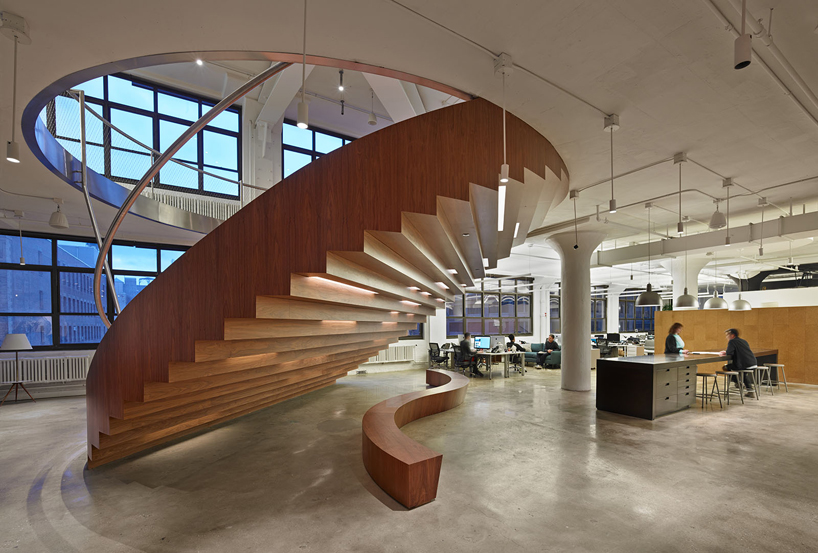 see designboom's coverage of the 50,000 square foot wieden+kennedy new york office here
photo © bruce damonte
DB: what has changed over the years?
DW: in 2008, with our winning entry ('public farm 1') for the MOMA/PS1 YAP competition we finally felt confident enough to imbue a project with our own concepts and philosophy, outside of the particular requirements of a given program. in PF1, we explored our ideas about combining the urban and the rural, creating new public infrastructures and our particular take on sustainability – and thus embarked upon our second 5-year plan wherein we explored our evolving agenda in a series of larger-scaled projects. we are currently emerging out of this period and focusing on building projects, such as our conference center for libreville, gabon, which will hopefully take these ideas to the next level.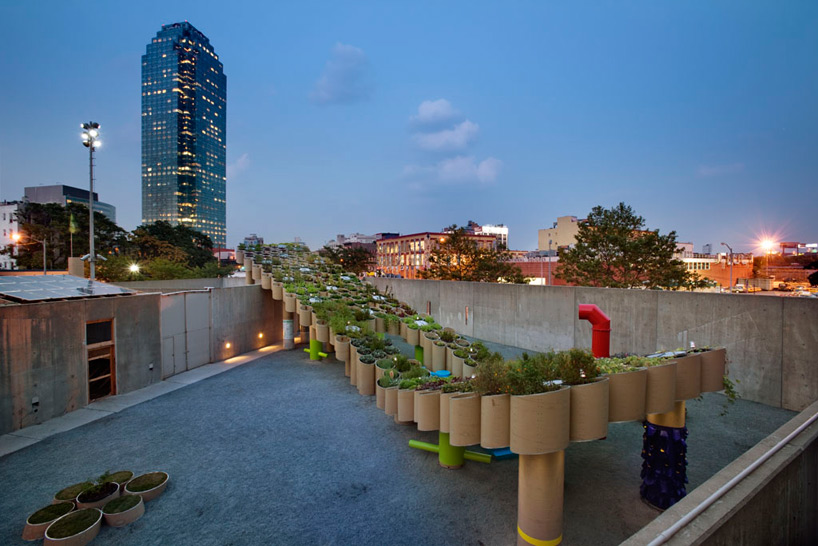 'public farm 1', the 2008 young architects program installation at MoMA PS1
photo © elizabeth felicella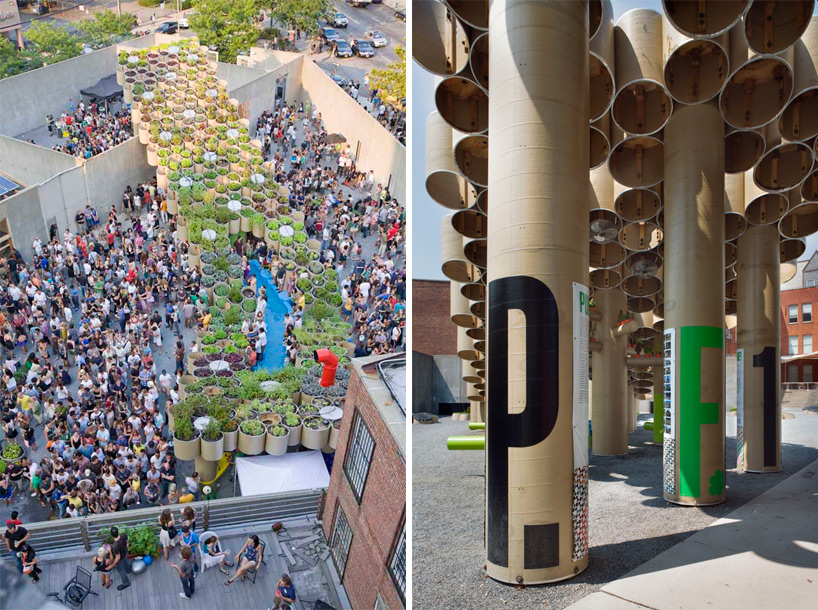 the elevated urban farm cruises through the courtyard to enliven summer gatherings
(left) photo © ray adams
(right) photo © elizabeth felicella
DB: what is the studio's strongest or most identifying quality?
DW: we believe very strongly in the ideas of diversity and openness to new ideas and influences. I think therefore it is difficult to identify a single quality; it is more this sense of curiosity and the embrace of difference which characterizes our studio. in every project we try to address questions of the relationship with nature, to combine urbanism and architecture, to utilize wit and sometimes humor in order to create unexpected moments and open up people's minds to alternative modes of living through spatial and programmatic experience. we embrace exploration and research into materials, structure and services, infrastructure and a given project's relationship with history…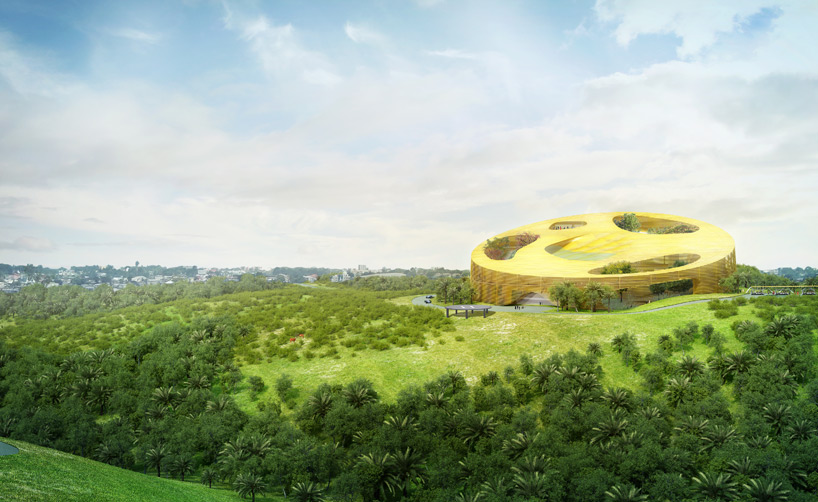 construction is in progress on 'l'assemblée radieuse', a conference center in libreville, gabon
image © WORKac
see designboom's feature on the competition winning design here
DB: what do you consider to be the most interesting developments in architecture at present and why?
DW: the profession's embrace of 'the social' and interest in ethical questions is a very interesting and welcome development. our generation in particular is currently poised to inherit the mantle and responsibilities associated with architects in their prime (known as 'middle age' in most other professions) and I think we – in general – are more open to question power relationships and moral responsibility in the types of work we do and the ways in which we can challenge our clients to create more equitable and public experiences. I also believe that our generation is more open to recognizing the importance of collaboration and we will soon see less competition and more sharing of ideas and approaches.
we are also interested now in finding ways to decouple architecture and urbanism – which have increasing been intertwined since the advent of 'bigness.' moving beyond, to a new relationship between the two, whereby modes of urban design, such as encouragement of density, creation of public spaces, embrace of circulation and infrastructure can be brought to bear on the development of new architectural forms and spaces.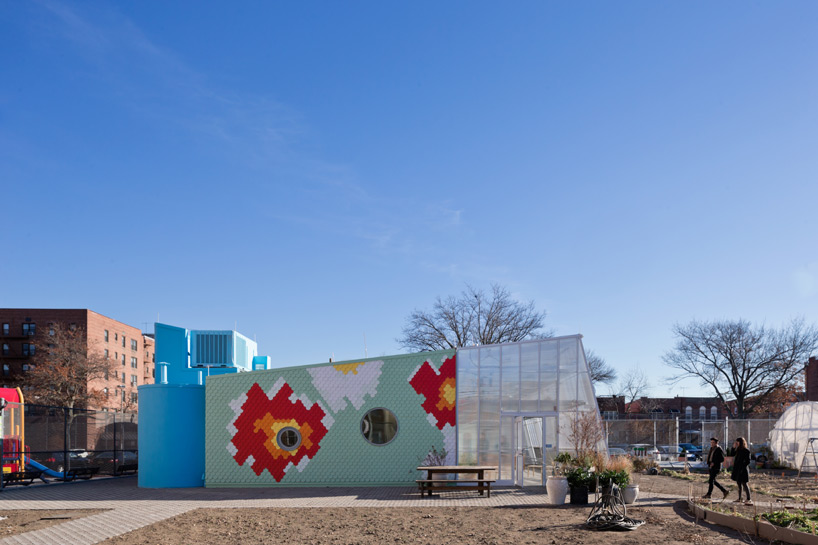 the 'edible schoolyard' is comprised of a kitchen classroom and half-acre garden
photo © iwan baan
DB: what are your thoughts on generalization vs specialization?
DW: we are very much in favor of generalization, because there are few examples of true creativity through specialization. what originally drew me to architecture, in fact, was the idea that through work you can become introduced and immersed in so many different worlds – thinking through what education means for a campus design in china in the morning, and dealing with union contractors on a public project in our own city in the afternoon, for example. at the same time, having practiced now for many years, we do see the importance of expertise, and have worked to create a network of consultants and collaborators to assist us as we become involved with more complex and specialized work.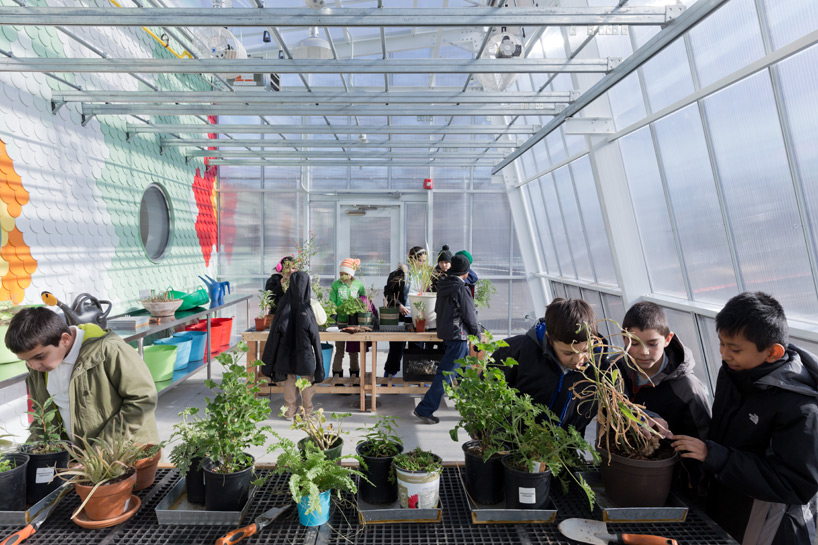 the educational facility complements P.S. 216, an elementary school in brooklyn
photo © iwan baan
DB: which architects working today do you admire most?
DW: shout out to mass studies, jurgen mayer h., SO-IL, atelier bow wow, nArchitects, LTL, JDS, johnston marklee, urban lab, jeanne gang, office, SLAB, CODA, NADAA, bernard khoury, BIG, F.A.R., formless finder, the living, tatiana bilbao, iwamoto scott, buro moscow, philippe rahm, NL, kunle adeyemi, aranda lasch, DRDH, ala, NOW for architecture and urbanism, MOS, sam jacob, inaba, the AOC, andres jacque, SCAPE, li hu, LEFT, pei zhu, jimenez lai, cino zucchi, giancarlo mazzanti, the rest of the ordos 100, all the amazing ex-OMAers and anyone else interesting who came of professional age in the 00's.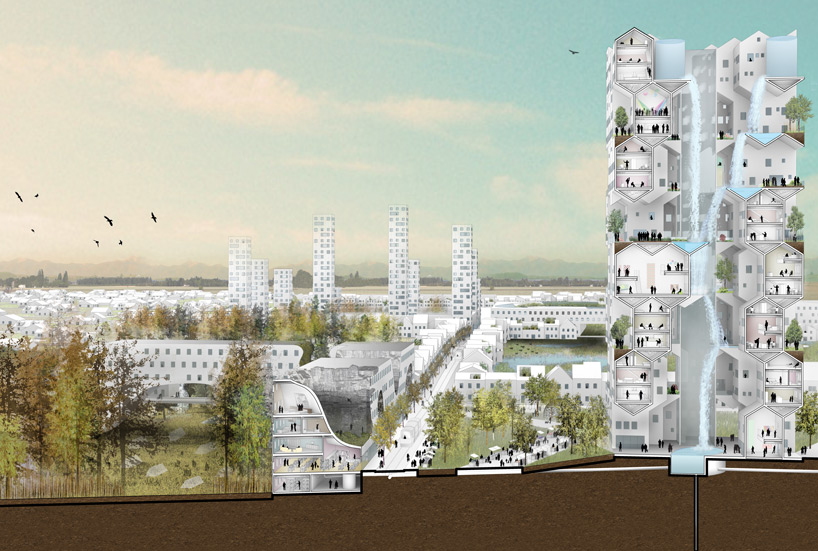 the urban proposal 'nature-city' was presented for MoMA 's exhibition 'foreclosed: re-housing the american dream'
image © WORKac
DB: how – and to what extent – do other creative fields feed into your architectural work?
DW: we have collaborated closely with artists, such as fritz haeg, with whom we share sensibilities. fritz and I have taught together and proposed projects together. I also have to say that we consider many of our consultants, from structural and mechanical engineers to lighting designers to façade consultants to be among the most creative people we know; without their input and creativity our projects would not be nearly as strong or interesting.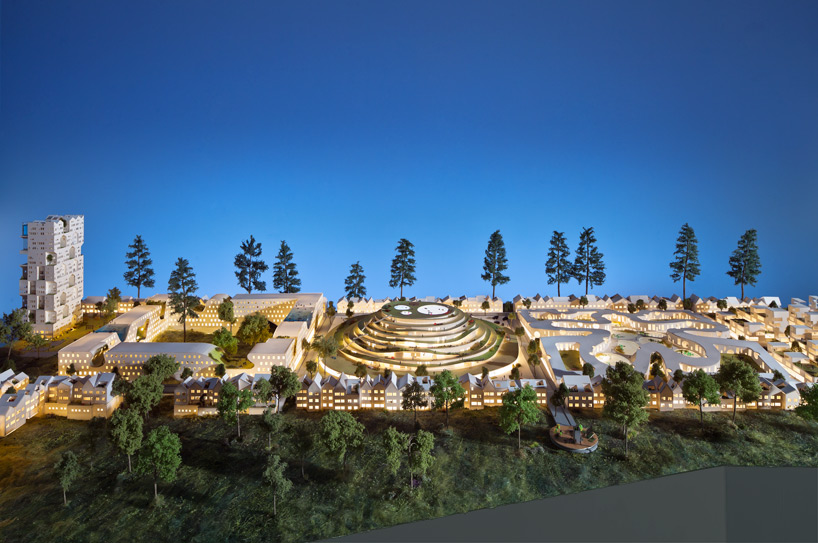 the scheme envisions a 225 acre site containing new housing types and urban relationships to nature
photo © james ewing
DB: what advice would give to students and young designers?
DW: keep at it. in architecture you never burn out young.
DB: how do you try to keep your ideas fresh?
DW: employ young people. read books and magazines. hang out with non-architects. practice empathy.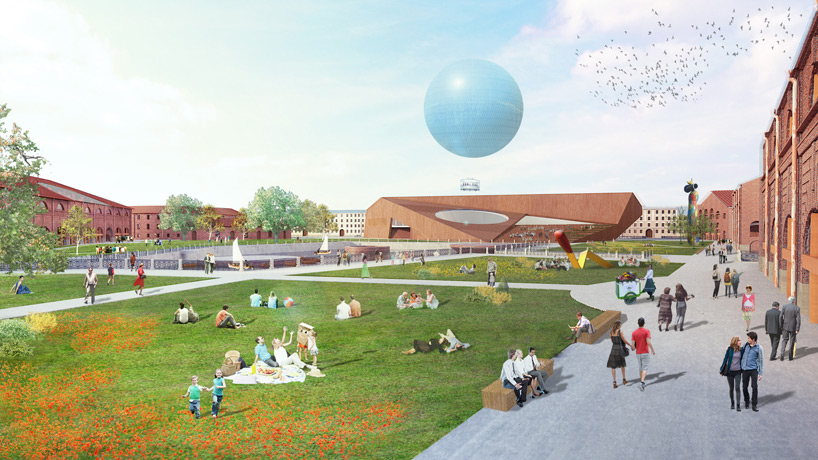 the new holland island promotes culture and provides outdoor public space in st. petersburg, russia
image © WORKac
see here for designboom's article on the masterplan
DB: what are each of your personal mottoes?
dan: 'it's going to be great'
amale: 'it is definitely NOT going to be great, unless we work harder, push the design and make it better'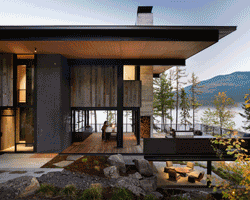 jun 23, 2020
jun 23, 2020
jun 10, 2020
jun 10, 2020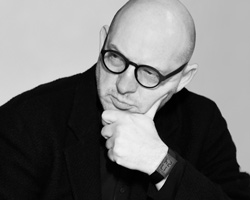 may 07, 2020
may 07, 2020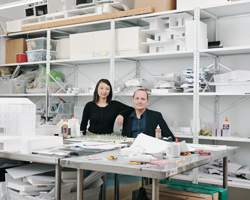 apr 19, 2020
apr 19, 2020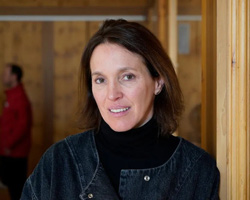 mar 13, 2020
mar 13, 2020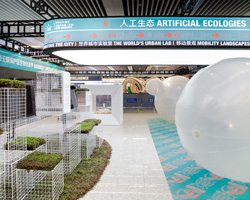 feb 26, 2020
feb 26, 2020
WORKac
(11 articles)
oct 13, 2019
oct 13, 2019
dec 19, 2018
dec 19, 2018
jun 25, 2018
jun 25, 2018
a diverse digital database that acts as a valuable guide in gaining insight and information about a product directly from the manufacturer, and serves as a rich reference point in developing a project or scheme.