located on a green island just a few kilometers from helsinki is the open-air museum of seurasaari, displaying the traditional finnish way of life. it features cottages, farmsteads and manors of the past four centuries that have been relocated from all around the country. this summer, the museum welcomes Y—a wooden installation created by an international team of architects and fine carpenters. measuring almost 11-meters in length, the funnel-shaped pavilion raises questions on time, knowledge and skills.

the Y pavilion is located at the open-air museum of seurasaari in finland
all images by SWANG
comprised of &' [emmi keskisarja & janne teräsvirta & company architects] among others, the team aims to reveal the possibilities of wood in modern construction with the Y pavilion. it encourages cross-border collaboration between architects and carpenters with digital design and production. the temporary piece forms a new social courtyard striving visitors to stay longer in the tenant farm by altering the familiar and permanent museum environment. once inside, the visitors can play around it, adopting different positions thanks to its modular construction. the Y pavilion also aims to provide a hypnotic meditation spot from where to reflect on the changing state of time.
as the architects state, 'tradition is born out of the continuous sharing of knowledge and skills – the conjunction of the new and the old.'

its funnel-shape encloses visitors and encourages reflection

made of timber, it mixes crafts and modern technology

it encourages collaborations between architects and carpenters

it is also a hypnotic meditation spot

view from the museum's cottages, showcasing traditional finnish ways of life

it will be open to visitors until september 15th, 2017

floor plan

section
project information:
Y-team: &' [emmi keskisarja & janne teräsvirta & company architects], tommi alatalo, antrei hartikainen, kaleidoscope nordic as, irmelin rose fisch vågen
location: seurasaarentie 11, 00250 helsinki, finland
lead architects and structural design: emmi keskisarja, janne teräsvirta, tommi alatalo, antrei hartikainen
area: 15.0 m2
project year: 2017
photographs: SWANG
assistant architects: silje klepsvik, miia-liina tommila
project initiation and concept development: emmi keskisarja, silje klepsvik, miia-liina tommila, irmelin rose fisch vågen, tone berge, janne teräsvirta
project administration: emmi keskisarja, miia-liina tommila
contractor: hienopuuseppä heikki paso oy
illustration: vegard aarseth
laser-scanning: PhD jorge garcia fernandez
supporters: finnish cultural foundation, arts promotion centre finland, alfred kordelin foundation, asko foundation, greta and william lehtinen foundation, norwegian-finnish cultural foundation, norwegian foreign ministry, hoisko clt, fiskarin laatupuu
oct 10, 2017
oct 10, 2017
sep 28, 2017
sep 28, 2017
sep 18, 2017
sep 18, 2017
aug 29, 2017
aug 29, 2017
jun 05, 2017
jun 05, 2017
feb 02, 2017
feb 02, 2017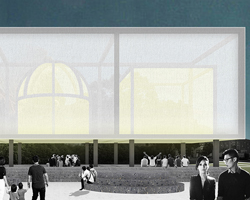 oct 20, 2017
oct 20, 2017
oct 19, 2017
oct 19, 2017
oct 18, 2017
oct 18, 2017