in the town of daigo in the ibaraki prefecture, the surrounding abundance of wooded greenery influenced the project 'edges of the forest' by yamazaki kentaro design workshop. hosted inside the ground floor of traditional japanese store, the space has been transformed into a versatile destination to bring the local residents together.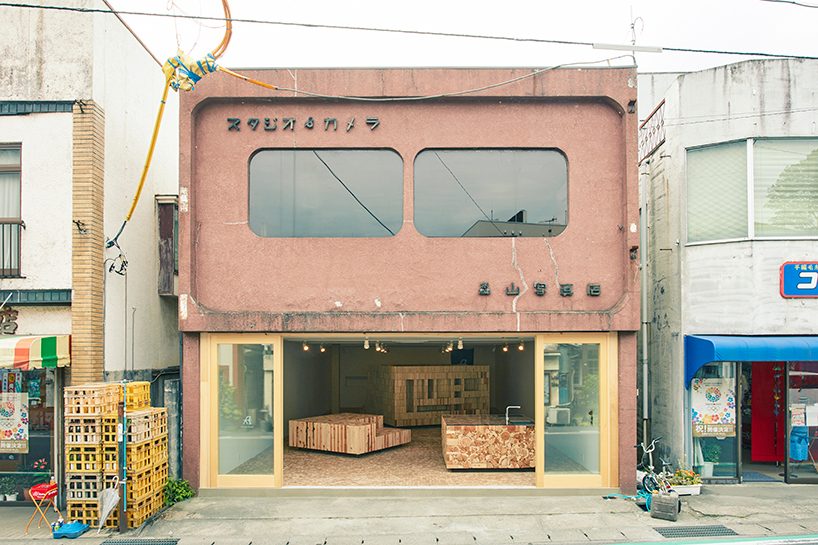 all images © akihiro kawauchi
the town itself is known for its timber production and with this, yamazaki kentaro design workshop decided to take the scraps and remnants from lumber mills and give them a new use. by collecting the unwanted pieces that would've been discarded, these off-cuts have been pieced together to create various pieces of furniture and the interior of the new space. despite being scraps, the architects have creatively constructed the interior that displays the natural beauty of the cut wood. in turn, a cafe, bookstore, shared office and event space has been established using the 'edges' of the local forest.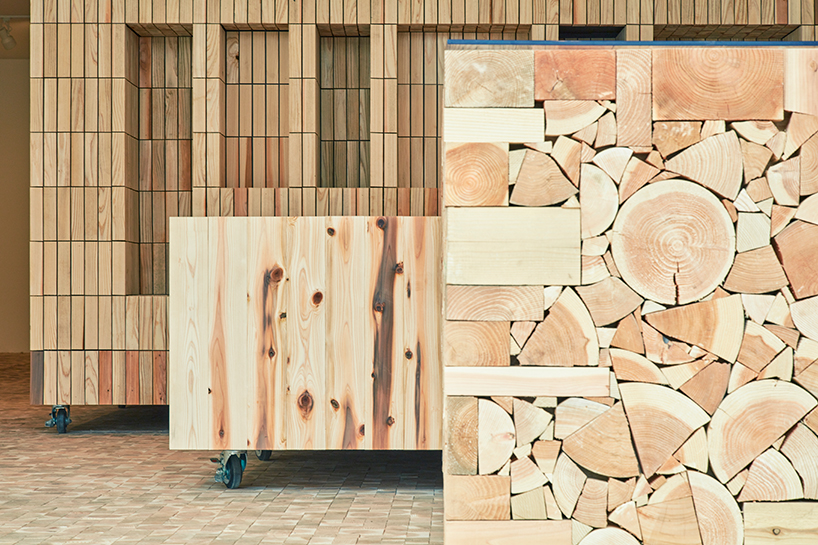 scraps and unwanted pieces were collected to create the versatile furniture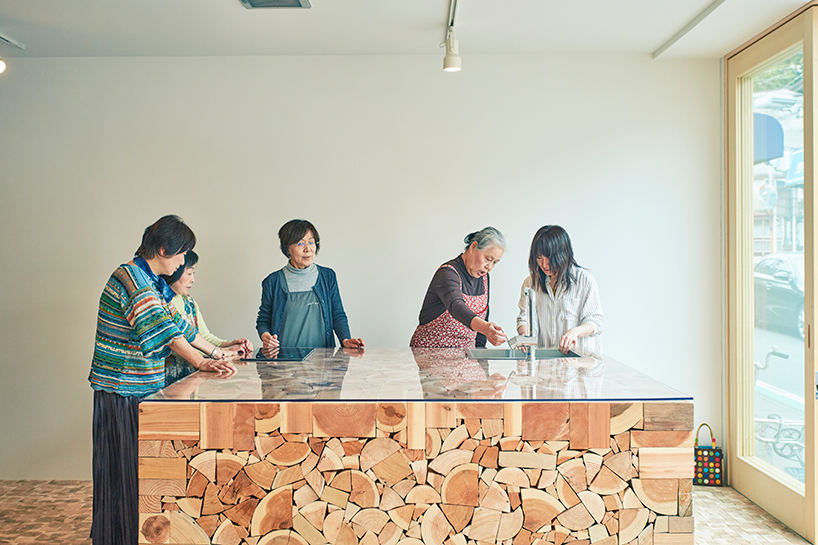 using material sourced locally the project has brought the residents together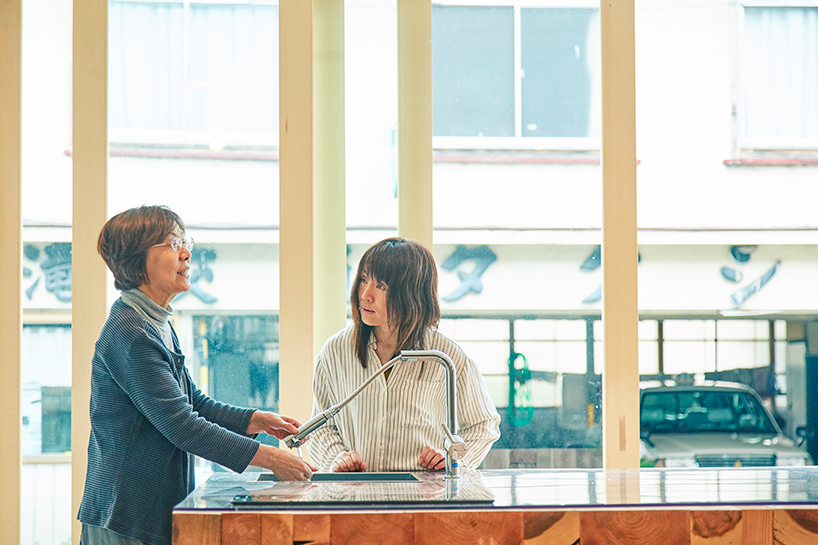 the space can be used as a cafe, bookstore, shared office and event space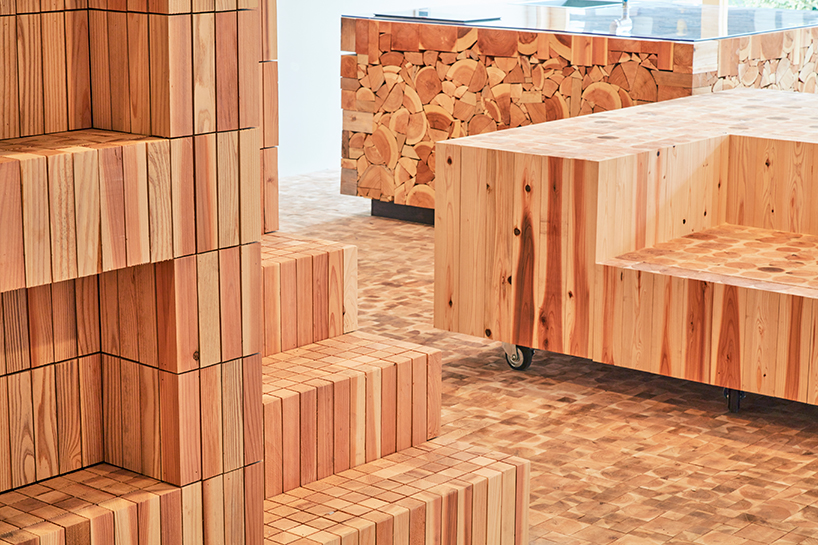 the wood trimmings are left exposed, giving each piece a distinctive texture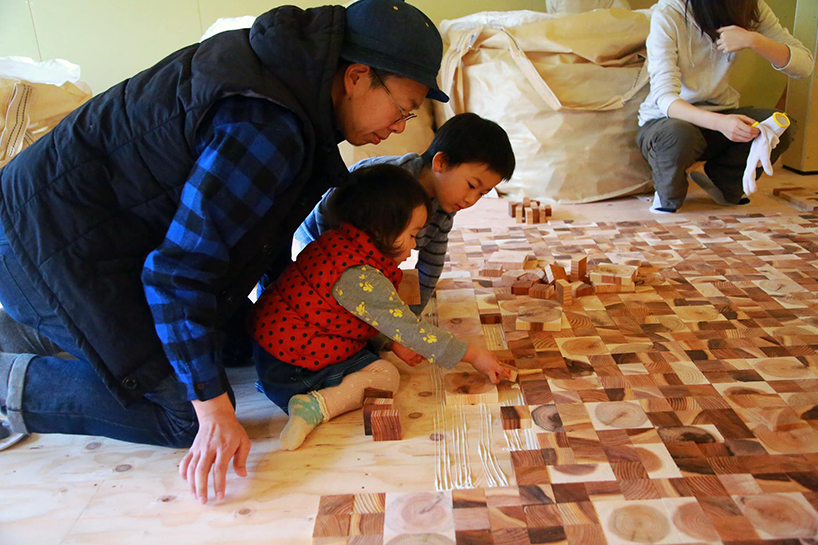 the project was in daigo town, a place built on the edge of a woodland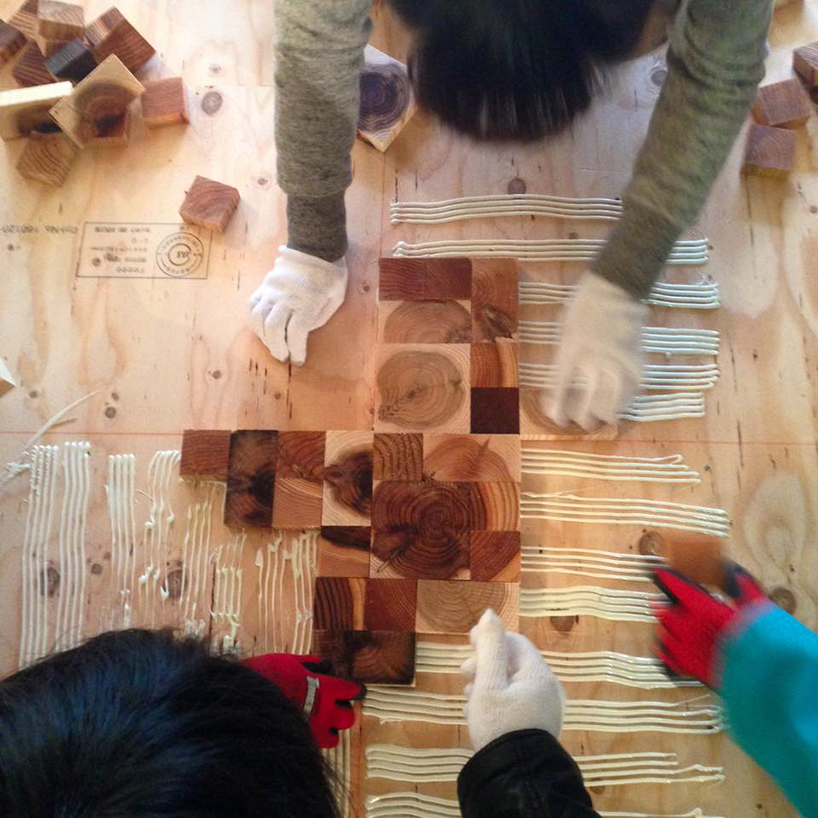 locals getting together to create the flooring using the collected offcuts
Save
Save
Save
Save
Save
Save
jul 21, 2017
jul 21, 2017
jul 18, 2017
jul 18, 2017
jul 12, 2017
jul 12, 2017
jul 05, 2017
jul 05, 2017
apr 12, 2017
apr 12, 2017
sep 12, 2016
sep 12, 2016