zaha hadid architects (ZHA) has won an international contest to develop tallinn's old city harbour in estonia after holding off opposition from AZPML and alver architects. the 'masterplan 2030' competition was launched with the aims of connecting the city with the port, and finding a comprehensive, long-term solution to property development in the region. the scheme also seeks to transform the area into an urban space that is both attractive and easy to navigate.

all images courtesy of port of tallinn / zaha hadid architects
ZHA's typically fluid proposal — titled 'streamcity' — includes distinctive neighborhoods within its phasing strategy. the four stages of redevelopment will transform the site over a number of years, bringing residential, commercial, office, and leisure facilities to the site. a network of urban walkways and public realms has been conceived as the 'glue' that connects the masterplan. during the different phases the vacant plots will be used as public parks, or transitional spaces to serve as interim recreation areas for the city.

the project will reconnect the port with the city's historic city center
'our vision for the harbour redevelopment masterplan is to create a new recognizable and distinct gateway to the city of tallinn, a new city fabric interconnected with the adjacent city districts,' explains zaha hadid architects. 'by crafting an exciting new link between the harbour and the city centre will spawn new districts, with a new dynamic and will fast become one of the best addresses in the city. we strongly believe the clarity and identity of our proposal has much in common with the client's development aspirations.'

the proposed cruise terminal boasts a sweeping roofline
'zaha hadid architects has very skillfully created a balanced connection between urban space and the port area with some carefully considered access roads and traffic solutions,' says valdo kalm, chairman of the management board of the port of tallinn. 'what stands out in their designs are the diagonals running through them of the pedestrian footpaths, around which a very diverse and memorable city space has been established.'

new residential neighborhoods will also be created as part of the plans
in developing the scheme, ZHA will work alongside: latvian architectural bureau rem pro; tyréns UK, a consultant for urban, landscape, sustainability and traffic planning; colliers estonia and RLB UK, as consultants for real estate and cost management; and VA render for visualizations. the port of tallinn will now work with zaha hadid architects to finalize the masterplan before the end of 2017.

a strong emphasis has been placed on the quality of the public realm

the port of tallinn will now work with ZHA to finalize the masterplan before the end of 2017
Save
Save
Save
Save
Save
Save
Save
Save
Save
Save
Save
Save
Save
Save
Save
Save
Save
Save
may 12, 2017
may 12, 2017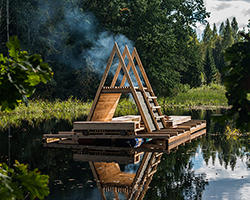 sep 22, 2016
sep 22, 2016
sep 22, 2015
sep 22, 2015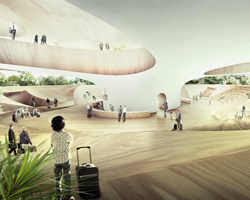 jan 24, 2015
jan 24, 2015
dec 03, 2014
dec 03, 2014
oct 07, 2014
oct 07, 2014
nov 01, 2017
nov 01, 2017
oct 25, 2017
oct 25, 2017
oct 21, 2017
oct 21, 2017