google has paid homage to the life and work of late architect zaha hadid with its latest homepage doodle. the illustration features a smiling hadid standing in front of the heydar aliyev center in azerbaijan, one of her final and most celebrated projects. the google doodle marks the 13th anniversary of zaha winning the pritzker architecture prize in 2004, becoming the first woman to be granted the prestigious award.

early concepts for the doodle
according to google, the typeface used for the doodle references zaha hadid's energetic sketches and unconventional forms. 'today's doodle honors architect zaha hadid, who captured the world's attention and shattered glass ceilings (in addition to designing some) by becoming the first woman to win the pritzker architecture prize on this day in 2004', says google. 'hadid broke new ground on modern architecture using the surrounding landscape for building inspiration.'

google's homepage on may 31, 2017
pictured in today's doodle, baku's heydar aliyev center was completed in 2013, and was awarded 'design of the year' by the design museum in 2014. standing in stark contrast to the city's soviet architecture, the cultural center takes inspiration from historic islamic designs found in calligraphy and geometric patterns. since its opening, the center has played host to modern art by andy warhol and tony cragg, as well as performances from kitaro and alessandro safina. see designboom's complete archive of zaha hadid's work here.
Save
Save
Save
Save
Save
Save
Save
Save
google
(71 articles)
jul 21, 2017
jul 21, 2017
jun 01, 2017
jun 01, 2017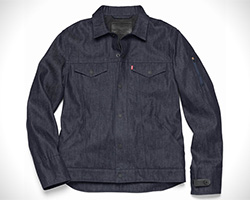 mar 13, 2017
mar 13, 2017
jul 19, 2017
jul 19, 2017
jul 06, 2017
jul 06, 2017
jun 23, 2017
jun 23, 2017