over a year after her sudden death, zaha hadid's legacy continues to flourish. in commemoration of the famed architect, rome's MAXXI museum is hosting 'zaha hadid in italy', an exhibition curated by the director of MAXXI architettura margherita guccione, and woody yao, director at zaha hadid design.


all images © musacchio and ianniello, courtesy of fondazione MAXXI
in collaboration with zaha hadid design, zaha hadid architects, and the zaha hadid foundation, the exhibition highlights the architect's intensive and enduring relationship with italy. 'zaha hadid in italy' explores her work through the rich and complex representational media she employed during the course of her career: from pictorial and conceptual sketches to three-dimensional models, from virtual renderings to interdisciplinary studies. a collection of objects, videos, and photographs reveals hadid's constant pioneering and investigative design research.
an important section of the show is devoted to hadid's italian architectural projects including the maritime terminal in salerno, the messner mountain museum, the citylife project in milan, and MAXXI itself. alongside these designs, some of which were fundamental in the evolution of her research, other projects recount the development and breadth of her architectural thinking.

another area of the exhibition is dedicated to design, showcasing numerous objects created over the years for leading italian brands such as fendi, sawaya and moroni, cassina, bulgari, and magis. 'zaha hadid in italy' remains on display until january 28, 2018.
Save
Save
Save
oct 15, 2017
oct 15, 2017
oct 04, 2017
oct 04, 2017
oct 01, 2017
oct 01, 2017
sep 26, 2017
sep 26, 2017
sep 05, 2017
sep 05, 2017
aug 29, 2017
aug 29, 2017
MAXXI
(11 articles)
nov 10, 2016
nov 10, 2016
jun 09, 2015
jun 09, 2015
jul 09, 2014
jul 09, 2014
jul 03, 2013
jul 03, 2013
feb 06, 2013
feb 06, 2013
mar 20, 2012
mar 20, 2012
oct 21, 2017
oct 21, 2017
oct 19, 2017
oct 19, 2017
sep 26, 2017
sep 26, 2017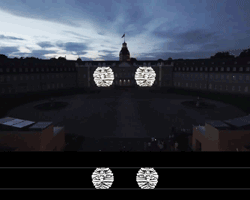 sep 14, 2017
sep 14, 2017
aug 31, 2017
aug 31, 2017
jul 19, 2017
jul 19, 2017