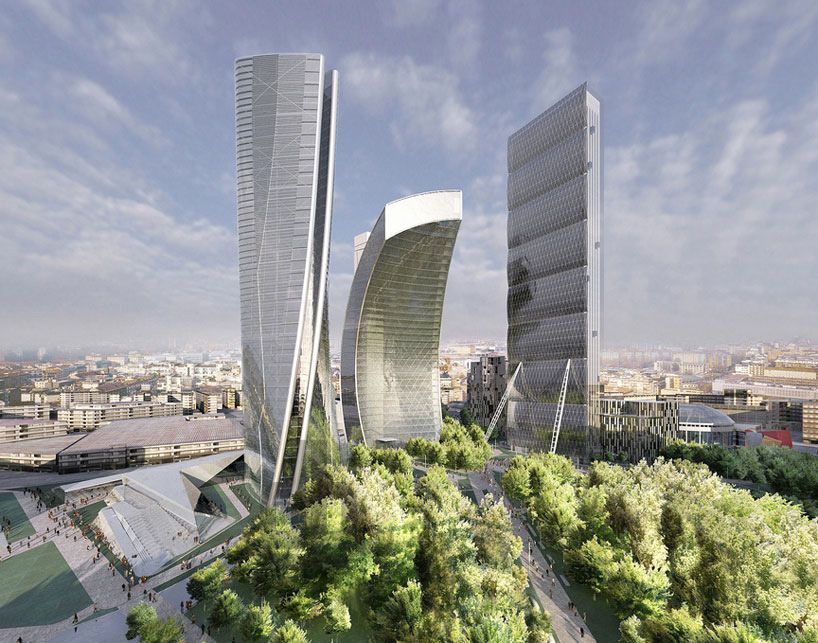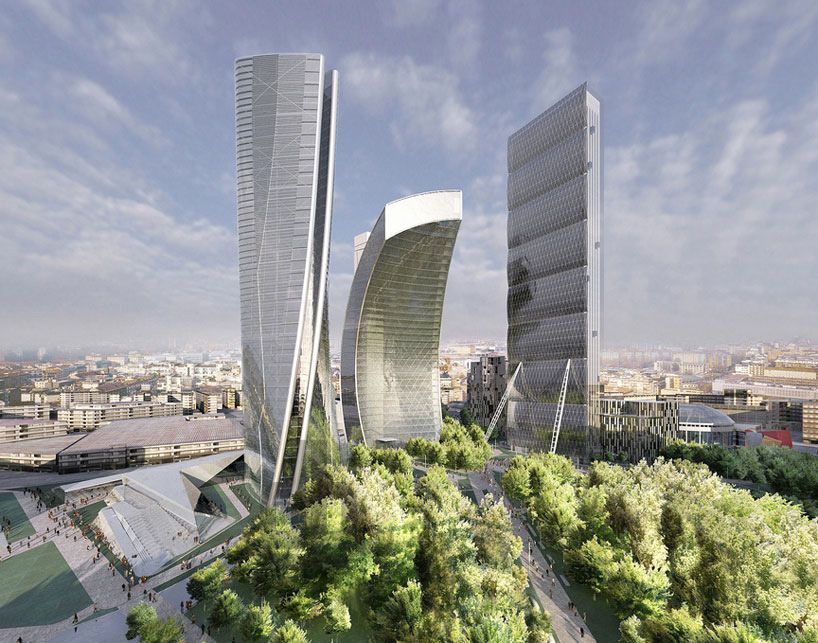 feb 09, 2013
zaha hadid: office tower, citylife, milano
'hadid tower for citylife milan' by zaha hadid, milan, italyabove: the three towers (left to right) hadid tower, libeskind tower, isozaki towerall images courtesy of zaha hadid
the citylife project located in the heart of milan — in the centre of the historic fiera area, immersed in a park of 160,000 square metres (one of europe's largest pedestrianized zones) — involved a group of architects rather than a single designer: zaha hadid, arata isozaki and daniel libeskind.
citylife brings a new model for work and leisure to the city, an area to be enjoyed on foot or by bicycle, with traffic circulating only underground. at the centre of the project is the business district — three office towers in the 'piazza delle tre torri' (square of the three towers): torre isozaki (il dritto, the straight one), torre hadid (lo storto, the twisted one), and torre libeskind (il curvo, the curved one) — torre isozaki will stand 202 m (663 ft) with 50 floors, among the tallest buildings in italy by roof height. torre hadid will be 170 m (558 ft) high with 44 floors, and torre libeskind will reach a height of 150 m (492 ft) with about 30 floors. the three towers are able to accommodate around 10,000 people, over a total of approximately 130,000 m2. a contemporary art museum, a shopping area with bars and restaurants, and a pavilion for exhibitions, sports, entertainment and fashion shows will supplement the master plan project.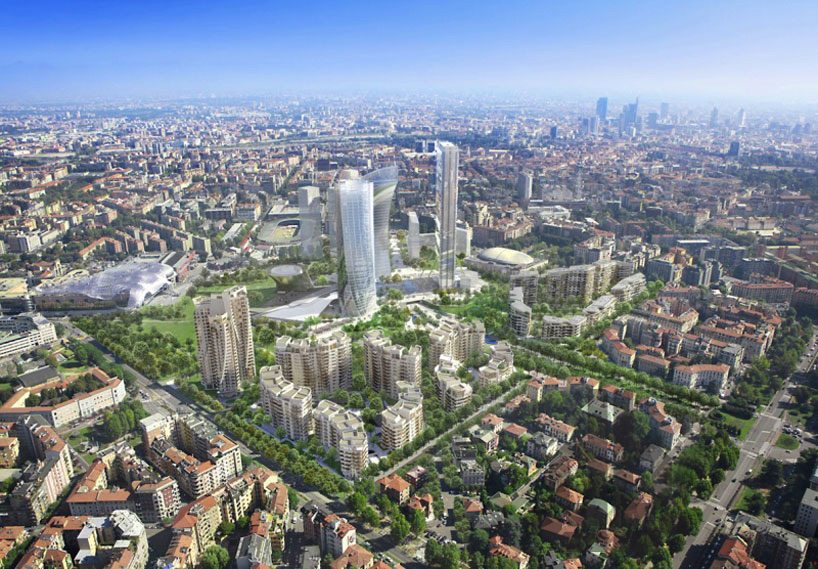 citylife milano – there is also a residential area
the base of the tower will contain a commercial shopping area that connects to the city's metro system, with 44 floors above it – 39 of which are dedicated to high-level executive functions – that are able to house around 3,200 people. an underground car park provides spaces for 380 vehicles, helping to alleviate the parking issue in the city. the tower itself is the epitome of the gradually growing landscape that leads up to it. a central core withstands lateral loads, with a radial set of columns allowing the freedom in the floor plan to twist as it rises while transferring the necessary vertical forces. sun-shading louvers and a double glazed system with integrated ventilation system that ensure a comfortable interior environment.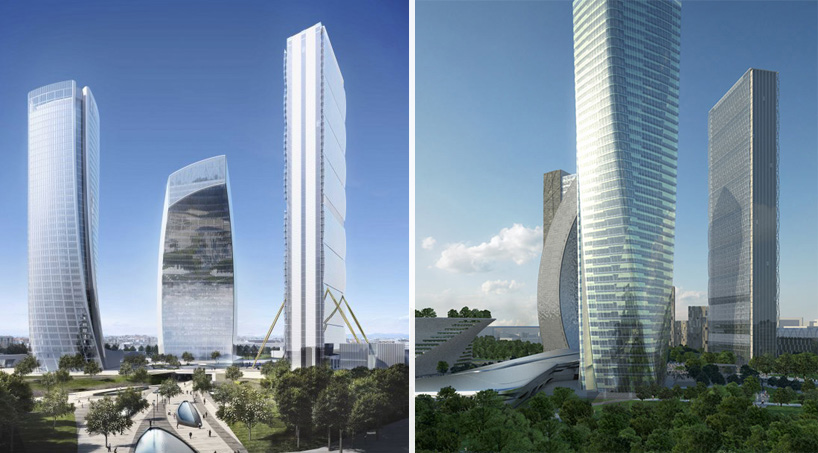 tower in context(left) image © zaha hadid(right) image courtesy of citylife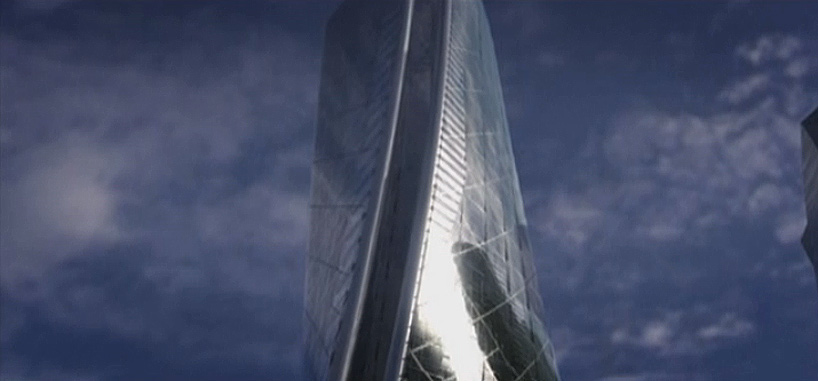 render of the reflective twisting skinimage courtesy of citylife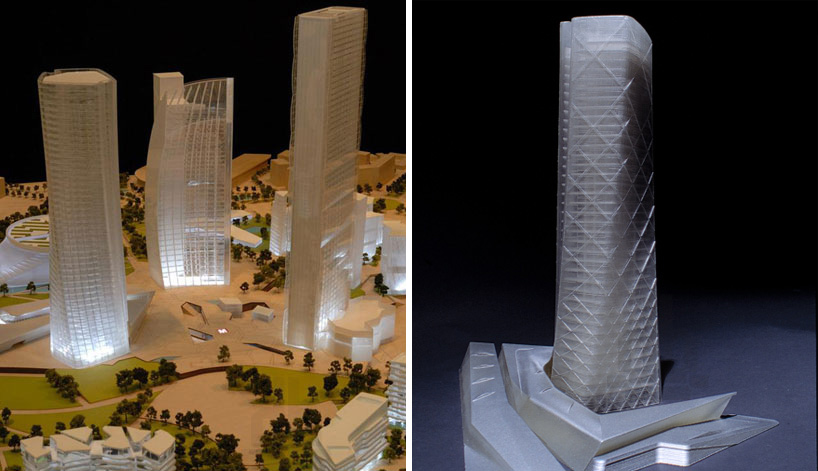 models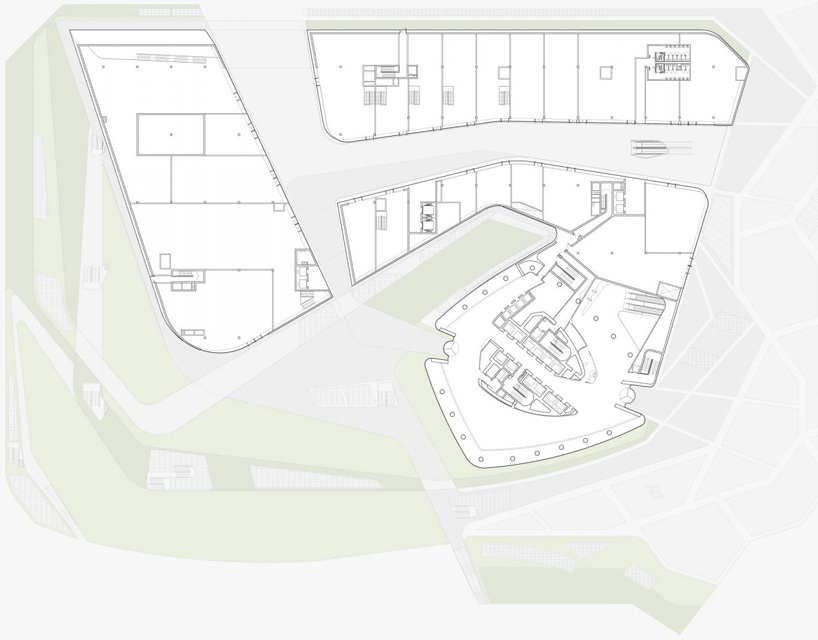 site plan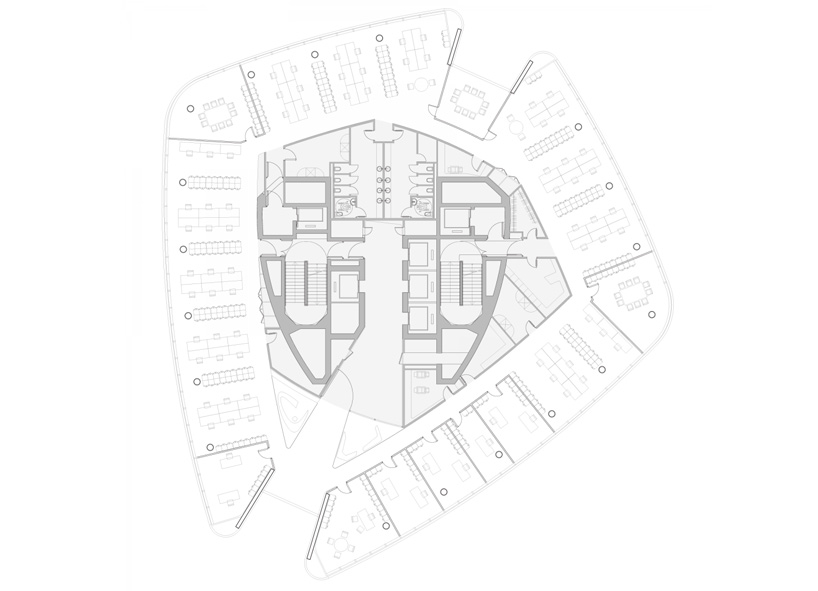 floor plan / typical floor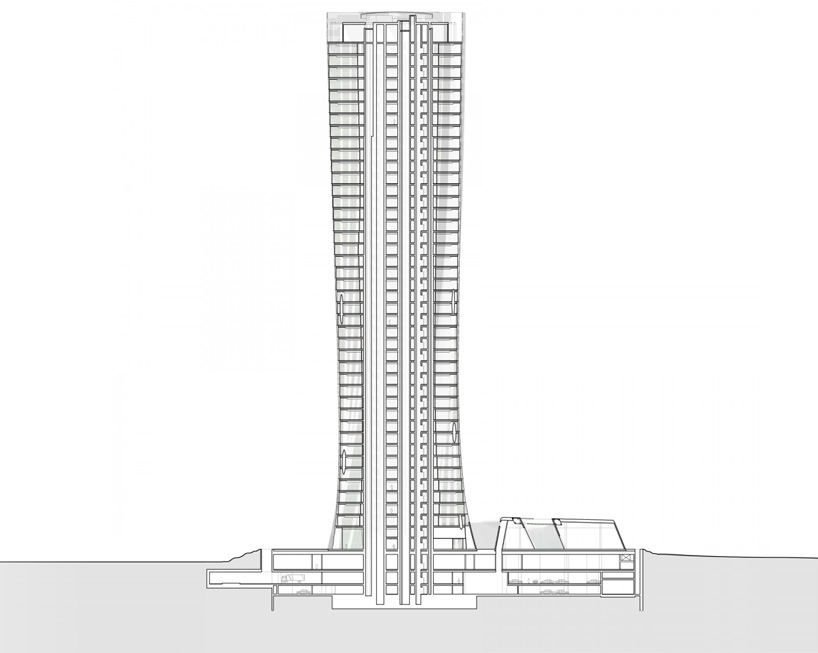 section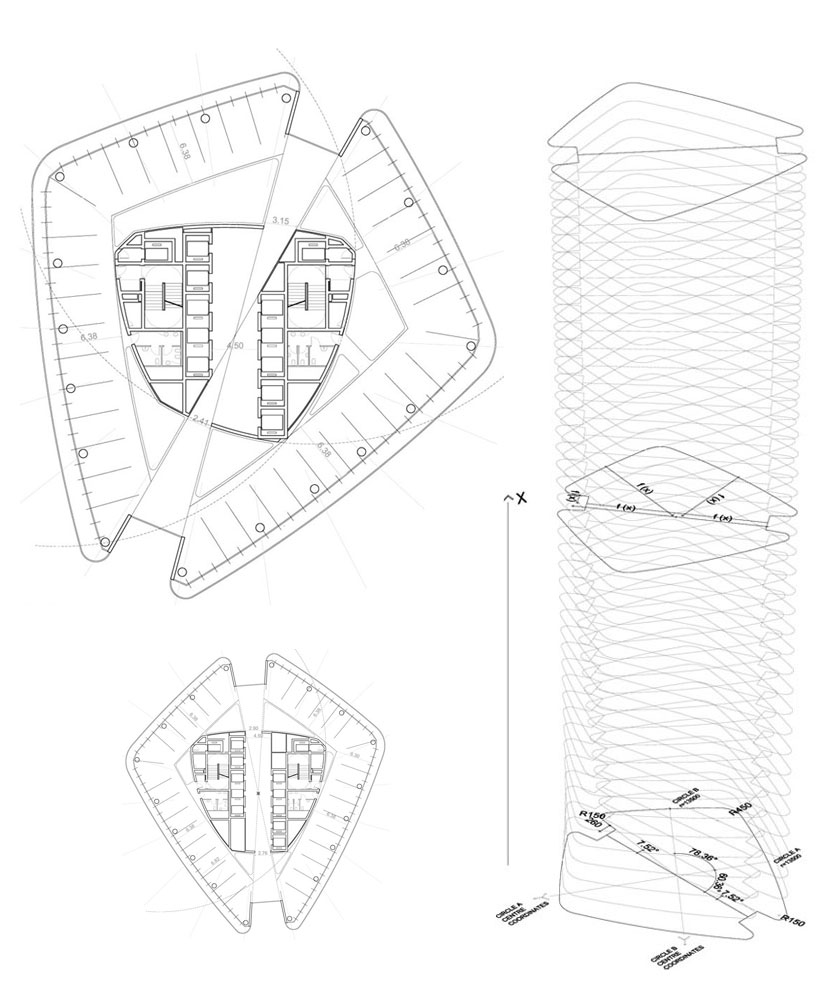 typical floor plan rotation / axonometric of tower
project info:
design: zaha hadid architectsproject director: gianluca racanaproject architect: paolo zillidesign team: andrea balducci, caste h. goswin rothenthal, gianluca barone, marco amoroso, alvin triestanto, letizia simoni, subharthi guha, marina martinez, luis miguel samanez, santiago f. achury, massimo napoleoni, massimiliano piccinini, annarita papeschi, martha read, carles s. martinez, arianna russo, giuseppe morando, peter mccarthy, line rahbek, mario mattia, matteo pierotticompetition team: simon kim, yael brosilovski, adriano de gioannis, graham modlen, karim muallem, daniel li, yang jingwen, tiago correia, ana cajiao, daniel baerlecken, judith reitzconsultants management: j&a/rambollstructures tower: redescostructures basement: holzner&bertagnolli + capm&e: max fordham + manens-tifsfacade: aruplift's strategy: jappsenfire fighting strategy: mistrettasize: 170 meter 41 storeys office tower, 67.000m2, 2-storey retail space 15.000m2, parking, storage and plantrooms, 40.700m2total area: 122,700 m2 gea
nov 18, 2019
nov 18, 2019
dec 14, 2018
dec 14, 2018
nov 15, 2018
nov 15, 2018
apr 27, 2018
apr 27, 2018
feb 22, 2018
feb 22, 2018
dec 07, 2017
dec 07, 2017
jan 17, 2020
jan 17, 2020
jan 15, 2020
jan 15, 2020
dec 27, 2019
dec 27, 2019
a diverse digital database that acts as a valuable guide in gaining insight and information about a product directly from the manufacturer, and serves as a rich reference point in developing a project or scheme.