aug 04, 2012
zaha hadid: pierres vives in montpellier
'pierres vives' by zaha hadid image © hélène binet
the 'pierres vives' building of the department of d'lherault has been designed by zaha hadid. the overall structure is characterized by the unification of three key institutions – the archive, the library and the sports department – all housed within a single envelope. from afar, the architecture has a strong presence amidst its surrounding landscape, and as one approaches the site, the physical divisions of the space become more apparent.
reminiscent of a large tree-trunk lying horizontal across the plain, the main volume is intersected by protruding 'branches' which articulate the points of access into the various spaces – at the solid base of the trunk one will find the archives, then moving along, the more porous library and finally the sports department and offices situated at the top where the trunk bifurcates and becomes lighter.
the structure is reminiscent of a large tree-trunk lying horizontal image © hélène binet
from the main road, there is entry to either side of the building for public visitors, staff and service vehicles. all public entrances are located on the western side, situated beneath a large cantilevering canopy. public access leads to a visitor park in front of the main entrance, which directs one from the lobby to either educational expanses of the archives on the ground level; or via lifts and escalators to the main public artery situated on the first level. this area is highlighted along the facades by a recessed glass strip where reading rooms for both the archives and the library are immediately accessible. central in this artery at the heart of the building are the main public spaces shared by the three foundations: auditorium and meeting rooms. these shared public zones form the central volume which extends outwards from the main trunk, provide a cantilevering canopy for arriving visitors. service areas (i.e. staff entrances, loading bays) stretch along the eastern side of the unit, articulating the complexity of the design.
the logitudinal division of serviced and servicing points are all maintained within the ground floor and run the length of the structure. the public purpose of each section, links to the lobby and exhibition space in the centre of the property. above this connected ground level, the three institutions remain separate, each one holding its own set of cores for internal vertical circulation with individual layouts which cater to their specific functions.
recessed glass strips run along the length of the building image © hélène binet
image © hélène binet
interior view of the open public spaces image © hélène binet
image © hélène binet
image © hélène binet
image © hélène binet
image © hélène binet
storage spaces image © hélène binet
project info:
architectural design: zaha hadid project architect: stephanie hof project team: joris pauwels, philipp vogt, rafael portillo, jaime serra, renata dantas, melissa fukumoto, jens borstelman, kane yanegawa, loreto flores, edgar payan, lisamarie villegas ambia, karouko ogawa, stella nikolakaki, hon kong chee, caroline andersen, judith reitz, olivier ottevaere, achim gergen, daniel baerlecken, yosuke hayano, martin henn, rafael schmidt, daniel gospodinov, kia larsdotter, jasmina malanovic, ahmad sukkar, ghita skalli, elena perez, andrea b. caste, lisa cholmondeley, douglas chew, larissa henke, steven hatzellis, jesse chima, adriano de gioannis, simon kim, stephane carnuccini, samer chamoun, ram ahronov, ross langdon, ivan valdez, yacira blanco, marta rodriguez, leonardo garcia, sevil yazici, hussam chakouf, marie-perrine placais, monica noguero, naomi fritz, stephanie chaltiel local architect: design phase – blue tango; execution phase – chabanne et partenaires structure: ove arup & partners services: ove arup & partners (concept design) & GEC ingenierie acoustics: rouch acoustique, nicholas albaric cost: GEC LR, ivica knezovic client: departement de l'herault location: montpellier, france status: under construction size: 35,000 m2
oct 21, 2017
oct 21, 2017
oct 19, 2017
oct 19, 2017
sep 26, 2017
sep 26, 2017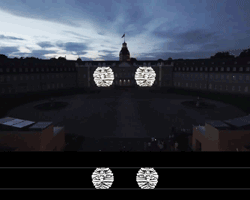 sep 14, 2017
sep 14, 2017
aug 31, 2017
aug 31, 2017
jul 19, 2017
jul 19, 2017