jan 23, 2016
skechers showroom by zemberek design includes a dynamic display system

skechers showroom by zemberek design includes a dynamic display system
all images by şafak emrence
this retail interior by zemberek design includes a modular and dynamic shelf system for presenting sneakers. located in istanbul's ortaköy neighborhood, the store has been designed for american footwear company skechers and is used to showcase the brand's latest products. the design team completely reorganized the existing space, with a wall delineating the interior and separating the building's circulation routes from the main display area.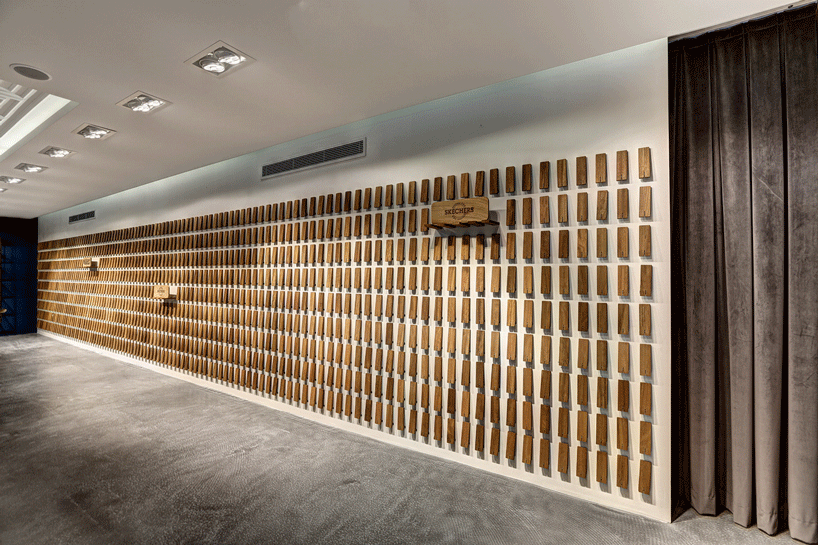 the focal point of the store is a modular and dynamic shelf system
the focal point of the store is a dynamic display that allows staff to present footwear in a variety of different ways. the system includes hundreds of solid wooden panels that can be folded out from the wall when required, using a simple mechanism. when applied to the dividing wall at the center of the store, the partition becomes more or less opaque depending on the number of panels in use.
in 2014, zemberek completed a research and design studio for a textile company, also in the turkish city of istanbul.

the system includes hundreds of solid wooden panels that can be folded out from the wall

footwear can be presented in a variety of different ways

more conventional display cases are also employed

a comfortable area of seating

the central partition becomes more or less opaque depending on the number of panels in use

an island unit for footwear consultation

a partition separates the building's circulation routes from the main display area

the showroom is located in istanbul's ortaköy neighborhood
project info:
name: skechers TR – casual showroom
architectural design: zemberek design
design team: basak emrence, safak emrence, ece ilgin avci, cansu sezer, pinar sunbul
client: olka spor malz. tic. a.ş.
location: ortaköy, beşiktaş, istanbul, turkey
project area: 85 sqm
design and construction year: may – september 2015
photography: şafak emrence
may 20, 2017
may 20, 2017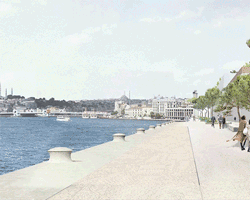 may 05, 2017
may 05, 2017
apr 18, 2017
apr 18, 2017
aug 06, 2017
aug 06, 2017
aug 02, 2017
aug 02, 2017
aug 01, 2017
aug 01, 2017
mar 12, 2016
mar 12, 2016
oct 14, 2014
oct 14, 2014