how to define a woman? speaking with a few would be a good start. that's the idea behind 200 women, a book of interviews with, as its name suggests, 200 women. except this book doesn't set out to achieve a definition. instead, it proves there is no ordinary kind of woman, and rightfully so. gathering women from around the world, from a variety of different backgrounds, the coffee table book gathers a beautifully colourful spectrum of humans. from well-known activists to artists, and equally exceptional everyday people, each one is asked the same five questions, and each one shares their unique replies.
200 women interviewees include conservation and animal welfare activist, jane goodall, author and winner of the booker prize, margaret atwood, author and feminist, roxane gay. each set of straightforward questions is matched with a beautifully simple portrait, captured by award-winning photographer kieran e. scott.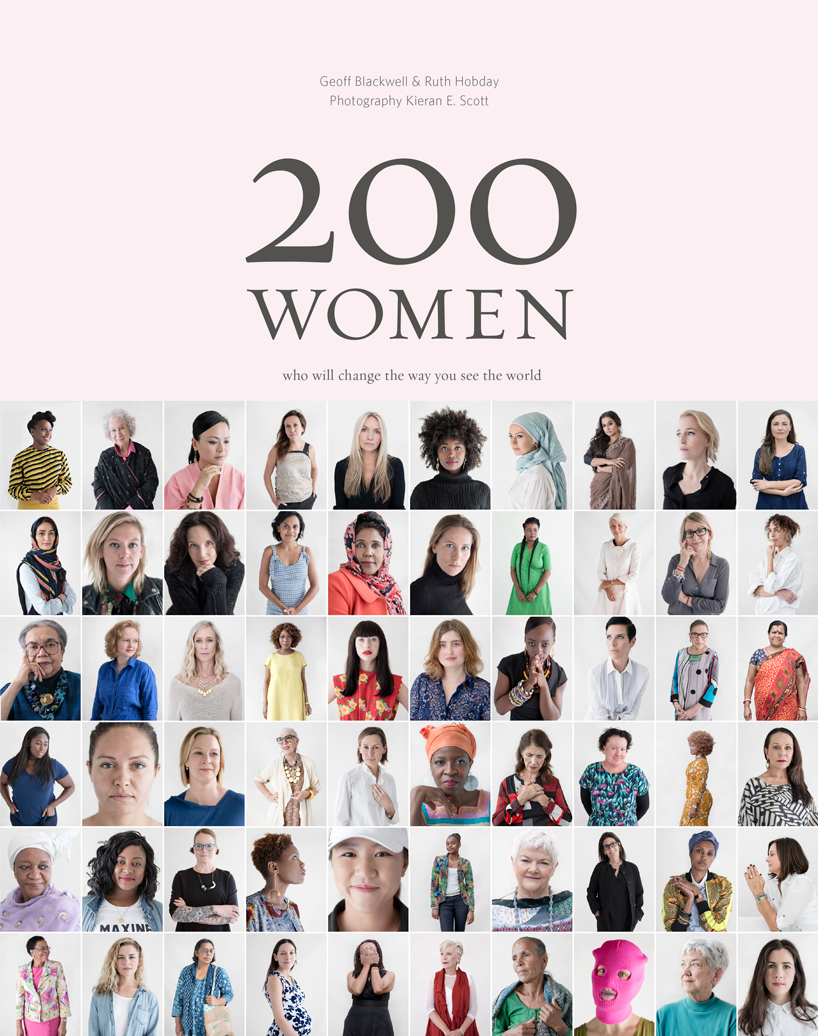 200 women front cover
'what would you change if you could?' zoleka mandela, south african writer, activist, and nelson mandela's granddaughter answers. naturally she draws attention to the vast number of children who lose their life on roads every year – 500 everywhere around the world. she lost her daughter in a car accident caused by a drunk driver in 2010. among writing about her battle with addictions and breast cancer, she is now working on a road safety campaign both nationally and internationally.
what really matters to you? 'what I try and do every day is see how I can use my life to better the lives of others. it's never too late for anyone to rewrite their life's story, and that's what I've done. I want to remind people that you can always pick yourself up, no matter what you're going through in life – having abused drugs and alcohol for over seventeen years, I celebrated my sixth year of sobriety in 2016. so people can always decide to start making better choices.
I started the zoleka mandela foundation in 2013, and it's really just an extension of myself; I call it my other baby. It was an opportunity for me to give back to my community. the pillars of my foundation are representative of the things that I've gone through in my life: we look at breast cancer awareness, because I am myself a breast cancer survivor; having lost a child in a road accident, we also focus on issues of road-safety awareness; and being a recovering addict, we speak to youth about issues like the dangers of drugs.
I always say, 'As much as we're different people, all our struggles are the same.' some are shocked at my struggles because of the family I come from. but I think it's important that people know that it doesn't matter who you are in life or where you are in terms of your status – we all have real-life issues and things that we're struggling with. it's great if people are able to relate to my story and journey, and see that you can turn things around. it's just a matter of making the right choices for yourself – but you have to change in order for things to change.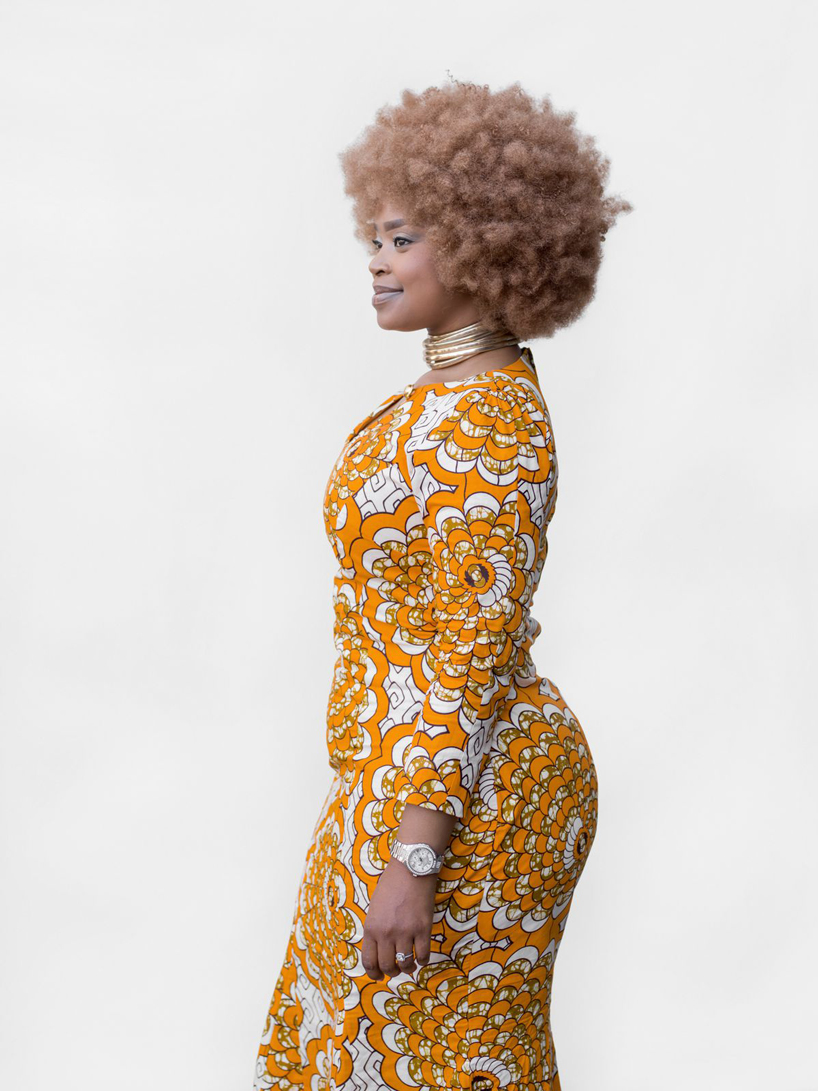 zoleka mandela
what brings you happiness? my four children. I say that because I think for the very first time in my life, if ever I felt like I had some kind of purpose, it was when I gave birth to my first child. every single child of mine that has come into my life has really shifted things in me and made my life even more meaningful.
what do you regard as the lowest depth of misery? 'one of the most difficult things that I've come to accept is how I failed my daughter as her mother. I lost my daughter zenani in a drunk-driving accident in 2010, and, unfortunately, at the time I was still quite heavily into addiction. I wasn't with her when she died – when she needed me. I had been so dependent on drugs and alcohol for so long in my life that it was difficult for me to be the mother that she deserved, or for that matter, the mother any of my children deserved. now, I just try and live my life knowing that I'm staying clean every day and ensuring that I do things that would make zenani proud of me.'
elsewhere, zoleka mandela's grandmother, the recently passed nomzamo nobanda winnie madikizela-mandela (otherwise known as winnie mandela), also answers the question: 'what brings you happiness?' her response details the abundance of wealth she shares, not in dollars family. she says of her grandchildren and great-grandchildren, 'because of them, I have learned to forgive the painful past and remember that we all belong to the family of humankind.'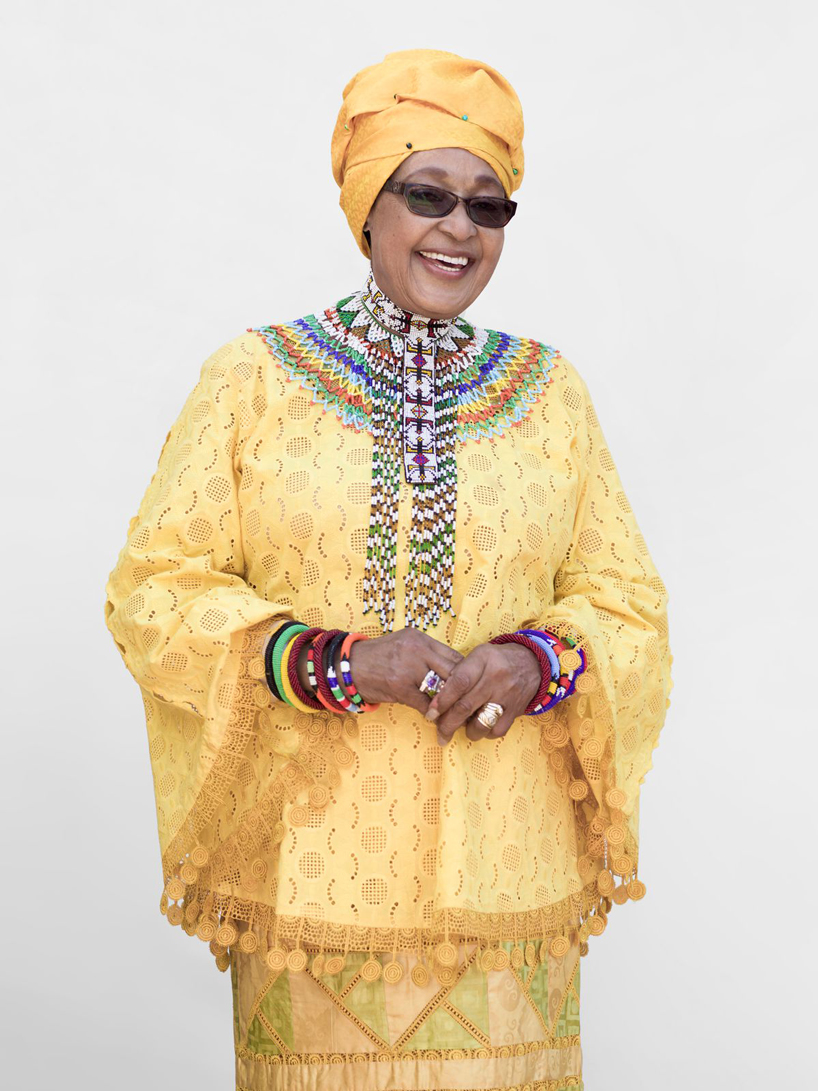 nobanda winnie madikizela-mandela
geena rocero, filipino american supermodel, TED speaker, and transgender advocate, shares her thoughts on the importance of dreaming. when asked what do you regard as the lowest depth of misery? she notes the value of being able to dream of a life that is better than the one you have whilst recognising sense of luxury inherent in dreaming when there are people around the world whose thoughts are consumed by survival.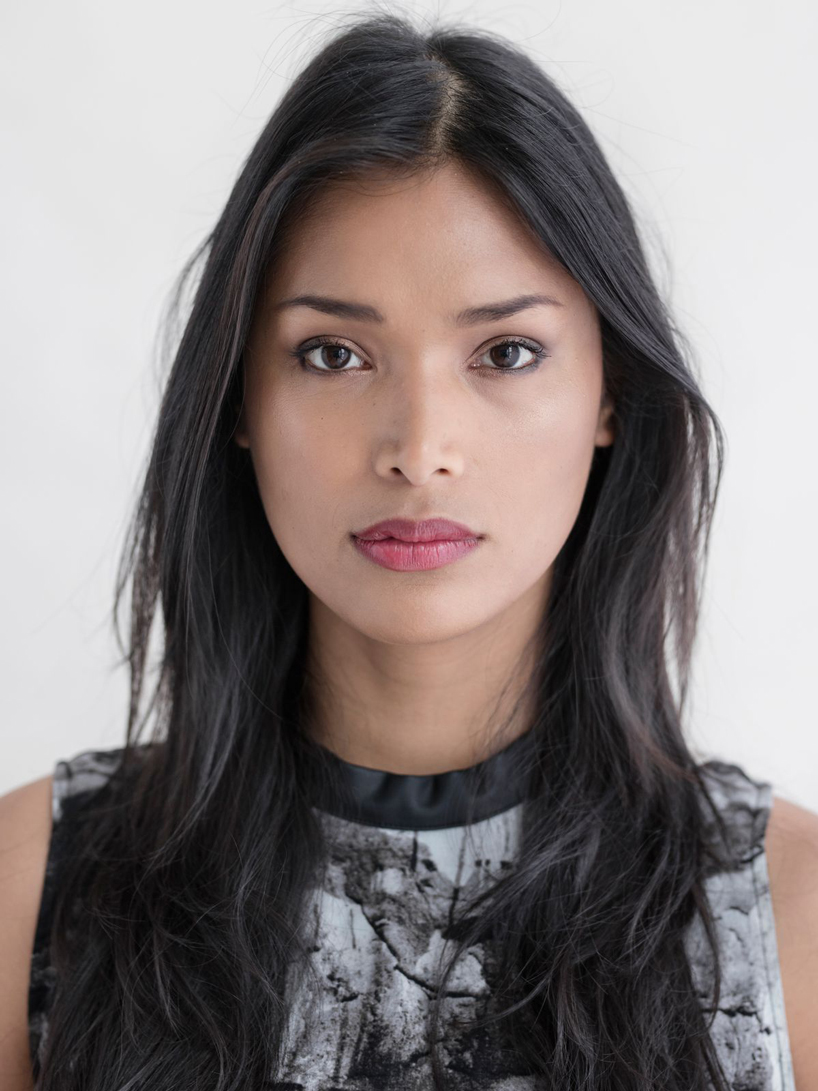 geena rocero
empowerment takes on various forms throughout the interviews. bobbi brown, professional makeup artist and the founder of bobbi brown cosmetics, speaks of the power of makeup as a tool she has used to hone her skills teaching women how to be their best selves. profiling each inspiring figure uncovers such a vast range of topics, encouraging an understanding of the complexities when it comes to identity.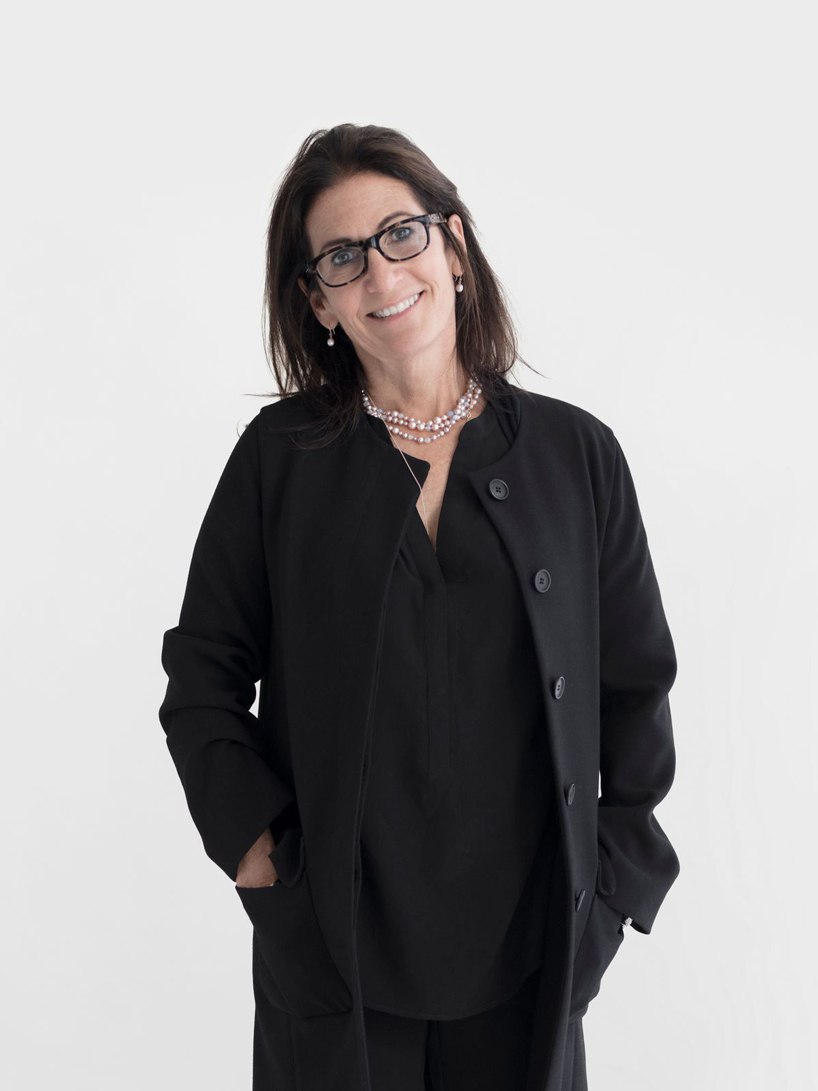 bobbi brown
finally, each woman is asked for a word that they most identify with… bobbi brown chooses 'authenticity'. writer, speaker and appearance activist carly findlay opts for resilience. zoleka mandela's word is hope, inspired by – or more appropriately, inspiring – the title of her autobiography when hope whispers. others include 'generosity', 'sorry', 'unity' and 'relentless'.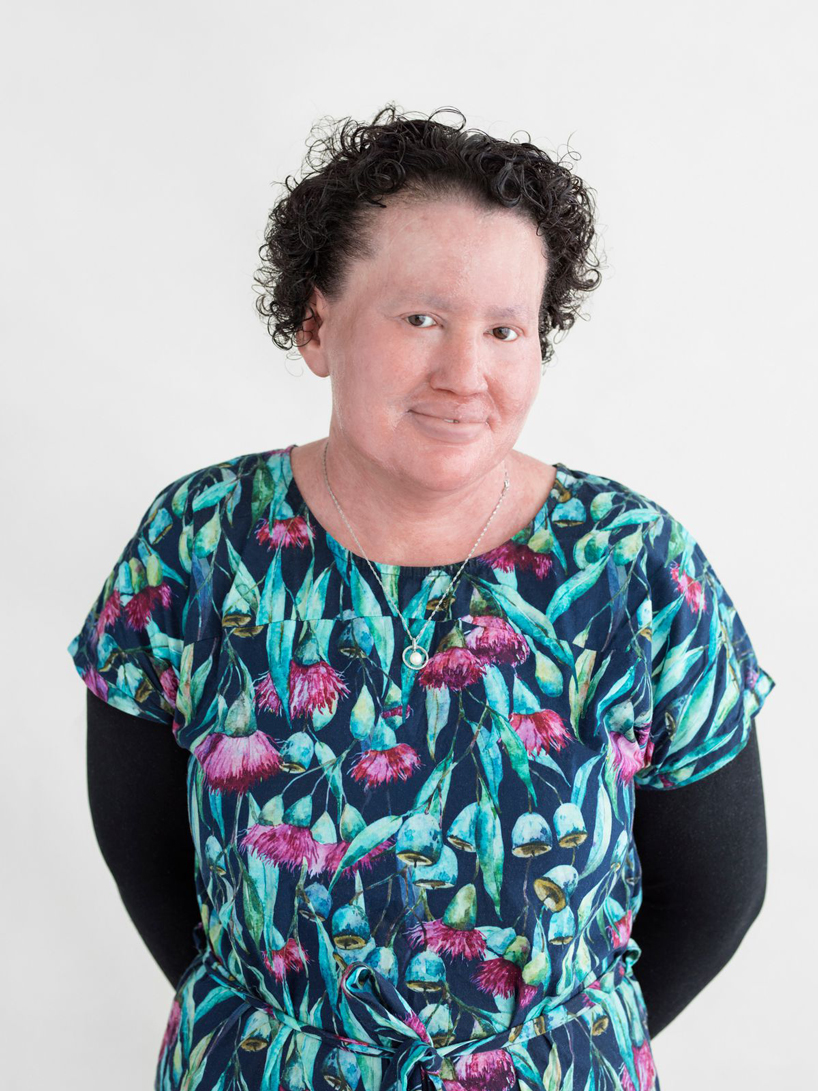 carly findlay
with responses ranging from uplifting to heartbreaking, from human trafficking to raising children, these stories bring a welcomed insight into the various levels of human experience. it comes at a time when many women are fighting for their rights to be recognised, their voices to be heard and in many cases, their voices to be believed.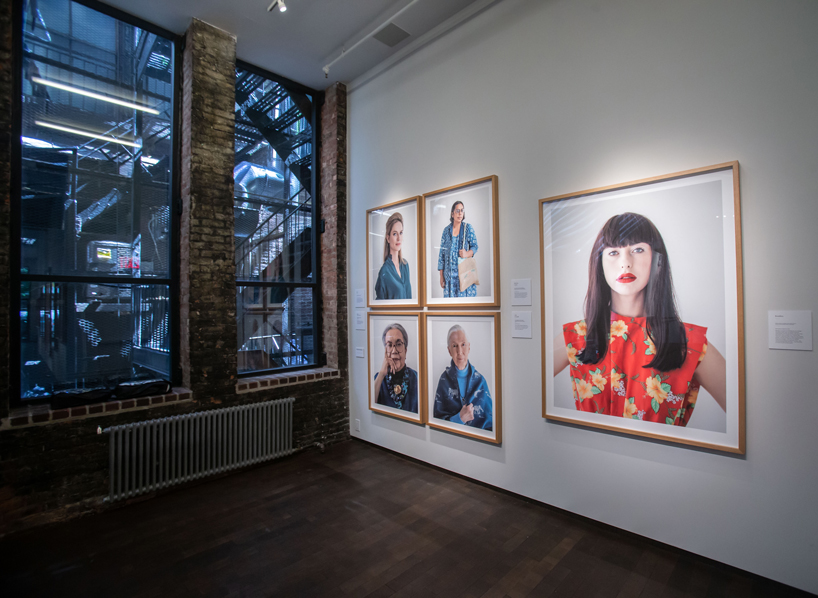 200 women exhibition, pen + brush gallery
© manny fernandes
presented by BMW group this landmark book is published to coincide with an immersive traveling exhibition and an interactive website, building on this ever-evolving project. a royalty pool of 10% of the originating publisher's revenue will be distributed to organisations devoted to protecting the rights of women and to individuals in need. each interviewee can nominate their chosen organisation (or themselves if they are in financial need).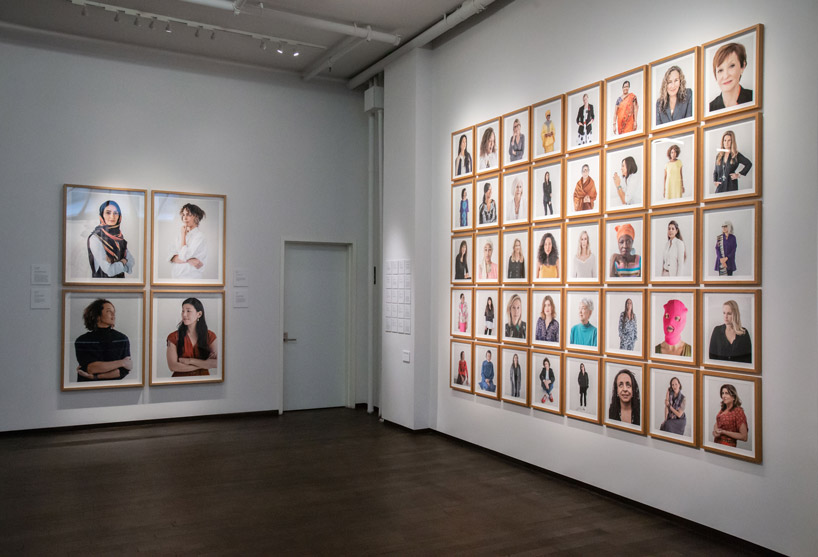 200 women exhibition, pen + brush gallery
© manny fernandes
BMW group has cooperated with blackwell&ruth to realise the exhibition which opened at pen + brush in new york city on 16 may before travelling to boden, sweden from 6 june – 30 september. working with elisabeth sandmann verlag it will now travel to munich, germany for two separate exhibits at the alte bayrische staatsbank (28 october – 21 november) and the ludwig maximilian university of munich (26 november – 14 december).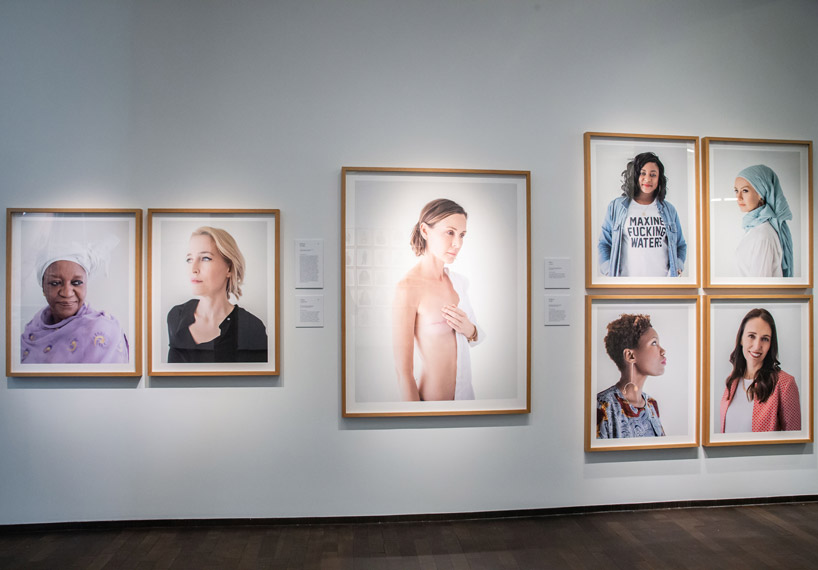 200 women exhibition, pen + brush gallery
© manny fernandes
200 women supported by BMW group
200 women is a new book presented alongside a storytelling exhibition called '200 women who will change the way you see the world' celebrating a diverse group of inspirational women. the book is published to coincide with this immersive traveling exhibition and an interactive website, building on this remarkable, ever-evolving project. as well as the exhibition BMW group has supported the german publication of the book.
kieron marchese
I designboom
oct 09, 2018
a diverse digital database that acts as a valuable guide in gaining insight and information about a product directly from the manufacturer, and serves as a rich reference point in developing a project or scheme.
designboom will always be there for you
milan, new york, beijing, tokyo

,
since 1999