in the center of nyhavn — a historic waterfront district in copenhagen — ai weiwei has installed 3,500 life jackets collected from refugees in lesbos across the façade of the kunsthal charlottenborg. opening on united nations international refugee day (june 20) and on view until october 1, 2017, 'soleil levant' barricades the institution's grid of windows. the installation continues ai weiwei's artistic interest in bringing more awareness to the ongoing refugee crisis, previously filling a new york gallery with thousands of garments gathered from refugee camps, and wrapping the façade of florence's palazzo strozzi in rubber life boats.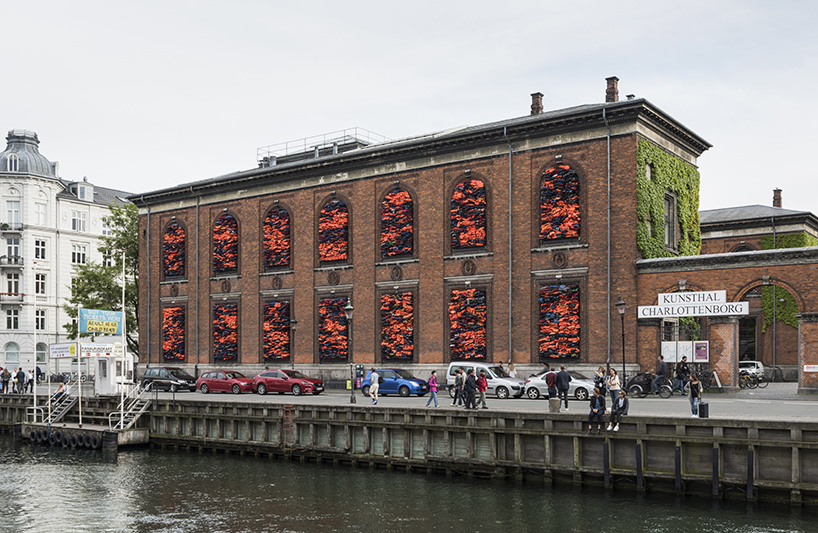 the installation is located in the center of nyhavn, a historic waterfront district in copenhagen
photo by david stjernholm, courtesy of the artist (also main image)
ai weiwei's 'soleil levant' draws from an 1872 painting by claude monet depicting the harbor in le havre at the end of the 1870-71 franco-prussian war. while monet's impression captures the social reality of its time — with cranes and steamboats signifying rapid industrialization — ai weiwei's installation at kunsthal charlottenborg draws attention to the political realities of today through the use of salvaged lifejackets. visually, the intervention parallels the disturbing conditions refugees are subject to when journeying across the ocean by lifeboat — dangerously confined and painfully cramped.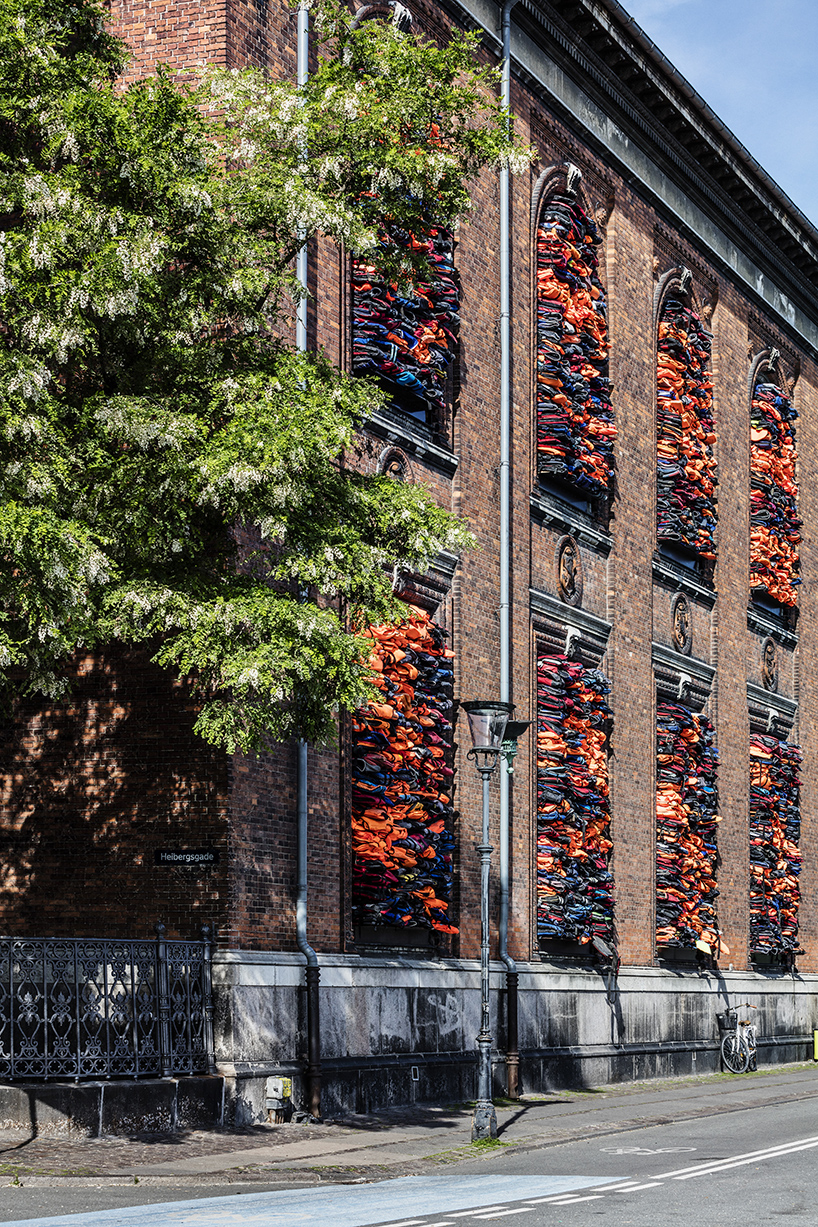 3,500 life jackets collected from refugees in lesbos are installed across the museum's façade
photo by anders sune berg, courtesy of the artist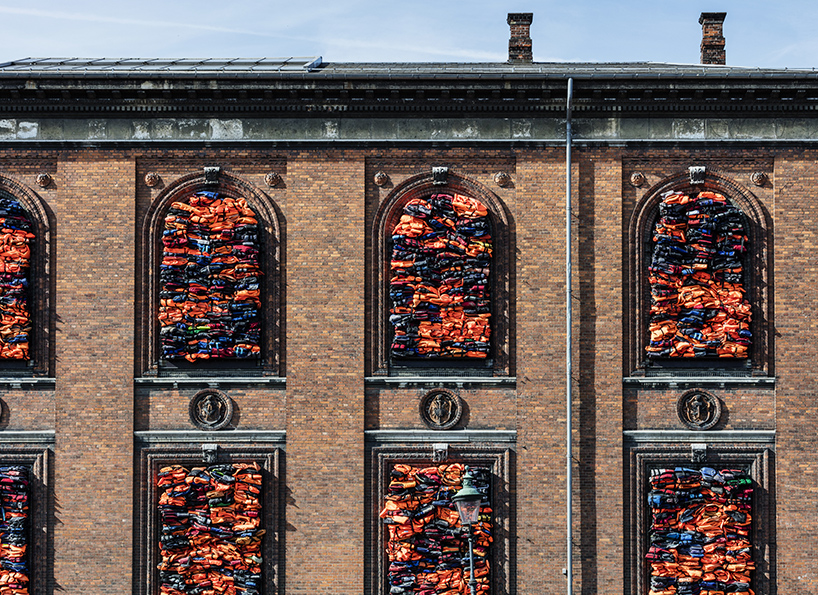 'soleil levant' barricades the institution's grid of windows
photo by anders sune berg, courtesy of the artist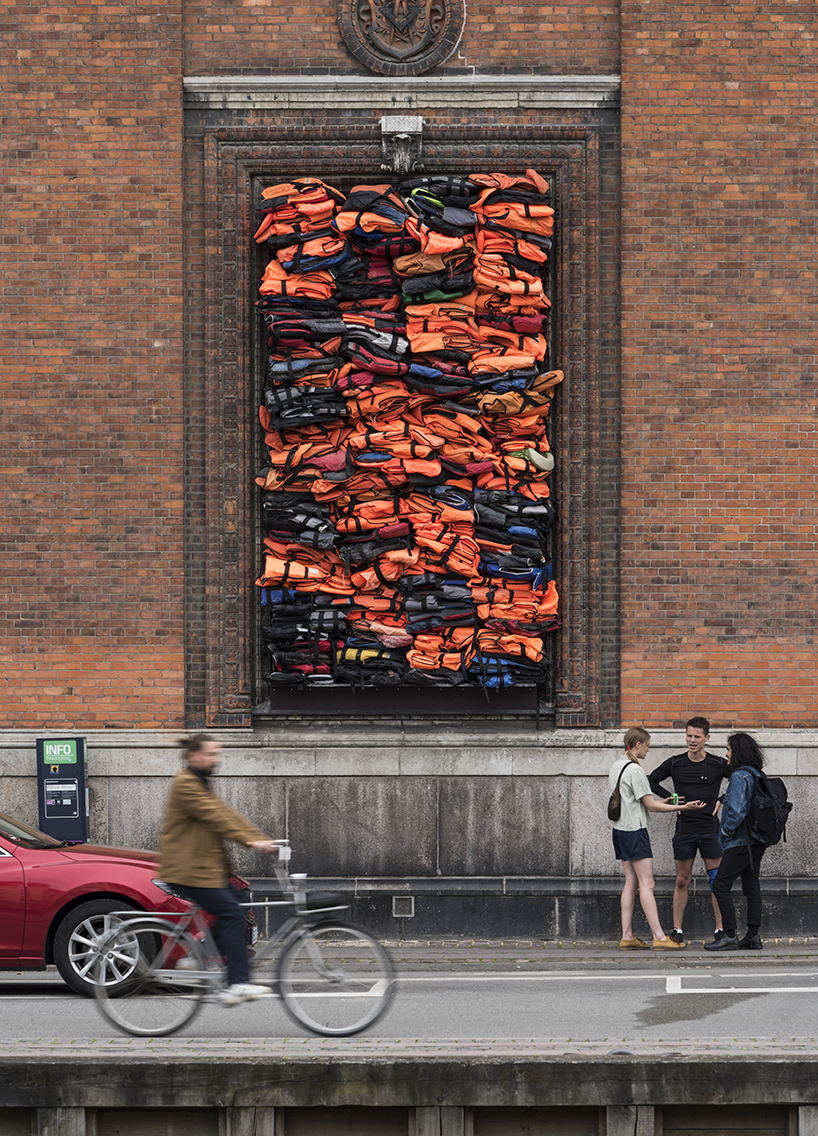 the installation continues ai weiwei's artistic interest in bringing more awareness to the ongoing refugee crisis
photo by david stjernholm, courtesy of the artist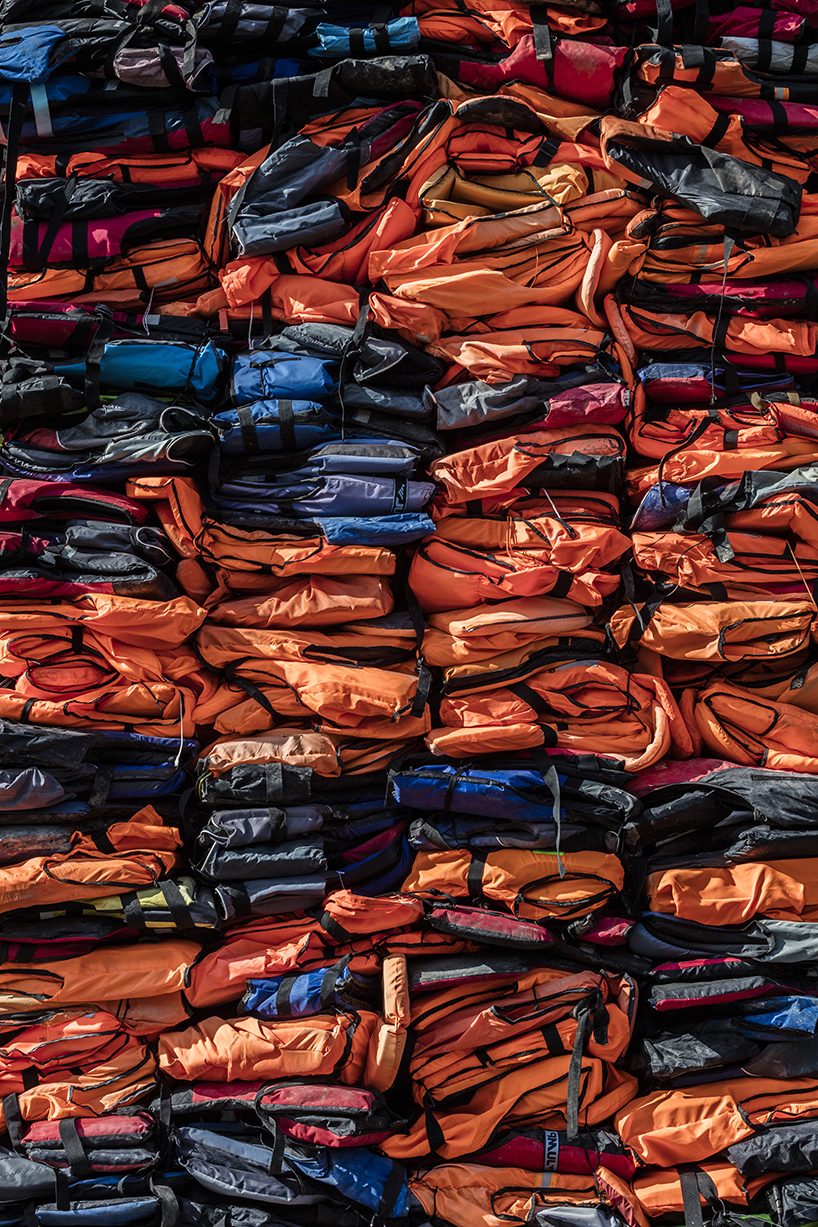 visually, the intervention parallels the disturbing conditions refugees are subject to
photo by anders sune berg, courtesy of the artist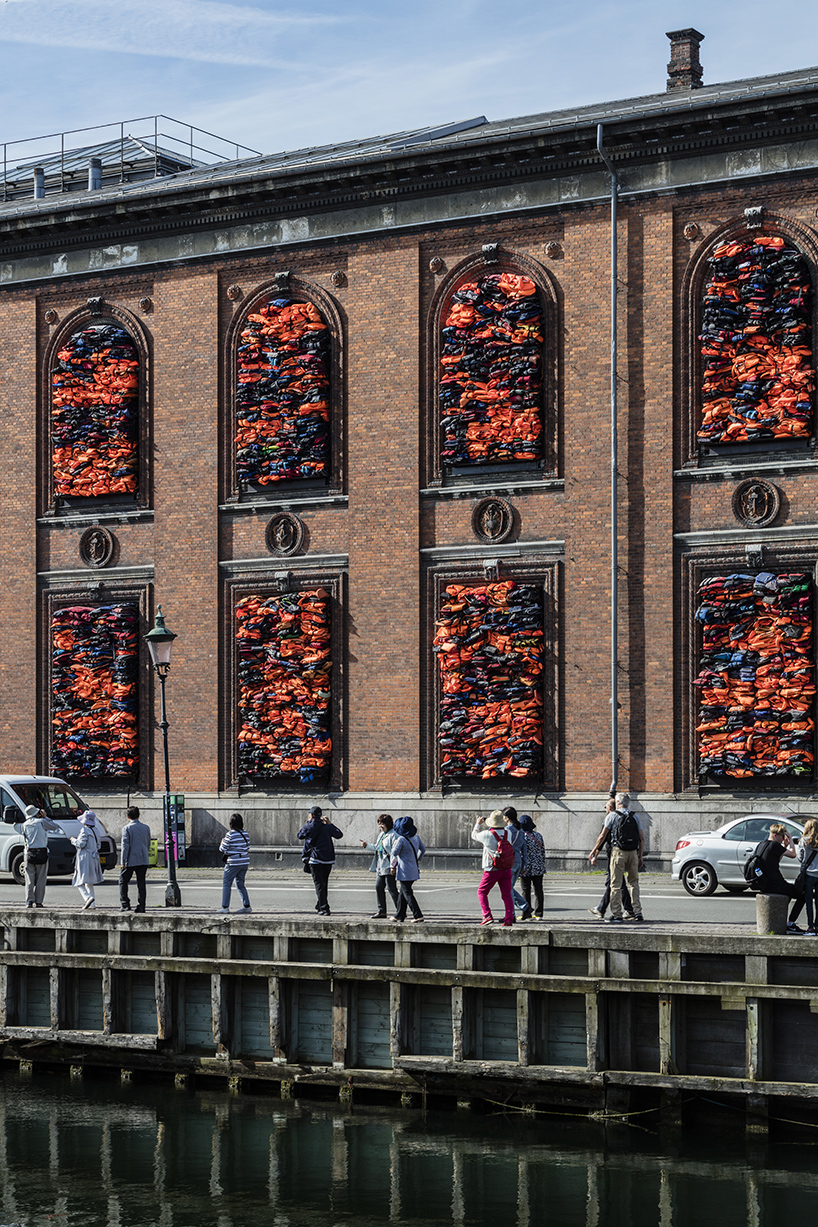 ai weiwei's installation at kunsthal charlottenborg draws attention to the political realities of today
photo by anders sune berg, courtesy of the artist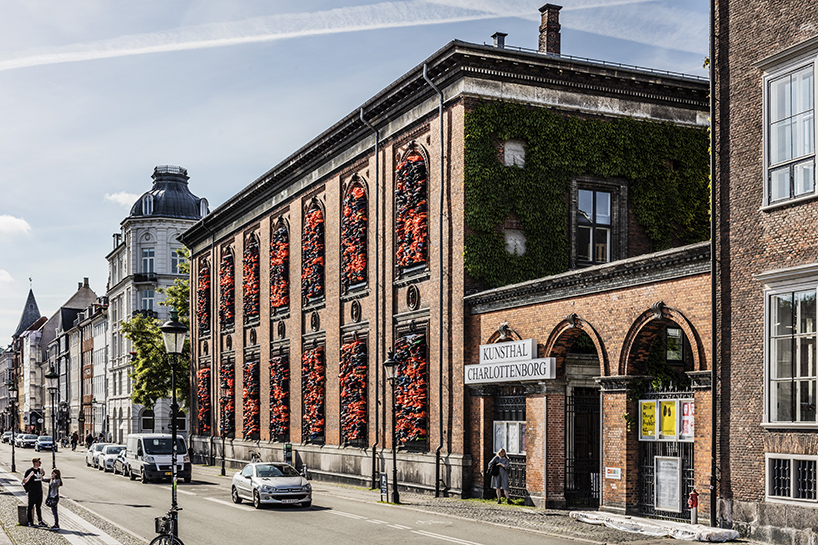 'soleil levant' draws its name from an 1872 painting by claude monet
photo by anders sune berg, courtesy of the artist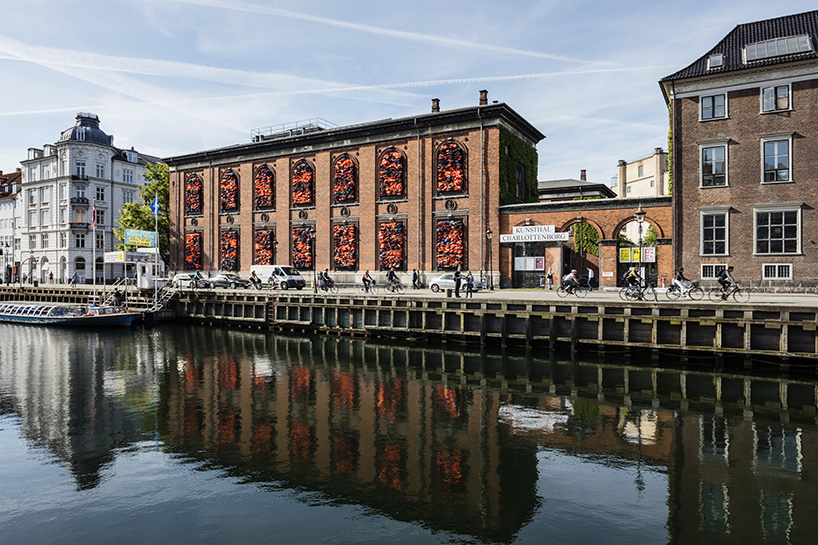 the artwork remains on view until october 1, 2017
photo by anders sune berg, courtesy of the artist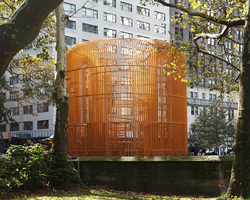 oct 10, 2017
oct 10, 2017
aug 21, 2017
aug 21, 2017
jun 13, 2017
jun 13, 2017
jun 07, 2017
jun 07, 2017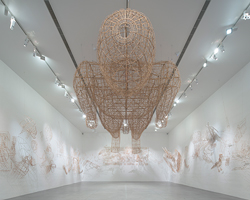 apr 12, 2017
apr 12, 2017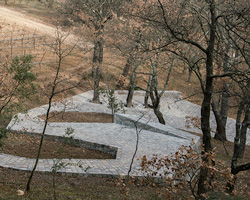 apr 02, 2017
apr 02, 2017