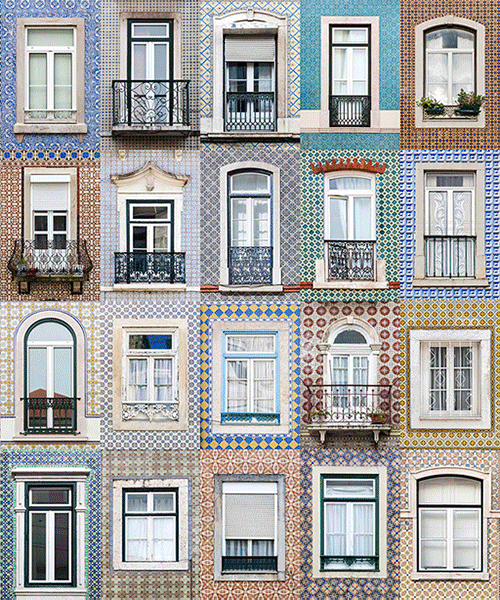 mar 08, 2016
andre goncalves forms a visual catalog of doors and windows of the world
andre goncalves forms a visual catalog of doors and windows of the world
(above) spain 
all images courtesy of andre goncalves
designboom recently featured sebastian erras' 'barcelona floors' — a photographic report of the intricate mosaic patterns and vibrant tile motifs that adorn the city's streets. from the ground up, the images bring a specific aspect of barcelona's urban fabric to light, detailing an aspect of architecture unique to the catalonian capital.
similarly, lisbon-based photographer andre goncalves has formed a visual catalog of different cities across europe, highlighting the culture and community of each place through architectural photography. beginning with 'windows of the world' and recently expanding to include 'doors of the world', both series show the structural characteristics, color palettes and material preferences of each region. 

romania 
'I always had a curiosity about windows,' goncalves says. 'like the structure of the houses, they change from region to region. I compiled the thousands of photographs that I had by cities or regions and 'windows of the world' was born. it's a big evolution from the earliest windows that were only a hole in the wall.'

england 

portugal 
see 'windows of the world' below. 

venice, italy 

bucharest, romania 

lisbon, portugal

évora, portugal 

the alps

santa susana, spain 

sesimbra, portugal 

london, england 

burano, italy 

montemor-o-novo, portugal 

porto, portugal 

barcelona, spain
jun 28, 2017
jun 28, 2017
jun 25, 2017
jun 25, 2017
jun 18, 2017
jun 18, 2017