artist andrés gallardo calls the iconic 'la muralla roja' in spain a 'paradise for photographers'. completed by ricardo bofill in 1973, the apartment complex — with its fortress-like façade and vertical silhouette that mimics the contours of the surrounding cliffs — is one of the finest examples of arab-mediterranean architecture. gallardo visited the site to document its striking color palette, strong geometric sensibility, and some of the native plants that call it home. 'the best thing about 'muralla roja' is that a photographer could visit it several times and keep taking totally different photos,' gallardo says.
gallardo's images capture the building's bold color palette, from which it takes its name — 'the red wall'. dynamic tones emphasize a contrast with the landscape, while areas treated with blue — like indigo and violet — produce an optical effect of blending in with the sky and sea. 'the photo series tries to portray the contrast given by the low season, and the 'live' perception brought forth by the plants inhabiting it.'
in the design of 'la muralla roja', ricardo bofill sought to reinterpret the tradition of the kasbah — a high-walled, typically windowless fortress. the labyrinthine forms of the building evoke a striking constructivist aesthetic, with their ensemble of interconnected patios. each of these outdoor spaces provides access to the building's 50 apartments, which include studios, as well as two and three-bedroom homes. the complex also includes a swimming pool and a sauna for residents on the roof terraces. these unique structural facets are captured through gallardo's lens, bringing a new sense of discovery to an architectural emblem. 
Save
Save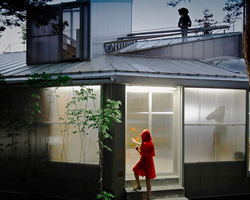 nov 02, 2017
nov 02, 2017
oct 31, 2017
oct 31, 2017
oct 31, 2017
oct 31, 2017
oct 03, 2017
oct 03, 2017
sep 14, 2017
sep 14, 2017
sep 09, 2017
sep 09, 2017
nov 01, 2017
nov 01, 2017
oct 29, 2017
oct 29, 2017
oct 25, 2017
oct 25, 2017
oct 22, 2017
oct 22, 2017
oct 17, 2017
oct 17, 2017
oct 12, 2017
oct 12, 2017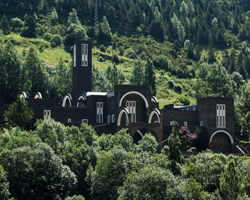 apr 23, 2017
apr 23, 2017
apr 12, 2017
apr 12, 2017
mar 24, 2017
mar 24, 2017
mar 07, 2017
mar 07, 2017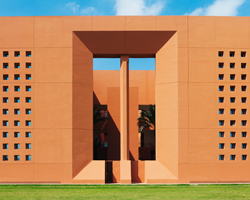 feb 26, 2017
feb 26, 2017
feb 26, 2017
feb 26, 2017