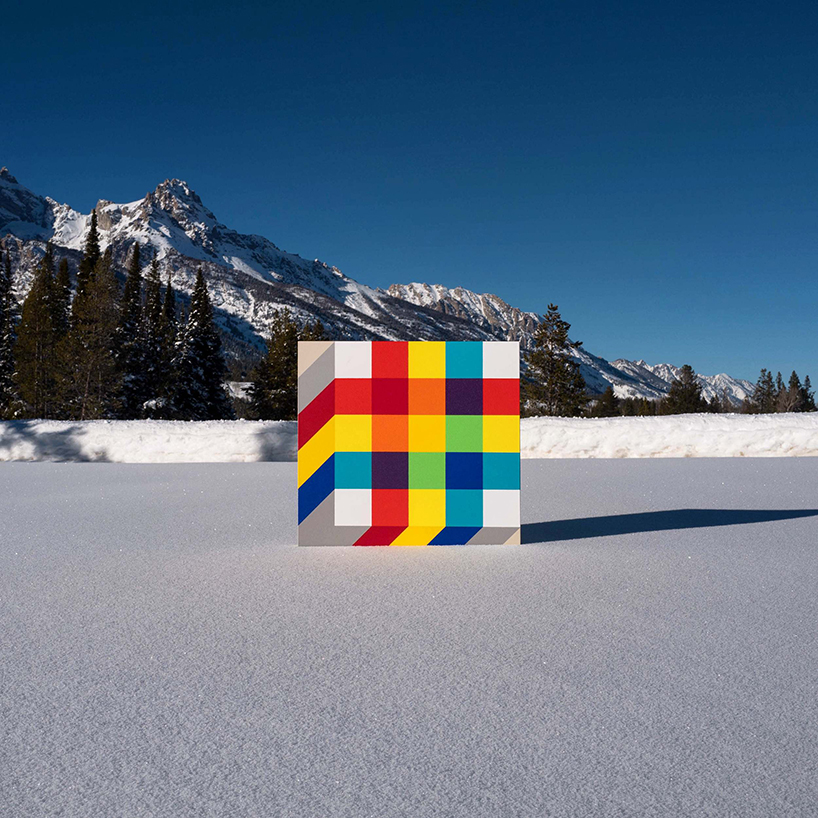 feb 18, 2016
physical or digital? andrew faris' landscape art will leave you guessing
physical or digital? andrew faris' landscape art will leave you guessing
(above) crisp, 2016, 36 x 36 in, acrylic on canvas
all images courtesy of andrew faris
at first glance, it's nearly impossible to tell if the colorful geometries sited in these natural landscapes are digitally inserted, or rather artfully painted on canvas squares. the answer to the optical illusion is the latter — american artist andrew faris uses acrylic paint on canvas to render minimalist, abstract artworks, then sets them within rural outdoor settings and photographs the outcome.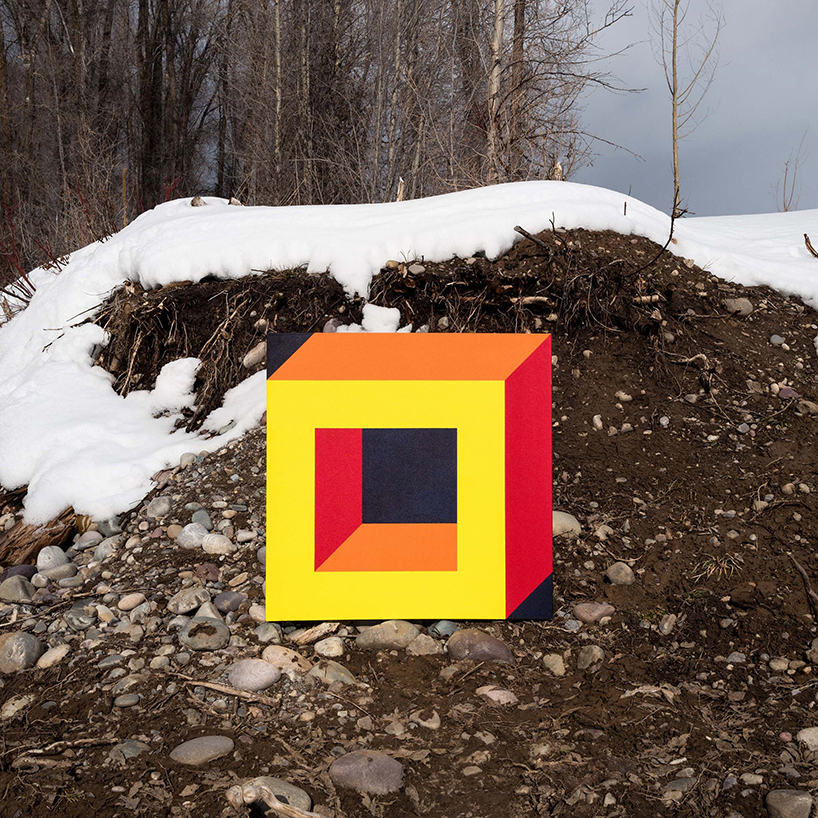 bop, 2016
36 x 36 in | acrylic on canvas
juxtaposed against cool panoramas surrounding his home in wyoming, faris' paintings seem like portals to a digital world. recalling the geometric abstraction of frank stella, the bold, colorful pieces sharply contrast their serene and snowy settings, tricking the eye into thinking they're virtually fabricated. while some pieces are carefully aligned to the landscape's horizon line — continuing the optical illusion — others are posited on rock faces and sited in shallow creeks. 
less is more, urges the artist. 'my thinking is this: in an increasingly complex and competitive society sternly ruled by technology and stainless robotic hands, there is impassioned need for artistic respite. simplicity, it has been said, is the essence of beauty. I couldn't agree more.'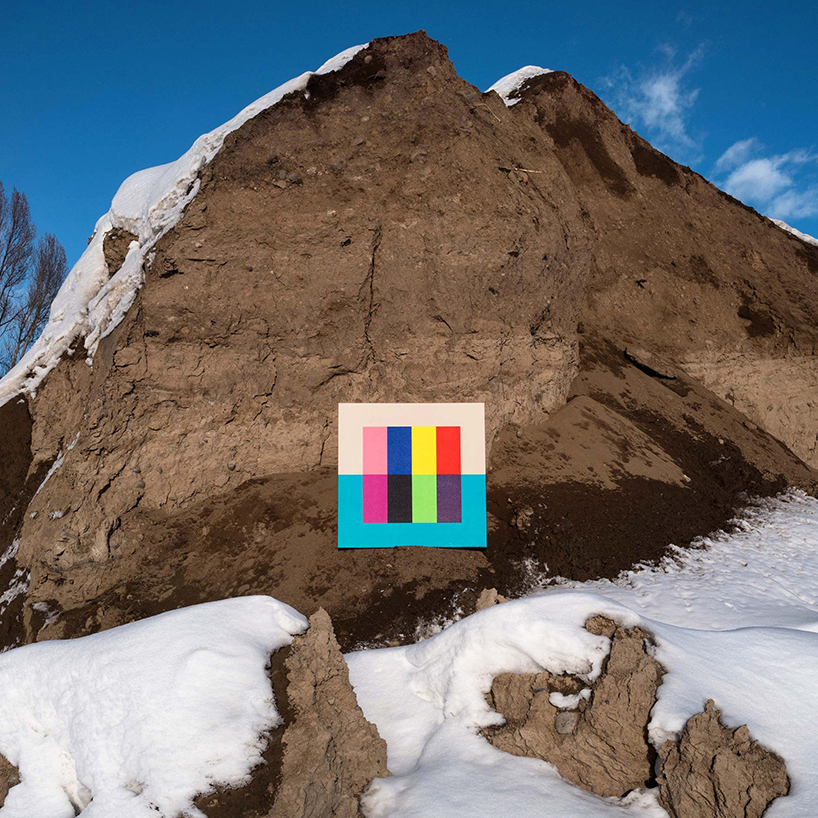 crux, 2016
36 x 36 in | acrylic on canvas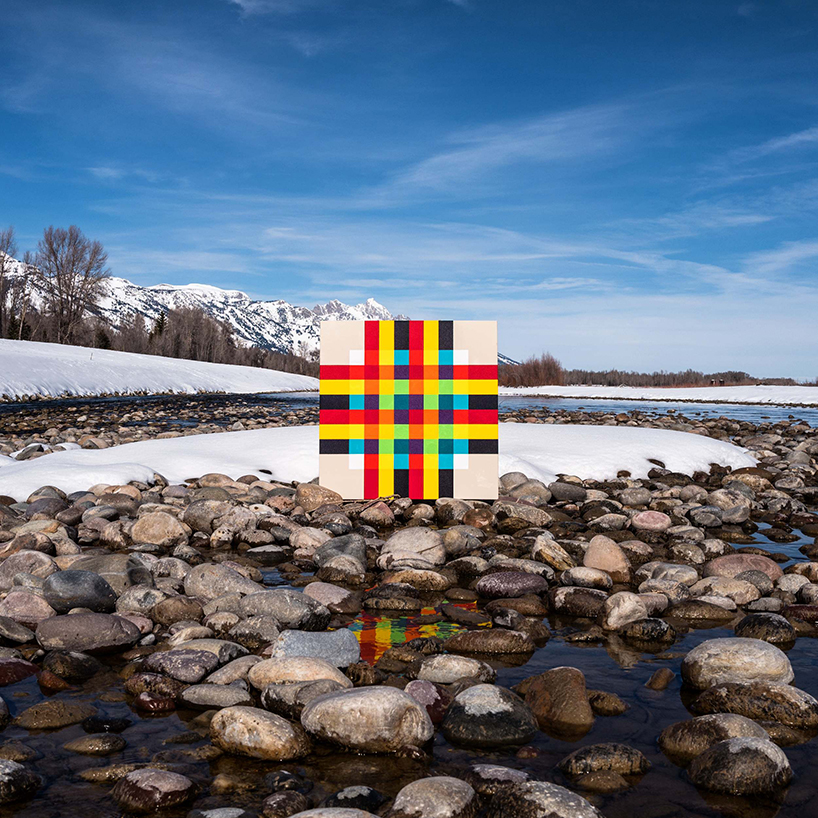 beam, 2016
36 x 36 in | acrylic on canvas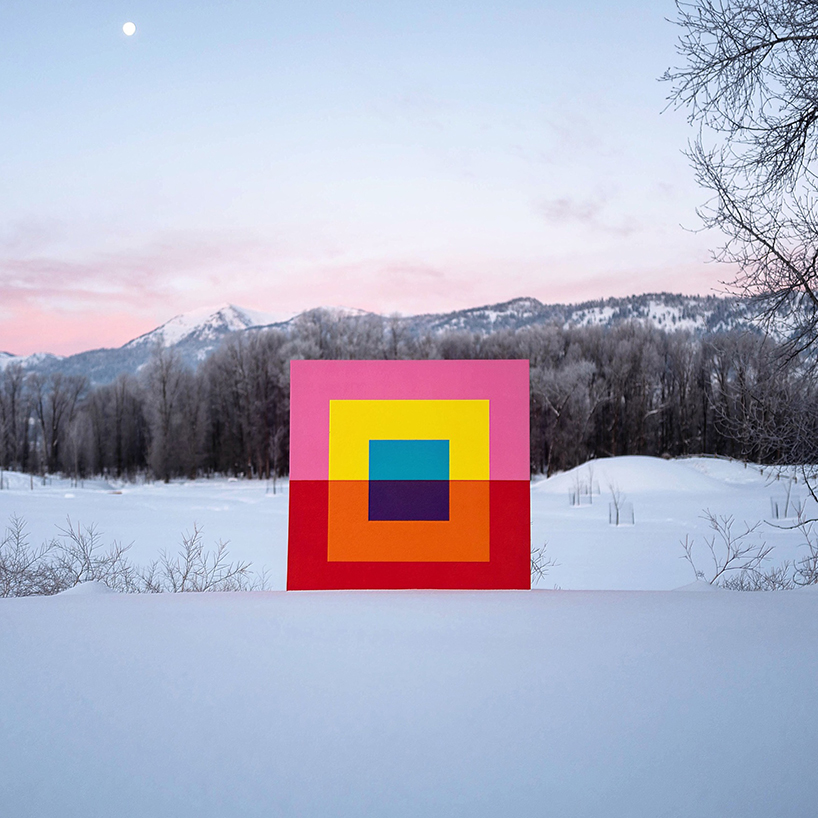 rebound, 2015
36 x 36 in | acrylic on canvas

sunk
30 x 40 in | acrylic on canvas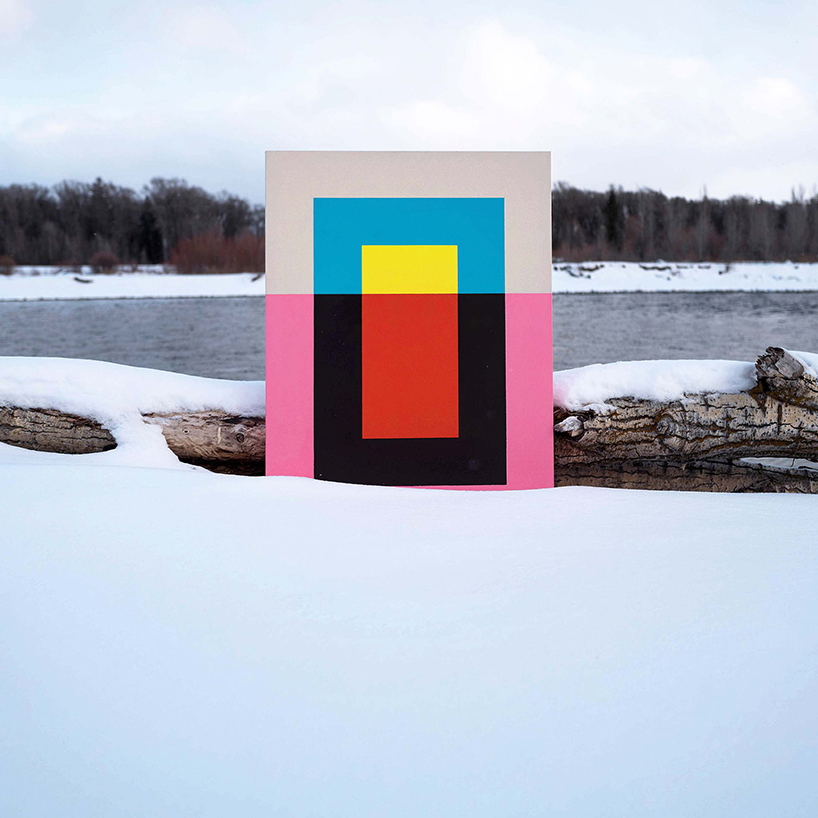 deep, 2015
30 x 40 in | acrylic on canvas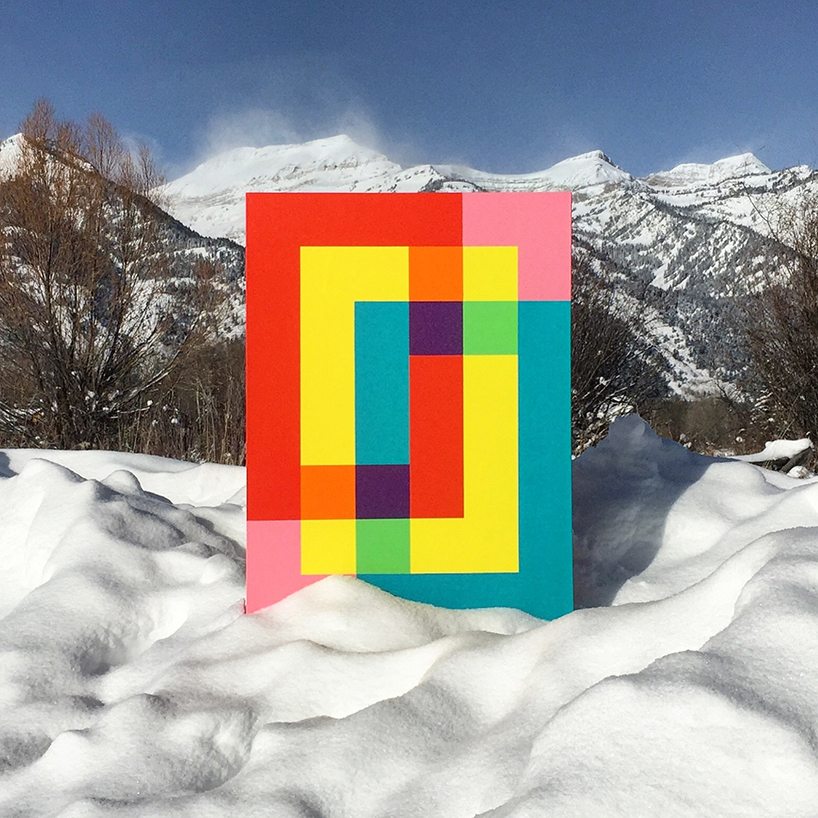 grapple, 2015
30 x 40 in | acrylic on canvas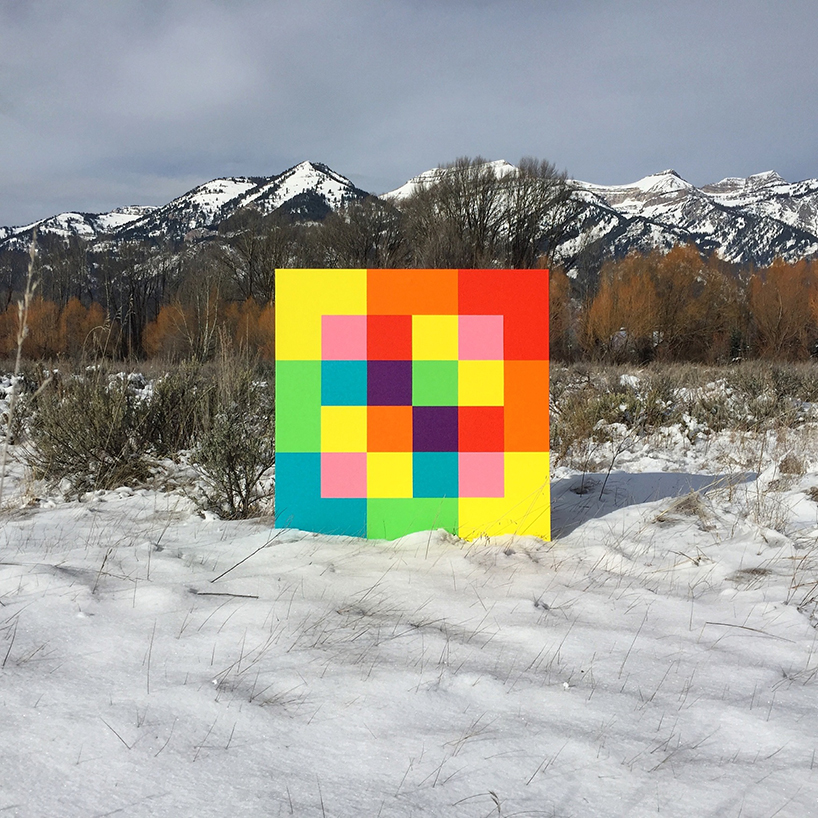 dapple, 2015
36 x 36 in | acrylic on canvas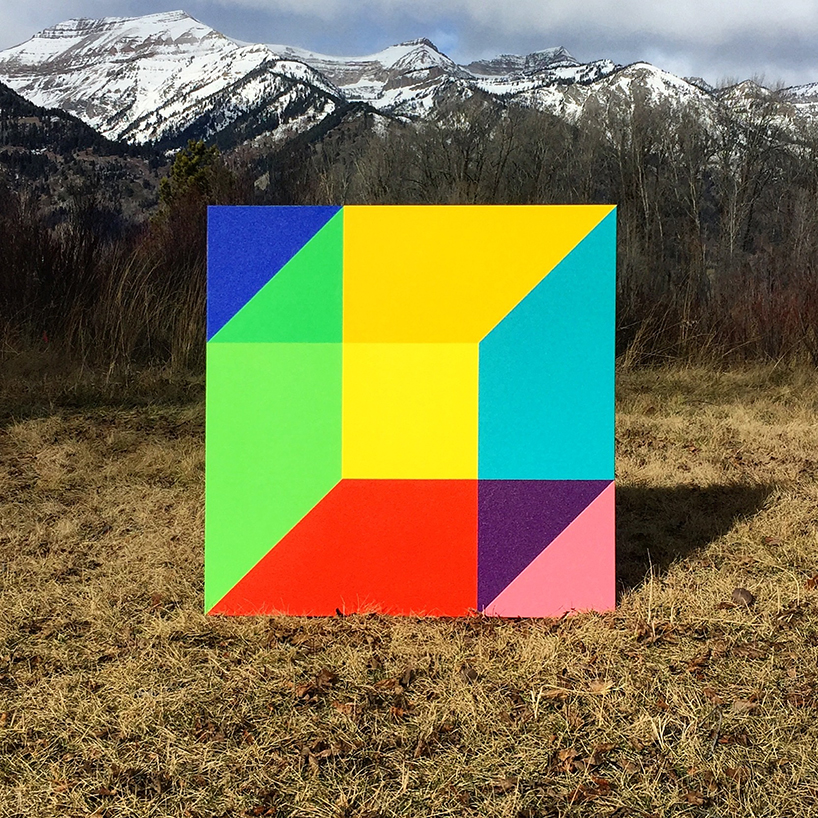 reflex, 2015
36 x 36 in | acrylic on canvas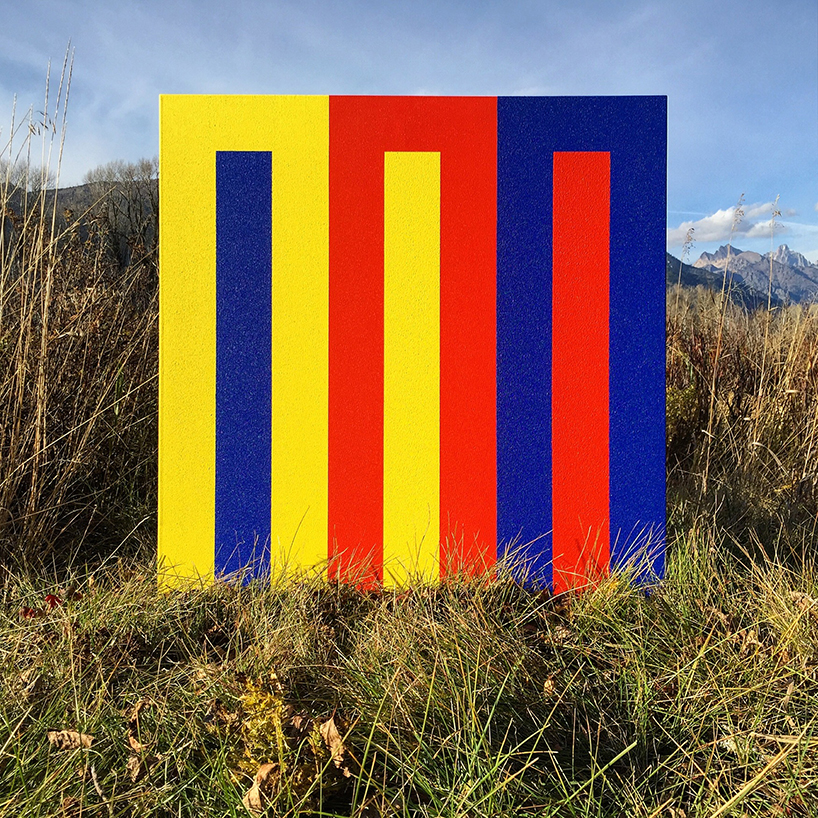 the world as percept / primary pieces no.6, 2015
36 x 36 in | acrylic on canvas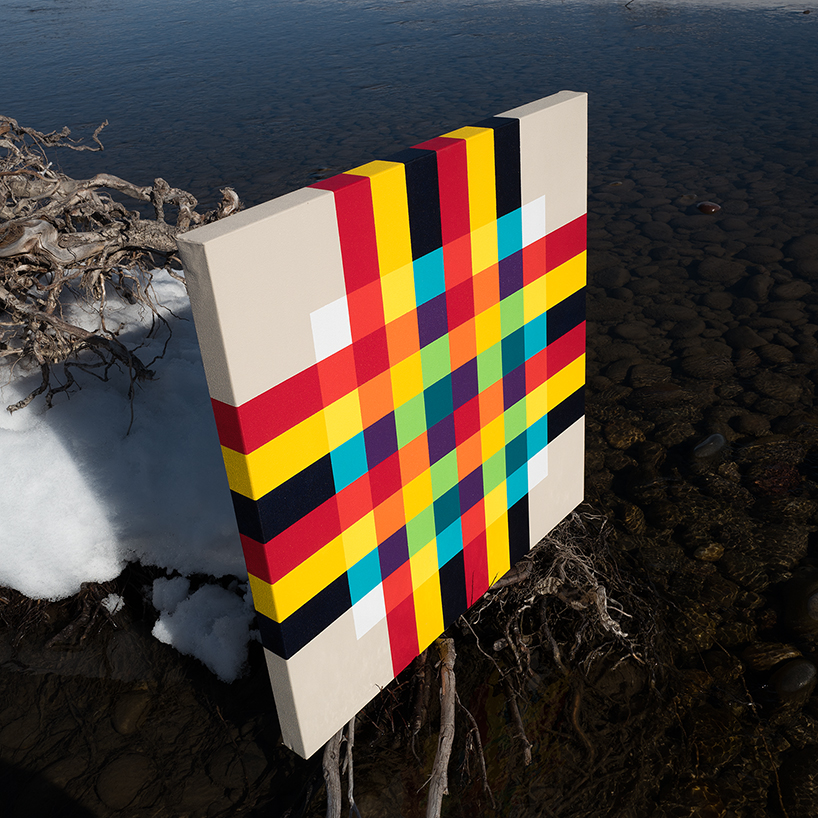 view of 'beam' in the landscape