anish kapoor's endlessly spinning whirlpool has descended on brooklyn. sited at pier 1 in brooklyn bridge park, the continuously spiraling funnel of water penetrates the earth in a powerful rush of ceaseless motion, drawing viewers in to its mystifying and mesmerizing abyss. presented by public art fund as part of its 40th anniversary season, and unveiled during NYCxDESIGN 2017, 'descension' turns an ordinary material like water into an extraordinarily behaving substance, disturbing the familiar notions of our world.

all photos by james ewing, public art fund, NY © anish kapoor, 2017
the presentation of 'descension' in brooklyn follows its first display as a smaller, interior work at india's kochi-muziris biennale, after which it travelled to galleria continua in san gimignano, and later to a solo exhibition at versailles. this latest commission by public art fund, curated by public art fund director nicholas baume, is the first time kapoor has presented 'descension' in north america.
spanning 26 feet in diameter, the liquid mass converges in a central vortex, as if rushing water is being sucked into the ground at brooklyn bridge park. 'descension' stimulates the imagination and suggests a fictional dimension which can't be seen, but can be observed and experienced from a curious, yet careful distance. 
'anish kapoor reminds us of the contingency of appearances: our senses inevitably deceive us. with descension, he creates an active object that resonates with changes in our understanding and experience of the world,' described nicholas baume. 'in this way, kapoor is interested in what we don't know rather than in what we do, understanding that the limit of perception is also the threshold of human imagination.'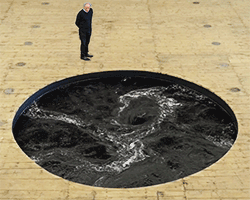 feb 17, 2017
feb 17, 2017
dec 08, 2016
dec 08, 2016
apr 28, 2016
apr 28, 2016
jun 02, 2017
jun 02, 2017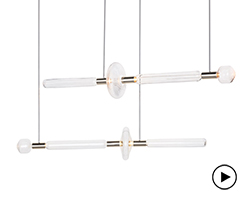 jun 01, 2017
jun 01, 2017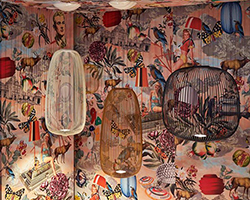 may 30, 2017
may 30, 2017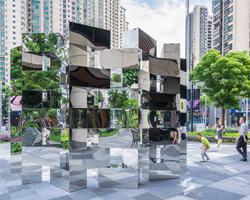 jul 24, 2017
jul 24, 2017
jul 20, 2017
jul 20, 2017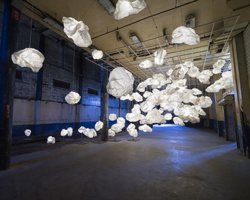 jul 17, 2017
jul 17, 2017