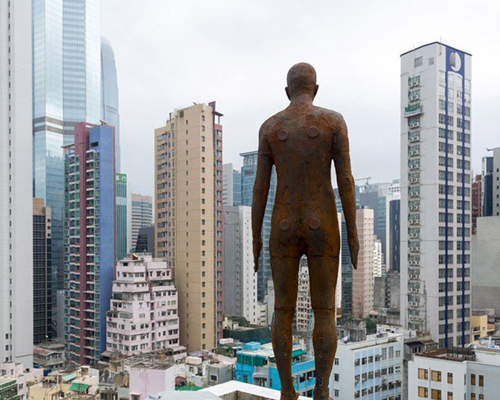 dec 07, 2015
antony gormley's controversial event horizon installation in hong kong

antony gormley's controversial event horizon installation in hong kong
photos by designboom and oak taylor-smith

thirty-one sculptures of naked, life-size, anatomically correct sculptures, made by antony gormley from casts of his own body, look out across hong kong's central and western districts. they form a part of the UK artist's acclaimed touring project entitled 'event horizon'. four cast-iron sculptures are installed at street level, while 27, made of fiberglass, are placed on rooftops. each bear subtle variations and are placed within eyesight of one another. one of the most prominent figures is perched atop the 185 metre-tall standard chartered bank building, a skyscraper in central hong kong's financial district.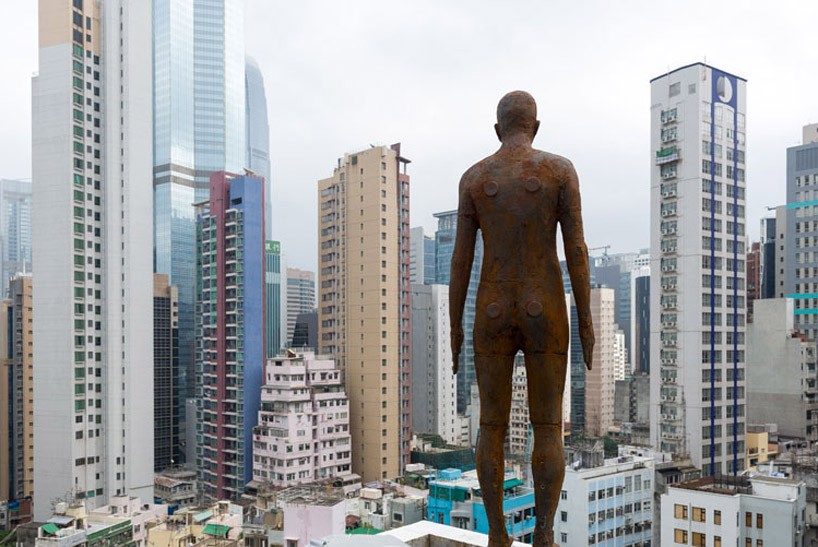 antony gormley's event horizon is the largest public art project ever installed in hong kong
'this project is an invitation to look up (…), the principle dynamic of the work is the relationship between imagination and the horizon, involving the citizen in a game of seeking and perhaps finding. it is great to see an individual or groups of people pointing at the horizon. my idea is that this is a form of acupuncture. these tiny needles going in and around the collective body of the city – in order to release an energy that wouldn't otherwise arise. beyond those figures that you can actually see, how many more are out of sight? where is the meeting place of earth and sky? through the catalyst of this installation I want the city of hong kong to become a place of reverie that invites reflection on human nature and our place in the wider scheme of things.' says gormley.
'the sculptures are indexical copies of my body; they indicate a particular time of a particular body: a subjective place that could be anybody's but indicates a human space within space at large. the title originates from cosmological physics and refers to the boundary of the observable universe. because the universe is expanding, there are objects that will never be visible, as their light will never reach us.'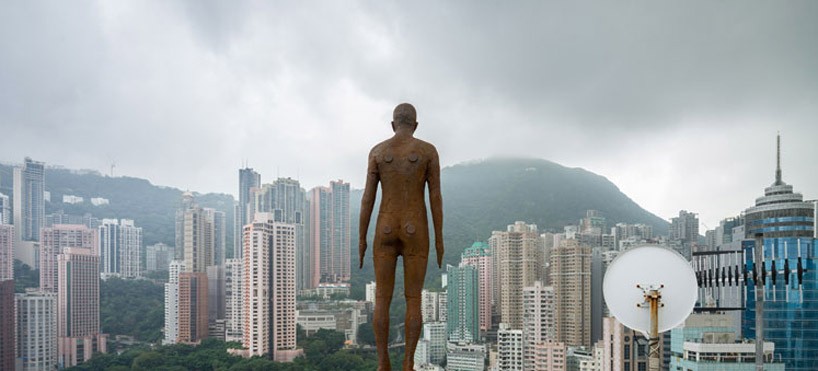 thirty-one sculptures of naked, life-size, anatomically correct sculptures look out across hong kong
since the sculptures were installed on november 19th, hong kong police have received a lot of reports from worried people who misunderstand them as suicide attempts. in fact, 'event horizon' was first scheduled to appear in hong kong in 2014, but was cancelled after an investment banker at JPMorgan jumped to his death from the roof of the US bank's headquarters. the property was owned by hong kong land, the original sponsor of the event.
each year, about 500 people in hong kong kill themselves by jumping off buildings, accounting for 40 to 50 per cent of all suicides locally. for his part, gormley is unconcerned. 'anyone with half the wit would tell the difference between an iron man evidently not moving and a living body. (…) it is simply an object in space that hopefully confronts you with your own being. you ask it: what the hell is this thing doing here? and it returns the question to you: what are you doing here?'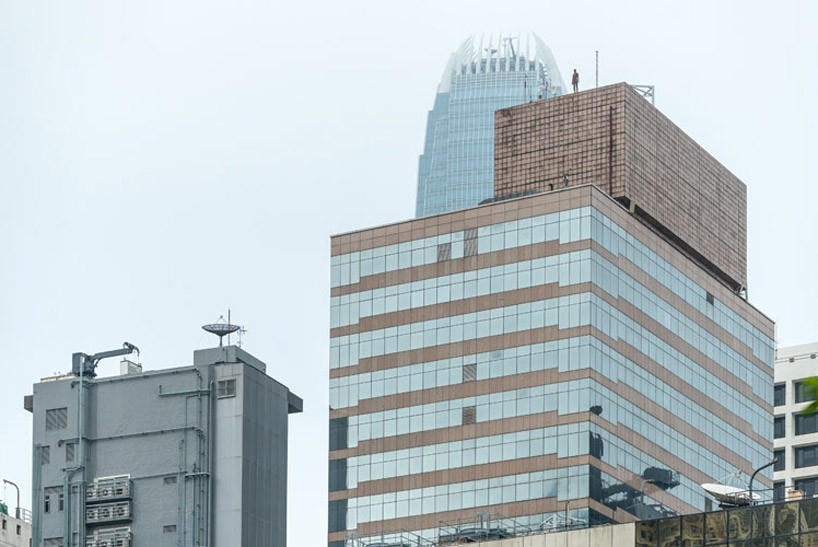 high above, on hong kong roof tops, the sculptures have been mistaken by locals as suicide attempts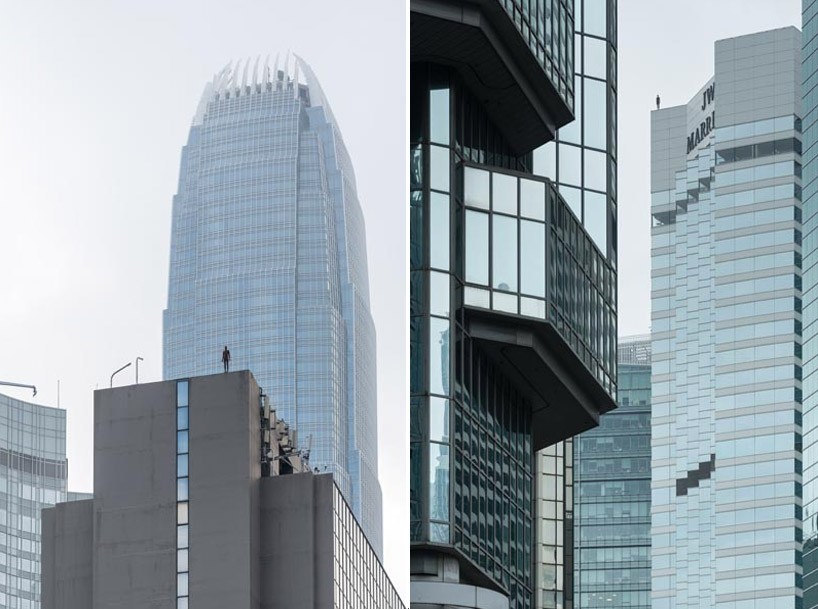 some are placed standing at the edges of tall towers, as if a human is contemplating jumping off the building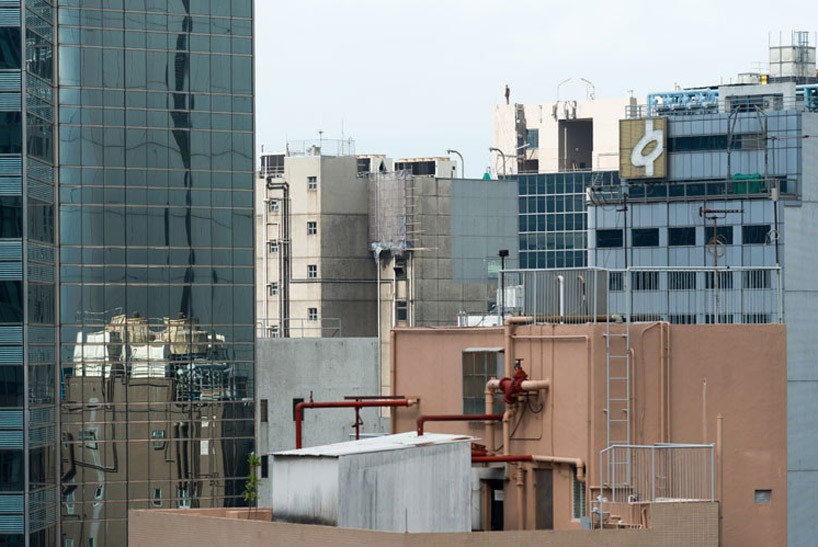 the slight silhouettes look real from a distance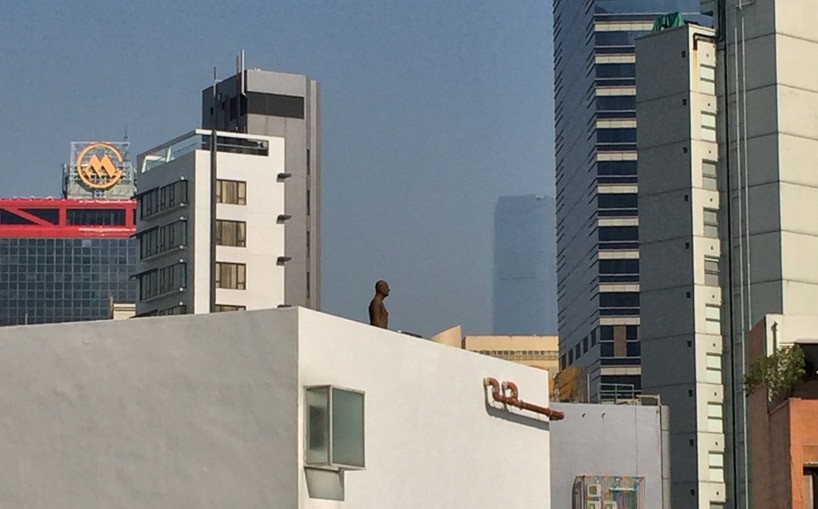 the sculptures are cast from the artist's own body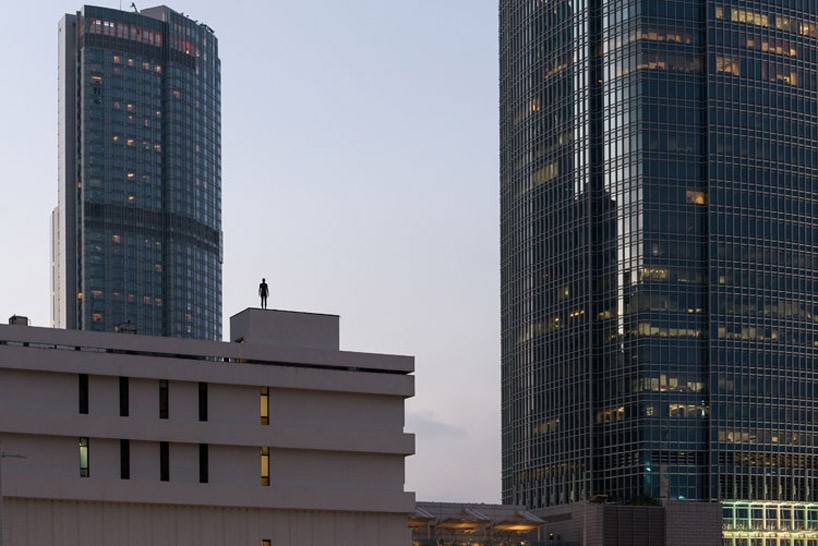 since the sculptures were installed, police have received a lot of reports from worried people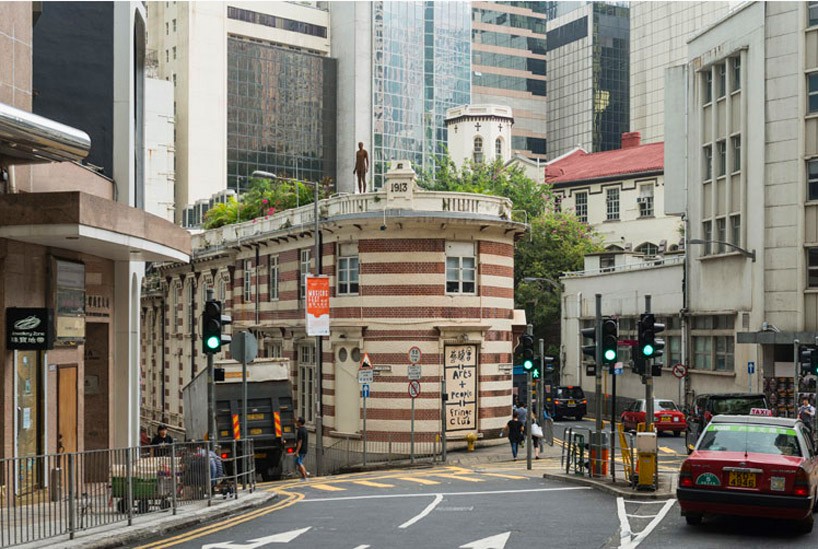 some of the sculptures are placed sculpture to street level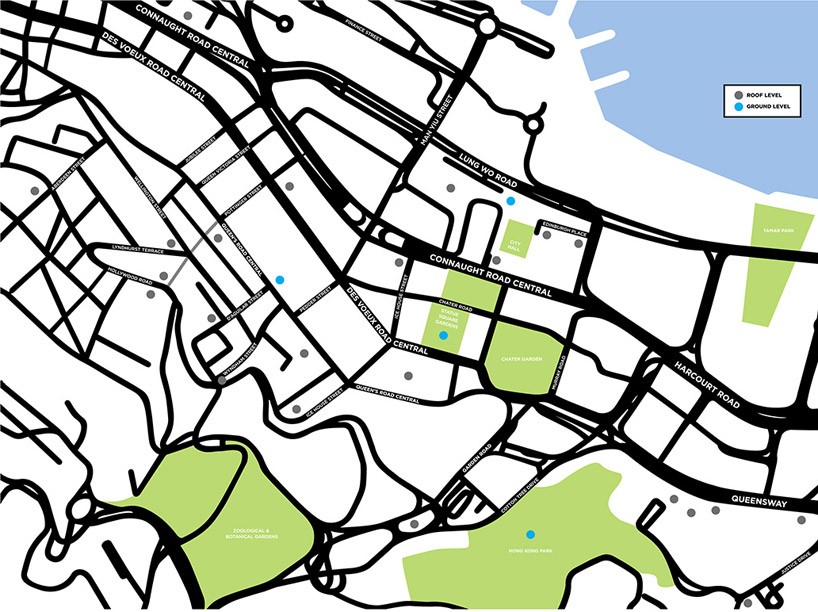 map indicating 'event horizon' locations in hong kong
the event horizon installations, presented in hong kong by the british council, will remain in place until may 18th, 2016.
event horizon has so far been seen in london (2007), rotterdam (2008), NY (2010), são paulo (2012) and rio de janeiro (2012). the work was originally conceived in the year when for the first time over half of the planet's human population were recorded as living in cities.
feb 06, 2020
feb 06, 2020
may 09, 2019
may 09, 2019
jan 27, 2019
jan 27, 2019
oct 04, 2016
oct 04, 2016
sep 29, 2016
sep 29, 2016
may 19, 2016
may 19, 2016
a diverse digital database that acts as a valuable guide in gaining insight and information about a product directly from the manufacturer, and serves as a rich reference point in developing a project or scheme.