from september 21st to december 3rd 2017, fondazione bisazza celebrates one of the most internationally acclaimed photographers and contemporary artists — nobuyoshi araki. the solo exhibit – ARAKI – curated by filippo maggia, spotlights the japanese master photographer's work and life, showing his female nudes, sensual floral compositions, urban still lifes and tokyo skyscapes. seventy photographs motivate visitors to reflect on the themes of love, femininity, and death.

tokyo 21 02 2009, image courtesy of fondazione bisazza
the exhibition at fondazione bisazza highlights works from several of araki's renowned photographic series — including sentimental journey, painting flowers, suicide in tokyo, hana kinbaku, erotos, bondages, and 67 shooting back. kinbaku, the ancient japanese art of bondage, is one of the artist's most provocative and recurring themes. nude women bound in ropes, evoking a simultaneous sense of pleasure and pain, seek to transport viewers through an intense emotional experience. araki's translation of kinbaku into photography can also be observed in an advertising campaign for bisazza in 2009. thirteen previously unpublished prints demonstrate the artist's penchant for blending art, tradition, and the mysterious allure of japanese culture.

tokyo 21 02 2009, image courtesy of fondazione bisazza
'in araki's female portraits, the capture of this fleeing moment is an intuitive process between the photographer and his subject: when photographing a person, a small movement of the lips, or a sudden reddening of the skin, is enough for the photographer to react, thus influencing the model who responds instinctively,' writes curator filippo maggia. 'in that precise moment, you have to shoot.'

tokyo 21 02 2009, image courtesy of fondazione bisazza
the exhibition also includes araki's most recent works from the 'love on the left eye' collection. these photographs are all deliberately obscured on the right side of the image, a reflection of araki's loss of vision in the right eye. complementing the show are two films: one offering a behind-the-scenes look at araki's creative process and involvement in the bisazza campaign; the other featuring an interview with the japanese photographer. overall, the exhibition presents a curated retrospective of key experiences of araki's life over the years, highlighting his poetic exploration of 'beauty that resides in the infinitely small space between life and death'.

67 shooting back, 2007 © nobuyoshi araki courtesy of taka ishii gallery, tokyo

serie flowers © nobuyoshi araki courtesy of fondazione cassa di risparmio di modena

serie flowers © nobuyoshi araki courtesy of fondazione cassa di risparmio di modena

serie flowers © nobuyoshi araki courtesy of fondazione cassa di risparmio di modena
Save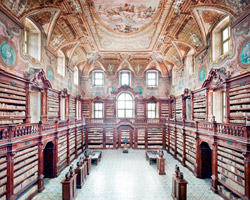 may 09, 2014
may 09, 2014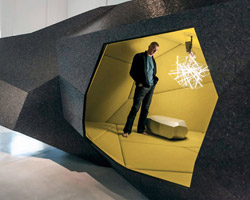 nov 20, 2012
nov 20, 2012
jun 08, 2012
jun 08, 2012