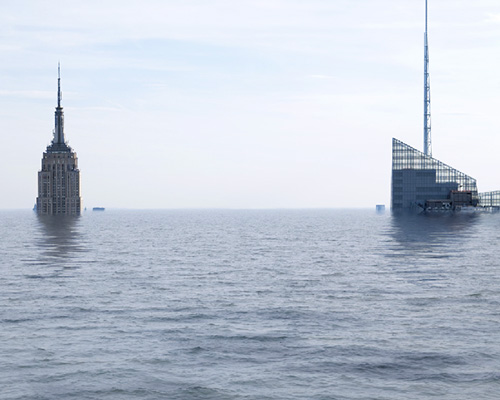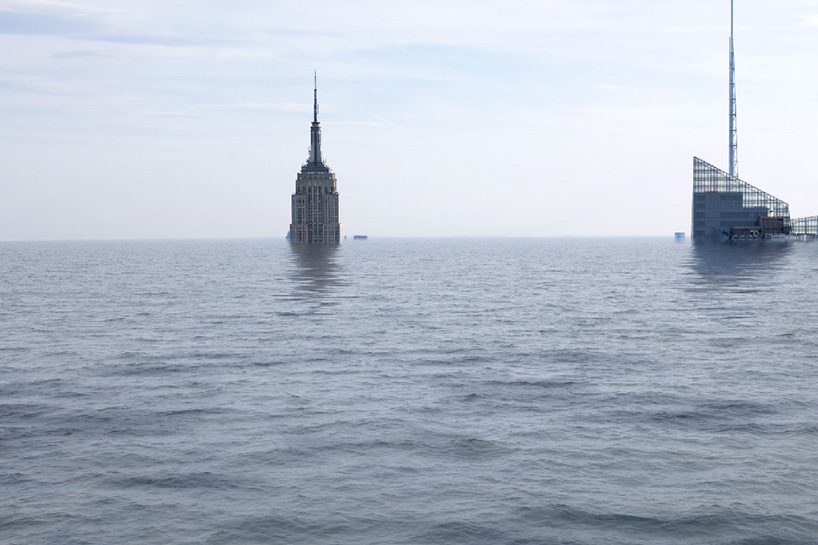 jan 23, 2015
architecture under water: francois ronsiaux imagines man's habitat post ice thaw
architecture underwater: francois ronsiaux imagines man's habitat post ice thaw
all images courtesy of francois ronsiaux
francois ronsiaux considers his project 'united land' as a global photography and visual arts undertaking, one which explores the notion of man's mental state when confronted with the possible disappearance of his built surroundings. since 2011, the french artist has worked on the collection of images and the specific scenario of actions, events and circumstances they consider.
'througout the 21st century, man, with his never-ending drive to control his living environment, finds himself facing the pos­sibility of a temporary existence as well as the potentiality that life on earth could end progressively or even abruptly. we are living this era with a conscious or subconscious long-term insecurity, making it difficult to project into the future. the result is an acceleration of our lifestyles as well as a palliative desire for constructing urgent and short-term projects. our post-modern society has been defined by the shattering and disintegration of progress as a fundamental value accepted as a general and federating idea – and is now being forced into an awareness of the serious problems caused by socio-economic and environmental deregulation.'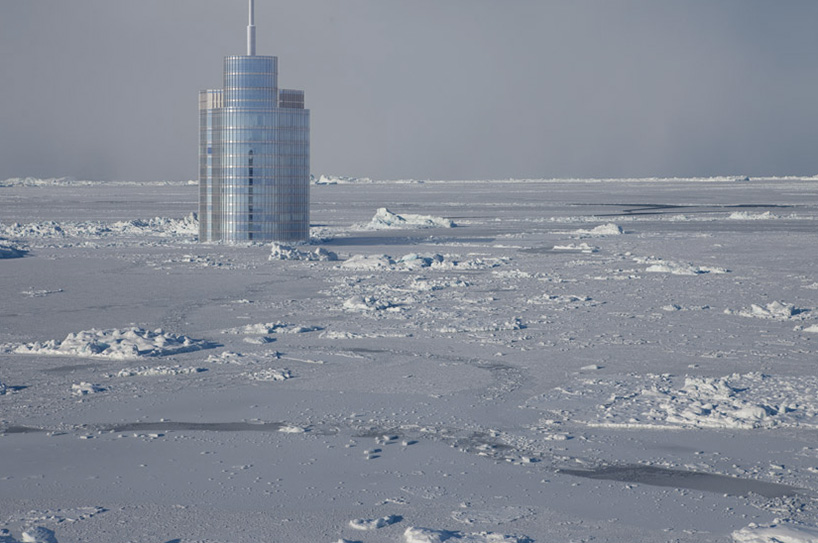 architectural landmarks are visualized half-submerged in an icy terrain
the realization of the fragility of the physical world is represented through a series of photographic montages set both under the surface of the sea and just above the ocean's horizon line. ronsiaux's hypothetical ice thaw has dramatically risen levels of the ocean, leaving some of the most renowned architectural landmarks somewhat intact, yet submerged in icy, deep-sea expanses. these 'utopic underwater landscapes that are definitively unaffected by outside influences other than marine life' are dramatic and eerie.
the different scenes sourced from locations all over the world are almost identifiable by their structural characteristics, but lost completely in a fictional, underwater city. part of the project imagines a 'pole reversal' scenario, where a massive movement of ocean currents and the loss of ice cap stability would cause water to rise, fast and steadily. this set of images is defined by their reveal of the mere crowns of skyscrapers and towers, seemingly just before they are engulfed by the uncontrollable and unpredictable sea. ronsiaux presents 'untitled land' at galerie olivier waltman, paris from now until february 22, 2015.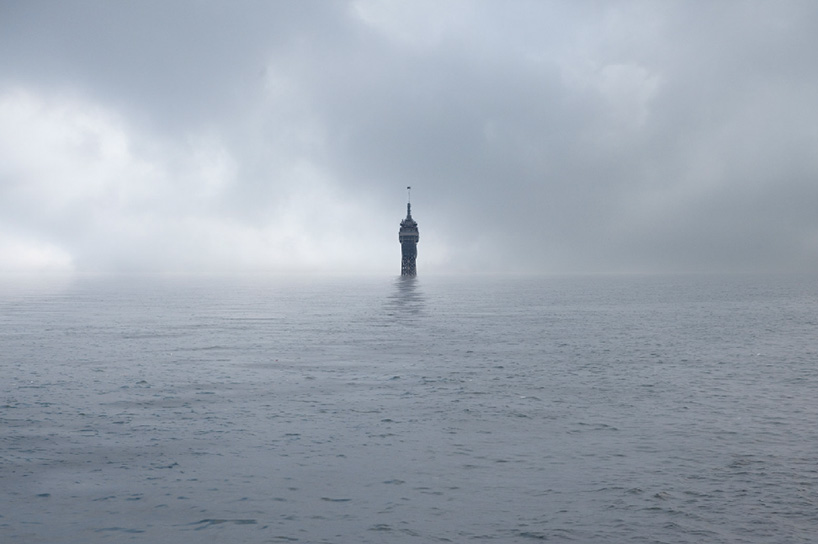 what seems to be the eiffel tower barely peeks over the water's edge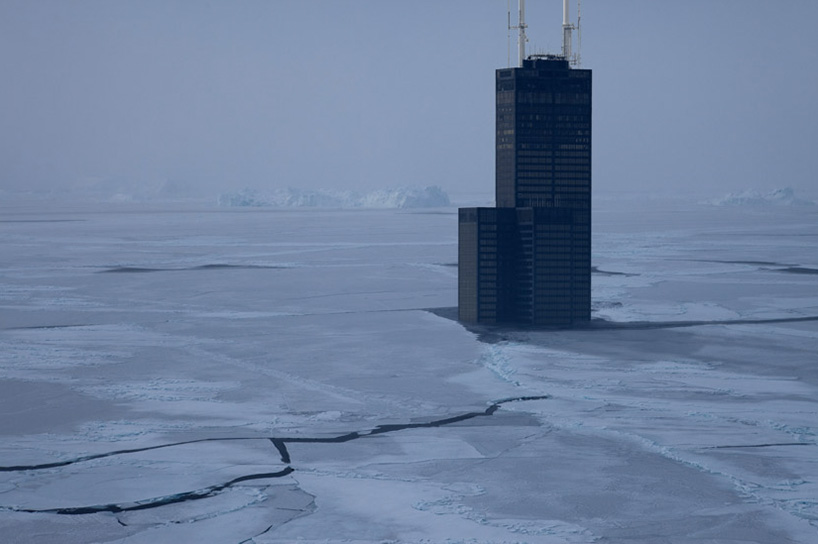 the series is envisioned as an effect of pole reversal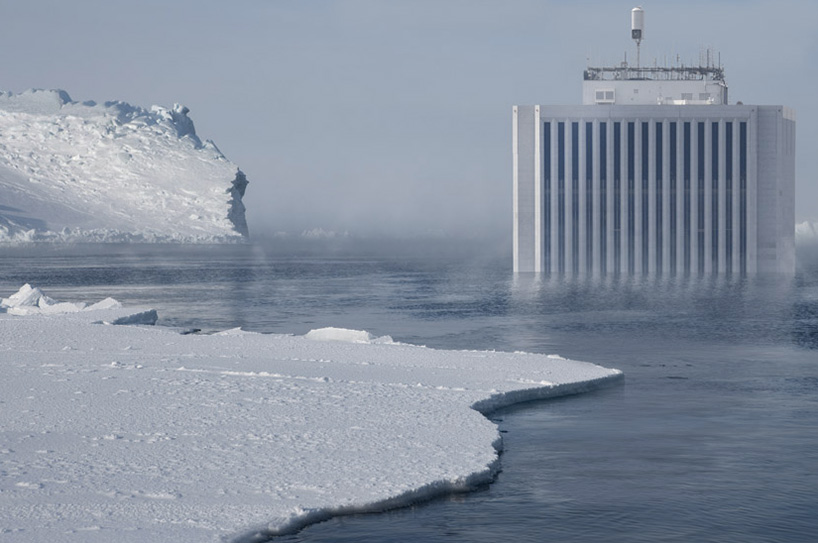 'united land' depicts famed architectural landmarks under the sea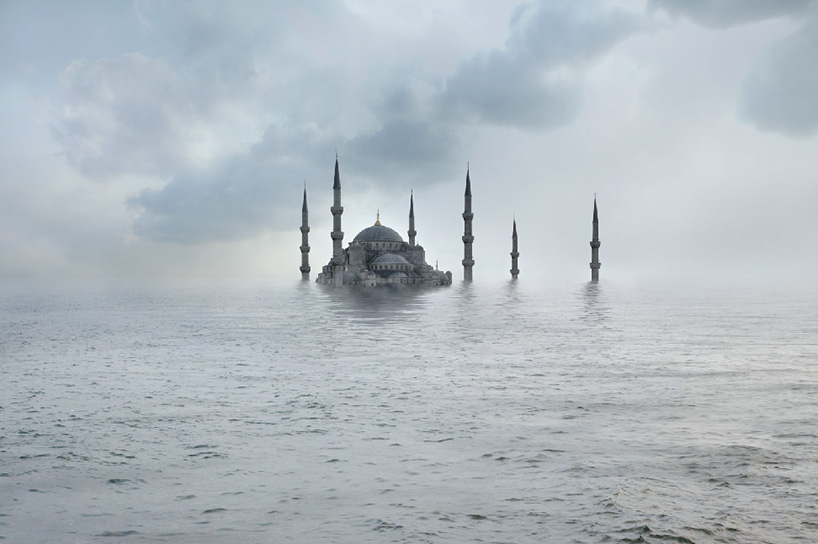 the ocean engulfs an architectural landmark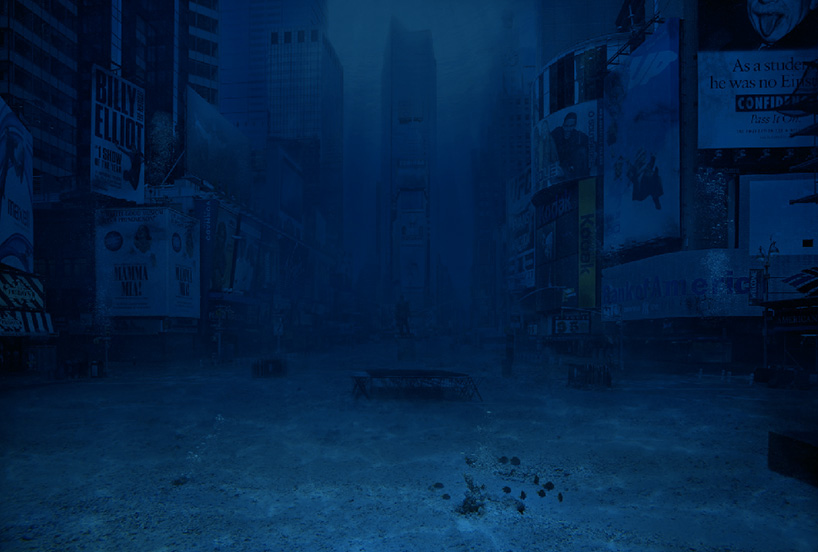 times square, imagined as an eerie underwater city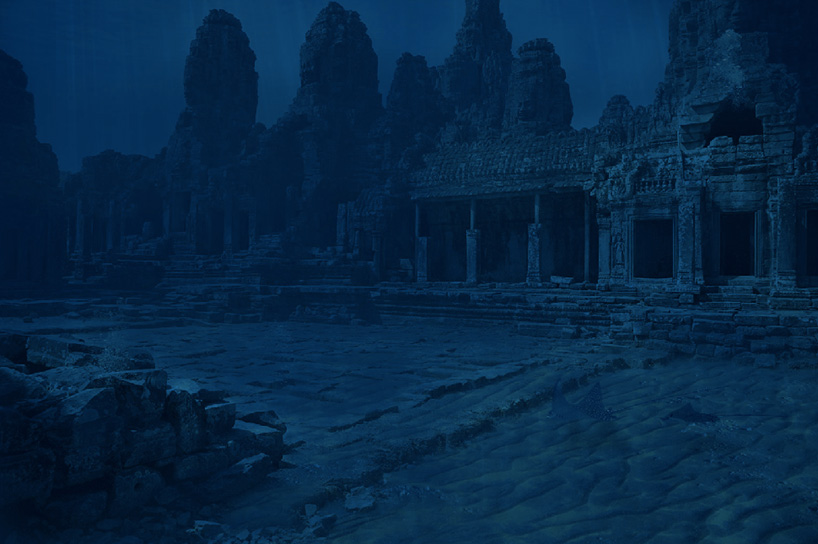 world landmarks are barely recognizable through the devastation they've faced under water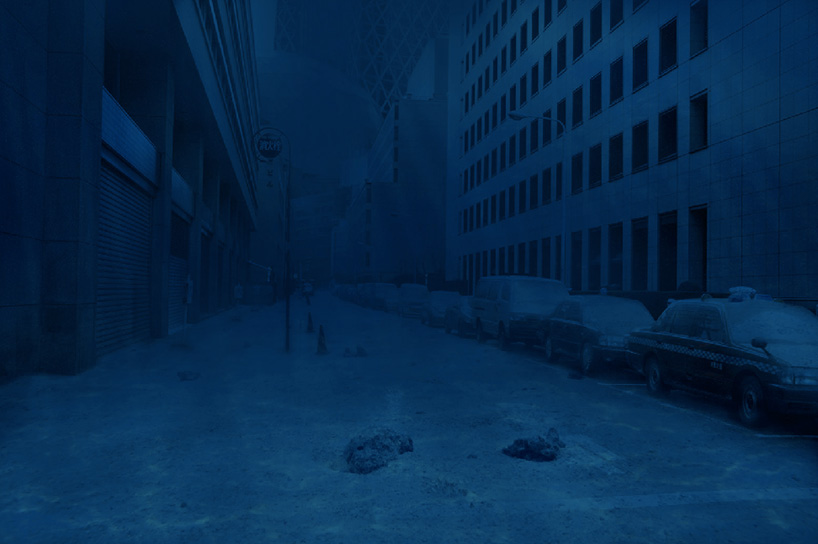 a city block is left for marine life to overtake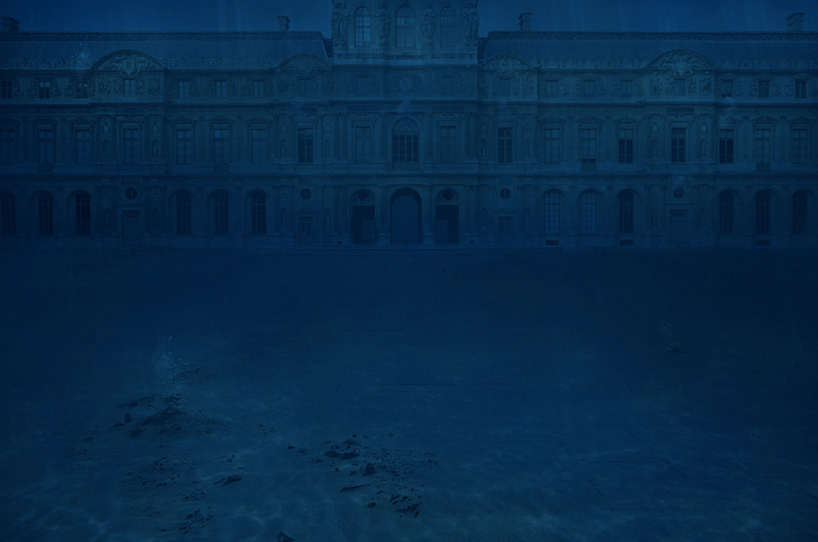 structures are strangely positioned at the bottom of the ocean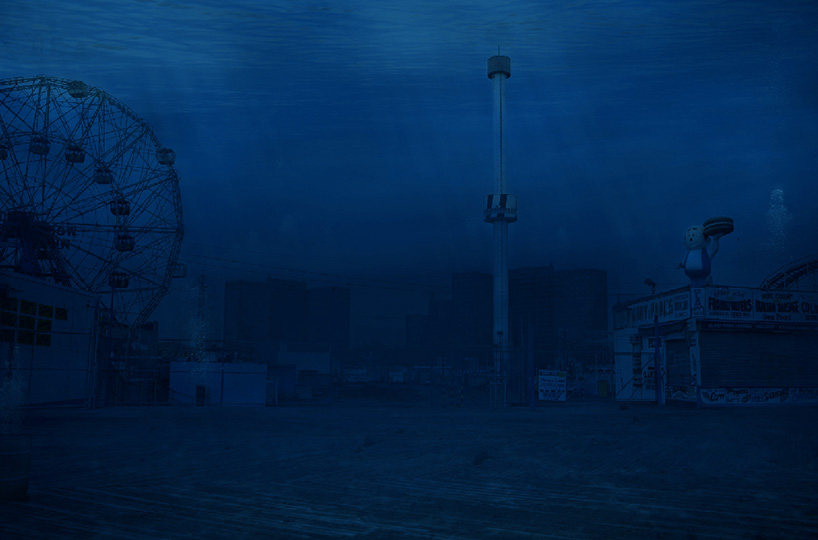 a city's carnival, underwater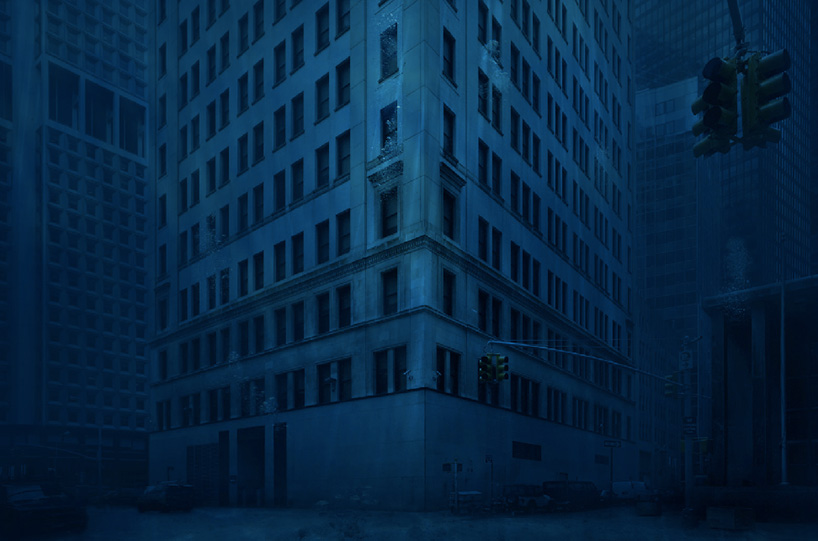 the series revolves around the concept that life on earth could end progressively or even abruptly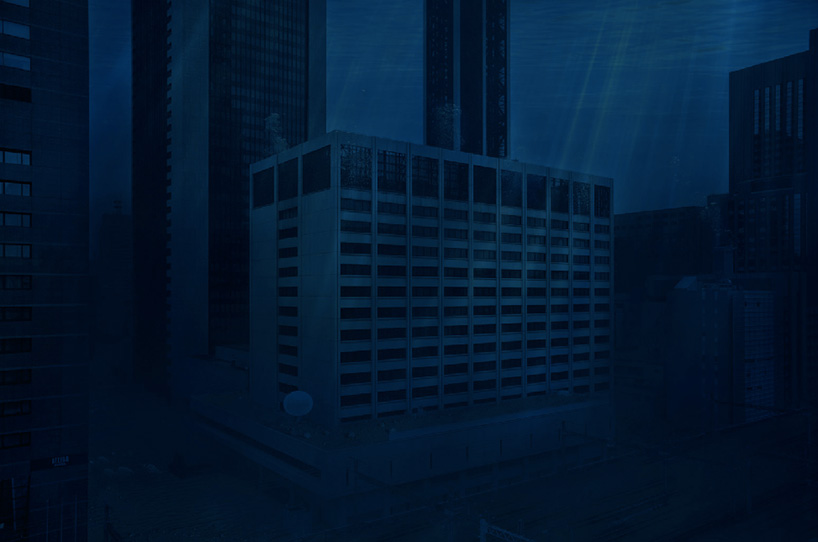 water engulfs a city building block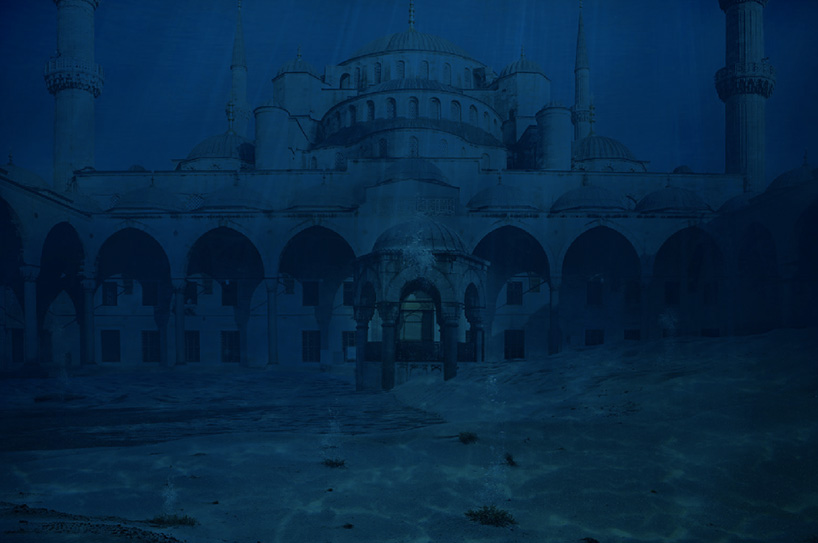 these utopic underwater landscapes are definitively unaffected by outside influence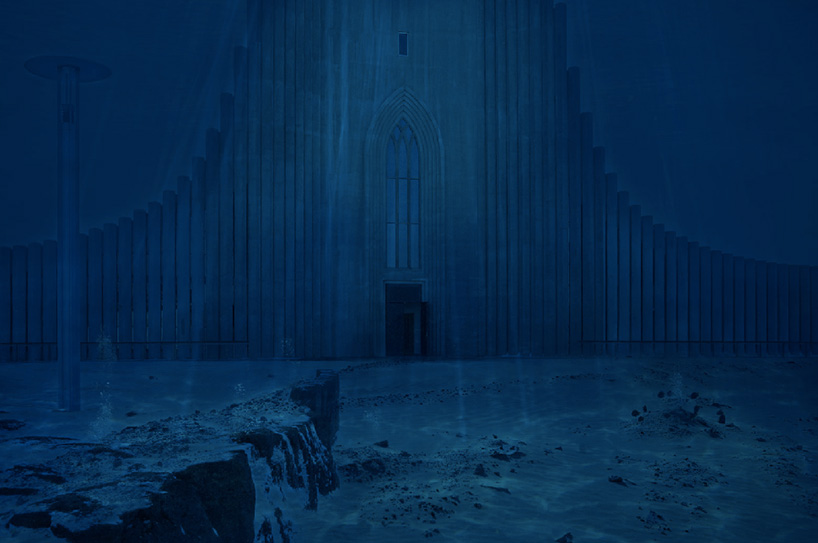 in the series, water becomes a vector replacing man's habitat
a diverse digital database that acts as a valuable guide in gaining insight and information about a product directly from the manufacturer, and serves as a rich reference point in developing a project or scheme.