may 17, 2016
creatives share artistic interpretations of instagram's new logo
creatives share artistic interpretations of instagram's new logo 
(above) image by @tanaka_tatsuya
last week, instagram revealed an updated icon and app design with a simplified camera graphic set on a gradient rainbow backdrop. the vibrant new look seeks to reflect the diverse nature of its ever-expanding content, and marks the first identity overhaul since instagram's inception in 2010.
in response, creatives from across the globe are sharing their own artistic interpretations of the new symbol using the hashtag #myinstagramlogo. designers, illustrators, painters, paper artists and bakers have been adding their creative sensibility to the growing number of submissions. diverse mediums such as flowers, fabric, beads and dough have been adopted in their design and realization, forming abstract yet illustrative compositions that echo the simplified brand update. see a selection of results below, and more at #myinstagramlogo. 
for the latest and best in architecture, design, art, and technology, follow designboom on instagram here.

image by @5ftinf

image by @tashalakoz

image by @joselourenco

image by @esposin in collaboration with @cukingcocinadereyes

image by @el.garrobo

image by @deliciousmartha

image by @mimivelarde

image by @mydailypantone

image by @runnerkimhall

image by @greenbird_ru

image by @spinstamatic

image by @jarrett.hendrix
jul 07, 2017
jul 07, 2017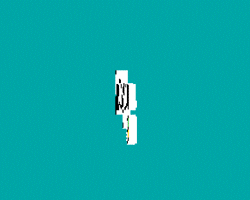 aug 01, 2016
aug 01, 2016
may 11, 2016
may 11, 2016
logos
(186 articles)
sep 22, 2016
sep 22, 2016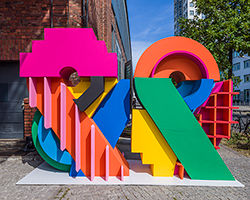 sep 10, 2016
sep 10, 2016
may 20, 2016
may 20, 2016