AUJIK warps urban landscapes and architectural bodies into living organisms
in artist AUJIK's most recent video production titled 'spatial bodies', urban landscapes and architectural bodies morph into autonomous living and self replicating organisms. domesticated and cultivated only by its own nature, this vast concrete vegetation oscillates between order and chaos.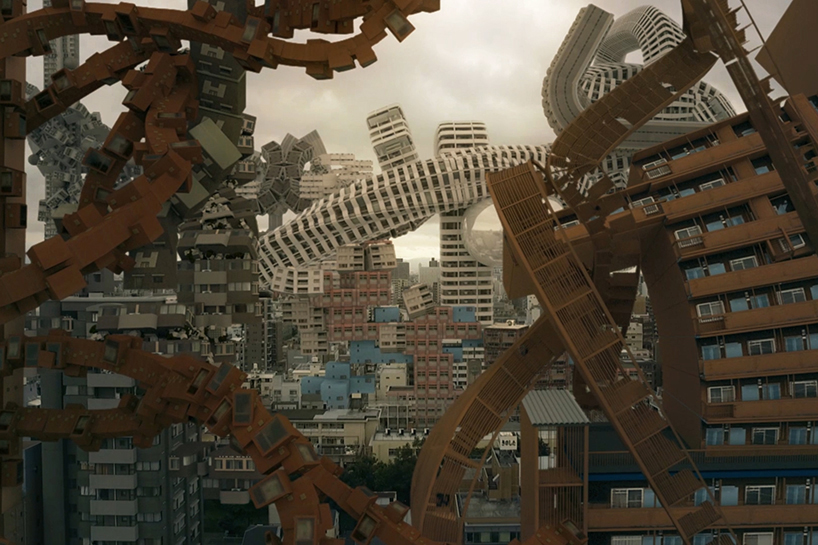 urban landscapes and architectural bodies morph into self replicating organisms
AUJIK's vision for 'spatial bodies' has been cultivated over the past eight years, and is drawn from the artist's personal relationship to the panoramas of tokyo and osaka. through a combination of aerial drone footage, digital manipulation in autodesk 3D studio, and google maps, dense urban landscapes and architectural objects contort and distort into autonomously moving creatures. the blend of remixed drone imagery and digital rendering forms an eerie and surreal sequence of scenes, where buildings wiggle, warp and wind through the cityscape as if living, breathing beings.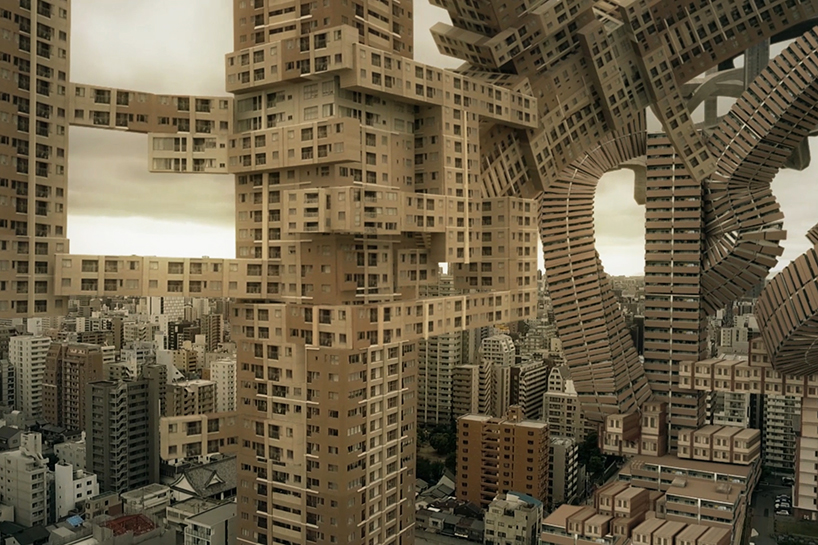 the vast concrete vegetation oscillates between order and chaos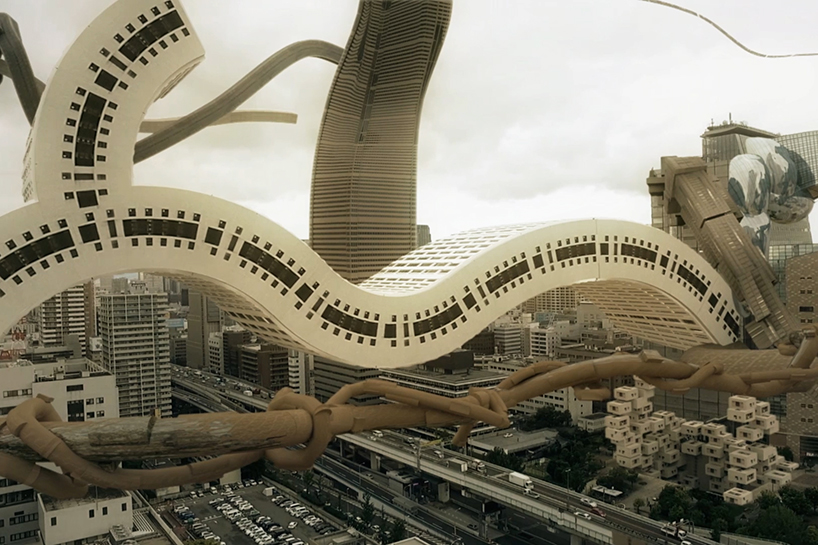 the video comprises a blend of aerial drone footage, autodesk 3D studio, and google maps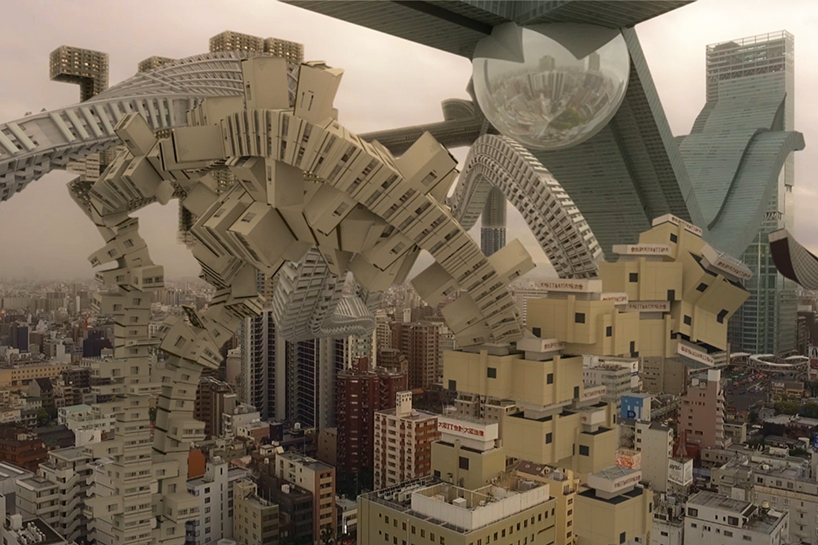 architectural objects contort and distort into autonomously moving creatures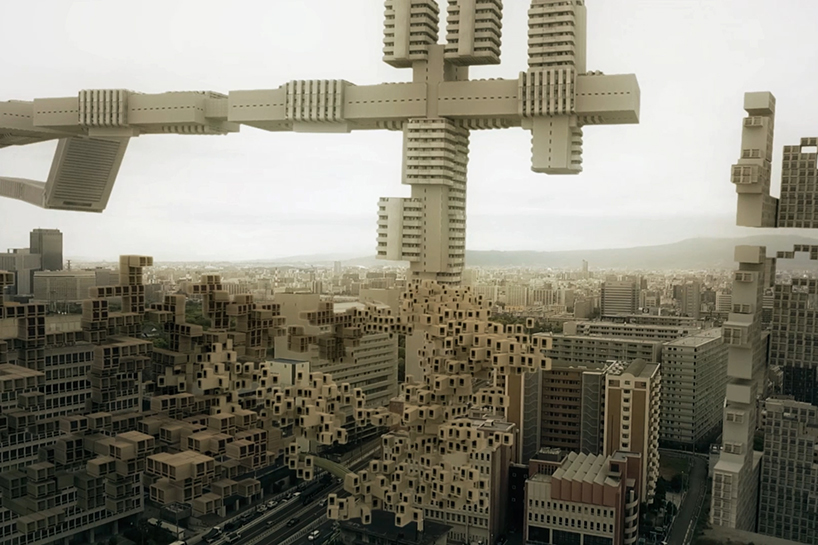 buildings wiggle, warp and wind through the cityscape as if living, breathing beings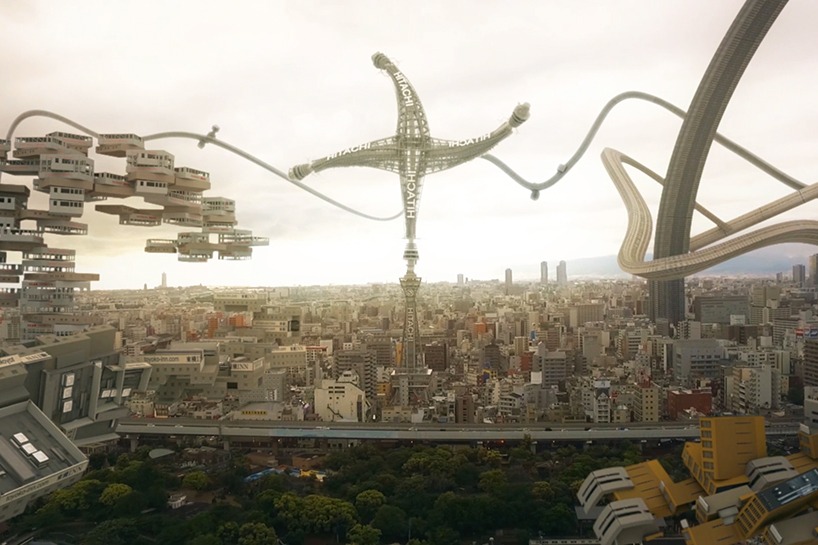 'spatial bodies' features an eerie and surreal sequence of scenes
AUJIK
(2 articles)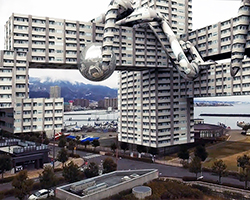 feb 12, 2016
feb 12, 2016