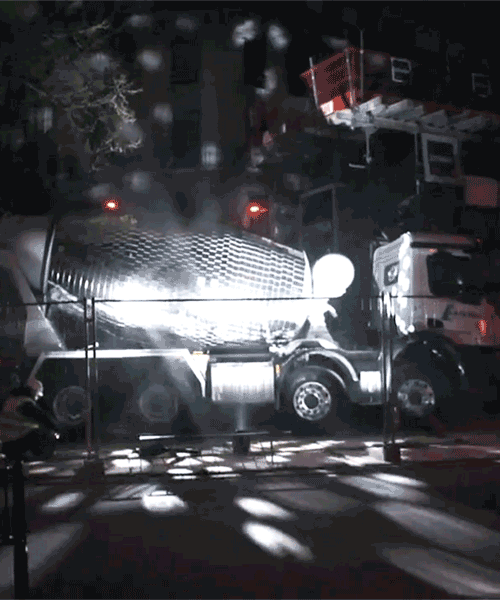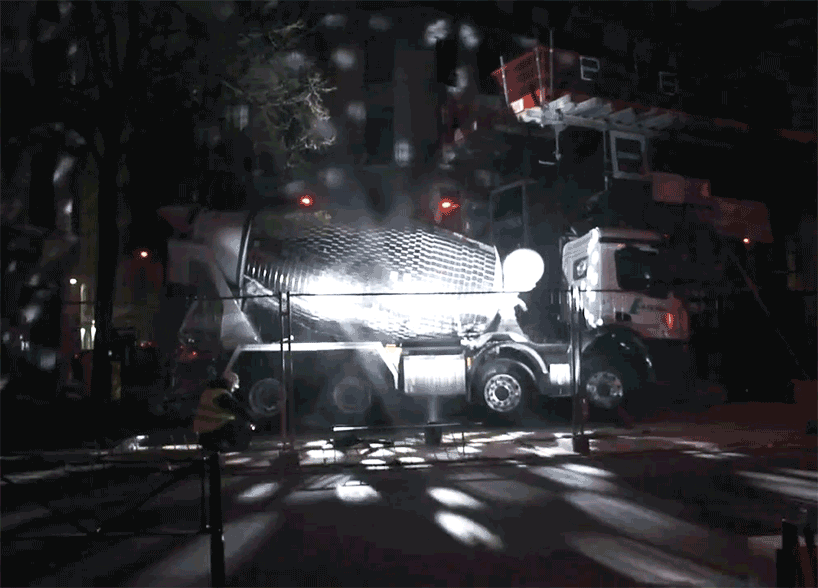 dec 12, 2016
benedetto bufalino's disco ball cement mixer turns a construction site into a night club
there's no shortage of humor in benedetto bufalino's work. from playable ping pong tables made from upside down cars, and aquariums built from telephone booths, bufalino has a knack for turning the ordinary into the absurd.
the french artist's most recent creative intervention invites pedestrians to a party at a construction site. in lyon, france, bufalino has created the 'disco-ball cement mixer' that glimmers and gleams a radiant spectrum by night. as the mixer rotates, mirrored tiles cladding the truck reflect rays of light across the surrounding site.  
video courtesy of BENEDETTO BUFALINO
like a disco ball on a dance floor, bufalino's intervention spreads beams of light across the nearby buildings and walls. lighting designer benoit deseille helped envision the cement mixer as an offbeat and innovative method for providing illumination to the area. around this giant disco ball, the streets take on a vibrant and festive flavor. families, friends, neighbors and strangers come together to create an improvised dance floor as soon as they see the cement mixer arriving at the street corner. 

the intervention invites pedestrians to a party at a construction site

the 'disco-ball cement mixer' glimmers and gleams a radiant spectrum by night

as the mixer rotates, mirrored tiles cladding the truck reflect rays of light across the surrounding area

strangers are able to come together to create an improvised dance floor 

the cement mixer is envisioned as an offbeat and innovative method for providing illumination

around this giant disco ball, the streets take on a vibrant and festive flavor

the intervention spreads beams of light across the nearby area

benedetto bufalino clads the mixing drum in mirrored tiles
jun 05, 2017
jun 05, 2017
apr 28, 2017
apr 28, 2017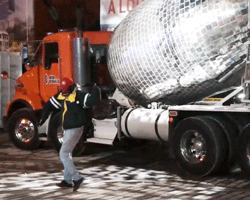 mar 07, 2017
mar 07, 2017