dec 02, 2014
massimo uberti sculpts neon light for bentley elements in the miami design district
massimo uberti sculpts neon light for bentley elements in the miami design district
all images courtesy of bentley elements

marking the first installment of bentley elements — a series of art and design commissions conceived by creative directors campbell-rey — italian artist massimo uberti celebrates the car company's commitment to craftsmanship and innovation with 'the element of light', presented at design miami/ from december 1-4, 2014.
the debut iteration of the initiative has seen the interpretation of light. vehicle audit bays, the neon-lit inspection areas where all cars are carefully inspected prior to delivery called, have been sourced for their aesthetic reference, whose environments are not only visually striking, but also manifest a physical expression of bentley's dedication to excellence. uberti's visualization of these technological landscapes goes hand-in-hand with his own creative values: a desire to reduce process to its essential components and to present light in its purest form. renowned for his sculptural, neon installations whose striking geometric structures suggest reality-defying forms, the artist celebrates the legendary british manufacturer with a luminous work for the miami design district gallery space.


italian artist massimo uberti tours the the bentley factory in crewe, england
after visiting bentley's factory in crewe, england, uberti was taken by the intricate work of bentley's master craftsmen and women. his installation for design miami/ muses on the intersection of man and machine, referencing the form of an industrial building in the artwork's exterior framework; a trestle table sculpted within pays tribute the detailed handwork that goes into the creation of each vehicle.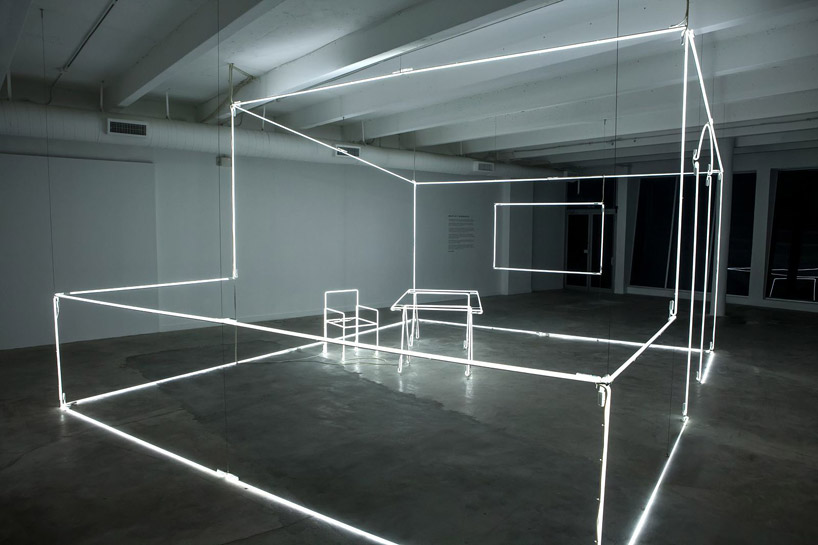 the artist celebrates bentley with a luminous work for the miami design district gallery space
the neon tubes have been hand blown and bent in miami and carefully assembled within the design district gallery space. on the significance of this medium to his overall practice, uberti says, 'I like to realize architectures of light. as with all the painters from the beginning of history, light is central to my work. I employ neon tubes to build places for poetical inhabitants, trying to create dreamlike spaces that allow for reflection – something that i think is necessary for everybody.'

the installation for designmiami/ muses on the intersection of man and machine

the neon lights reference vehicle audit bays at bentley's UK factory

the neon installation whose suggests architecture and a reality-defying framework
dec 28, 2014
dec 28, 2014
dec 23, 2014
dec 23, 2014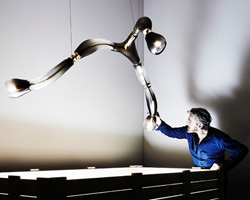 dec 22, 2014
dec 22, 2014
mar 08, 2017
mar 08, 2017
mar 02, 2017
mar 02, 2017
nov 28, 2016
nov 28, 2016