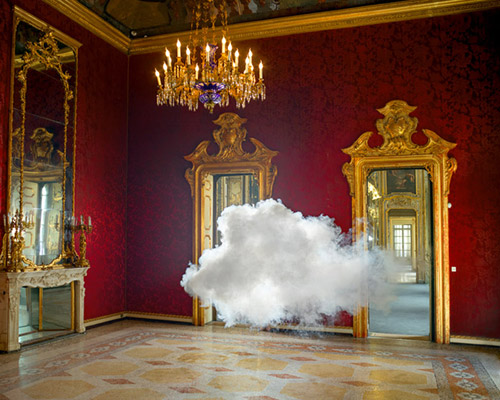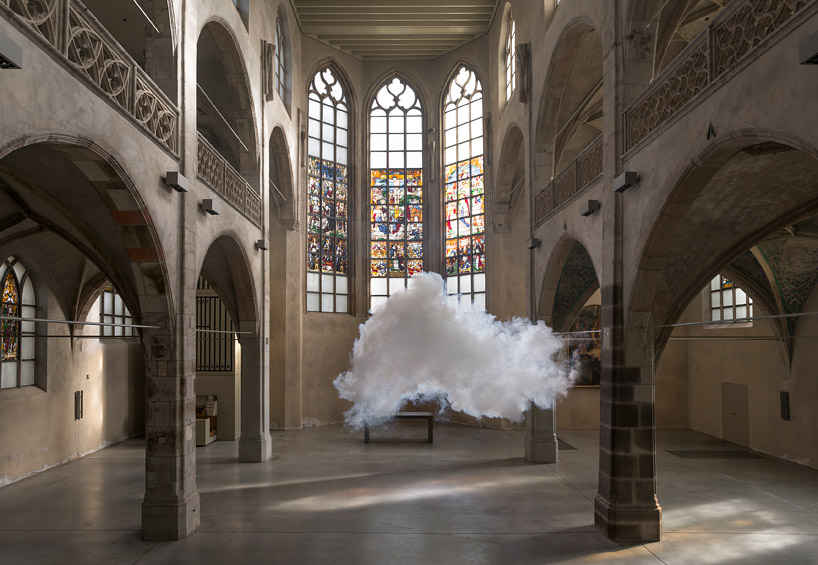 apr 21, 2014
berndnaut smilde floats nimbus series at london's ronchini gallery
berndnaut smilde floats nimbus series at london's ronchini gallery
(above)'nimbus sankt peter', 2014
kunst station sankt peter, cologne
courtesy the artist and ronchini gallery 
berndnaut smilde: antipode
ronchini gallery, london
now through june 14th, 2014
dutch artist berndnaut smilde presents 'antipode' at ronchini gallery london, an exhibition of new works made through the synthesis of photography, installation, performance and sculpture. smilde is best known for his 'nimbus' series comprised of engaging images of 'real' clouds hovering within vast, empty rooms. using a fog machine, the artist carefully adjusts the temperature and humidity to produce puffs of smoke just long enough to be captured by a camera. a unique ephemeral sentiment pervades the work, as the photograph records a very brief moment before the cloud dissipates, disappearing as mysteriously as it was formed.

'nimbus waterschei', 2014
courtesy the artist and ronchini gallery
the exhibition title 'antipode' takes its name from the geographical term which refers to parts of the earth that diametrically opposite each other. smilde's work often centers on a state of hovering between construction and deconstruction. his site specific interventions react to architecture and the history of a location — the most recent places smilde has chosen to work in are all in some way connected to exhibition sites; for 'nimbus sankt peter' he produced a cloud inside a gothic cathedral in cologne, germany and at the kunst-station sankt peter, a site previously used by artists including francis bacon, anish kapoor and cindy sherman.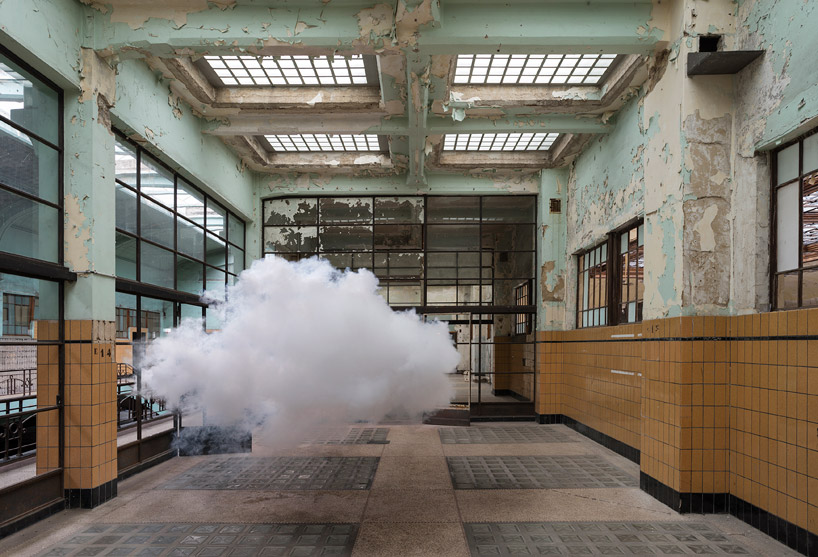 'nimbus dumont', 2014
courtesy the artist and ronchini gallery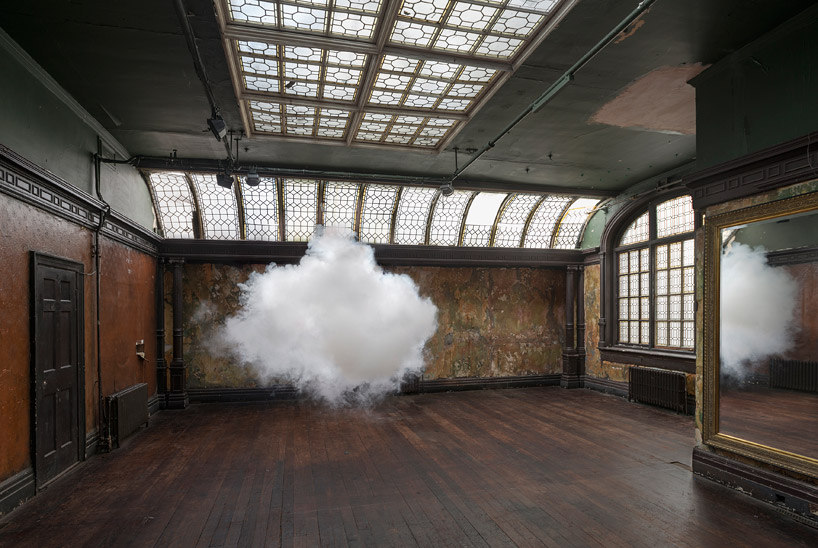 'nimbus portland place', 2014
london
courtesy the artist and ronchini gallery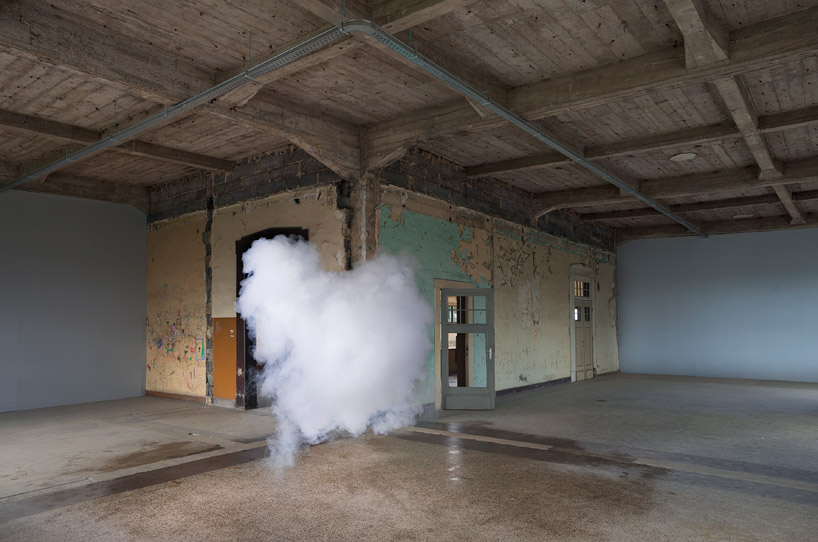 'nimbus thor', 2014
courtesy the artist and ronchini gallery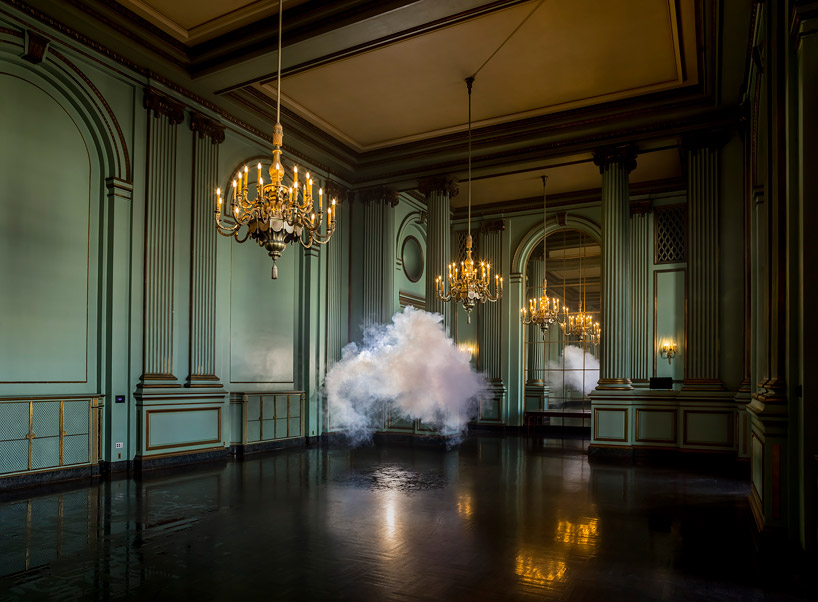 'nimbus green room', 2013
all images courtesy the artist and ronchini gallery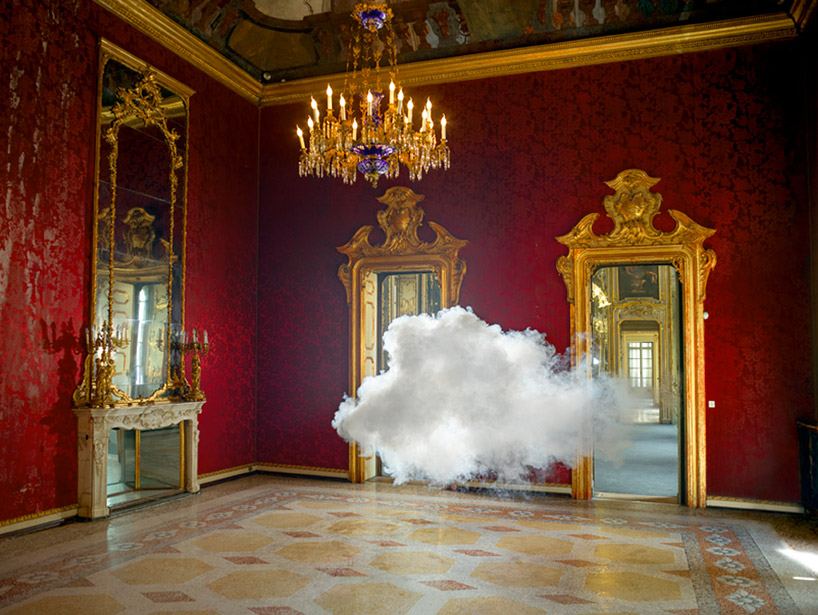 'nimbus litta', 2013
digital c-type print on aluminium
75 x 100 cm, 125 x 166 c, ed. of 6+2 ap
courtesy the artist and ronchini gallery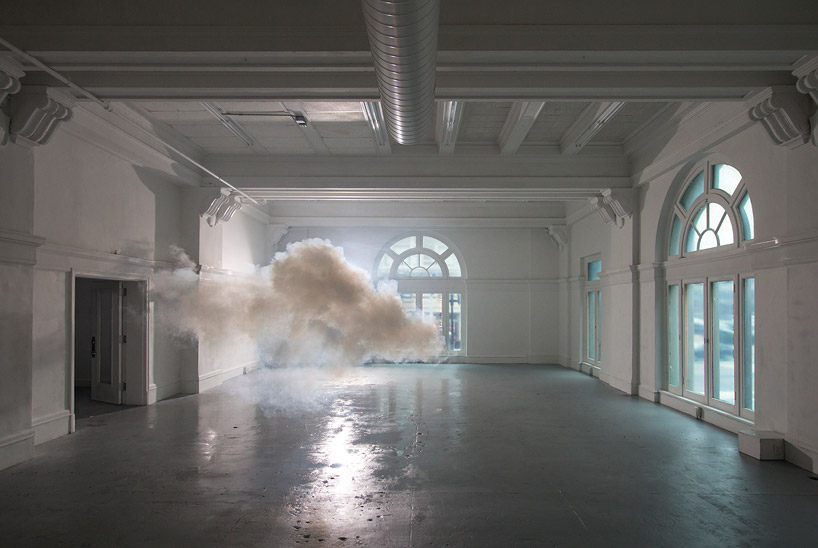 'nimbus LOT', 2013
125 x 186 cm
courtesy the artist and ronchini gallery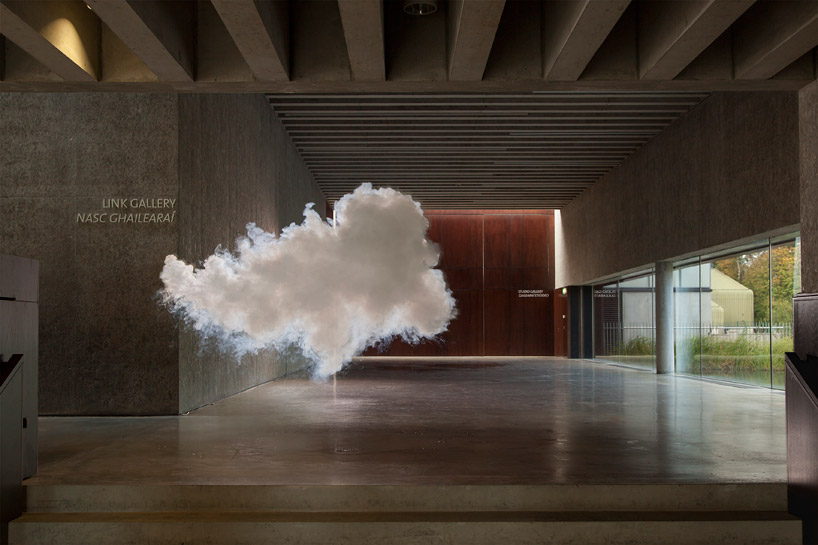 'nimbus visual', 2013
photo michael holly
courtesy the artist and ronchini gallery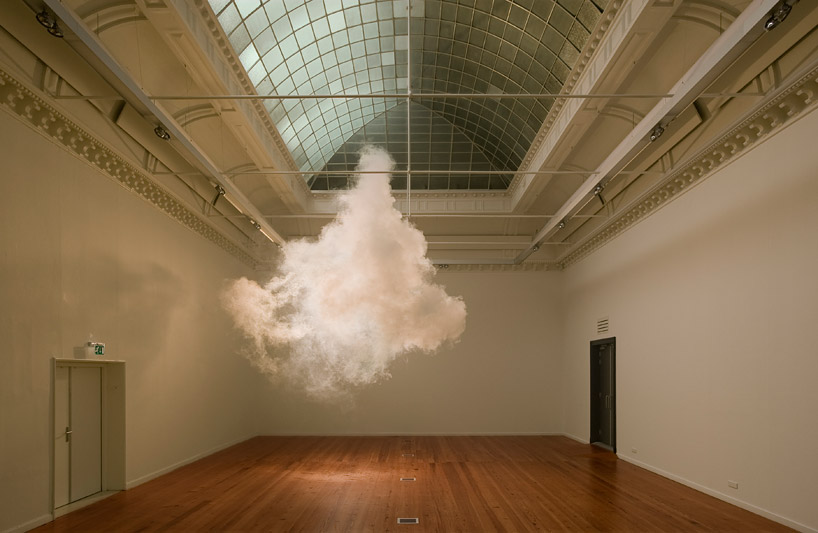 'nimbus minerva', 2012
c-type print on dibond
courtesy the artist and ronchini gallery; photo cassander eeftinck schattenkerk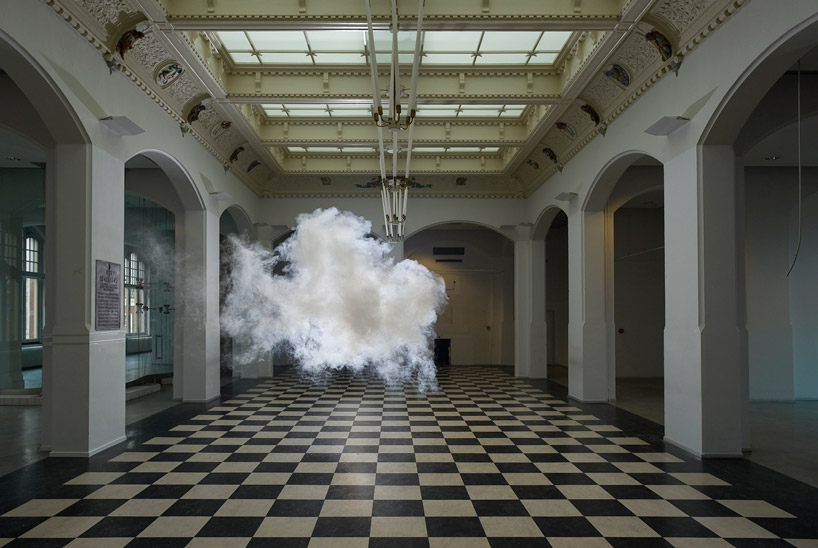 'nimbus munnekeholm', 2012
c-type print on dibond
125 x 184 cm
courtesy the artist and ronchini gallery; photo by onur dag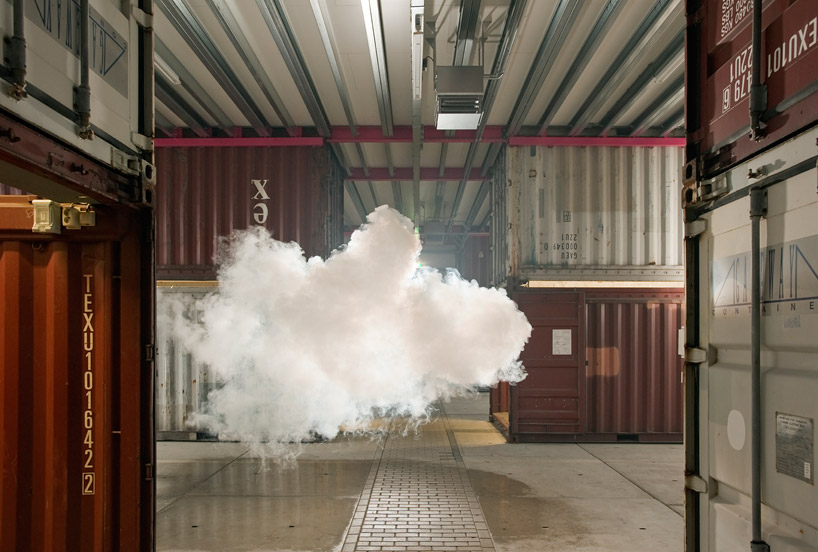 'nimbus np3', 2012
digital c-type print on dibond
125×185 cm
courtesy the artist and ronchini gallery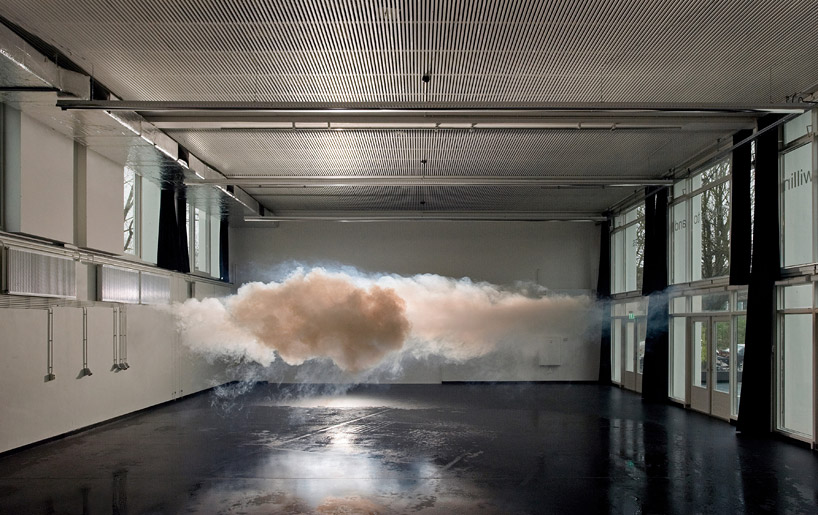 'nimbus platform57', 2012
inkjetprint on dibond
125×198 cm
courtesy the artist and ronchini gallery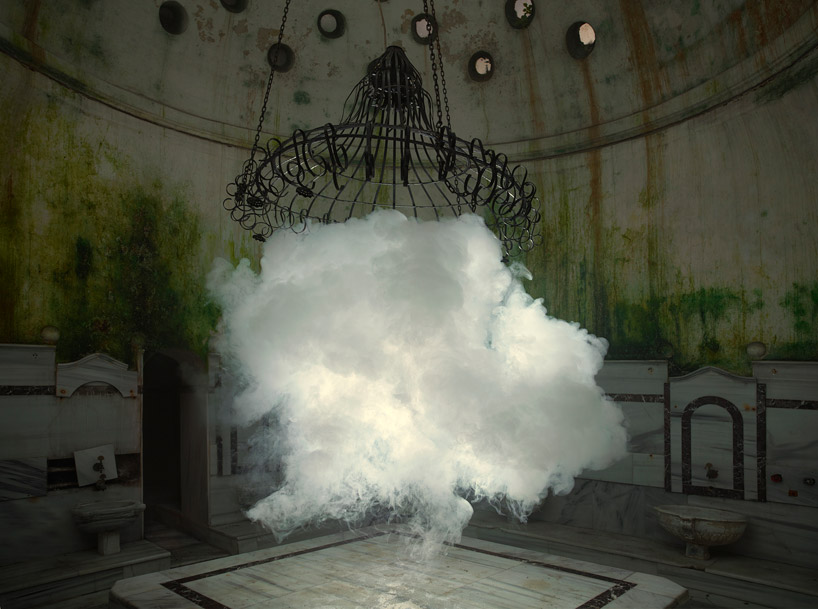 'nimbus cukurcuma hamam I', 2012
c-type print on dibond
125 x 184 cm
courtesy the artist and ronchini gallery; photo by onur dag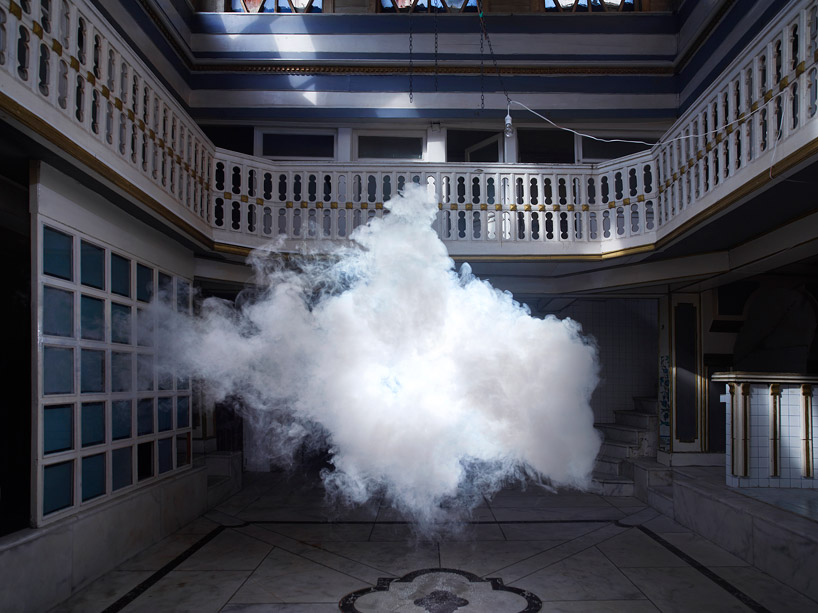 'nimbus cukurcuma hamam II', 2012
c-type print on dibond
125 x 184 cm
courtesy the artist and ronchini gallery; photo by onur dag