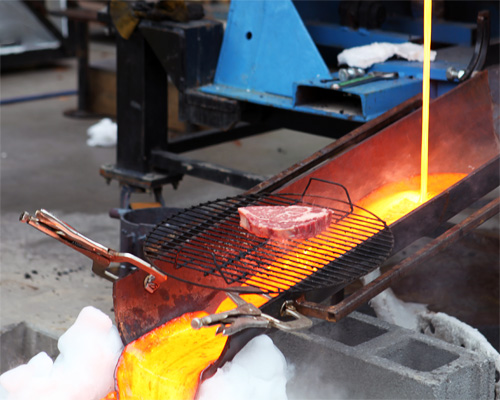 jul 30, 2014
bompas & parr sear steaks in seconds with lava and lightning
bompas & parr sear steaks in seconds with lava and lightning
photos by sam bompas / courtesy of bompas & parr

a BBQ like you've never seen before: london-based creative duo bompas & parr has staged a cook out on an artificial volcano and within a high voltage laboratory, searing their steaks in seconds with lava and lightning.
for their 'cooking with lava' project, bompas & parr use 2,100°F molten hot liquid. together with help of professor robert wysock at syracuse university in new york (whose particular expertise lies in creating streams of man-made lava), the team fired up an industrial bronze furnace beside an icy crevasse. using a traditional grilling surface laid on top of the tunnel walls, bompas & parr were able to situate 2 steaks and 2 cobs of corn just above the fiery liquified matter, whose ultra-hot properties nearly instantly roasted the raw meat and veggies. see what happens when the liquid rock meets a a 10 oz ribeye in the video, below.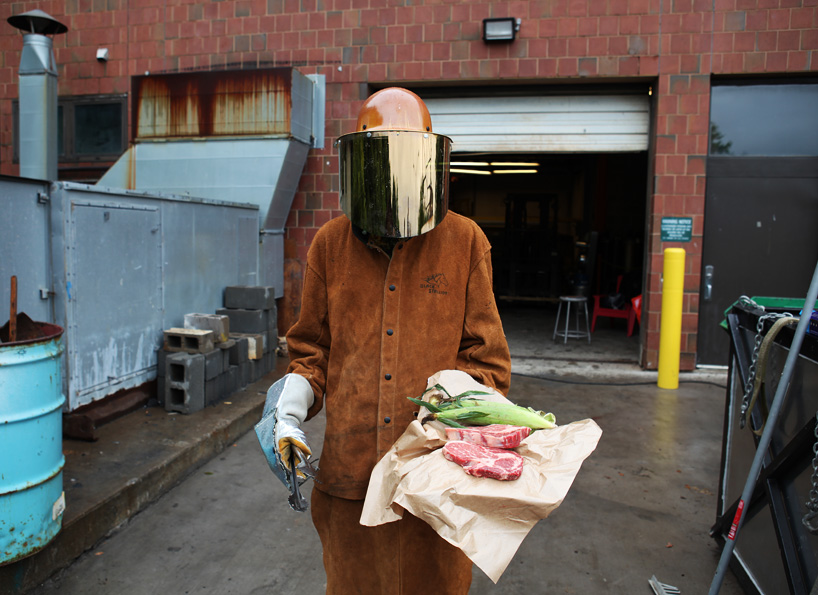 raw meat and veggies ready for roasting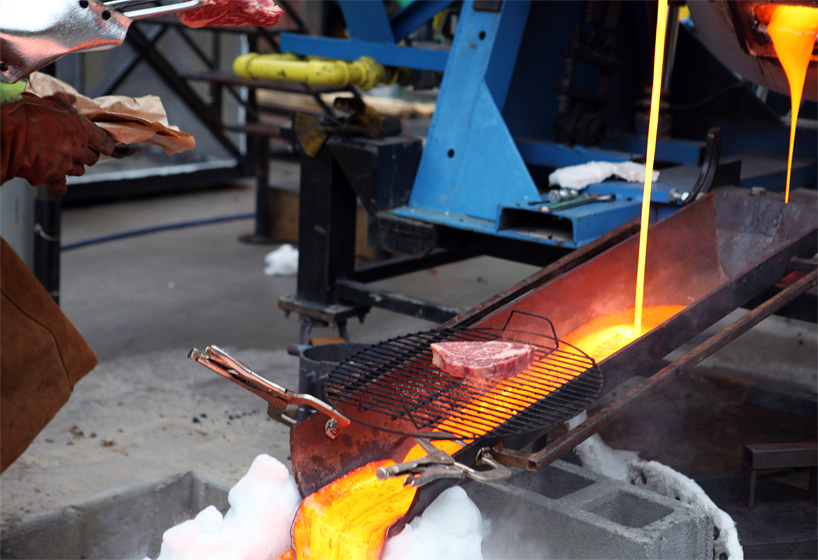 a raw ribeye sits on top of a traditional grilling surface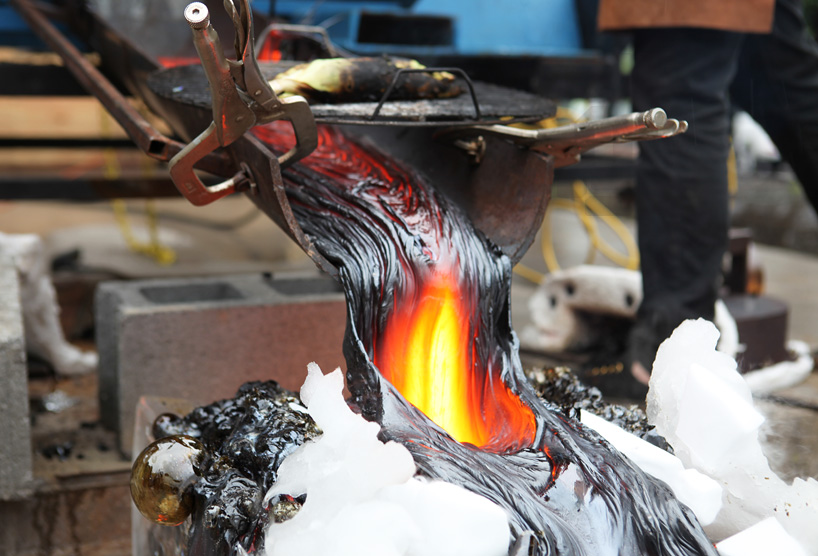 molten hot lava pours down the tunnel ramp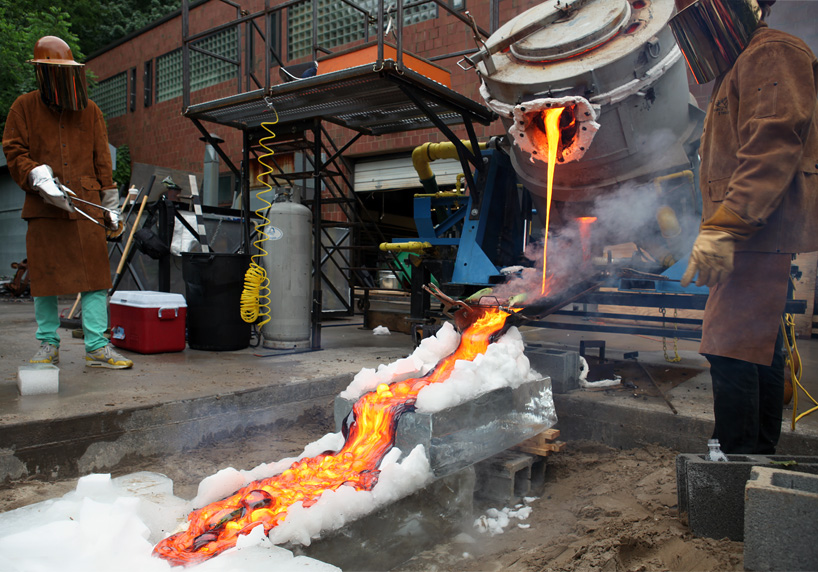 the team watches their experiment take place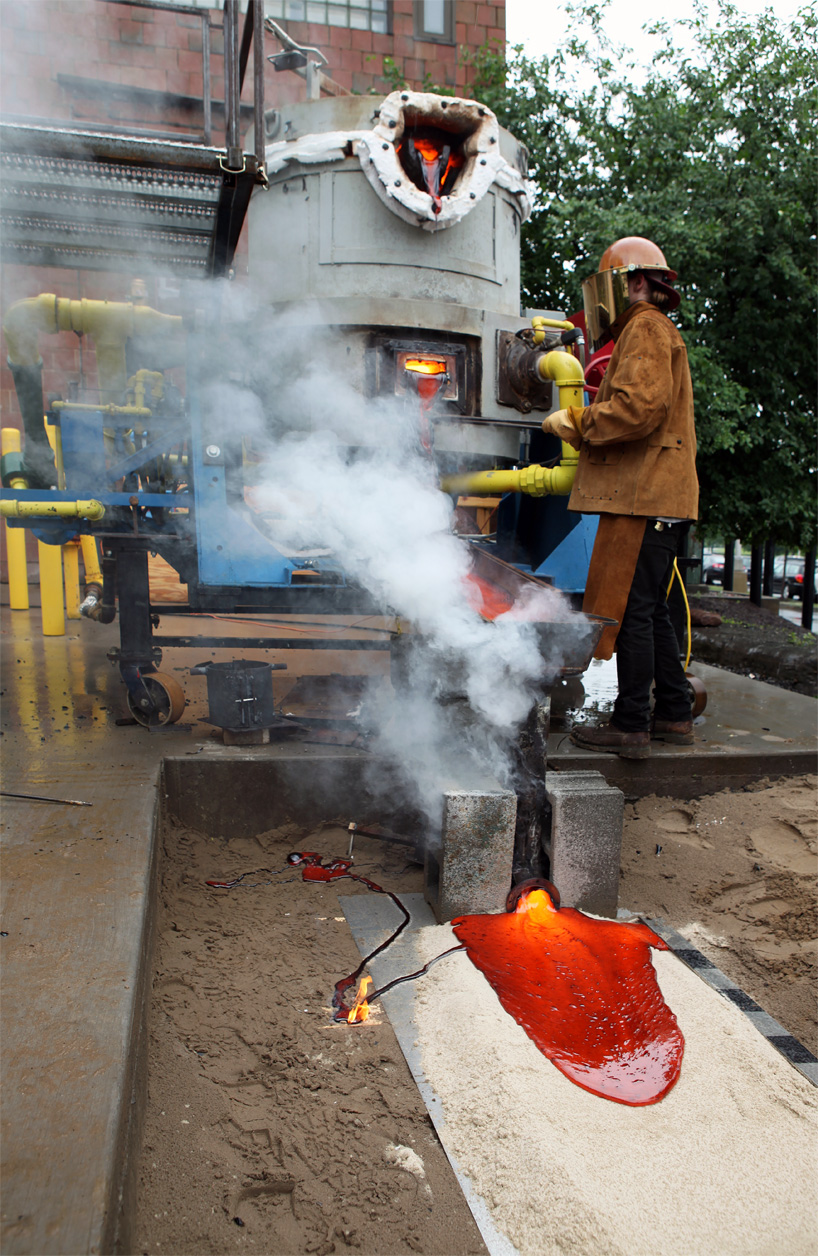 cooking with lava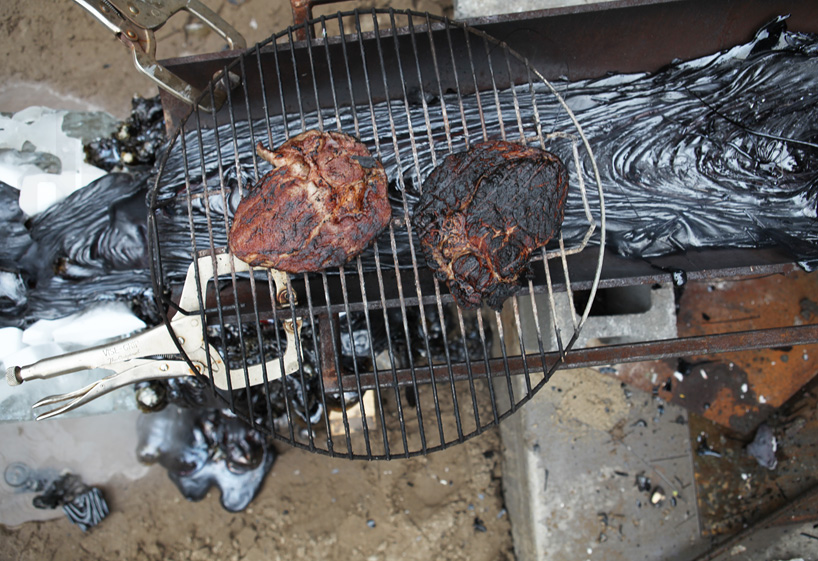 roasted steaks from the experiment
if you thought 2,100°F was hot, what about 50,000°F? that's the temperature a bolt of lightening can reach as it passes through air. at five times hotter than the surface of the sun, the super-hot conditions only ignited bompas & parr's creativity, urging them to use the fiery matter as a cooking medium.
at the university of southampton's tony davies high voltage laboratory, bompas & parr worked with scientists to generate an alternating current through a transformer, creating a 200,000 volt electrical arc within an 8 inch gap. steaks were placed into the path of the bolt, searing them in mere microseconds. 'the recipe came to me in a dream,' sam bompas describes, 'perhaps in the future lightning will find its way into every imaginable culinary situation.'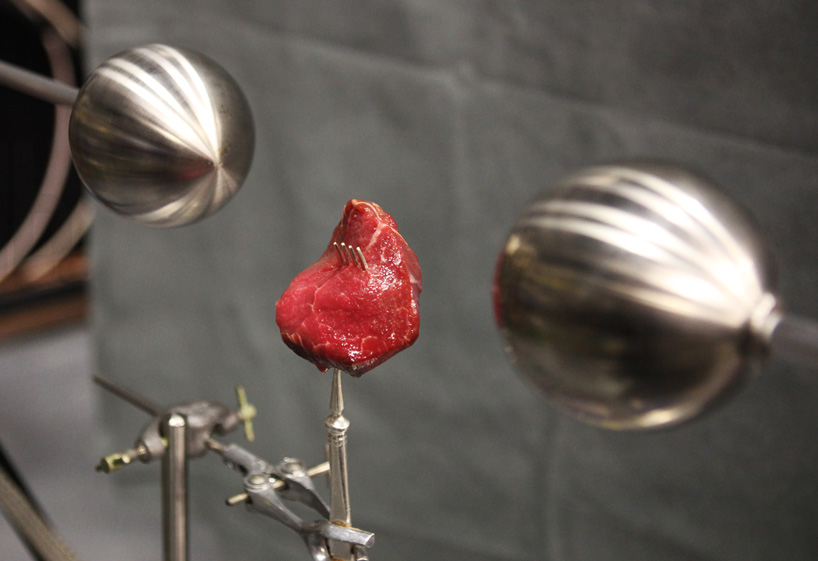 a steak placed within the electric gap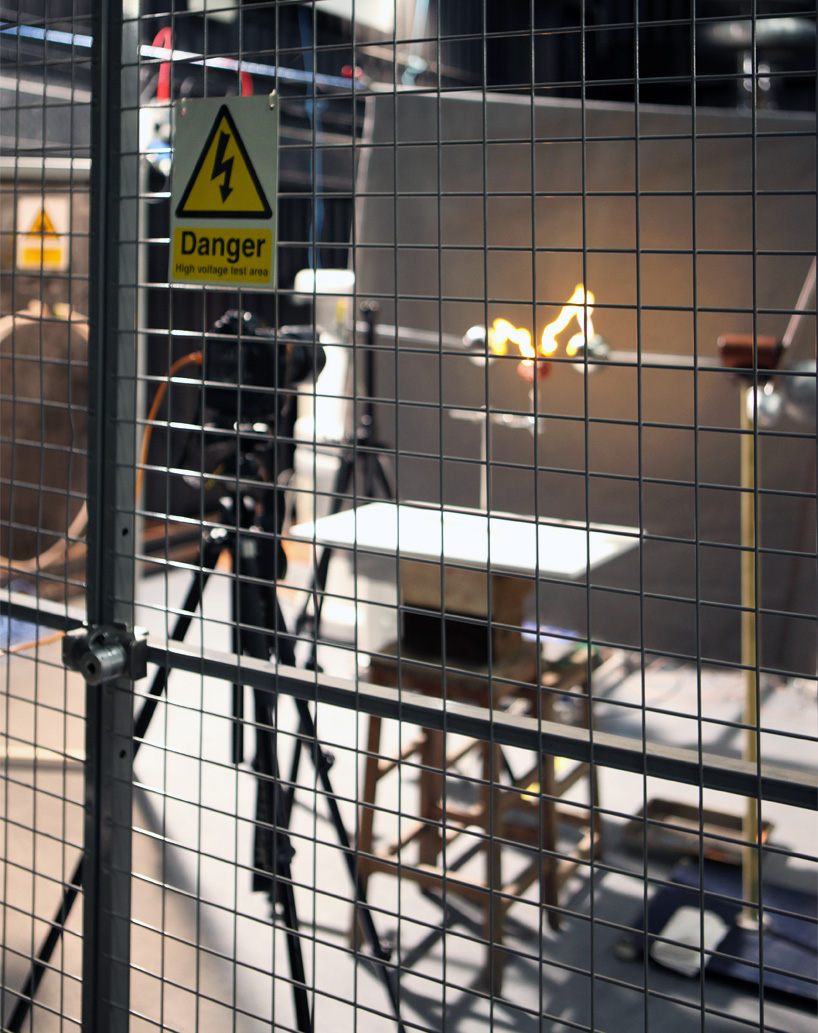 firing up the voltage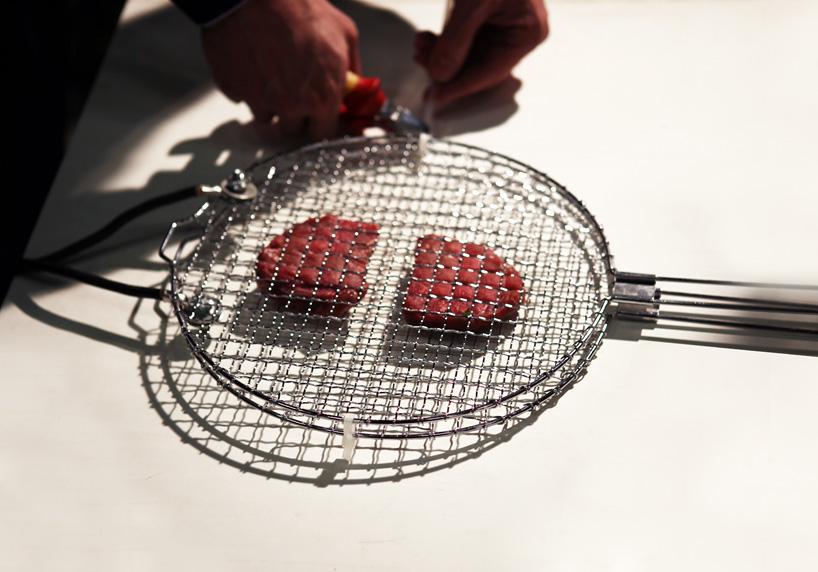 frying the steak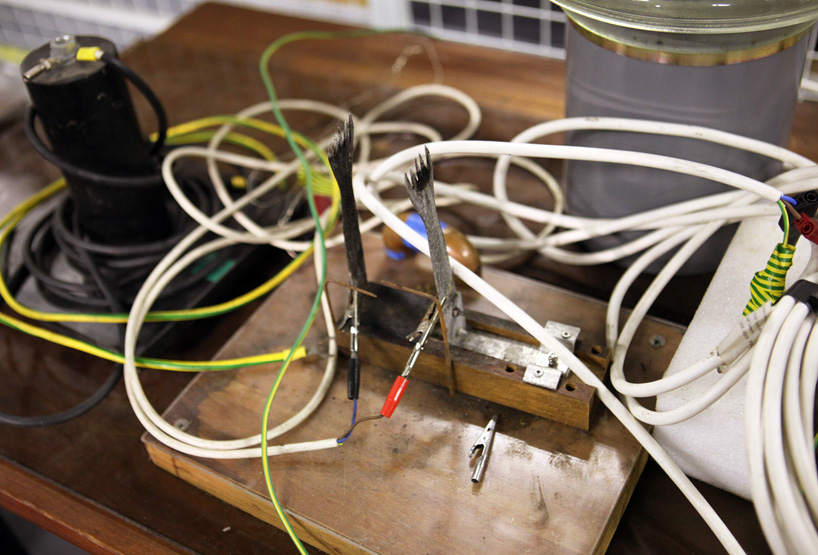 an alternating current created through a transformer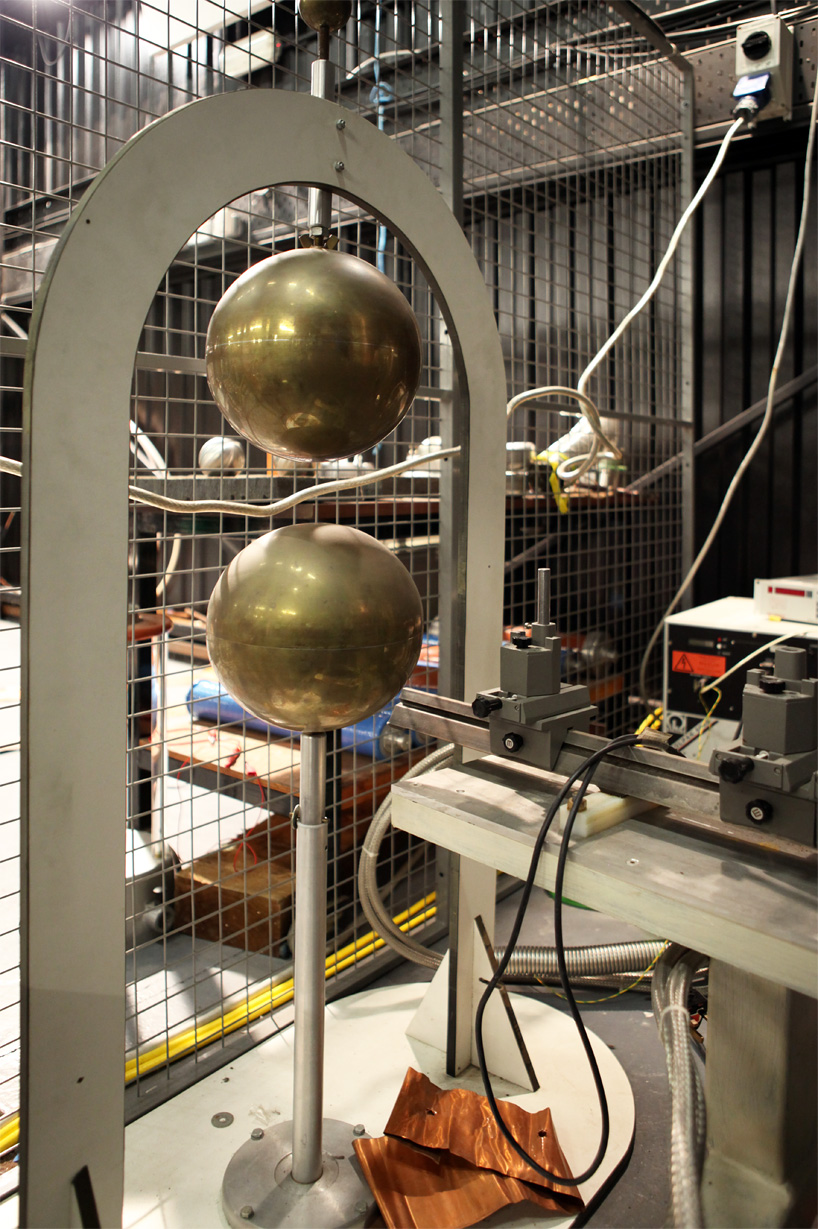 the laboratory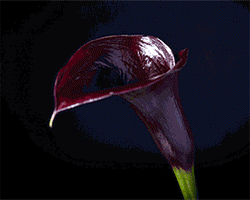 feb 09, 2016
feb 09, 2016
sep 04, 2015
sep 04, 2015
jul 10, 2015
jul 10, 2015
jun 25, 2015
jun 25, 2015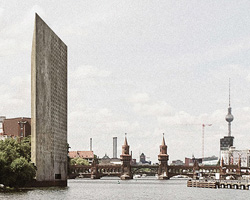 nov 29, 2014
nov 29, 2014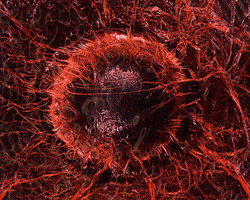 sep 21, 2014
sep 21, 2014
mar 30, 2020
mar 30, 2020
mar 26, 2020
mar 26, 2020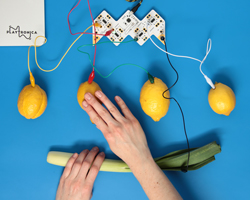 mar 05, 2020
mar 05, 2020
a diverse digital database that acts as a valuable guide in gaining insight and information about a product directly from the manufacturer, and serves as a rich reference point in developing a project or scheme.