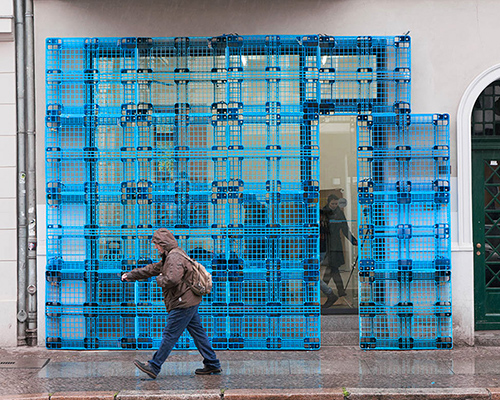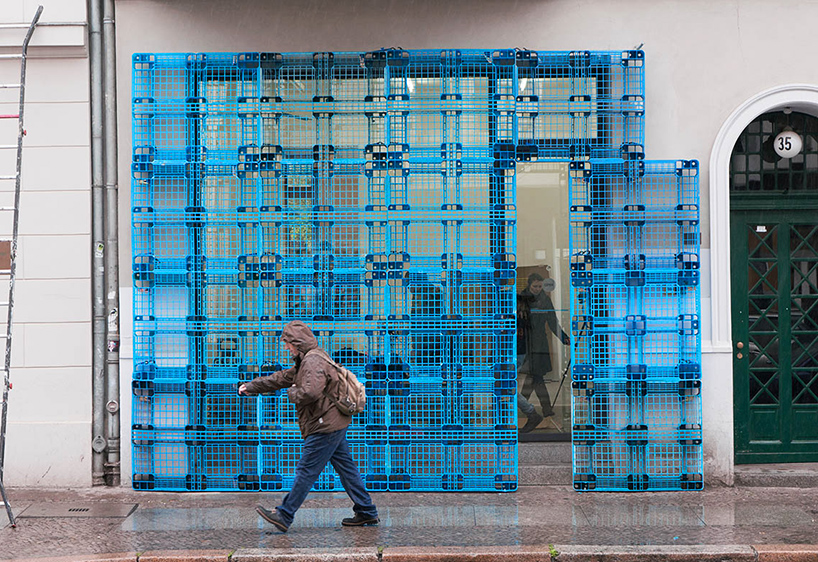 may 28, 2015
BORGMAN | LENK + jan körbes reconstruct building façade using plastic pallets
with a focus on contemporary recycling culture, berlin-based artists anna borgman and candy lenk of BORGMAN | LENK have created a installation for aquabit gallery in berlin using salvaged materials. 'rekonstruktion' is built of polycarbonate disposable pallets, which form an interlocking grid in front of the building façade. together with jan körbes, BORGMAN | LENK transform function into ornamentation, taking a mundane object normally used to carry goods and turning into an architectural material.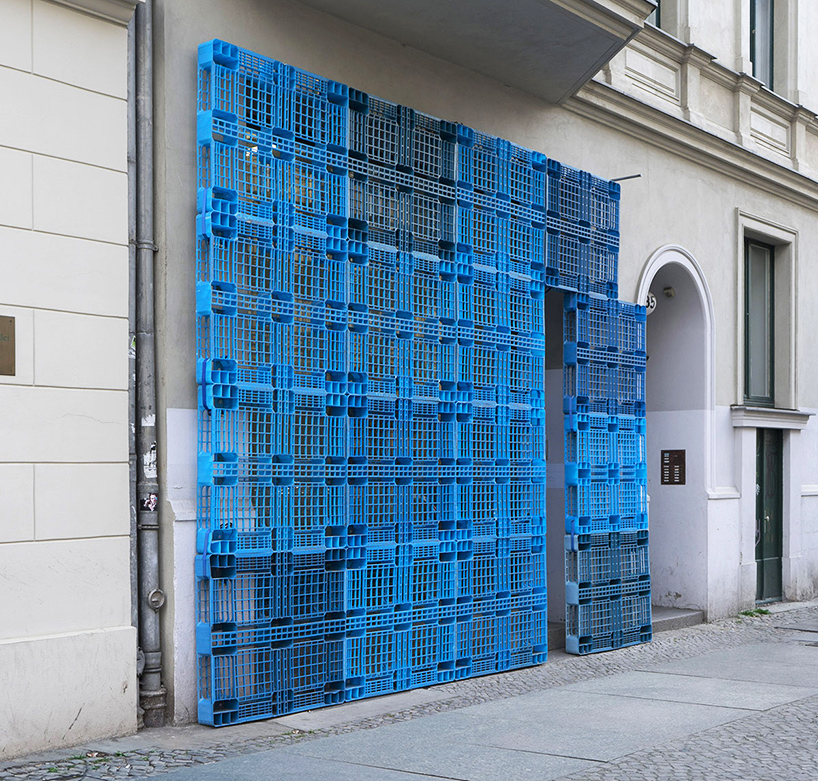 'rekonstruktion' is built of polycarbonate disposable pallets
image © BORGMAN | LENK
each of the pallets are fixed with tension belts, organized into the arrangement of a plastic blue wall. a doorway formed by three stacked square pallets is slightly ajar, leading visitors to the aquabit gallery's main entrance. once within, the exterior installation works as a light filter between the exhibition space and the public space, allowing layers of illumination to filter inside. the depth of the façade and the natural geometric patterns in its design generates a constantly changing transparency depending on the outside light conditions and viewing angle.
'rekonstruktion' will remain at aquabit gallery until may 31, 2015 as part of the exhibition 'ex und hopp?',which focuses on resource-saving design, re-use and re-functioning in art and architecture.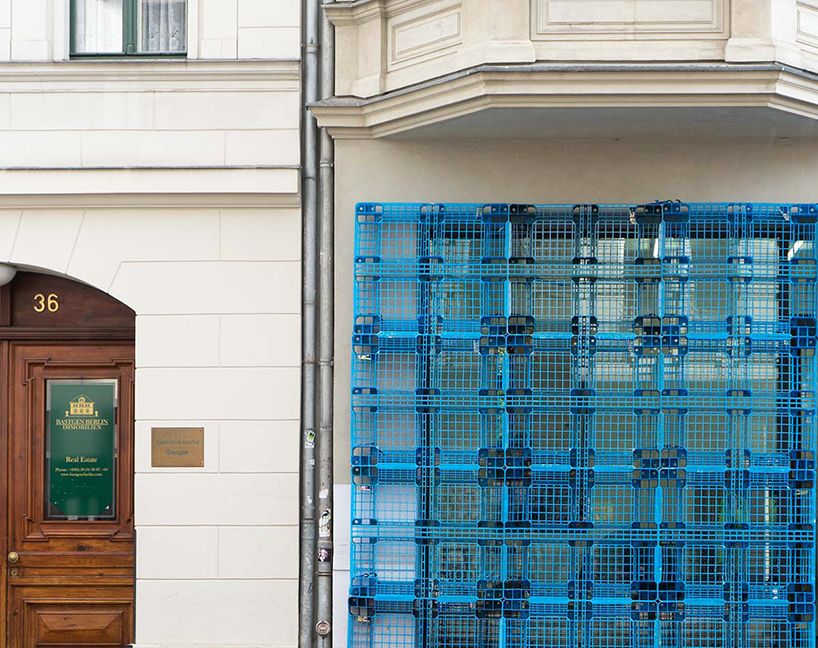 the materials form an interlocking grid in front of the building façade
image © BORGMAN | LENK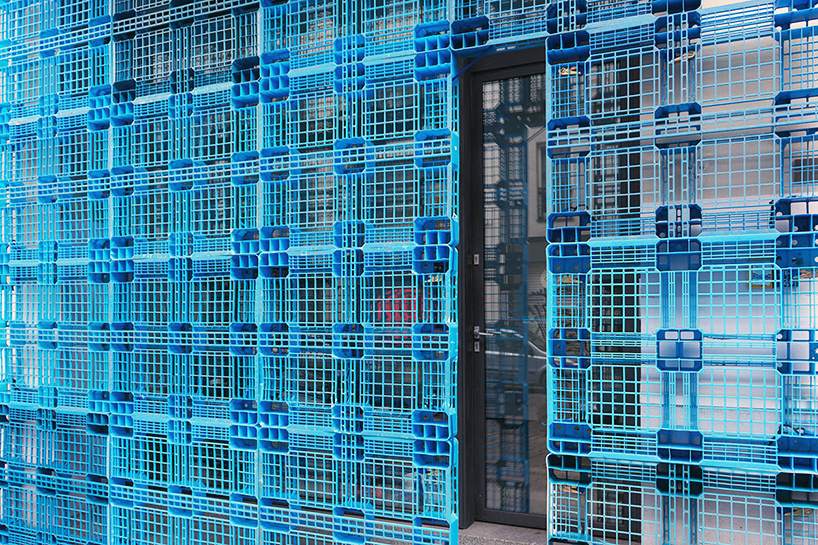 the artists take a mundane object normally used to carry goods and turn it into an architectural material
image © BORGMAN | LENK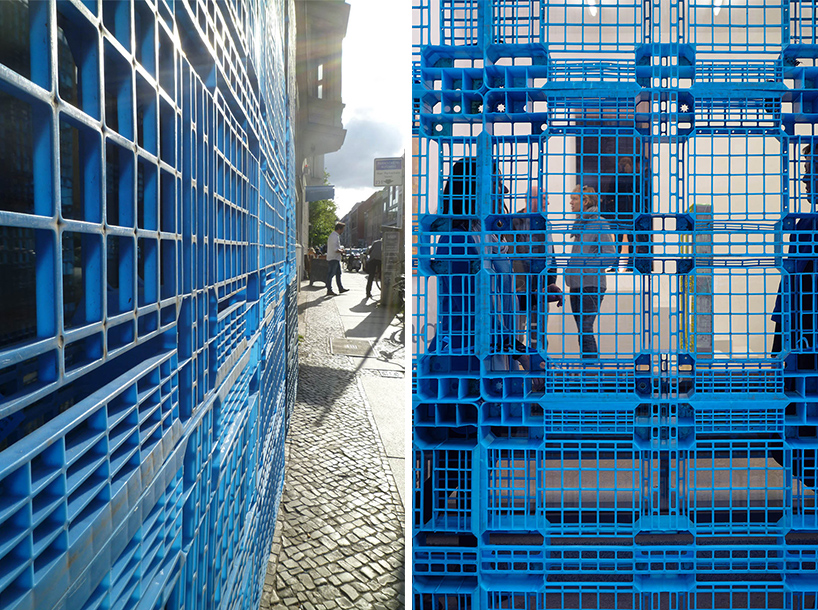 views from both the outside and inside of the installation
(left) image © irina ilieva (right) image © BORGMAN | LENK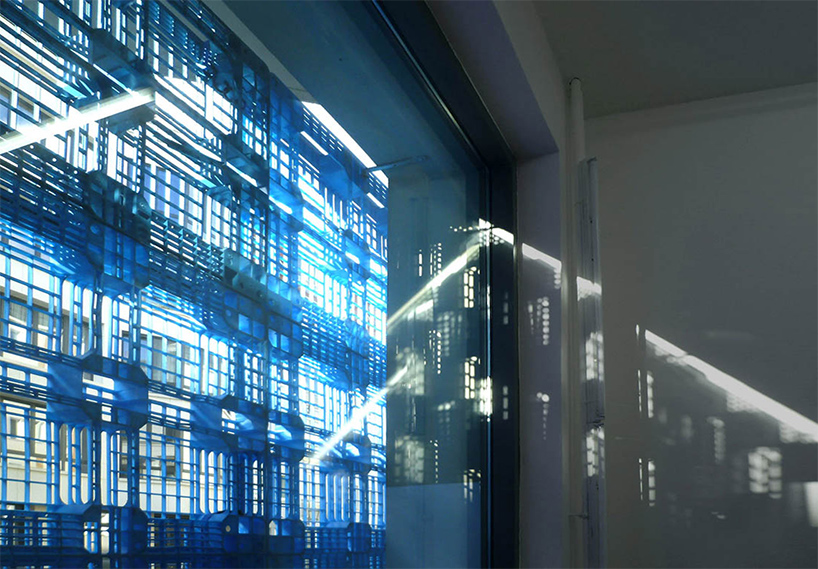 the installation works as a light filter between the exhibition space and the public space
image © irina ilieva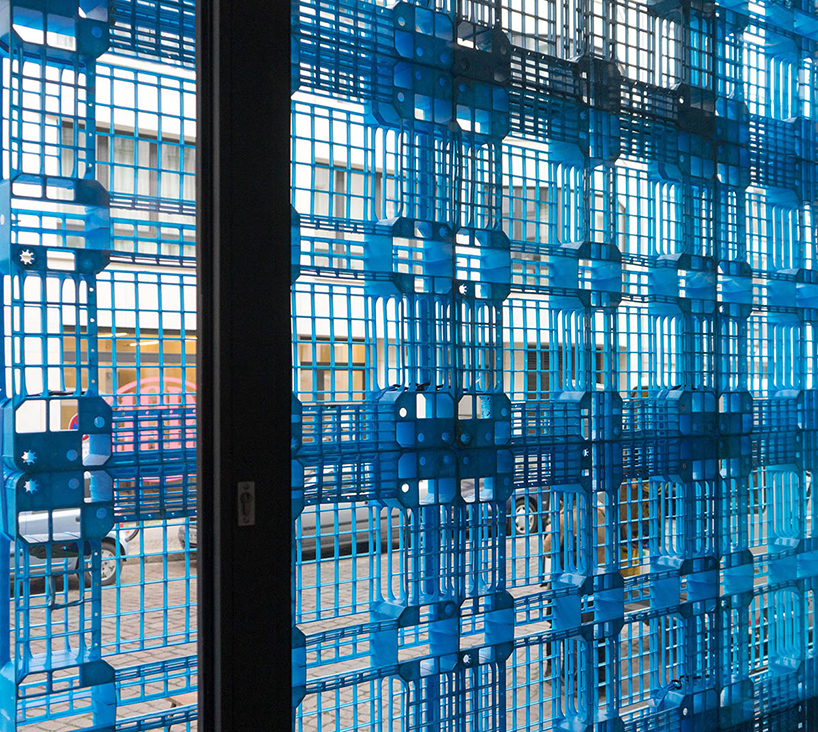 layers of illumination to filter inside, generating a constantly changing transparency
image © BORGMAN | LENK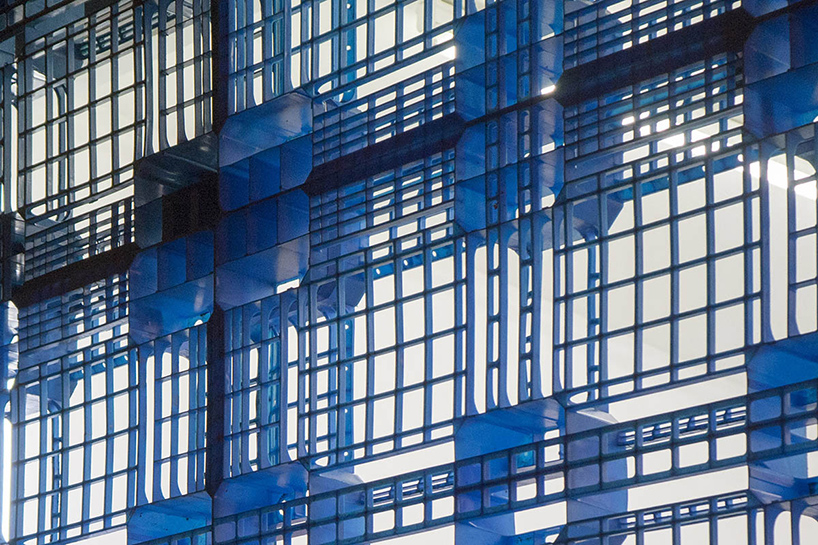 detail of the geometric patterning that allows light to filter inside the space
image © BORGMAN | LENK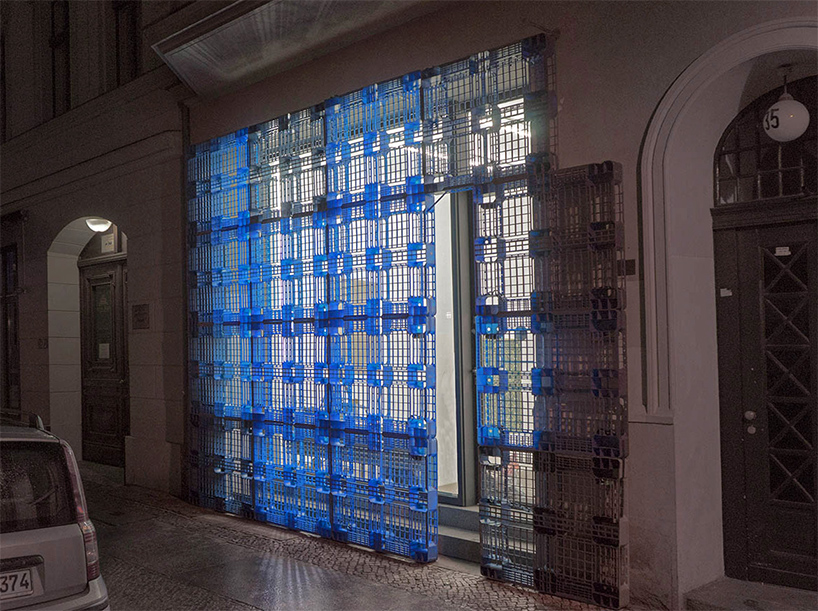 by night, light from within the gallery is emitted through the installation's apertures
image © BORGMAN | LENK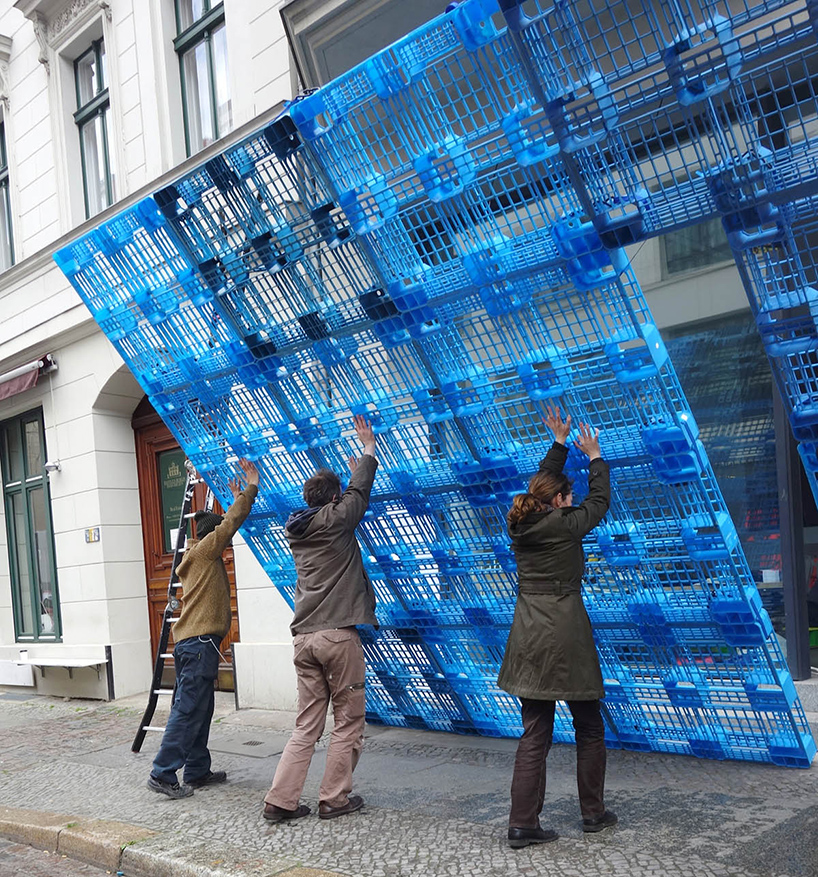 building up 'rekonstruktion' in berlin
image © jan koerbes
aug 16, 2017
aug 16, 2017
dec 10, 2016
dec 10, 2016
aug 27, 2016
aug 27, 2016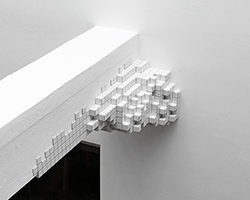 aug 11, 2016
aug 11, 2016
may 06, 2016
may 06, 2016
jun 29, 2015
jun 29, 2015
jan 28, 2015
jan 28, 2015
aug 31, 2014
aug 31, 2014