jan 25, 2012
bronson caves light paintings by brice bischoff
a work in the 'bronson caves' photography series by brice bischoff
long used as a stage setting for film and television shows, los angeles's bronson caves become again interpreted against the motion of time and light in a photography series by american artist brice bischoff. the surreal long-exposure photographs document series of dances and movements bischoff performed in front of the camera with large sheets of coloured paper.
'a hundred years of filmmaking has occurred at the caves,' bischoff explains: 'from explosions and gun fights to the discovery of cave paintings. [as a result] the caves are documented on various formats and film stocks over time as an unchanging landscape amidst a chaotic specter of fictional realities.'
it is this concept that he sought to investigate with 'bronson caves', which ultimately render the invisibility of time into a seemingly material form, via the impressions– at times fog-like, at others strikingly tactile– of the coloured paper captured in motion.
having taken the photographs of the series over the course of a year, bischoff notes that his process was largely experimental, and that he gradually learned to predict the shapes and effects that different movements would cause. 'I was approaching the figures I created like a sculptor or a painter,' he reflects, '[asking myself], 'how would this form and color relate to the architecture of the space it inhabited?" bischoff used the same paper for shoots over the entire year, so the material gradually became weathered, torn, and discoloured, adding both physical and conceptual texture.
'bronson caves' is on exhibition through march and april 2012 at the kopeikin gallery in culver city, california.
jul 30, 2015
jul 30, 2015
apr 03, 2015
apr 03, 2015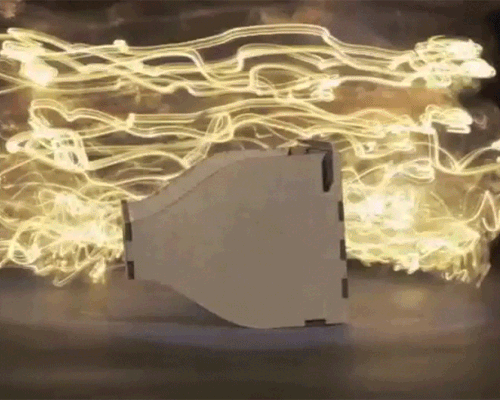 sep 14, 2014
sep 14, 2014