burning man — the temporary metropolis erected annually in nevada's black rock desert — officially comes to an end today, september 5th, with the exodus of 70,000 'burners' and a fiery finish. guided by the ten principles — first documented by co-founder larry harvey in 2004 — participants build the city, experience the constructed community and take part in the making of mind-bending artworks across the desert landscape. these creative installations have become an important aspect of burning man culture, with mutant vehicles, art cars, and the annually-built temple forming venues and visionary works for burners to experience and enjoy.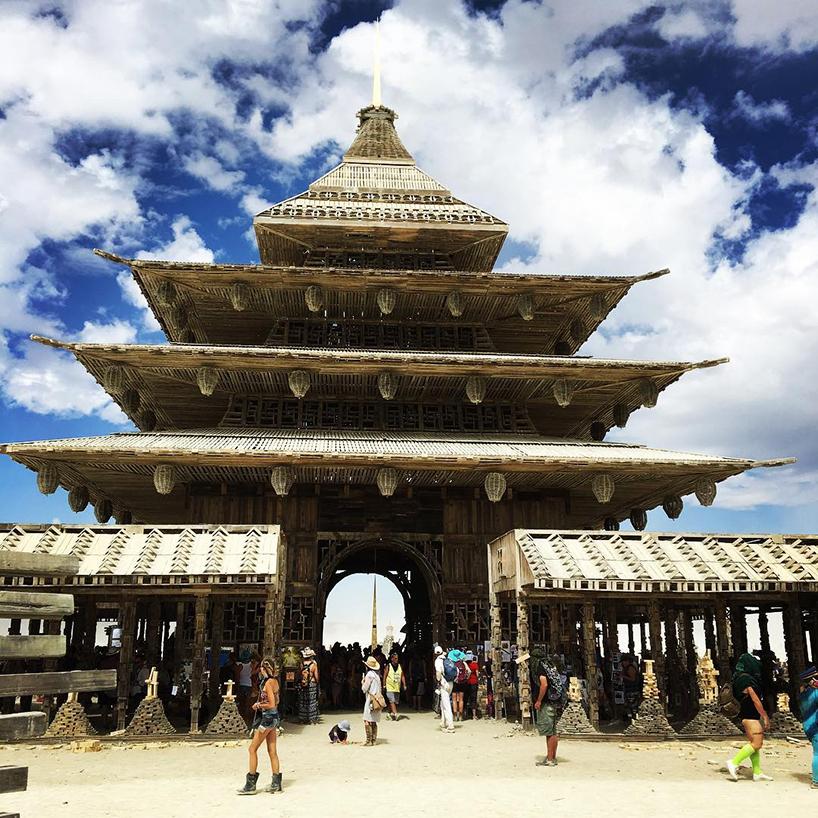 'the temple' by david best | photo by leah feldman / @petdrleah
(main image) catacomb of veils by dan sullivan / image © michael holden, @michael.holden.photographer
this year's art theme 'da vinci's workshop' draws from the historic convergence of art, innovation and enlightened patronage that erupted in europe during the italian renaissance. featured projects endeavored to recreate this fusion of art, science and technology, making black rock city 'the epicenter of a new renaissance'. as burning man officially comes to a close, we take a look at some of the most mind-bending installations and architectural artworks to land on the playa this year.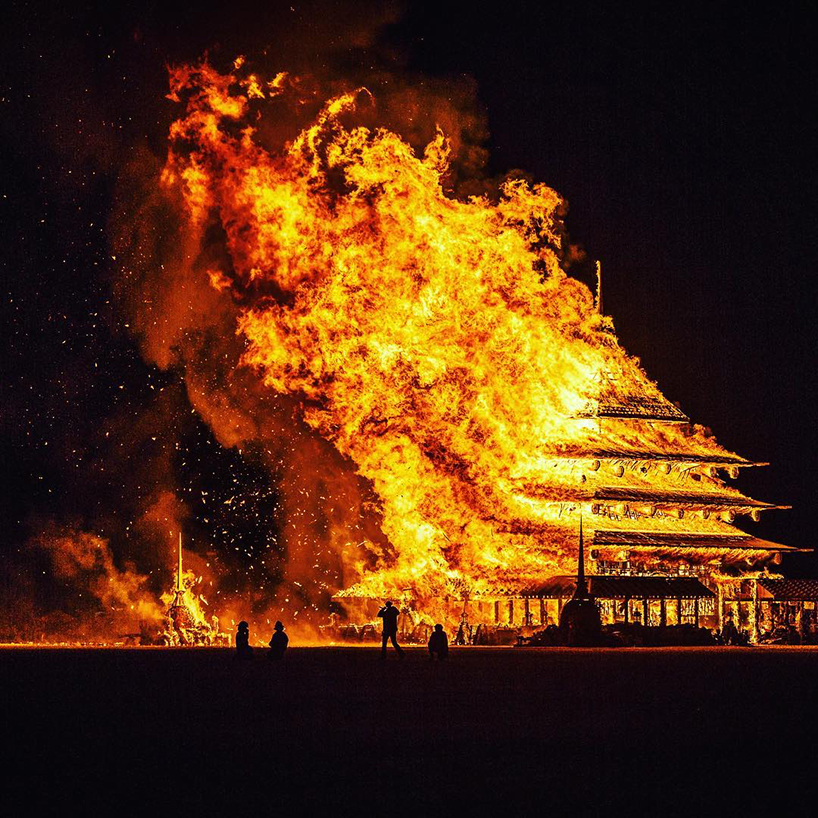 'the temple' by david best 
photo by randy haron / @2ndfloorguy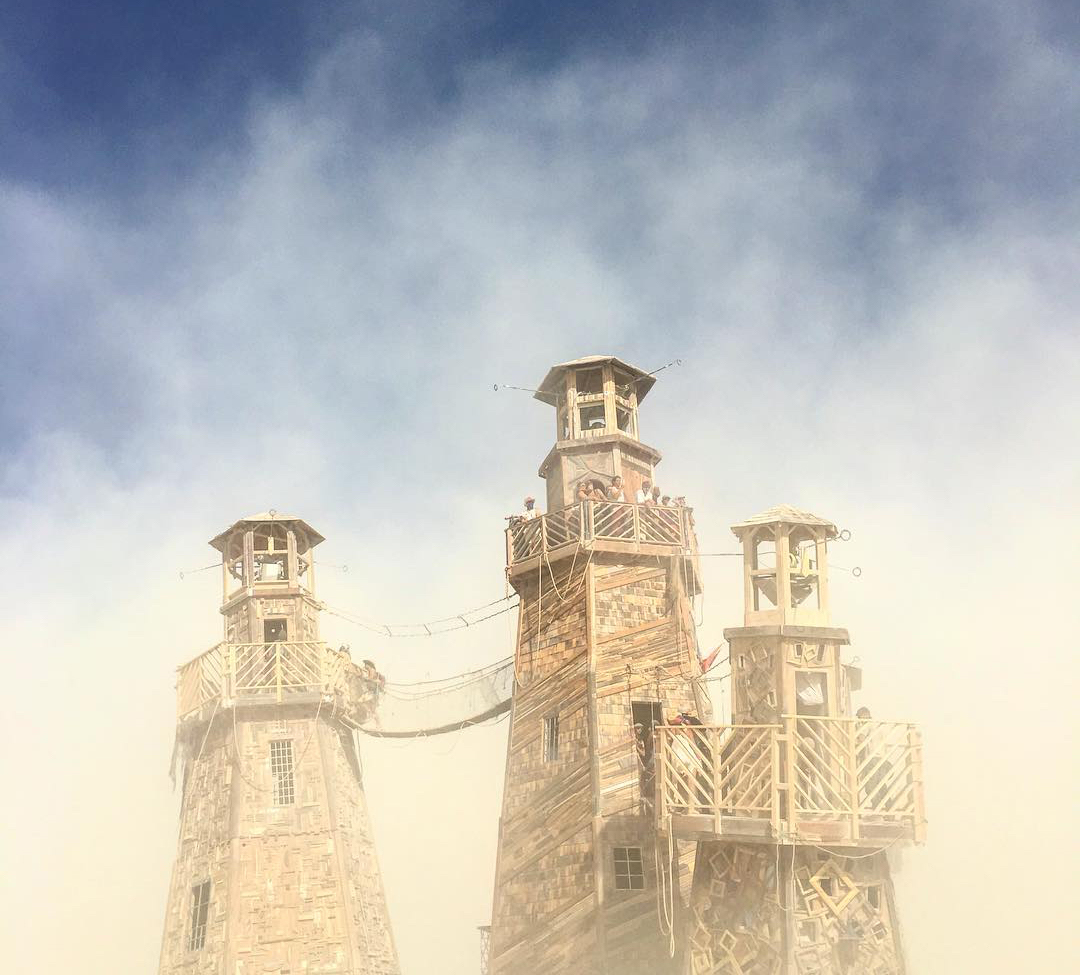 'the black rock lighthouse service' by jonny and max poynton
photo by david bechtel / @davidjohn84

the '747 project' touches down in black rock city
see more about the installation on designboom here

one of the 'art cars' at burning man 
photo by bjarke ingels / @bjarkeingels

'HYBYCOZO' sculpture by yelena filipchuk & serge beaulieu

'awakening' by ryan elmendorf and nick geurts
photo by david bechtel / @davidjohn84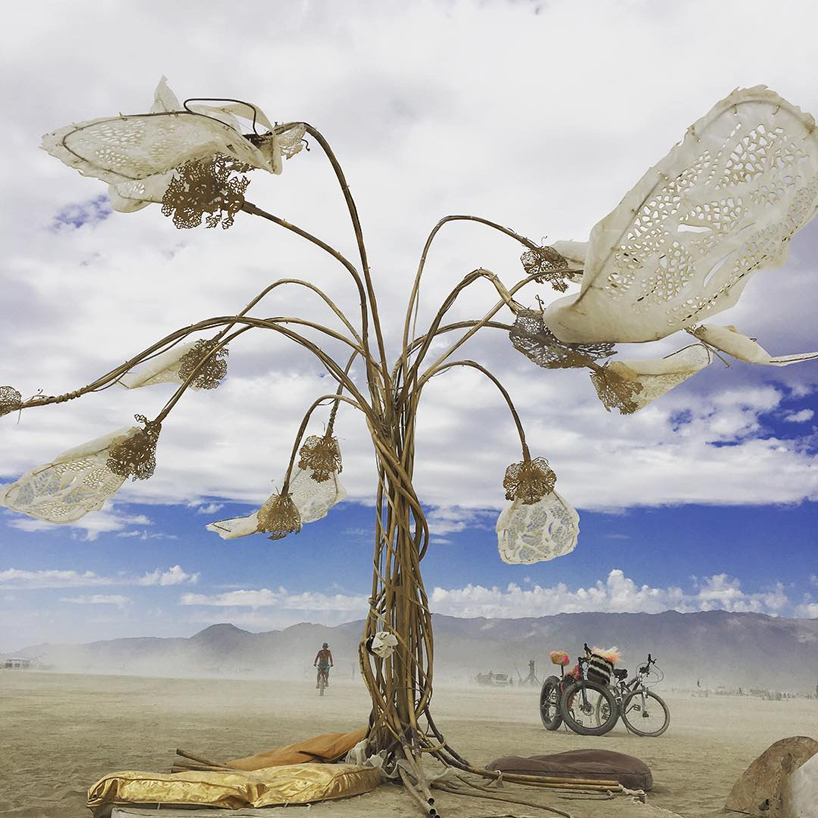 'grove' by saba ghole and shilo shiv suleman
photo by leah feldman / @petdrleah

'magic' by laura kimpton and jeff schomberg
photo by anthony ngu / @angulife

'medusa madness' by reared in steel
photo by mélodie monrose / @melodiemonrose
aug 08, 2017
aug 08, 2017
aug 30, 2016
aug 30, 2016
oct 06, 2015
oct 06, 2015