the museo del prado presents cai guo-qiang's 'spirit of painting' in madrid, spain. the artist has created large-scale paintings on site using gunpowder, as the exhibit is focused solely on his painted works. the exhibition arises from qiang's ongoing interest in spanish renaissance painter, sculptor and architect el greco, and sees him establishe a relationship with the great masters represented in the prado museum.

'salon de reinos', cai guo-qiang, gunpowder on canvas, 360 x 600 cm 2017
courtesy © museo nacional del prado
the performative exhibit sees guo-qiang transform 'the hall of realms' into his studio, where he produces a group of eight works inspired by the memory of the former palace space and in dialogue with spanish masters of the past. the artist's residency at the prado museum took place in the weeks leading up to the inauguration of the exhibition and concluded with the creation of the 'spirit of painting' — a monumental painting measuring 18 meters long and 3 meters in height.

image of the exhibition galleries 'the spirit of painting. cai guo-qiang at the prado'
photo by wen-you cai, courtesy cai studio
also on view during the exhibit are oil and acrylic works created by guo-qiang at the start of his activities as a painter. rare sketches and drawings on matchboxes by his father, cai ruiqin — who steered him towards painting — are also present at the exhibit. the exhibition is accompanied by a 20-minute documentary by spanish film director isabel coixet, which introduces viewers to the artist's creative process and the work that he has produced for this show.

image of the exhibition galleries 'the spirit of painting. cai guo-qiang at the prado'
photo by wen-you cai, courtesy cai studio

'alchemist', cai guo-qiang, gunpowder on canvas, 240 x 200 cm, 2017
courtesy © museo nacional del prado

'the distant clouds', cai guo-qiang, gunpowder on canvas, 240 x 200 cm, 2017
courtesy © museo nacional del prado

cai guo-qiang during the creation of gunpowder painting day and night in toledo at the salón de reinos (hall of realms) madrid, 2017
© museo nacional del prado

ignition of gunpowder painting at the salón de reinos (hall of realms) madrid, 2017
image © museo nacional del prado

cai guo-qiang and volunteers placing stencils for gunpowder painting day and night in toledo at the salón de reinos (hall of realms) madrid, 2017
© museo nacional del prado

day and night in toledo, cai guo-qiang gunpowder on canvas, 260 x 600 cm 2017
courtesy © museo nacional del prado

image of the exhibition galleries 'the spirit of painting. cai guo-qiang at the prado'
photo by wen-you cai, courtesy cai studio

ignition of gunpowder painting, 'the spirit of painting' at the salón de reinos (hall of realms), madrid, 2017
image © museo nacional del prado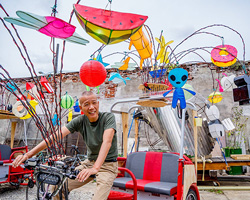 aug 31, 2017
aug 31, 2017
aug 25, 2017
aug 25, 2017
mar 22, 2016
mar 22, 2016
mar 17, 2016
mar 17, 2016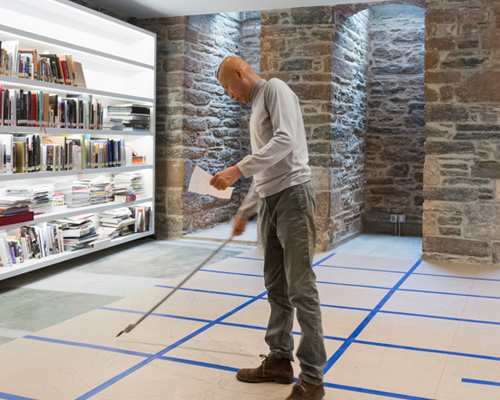 jan 21, 2016
jan 21, 2016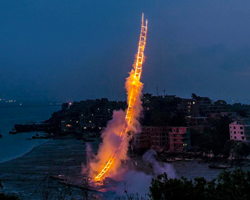 aug 12, 2015
aug 12, 2015