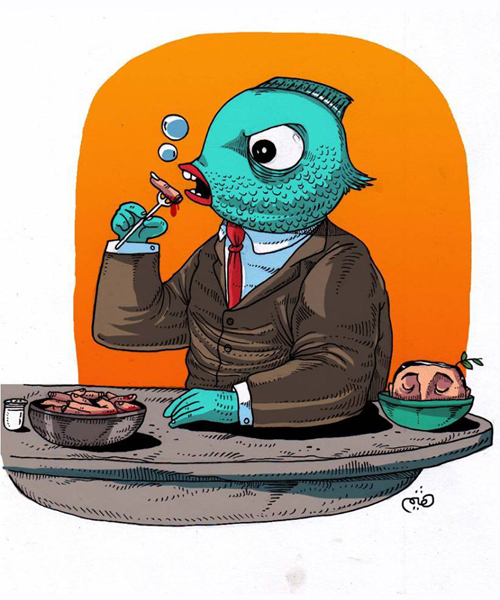 jun 05, 2016
cairo-based twins cartoon on using comics as a means of freedom of expression
cairo-based twins cartoon on using comics as a means of freedom of expression
image courtesy of twins cartoon

twins cartoon is the pseudonym of cairo-based identical twin comic artists mohamed and haitham el-seht. they grew up reading comic books, and eventually went on to study together at the faculty of fine art at minya university, upper egypt. upon graduation in 2008, they decided to do what they do best: work collectively, teaching and delivering creative workshops, as well as developing their own artistic practice, provoking thought and using comics as a form of freedom of expression. more recently, the brothers founded garage comics magazine—a comic magazine created by an arabic-comics' collective—and the cairo comix international festival—an event that highlights the comic industry in arabia.
mohamed and haitham el-seht on being comic artists
video courtesy of design indaba
designboom sat down with the brothers at the annual design indaba conference in cape town to discuss their artistic vision, their view on the comic scene in north africa, and dealing with censorship.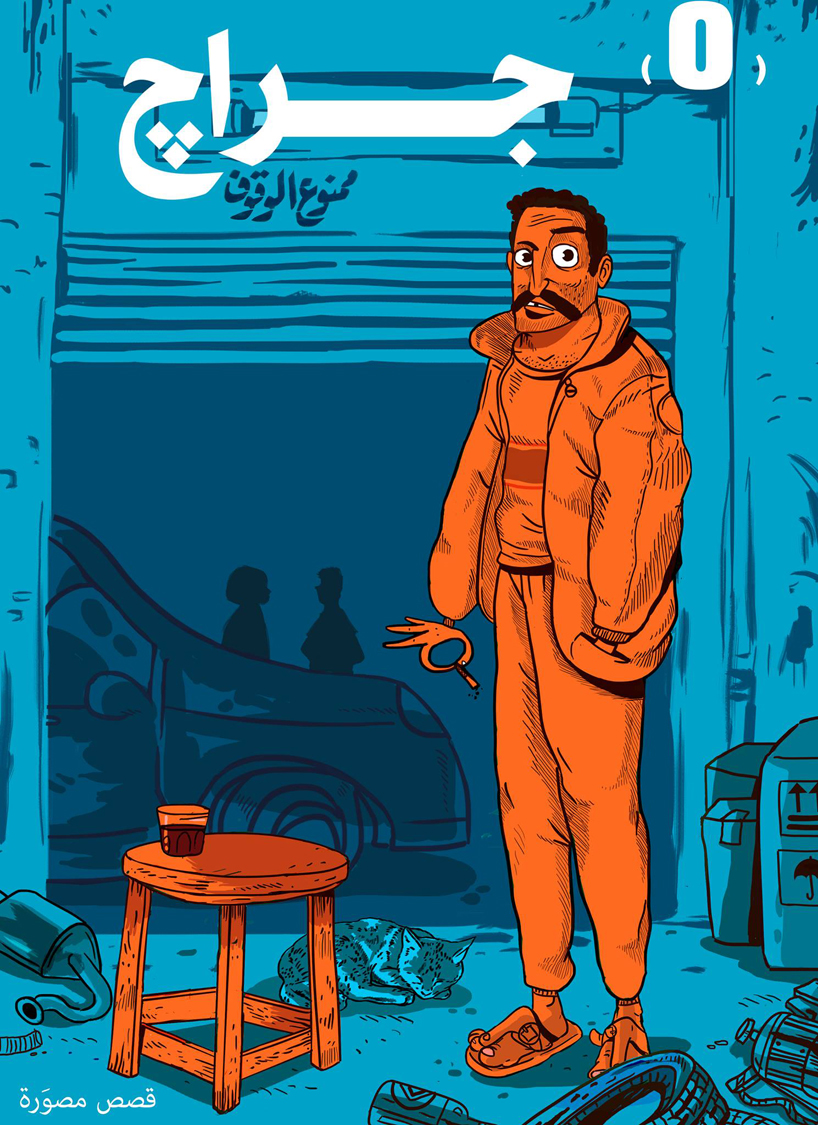 'garage magazine', issue 0
image courtesy of twins cartoon

designboom: how did you become comic artists?
twins cartoon: from earlier childhood, our parents realized that we were drawing extensively, so they helped us develop our talent by taking us to exhibitions and galleries. they also brought us many comic editions from america, france, japan and egypt…
daily life in egypt is so crowded with people and lively scenes which make for a visual feeding for any artist. this alone was motivation for us to become comic artists because there were so many stories we could tell through drawing. so we studied at minya university in the faculty of fine arts (animation department). when we graduated, we were employed in many cartoon and advertising companies, eventually starting to work as a comic artists with arabian and european publishing houses; and now we have made our own comic magazine 'garage'.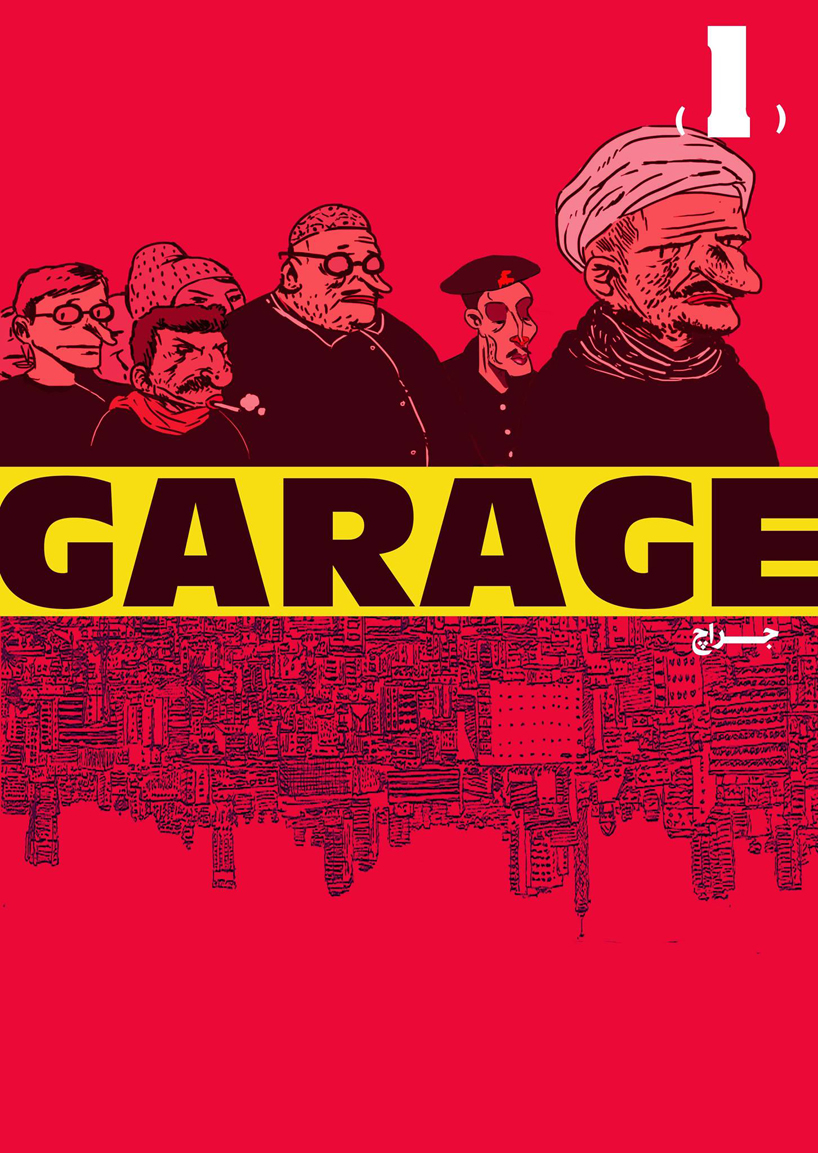 'garage' magazine, issue 1 (english version)
image courtesy of twins cartoon

DB: can you tell us about the 'garage' workshops you host, and developing the cairo comic international festival?
TC: 'garage' started after we founded our project 'kawkab el rasameen' (painters planet) in february 2014, which has now grown into a big community for creatives that hosts artistic gatherings in the streets of egypt and abroad. there are workshops between professional, underground and amateur artists, that lead to a collective production.
'kawkab el rasameen' was the kick-off for 'garage', launching issue '0' in august 2015, and shortly after cairo comix international festival in september—the first international comics festival in egypt. it was an initiative between us and two other egyptian comic artists delivered in the form of ceremonial art gathering of comic artists from egypt, and many countries such as france, japan, USA and some arabian countries. there are many events, including: concerts, book markets, panel discussions, research meetings etc. there are also the competent awards which recognize things such as the best album of comics in arabic, and best album of comics with arabic subtitles.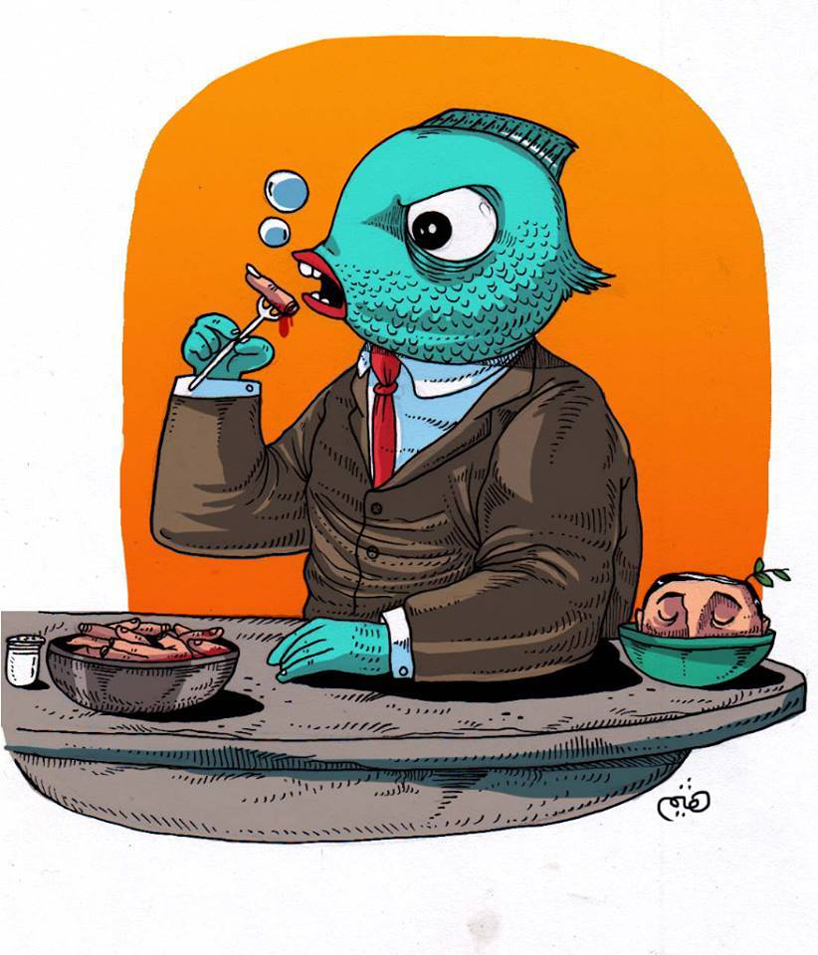 illustration from a graphic novel project on refugees
image courtesy of twins cartoon

DB: how big is the comic world in north africa, how easy it is to get published?
TC: egypt is a leading arabian country in the comic field. the comic scene in egypt started over 80 years ago, but most of them were targeted towards kids. after the egyptian revolution in 2011 the arab spring comic scene changed and focused on adults, with many comic editions released—from egypt to morocco to tunisia. what we can say is that the comic editions which are more effective, more powerful, are the independent ones that are not sponsored, because they don't have any specific agenda.
DB: do you cite political references in your drawings?
TC: politics is a part of our daily life which we can't ignore, and as we said before, the egyptian revolution had a big effect on the comic industry, which saw a lot of artistic development as a means of expression, not just in comics but also graffiti, theatre etc. for example, in the streets of cairo you could once walk everywhere and find a mix of societies—from the poor to the rich and cars. these kinds of contrasts are fuel for any artist, wanting to record all these scenes in his work because the artist's eye always has its own camera. political reference in our point of view is not just about authority, or to take down a bad president, but it also about social lifestyle.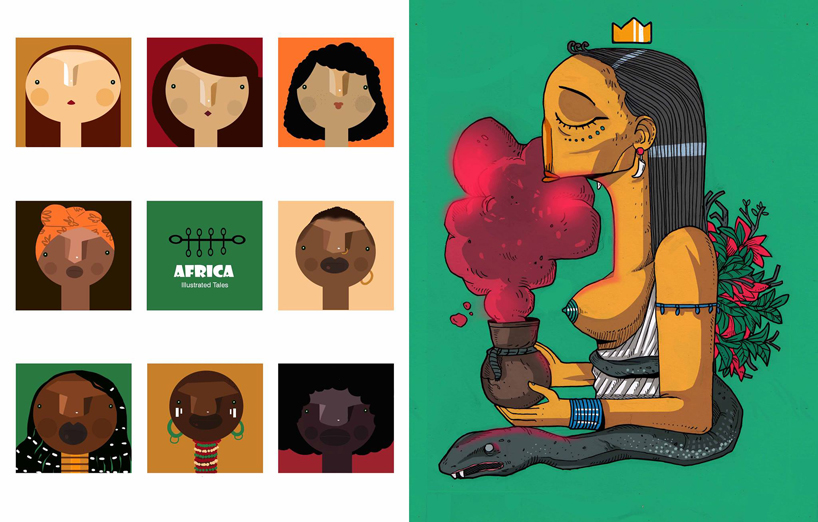 'africa illustrated tales'
image courtesy of twins cartoon

DB: has your art ever been censored by the authorities? or do you feel you can freely express yourselves?

TC: we can say that freedom in egypt is so rare, its almost not even available. art is a powerful tool for expression, but sure authorities don't like it because it exposes them against their people. the revolution gave artists a new spirit for expression, and they thought that it was time freely say what they feel. but many have, and continue to be, arrested and put in jail. the pencil is a tool which all dictators hate.

twins comic on their 'africa, illustrated tales' project
video courtesy of kotobna books
DB: what are you currently working on?
TC: we are mainly working on our comic magazine 'garage'. it's our main project which we want to distribute all over the world. we are also working on other projects such as 'cairo why?'; and 'al kahera leih'—a project on visual stories about cairo, done within a workshop delivered by the kawkab el rasameen in collaboration with polish artist agnes michalczyk and the megawra khalifa association. eight visual artists will show their work in an exhibition, which were a result of the 'cairo why?' workshop.
DB: how do you keep your ideas fresh?
TC: believing that art reflects the deep soul of society. it establishes effective community participation among artists talent. any creative who want to keep his ideas fresh should follow-up on his community's happenings, at home and abroad.
twins cartoon on comics as power, beauty and expression at design indaba
video courtesy of design indaba

haitham and mohamed el-seht of twins cartoon
portrait © designboom
—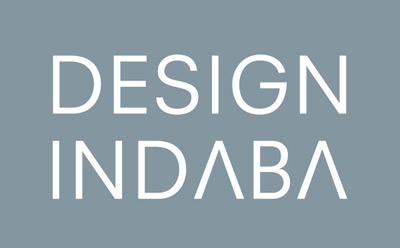 design indaba
is a multifaceted platform committed to a better world through creativity. the south-african online publication hosts an annual festival and social impact do tank in cape town. the design indaba festival has been created by ravi naidoo in 1995, with focus on african and global creativity, through the lens of the work and ideas of leading thinkers and doers, opinion formers, trendsetters and industry experts.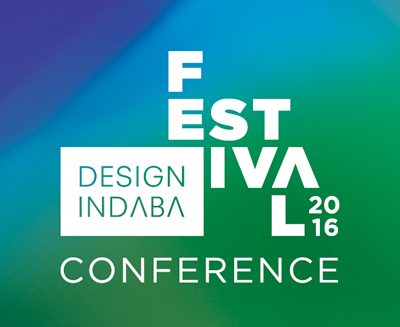 design indaba conference 2016
is a three-day event (february 17 – 19) in cape town and is all about illustrating how design, creativity and innovation can positively impact the world. so much more than a 'how-to' conference, this is a forum fueled by inspiration that breeds ideas, ingenuity and innovation. the conference is an opportunity to listen to the world's foremost creatives, entrepreneurs and trendsetters. it's the not-to-be-missed creative event in africa.
see designboom's coverage of the 2015 design indaba conference here.
Save
Save
Save
aug 15, 2016
aug 15, 2016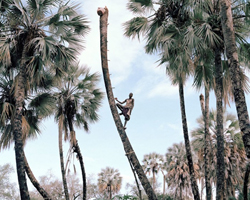 aug 09, 2016
aug 09, 2016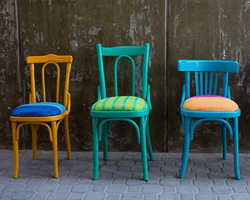 aug 02, 2016
aug 02, 2016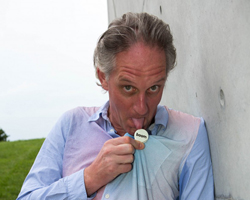 jul 29, 2016
jul 29, 2016
jul 26, 2016
jul 26, 2016
a diverse digital database that acts as a valuable guide in gaining insight and information about a product directly from the manufacturer, and serves as a rich reference point in developing a project or scheme.