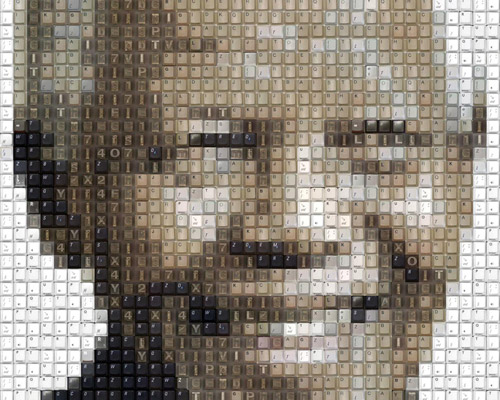 aug 28, 2012
'analogue to digital' series of celebrity keyboard portraits by WBK
'analogue to digital' series of celebrity keyboard portraits by WBK all images courtesy the artist 63cm x 63cm
australian artist WBK or works by knight has developed a series of portraits which pay tribute to various individuals whose influence helped change the realities of technology and mass media through out the 20th and 21st centuries. WBK builds all of his mosaic artworks from images of letter components from the keyboards of antiquated analog and digitized devices to create mosaic representations of famous figures from popular culture. the faces of celebrities and visionaries like astronaut neil armstrong, rapper tupac, politician aung san suu kyi mp ac, or olympian usain bolt are realized through the strategic placement of worn letter and number type parts of various shapes and sizes.
shown above: 'WBK nelson mandela' 'nelson rolihlahla mandela born 18 july 1918 is a south african politician who served as president of south africa from 1994 to 1999, the first ever to be elected in a fully representative democratic election. before being elected president, mandela was a militant anti-apartheid activist, and the leader and co-founder of umkhonto we sizwe, the armed wing of the african national congress (anc). in 1962 he was arrested and convicted of sabotage and other charges, and sentenced to life imprisonment. mandela went on to serve 27 years in prison, spending many of these years on robben island. following his release from prison on 11 february 1990, mandela led his party in the negotiations that led to the establishment of democracy in 1994. as president, he frequently gave priority to reconciliation, while introducing policies aimed at combating poverty and inequality in south africa. in south africa, mandela is often known as madiba, his xhosa clan name; or as tata. mandela has received more than 250 awards over four decades, including the 1993 nobel peace prize.' -WBK
'WBK neil armstrong'
'a large part of my work makes reference and is influenced by the transition from analogue to digital. using old type sets, type writer keys, analogue numbers, analogue timepieces (clock faces) etc. to represent the analogue era. the digital era suggested with computer keys, calculator buttons phone buttons, etc.' -WBK
'WBK bono U2'
'hattie mcdaniel'
'hattie mcdaniel (june 10, 1895 – october 26, 1952) was an american actress. mcdaniel was the first black person to win an academy award. she won the award for best supporting actress for her role of mammy in gone with the wind (1939). in addition to having acted in many films, mcdaniel was a professional singer-songwriter, comedian, stage actress, radio performer, and television star; she was the first black woman to sing on the radio in america. [1][2] over the course of her career, mcdaniel appeared in over 300 films, although she received screen credits for only about 80. she gained the respect of the african american show business community with her generosity, elegance, great beauty, and charm.' -WBK
'aung san suu kyi mp ac'
'aung san suu kyi mp ac (burmese: ; mlcts: aung hcan: cu. krany, ipa: [ʔàʊɴ sʰáɴ sṵ tɕì]; born 19 june 1945) is a burmese opposition politician and general secretary of the national league for democracy (nld) in burma. in the 1990 general election, the nld won 59% of the national votes and 81% (392 of 485) of the seats in parliament. she had, however, already been detained under house arrest before the elections. she remained under house arrest in burma for almost 15 of the 21 years from 20 july 1989 until her most recent release on 13 november 2010,[9] becoming one of the world's most prominent (now former) political prisoners.' -WBK
'barry weiss'
'jay-z'
'usain bolt'
'ryan gosling'
'the hand made days are gone. our food, our clothes, our furniture, our homes, our lives are manufactured. life is factory made. WBK is factory made art for a manufactured world. with a quite reflection on an analogue past.' -WBK
'tupac'
'hugh laurie aka house', 2012
'dr. dre'
via visual news / houhouhaha
aug 03, 2016
aug 03, 2016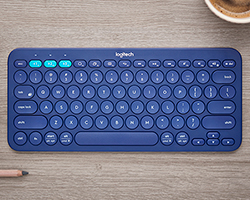 nov 19, 2015
nov 19, 2015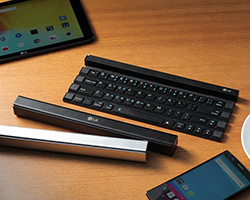 aug 27, 2015
aug 27, 2015
jul 24, 2015
jul 24, 2015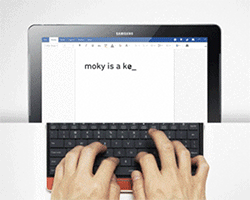 jun 09, 2015
jun 09, 2015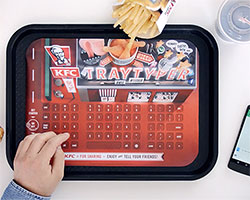 may 20, 2015
may 20, 2015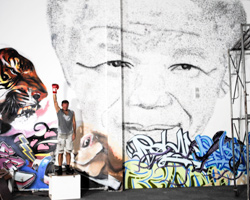 dec 06, 2013
dec 06, 2013
sep 20, 2012
sep 20, 2012
a diverse digital database that acts as a valuable guide in gaining insight and information about a product directly from the manufacturer, and serves as a rich reference point in developing a project or scheme.