french photographer and artist charles pétillon has a penchant for the preposterous, 'invading' public places and surprising spaces with bounties of balloons. during milan design week 2017, pétillon has scaled up his inflatable artworks for textile manufacturer sunbrella, creating an artistic installation he calls 'connexions'. ten enormous balloons, interconnected and canvassed in the latest sunbrella fabrics, infilled milan's superstudio space. the intervention has also been presented alongside a photographic series, where pétillon placed the balloon bundle in unexpected indoor and outdoor areas. 

all images © charles pétillon
during design week, the oversized balloon bundle has been sited within milan's superstudio space, looming more than four meters above visitors and curious passersby. in order to contextualize 'connexions' and mark a meaningful interpretation of sunbrella's fabrics, pétillon brought the balloon structure to a variety of interior and exterior spaces, photographing it in unusual settings and situations. both the physical installation, and the colorful documentation are accompanied by a video chronicling the behind-the-scenes creation of pétillon and his team's artistic journey. another feature of the exhibition includes an interactive, virtual component, where online viewers can create their own 'connexions' by digitally siting the structure at the location of their choosing. 
oct 23, 2017
oct 23, 2017
sep 06, 2017
sep 06, 2017
jul 19, 2017
jul 19, 2017
jul 18, 2017
jul 18, 2017
jul 05, 2017
jul 05, 2017
jul 07, 2016
jul 07, 2016
aug 27, 2015
aug 27, 2015
feb 05, 2015
feb 05, 2015
oct 23, 2017
oct 23, 2017
jul 23, 2017
jul 23, 2017
jun 11, 2017
jun 11, 2017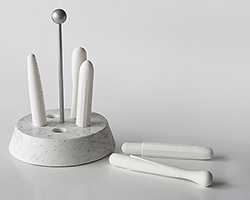 jun 07, 2017
jun 07, 2017
jun 02, 2017
jun 02, 2017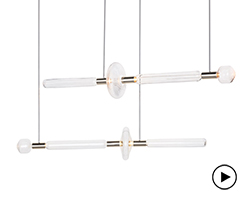 jun 01, 2017
jun 01, 2017