aug 27, 2015
charles pétillon floats a cloud of 100,000 balloons inside covent garden
charles pétillon floats a cloud of 100,000 balloons inside covent garden
photography by paul grover
french artist charles pétillon has filled london's 19th century covent garden market building with 100,000 giant white balloons. named 'heartbeat', the work is pétillon's first public art installation, and his first ever live work outside of his native country.
'the balloon invasions I create are metaphors', explains charles pétillon. 'their goal is to change the way in which we see the things we live alongside each day without really noticing them. with 'heartbeat' I want to represent the market building as the beating heart of this area – connecting its past with the present day to allow visitors to re-examine its role at the heart of london's life.'

the market building has been filled with a cloud of 100,000 white balloons
launched ahead of the london design festival, the balloons weave their way through the south hall of the grade II listed building, stretching to a total length of 54 meters. the installation also incorporates gently pulses of white light, designed to reflect the history, energy and dynamism of the district.
'each balloon has its own dimensions and yet is part of a giant but fragile composition that creates a floating cloud above the energy of the market below', continues pétillon. 'this fragility is represented by contrasting materials and also the whiteness of the balloons that move and pulse appearing as alive and vibrant as the area itself.'

the balloons weave their way through the grade II listed building
'heartbeat' will occupy the market building until september 27, while a neighboring pop-up gallery showcases pétillon's previous series of invasions as well as some of his other work. the project forms part of covent garden's ongoing cultural program which transforms the district into an ever-changing, open-air art gallery. last november, artist alex chinneck manipulated the architecture of the historic site.

the installation totals 54 meters in length

the cloud is installed beneath the ceiling of the south hall

the installation incorporates pulsating white light

the work is designed to reflect the history, energy and dynamism of the district

artist charles pétillon explains his design for 'heartbeat'

see a selection of the artist's previous 'invasions' here
jul 19, 2017
jul 19, 2017
jul 18, 2017
jul 18, 2017
jul 05, 2017
jul 05, 2017
apr 24, 2017
apr 24, 2017
feb 05, 2015
feb 05, 2015
oct 13, 2015
oct 13, 2015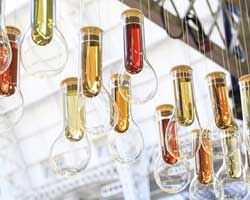 sep 25, 2015
sep 25, 2015
sep 25, 2015
sep 25, 2015