with a theme called 'continuum — generation by generation', the chinese pavilion at the 57th venice art biennale is based on the concept of buxi. meaning 'ceaselessly' and 'unrelentingly', buxi also implies unbroken energetic transmission and a generative life force that survives through residence and adaptability to the changes of history and fate. following the theme, wang tianwen, tang nannan, and yao huifen present 'removing the mountains from and filling the sea', a shadow theatre performance that acts as the core of the whole pavilion.

all images © designboom
the collective creation is based on crossover and collaboration by the curator, four artists and other participants. juxtaposing craft and technology, the exhibition features screens where the traditional shadow puppet are presented—where people move the figurines—next to an automated one where the puppets are moved by a small system. the narrative of the shows stems from three chinese fables – the foolish old man removes the mountains, jingwei filling the sea, and fish kun morphs into bird peng. when the artists are not performing the fables, the automated systems do it for the public.

'the bird continuum' by yao huifen
with 'removing the mountains from and filling the sea', wang tianwen, tang nannan, and yao huifen unfold throughout the exhibition the themes of mountain and ocean, and ancient and modern. 'even though these projects incorporates many traditional chinese elements, the working method of inter-collaboration is more typical of the internet era: interactions occur between two points, from one point to multi-points, and from multi-points to multi-points. in this web of interaction and inter-collaboration, tradition is both extended and interpreted by both contemporary artists and folk artists. contemporary artists thus become active elements of collaboration.' – qiu zhije, chinese pavilion curator.

when the performers are not available, machines are able to do the shadow show

mechanism

visitors taking pictures of the 'removing the ocean and filling the sea' installation

'skeleton fantasy show' by yao huifen

the magic is revealed from behind

waves used in 'skeleton fantasy show'

bamboo sticks support the different puppets
sep 05, 2017
sep 05, 2017
aug 30, 2017
aug 30, 2017
jul 08, 2017
jul 08, 2017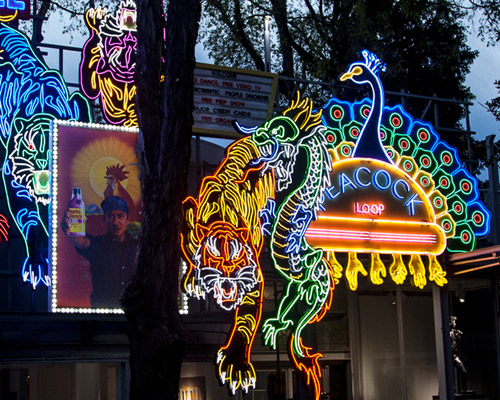 jun 29, 2017
jun 29, 2017
jun 06, 2017
jun 06, 2017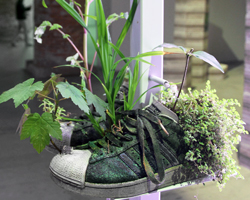 jun 05, 2017
jun 05, 2017