the beetle and golf are icons of the volkswagen brand, maturing across a range of models from classic to contemporary times. in homage to the vintage versions of the car, two colorful cruisers get their groove on in this latest short film by UK-based artist chris labrooy. the animation, titled 'cut & shut', continues labrooy's ongoing interest in automobiles, following his 'auto elasticity' series of twisted and tangled cars in tokyo, and his porsches parked in surreal scenarios around palm springs.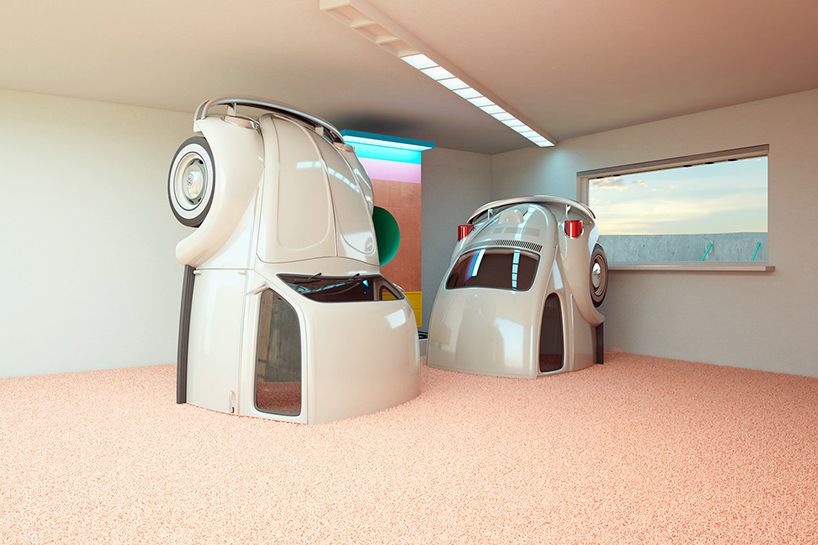 'cut & shut' continues labrooy's ongoing interest in automobiles
'cut & shut' sees the beetle and golf halved, dissected and disjointed to form familiar yet realistically-impossible interpretations of each car. set in unconventional locations — an indoor living room sparsely populated with furniture, and a vibrant outdoor landscape — the cruisers encounter unusual situations and scenarios. labrooy has animated a beetle to be sucked through a portal and pushed out the other end; a golf sliced in half to shimmy its way across the scene, and an amalgamation of the two bundled into a bizarre vehicular ball.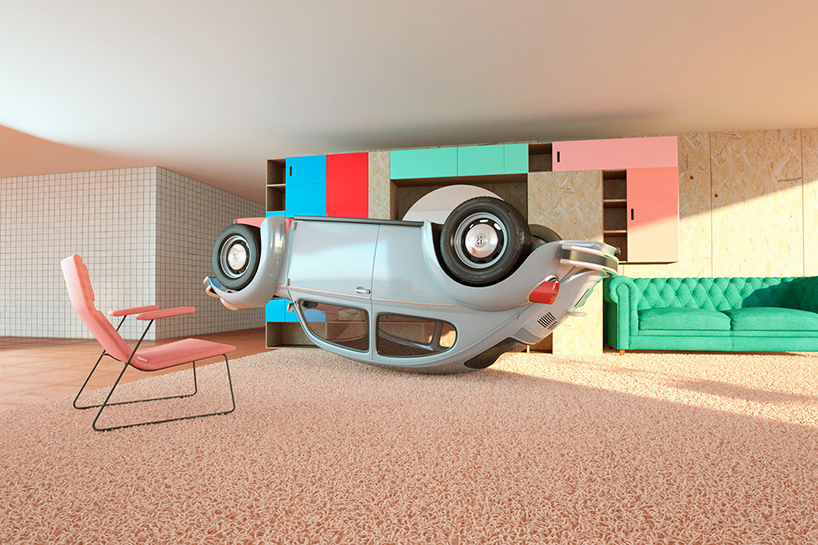 the cars are set in unconventional locations, like an indoor living room sparsely populated with furniture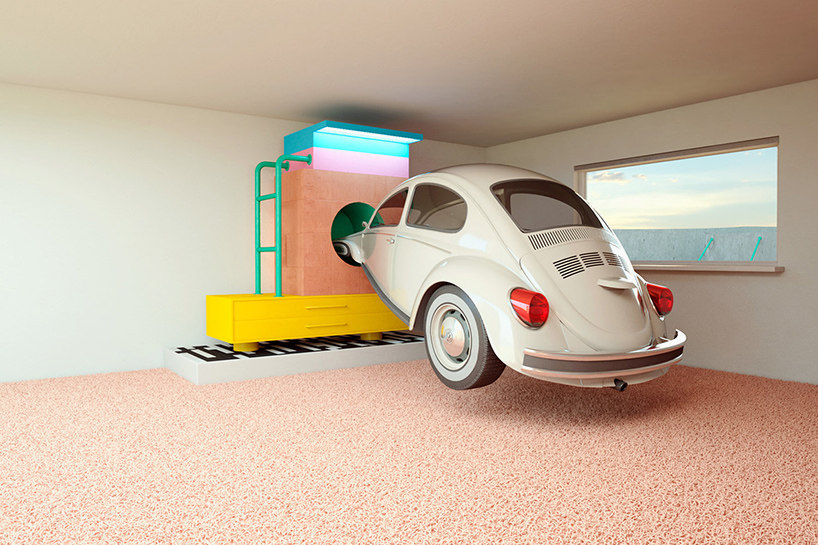 a beetle is sucked through a portal and pushed out the other end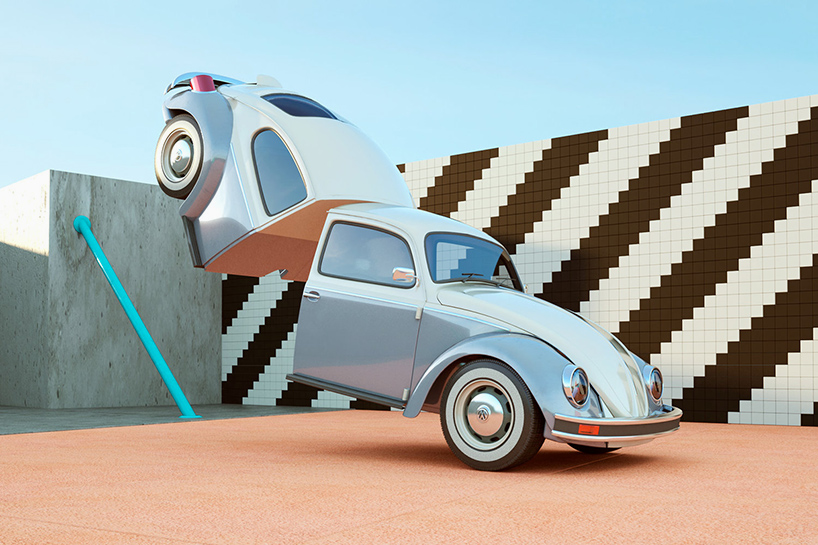 'cut & shut' sees the beetle and golf halved, dissected and disjointed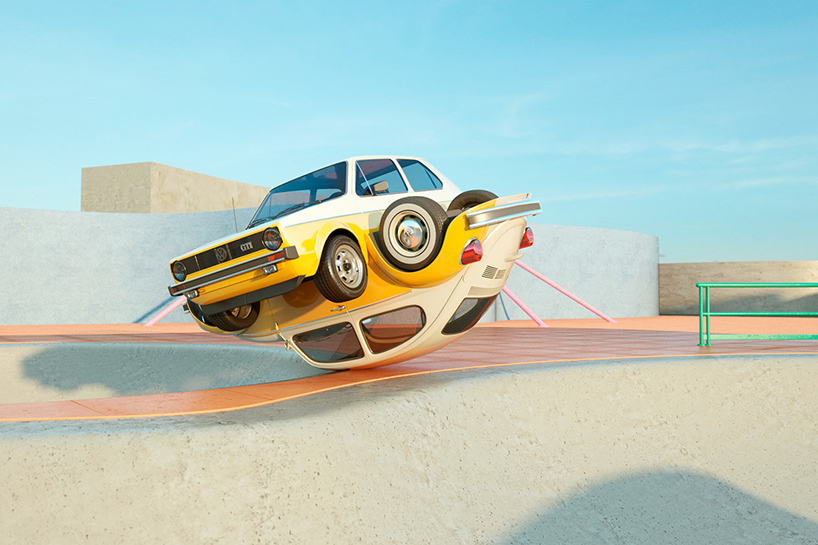 an amalgamation of two bundled cars becomes a bizarre vehicular ball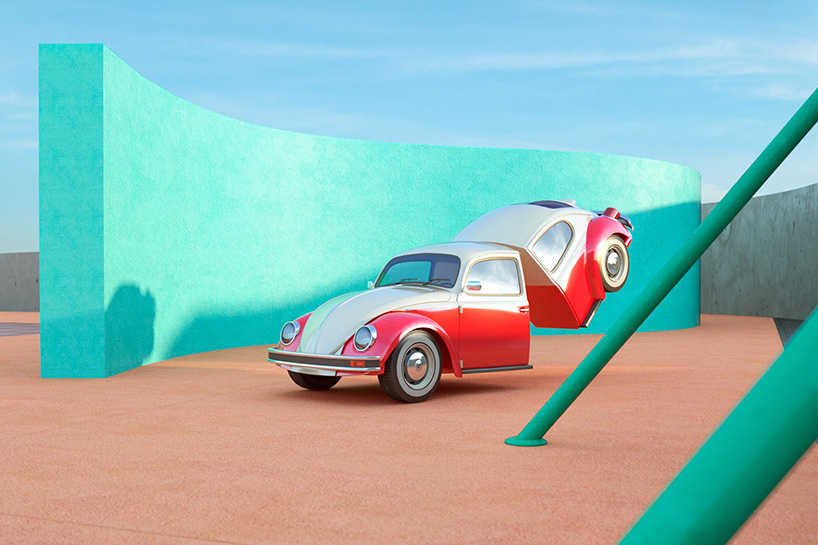 familiar yet realistically-impossible interpretations of each car are formed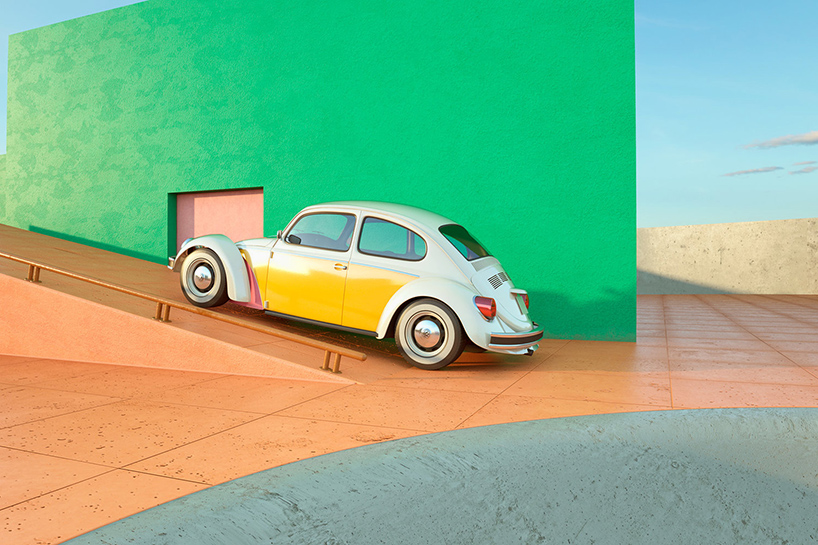 the animation pays homage to the vintage versions of the volkswagen
jul 16, 2017
jul 16, 2017
jul 16, 2017
jul 16, 2017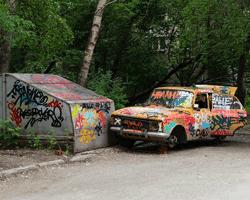 jul 13, 2017
jul 13, 2017
dec 22, 2016
dec 22, 2016
nov 14, 2016
nov 14, 2016
feb 12, 2016
feb 12, 2016