museums are taking to social media to share the creepiest items in their collections after the UK's yorkshire museum launched a weekly #curatorbattle on social media. the new initiative challenges museums and visitors to put forward objects related to a particular theme. the archeological museum started the competition after closing due to COVID-19 restrictions.
on friday, it kicked off last week's informal competition with a picture of a hair bun from the burial of a roman woman in the third or fourth century. the image was shared with a call for museum experts to submit pictures of the creepiest objects in their collections.
MUSEUMS ASSEMBLE! It's time for #CURATORBATTLE! 💥

Today's theme, chosen by you, is #CreepiestObject!

We're kicking things off with this 3rd/4th century hair bun from the burial of a #Roman lady, still with the jet pins in place…

CAN YOU BEAT IT? 💥 pic.twitter.com/ntPiXDuM6v

— Yorkshire Museum (@YorkshireMuseum) April 17, 2020
the national museums of scotland responded with a germolene-pink 'mermaid' with googly eyes and rotting teeth. other replies include the german history museum, which submitted a 17th-century plague mask; oshawa museum, in ontario, canada, which offered a photograph of a creepy clown; the new york historical society with the death mask of former us vice-president aaron burr; and america's first museum, the charleston museum's hair-weaving table, including hair.
Our #CreepiestObject has to be this 'mermaid'… 😱💀🧜‍♀️ #CURATORBATTLE #TroublingTaxidermy pic.twitter.com/GMSosyuqIX

— Natural Sciences NMS (@NatSciNMS) April 17, 2020
previous instalments included calls for the dullest, prettiest, and deadliest objects, as well as an easter-themed search for the 'best egg.' meanwhile, other museums have turned to social media and other online platforms in order to connect with visitors while they are closed, including the getty museum challenging people to recreate artworks with household items and MoMA, which has launched a series of free educational courses.
Thanks for thinking of us @HottyCouture and wow, will we be having nightmares tonight with all these #CreepiestObject|s ! Here is the one we just can't hide from you, one of our many creepy gems – our Plague Mask (1650/1750)! #curatorbattle pic.twitter.com/JrMjqAJSIM

— Deutsches Historisches Museum (@DHMBerlin) April 17, 2020
GUYS we know we have already won. This severed lower leg by Kerry Jameson has sprouted its own legs and a rather beastly head. @COCAYork #RethinkCeramics pic.twitter.com/Ip84aNacUX

— York Art Gallery (@YorkArtGallery) April 17, 2020
Live from the Toy Museum of Penshurst Place, we present the Drinking Bear. Feed it a 2 pence piece and it'll pretend to drink from its cup as it stares into your soul. #CuratorBattle #CreepiestObject pic.twitter.com/ohNl2974UJ

— Penshurst Place (@PenshurstPlace) April 17, 2020
Turn the creep up to 💯 and check out this iron mask that was exhibited in the @TowerOfLondon as an Executioner's Mask. However, due to its grotesque appearance, we think it's more likely part of an elaborate scold's bridle – an iron muzzle designed for public humiliation 😱 pic.twitter.com/1nG4mMZRex

— Royal Armouries (@Royal_Armouries) April 17, 2020
Just when you thought it couldn't get any worse, we present ….

MC 294

No need to thank us, it was honestly our pleasure #CURATORBATTLE #CreepiestObject pic.twitter.com/kgAA2ePMIr

— Egham Museum (@EghamMuseum) April 17, 2020
jul 02, 2020
jul 02, 2020
jun 30, 2020
jun 30, 2020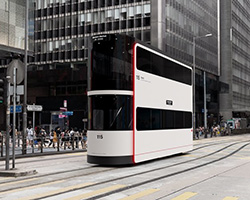 jun 30, 2020
jun 30, 2020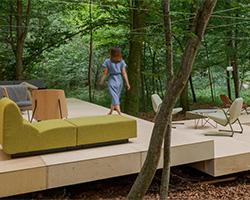 jun 29, 2020
jun 29, 2020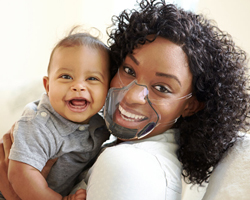 jun 25, 2020
jun 25, 2020
jun 24, 2020
jun 24, 2020
a diverse digital database that acts as a valuable guide in gaining insight and information about a product directly from the manufacturer, and serves as a rich reference point in developing a project or scheme.