daan roosegaarde has added a new dimension to amsterdam's airport schiphol with installation of 'beyond' — a permanent, public artwork within departure hall 3. the artist and innovator has created a milieu of 3D clouds and dutch light to the wall, creating a space of wonder and identity for millions of travelers who pass through the space each year.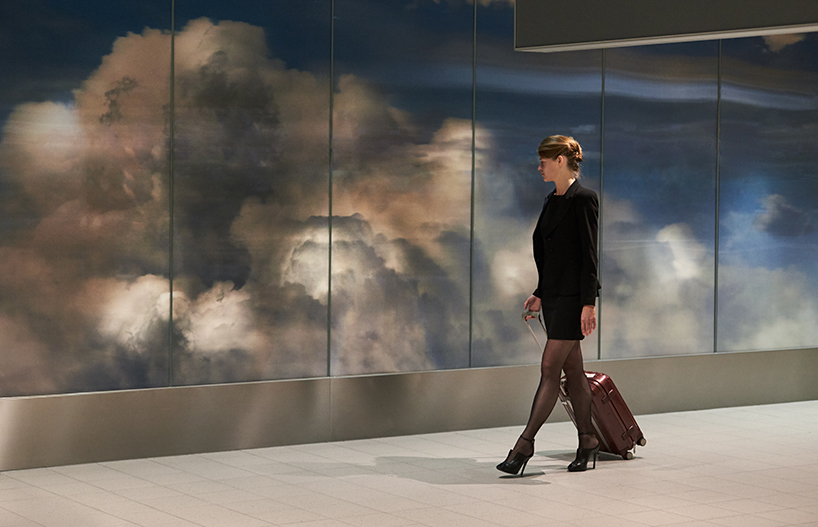 inspired by 17th-century masters such as salomon ruysdael, daan roosegaarde's fascination for the dutch landscape, and the role that people played in it, directly informed the design. although it measures just 10 centimeters in thickness, the cloud wall gives the impression of three-dimensional depth thanks to a unique printing technology, which uses lenses that produce perspective and movement when the work is observed from different angles. this 3D effect is enhanced by tinted LED lamps embedded within the wall, creating a space that is both physical and poetic.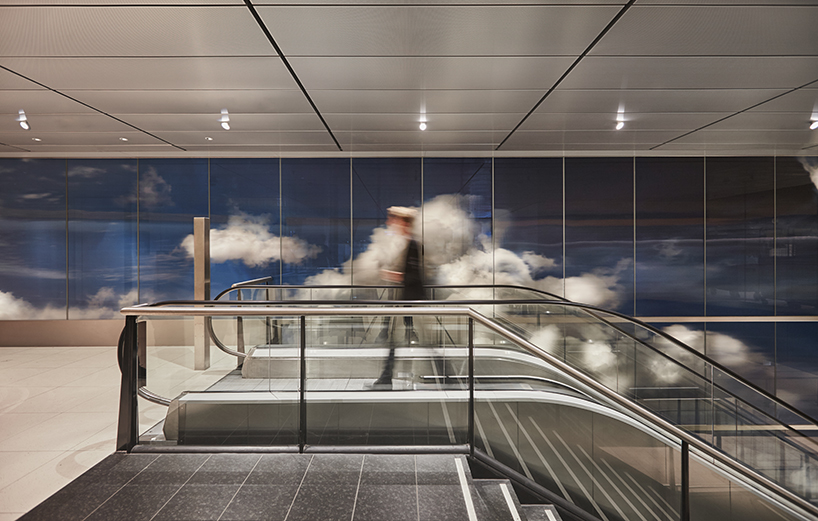 spanning 112 meters in length and comprising 160 billion pixels, 'beyond' consists of various cloud dimensions, rather than a straightforward aerial image. golden clouds, characteristic of the famous dutch golden age, are visible at the wall's center, while more international clouds move into view as one ascends the various escalators and circulation routes.
to understand more about the project, designboom spoke with its creator daan roosegaarde, who explained the permanent piece in more detail.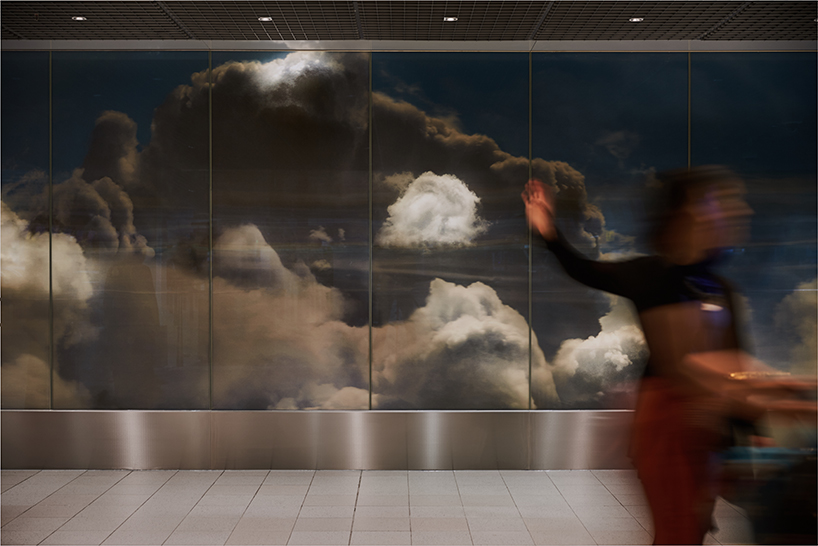 designboom: airports by nature are transitory spaces, often without much individual character. why do you think it's important for art to be part of this kind of public environment?
daan roosegaarde: well I think it was for two reasons: one, it was a request from the architect at schiphol airport themselves. because of the renovation, this 112 meter long wall appeared, and they wanted to do something special — not like advertising or some simple wallpaper — so they called me, because they know I love schiphol airport. I use it a lot to travel, but I also just go sometimes to hang out, to read, to write to work on new ideas. I love these spaces where people are sort of on the move, where there is an energy that people want to discover, away from the status quo. so it was sort of an easy answer: yes, my pleasure to work on this.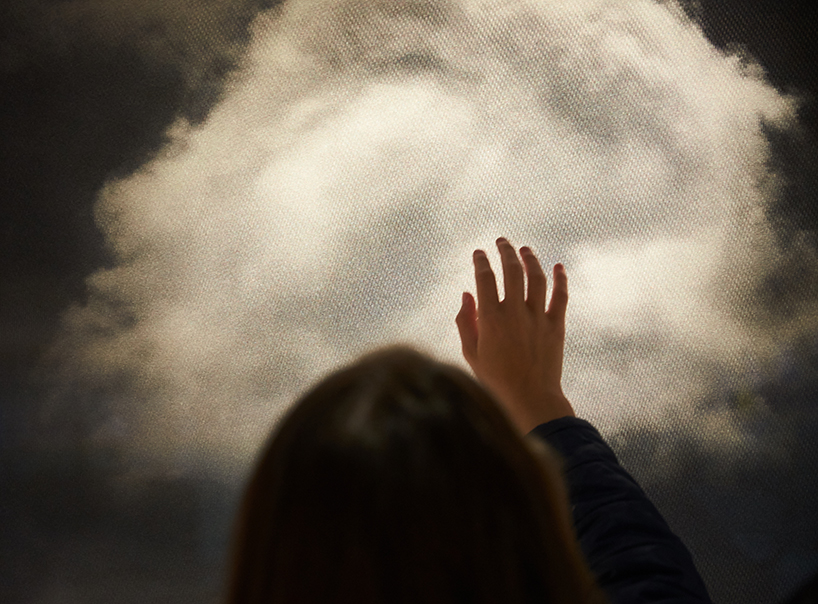 (continued) then, we sort of started to work on the purpose — what is meaningful in a transit place like this. I think the notion of the landscape — and my own personal fascination with the landscape, the dutch sky, the dutch light, the dutch clouds — meant I wanted to create a place for people to dream a bit, be mesmerized, and unplug in this super hectic and sometimes no-nonsense environment. so we started to look at the famous 17th century dutch master painters. but while they used charcoal or oil paint or pencils, we live in the 21st century now — we're some years ahead! we're in the 4th industrial revolution, we can 3D print, we can manage incredibly fine processes of making.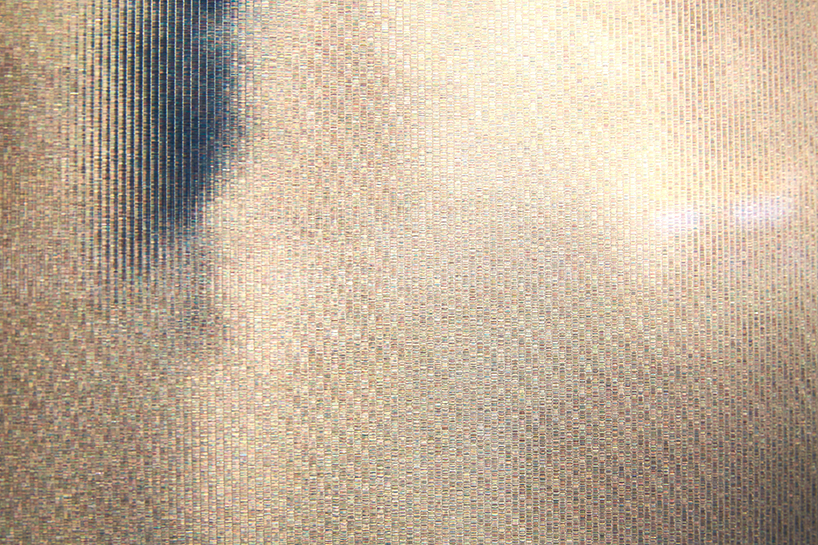 designboom: how has the installation altered the depth of the space?
DR: we started to think about adding a dimension to schiphol airport in a poetic way — daydreaming, looking at clouds — but we also wanted something very physical. we added so much depth and space to schiphol airport that even the CEO of schiphol saw it and said 'oh extra space! to whom can I rent it?!'…we're not going to do that, but I really like this idea of optical illusions, and the way you can literally add space to architecture. that's something we're definitely going to explore more in the future, whether in tunnels or other crowded spaces — a 4th dimension of architecture.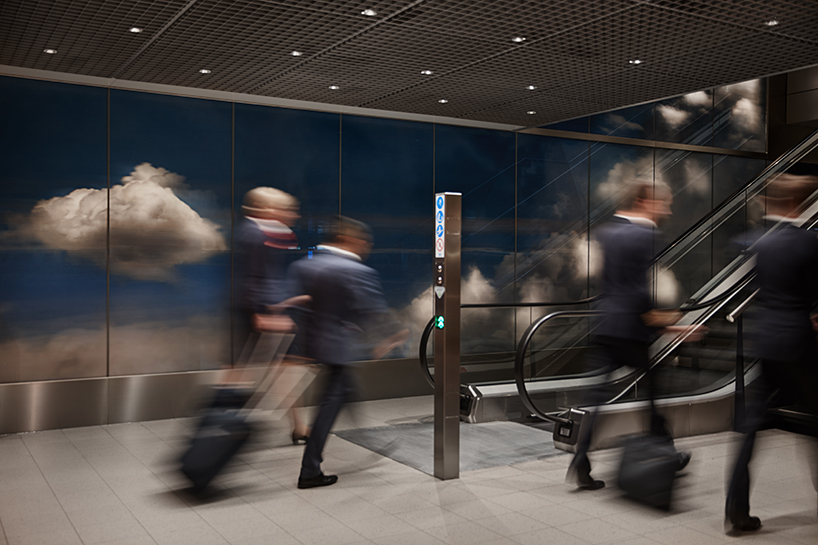 (continued) it also was great to work with this team of designers and engineers for two and a half years — a lot of testing, prototyping failing and tying again, but we're really happy with the finished product. we also played with LEDs behind the printed lenses to sort of enhance this notion of depth. its the largest piece out there now of its kind — book of world records stuff! I also really like that it's public, you don't need to buy a ticket — anyone can go there.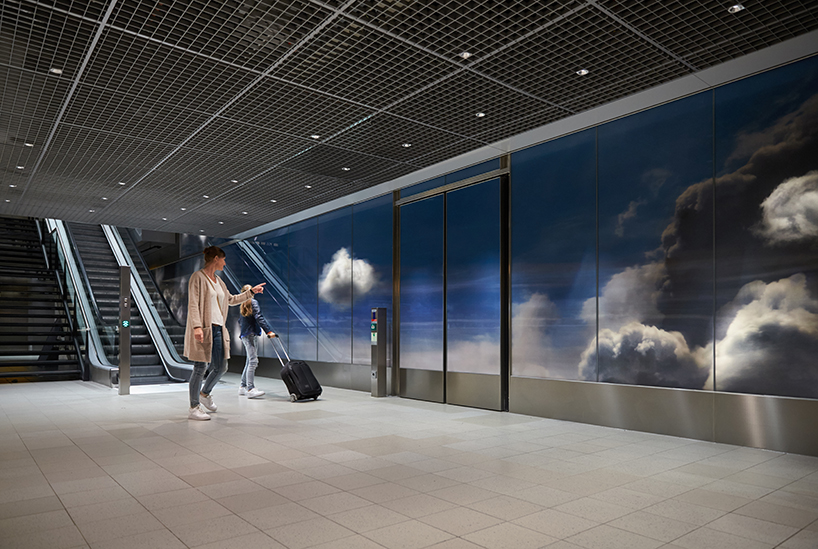 designboom: with so many different people from all over the world meeting 'beyond' at schiphol airport, how do you hope it connects with them, and what would you like them to take away from viewing it?
DR: what I want is that people feel the power of imagination and of creativity, which I think is the true capital of human beings. as robots and machines will take over our jobs more and more, sometimes people are also a bit scared of the future. there are some elements that you and I have that are uncopyable by technology, and imagination and creativity are some of them. so I hope that people will experience that on their way to the airplane. I'm sure I will have some delayed planes on my conscience! but I'm okay with that…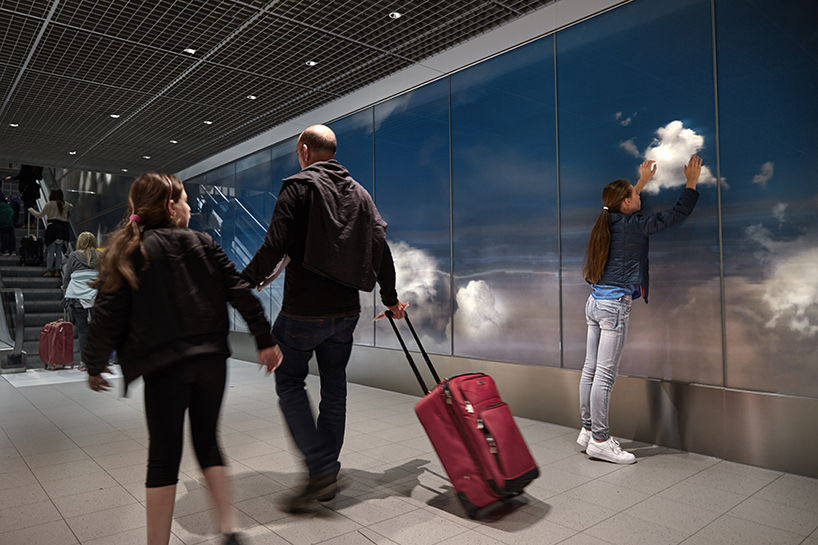 designboom: can you descibe this idea of 'techno-poetry' and how you intertwine the art and technology worlds?
DR: well we integrate this notion into many of our projects — like our van gogh bike path, our our smog free tower which is opening in beijing in two or three weeks. I think being an artist or a designer on one hand is the world of poetry, dreams, of new ideas; and on the other hand there's a desire to make it happen, to test it, put it out there in the public and to have an impact. 'techno-poetry' is about merging the worlds of poetry and pragmatism and using technology not only as a purely informational tool, but to trigger the imaginative side, the leonardo da vinci side of ourselves, to explore, to make, and to be curious. I think the element of poetry is really important — and I miss that in today's world.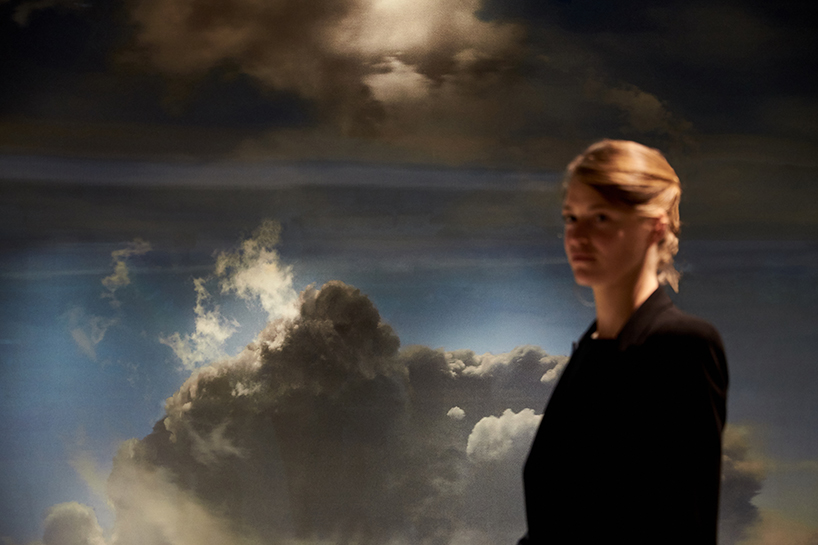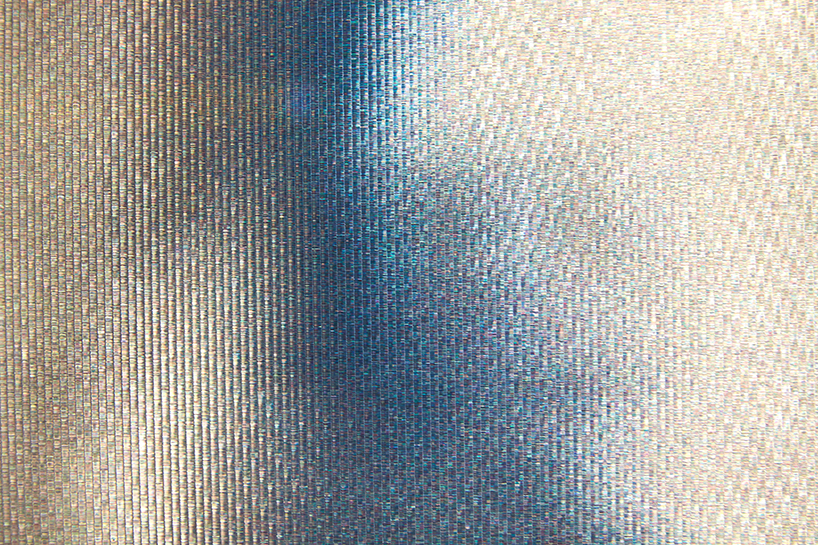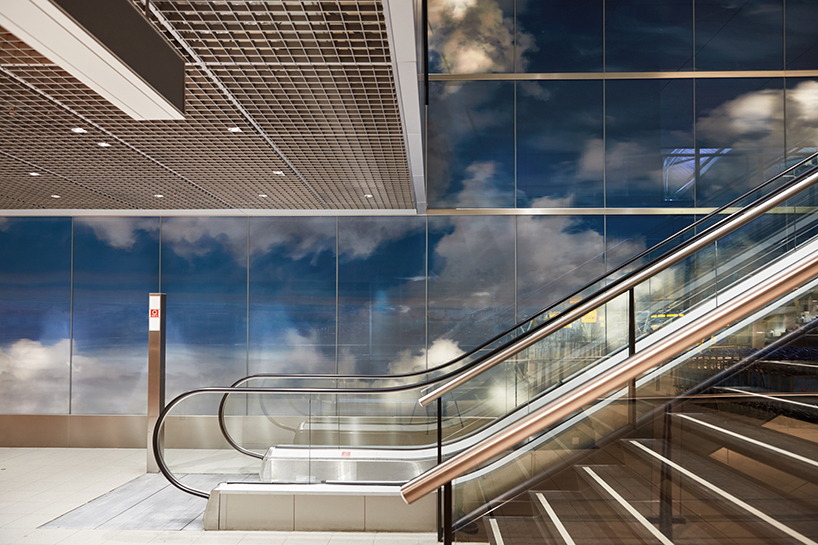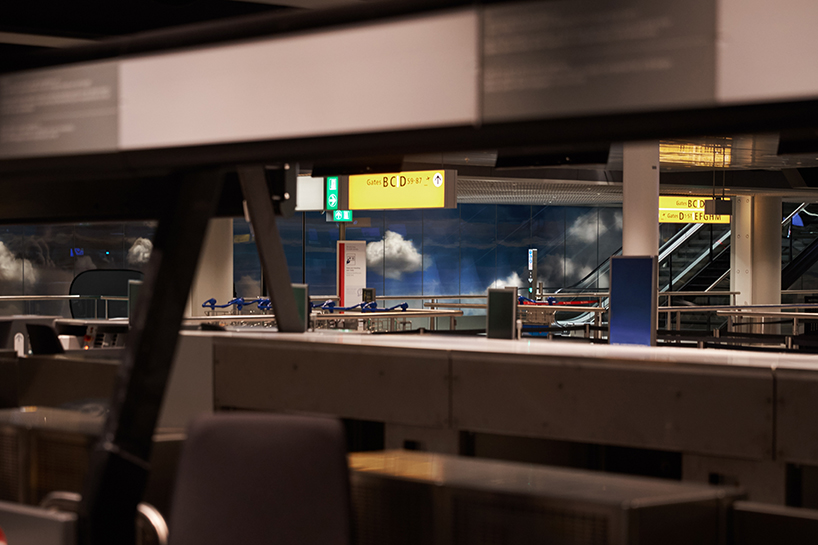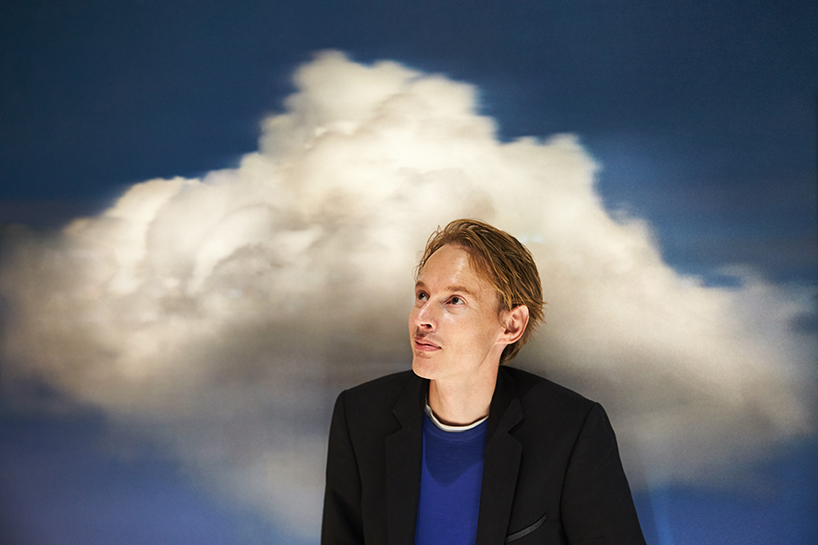 Save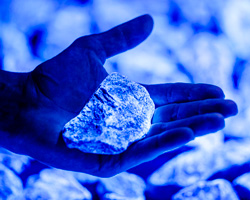 jan 18, 2020
jan 18, 2020
jan 21, 2019
jan 21, 2019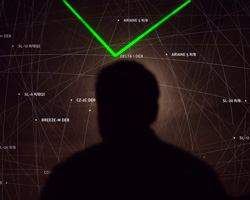 nov 04, 2018
nov 04, 2018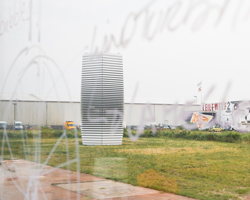 jul 05, 2018
jul 05, 2018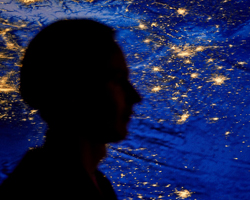 jun 20, 2018
jun 20, 2018
jun 07, 2018
jun 07, 2018
a diverse digital database that acts as a valuable guide in gaining insight and information about a product directly from the manufacturer, and serves as a rich reference point in developing a project or scheme.