sep 16, 2014
dan tobin smith color-codes kipple in his east london studio
dan tobin smith color-codes kipple in his east london studio
all images courtesy of dan tobin smith
for the 2014 london design festival, british photographer dan tobin smith has transformed his east london studio into 'the first law of kipple': an immersive and vibrant installation comprising thousands of color-coated objects. spanning the floor of the 200-square-meter space, tobin smith has carpeted the surface area with carefully arranged knick-knacks — ranging from matchbox-sized to chair-sized — strictly organized according to their hue. the various cluttered items have been collected by both the artist and from public donations amassed from a social media announcement, bringing together an expansive range of stories, subjects and shapes. the sweeping arrangement turns the space into a sea of graduated color.

various cluttered items have been collected by both the artist and from public donations
the work references the fictional concept of 'kipple', as described by science fiction writer philip k dick's 1968 novel 'do androids dream of electric sheep', later adapted into the film 'blade runner'. 'kipple is useless objects, like junk mail or match folders after you use the last match or gum wrappers or yesterday's newspaper. when nobody's around, kipple reproduces itself…the entire universe is moving towards a final state of total, absolute kippleization.' dick writes.

the color-coded arrangements span the studio floor
expanding upon these themes, tobin smith's installation explores the boundaries between beauty and functionality while addressing the huge proportions of material waste created by humankind. 'I've been reading philip K dick since I was fourteen.' tobin smith describes, 'that word 'kipple' always stuck with me. everybody has some experience of kipple — it can mean clutter but it also has a psychological aspect because of the way waste or clutter affects you. it inspired me to start thinking about design and products — we make so much stuff but we've got limited resources. often it's bound up with taste, we think because it's beautiful it's okay — but if it's useless, it's useless.' the objects from the installation have been photographed by tobin smith to create a series of prints.

the objects from the installation have been photographed by tobin smith to create a series of prints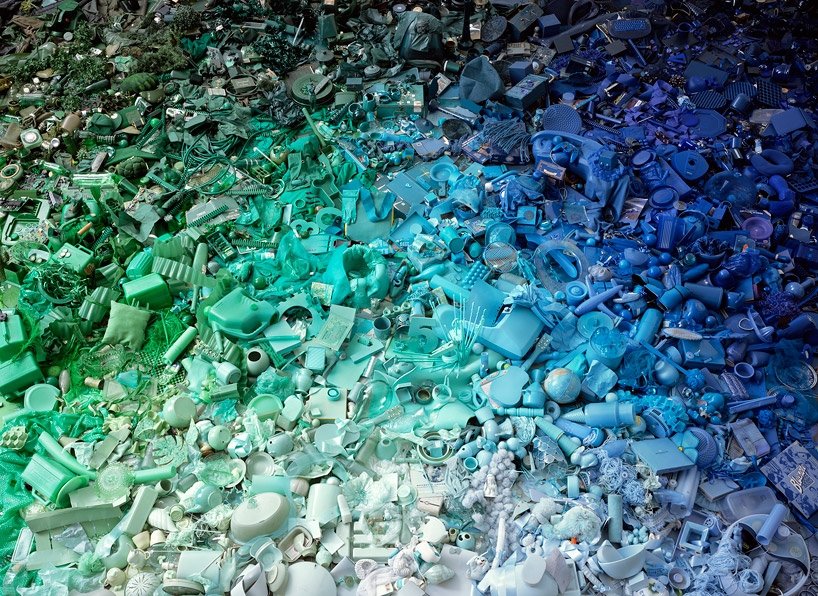 the 'kipple', organized by tone and hue

a sea of gradient matter flows from white to black

dan tobin smith's preliminary sketch of the installation
mar 19, 2015
mar 19, 2015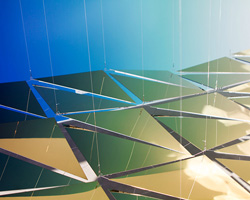 sep 27, 2014
sep 27, 2014
sep 21, 2014
sep 21, 2014