at last year's venice architecture biennale, hong kong-based studio daydreamers design
 installed a three-storey structure on the city's narrow streets. bridging the two county's cultures, the design combined the bunk bed — an item of furniture common in HK's congested apartments — with the confessional booth, a symbol of italy's roman catholic faith. the intimate setting provided a private and enclosed space where architects were encouraged to confess their sins toward the sky.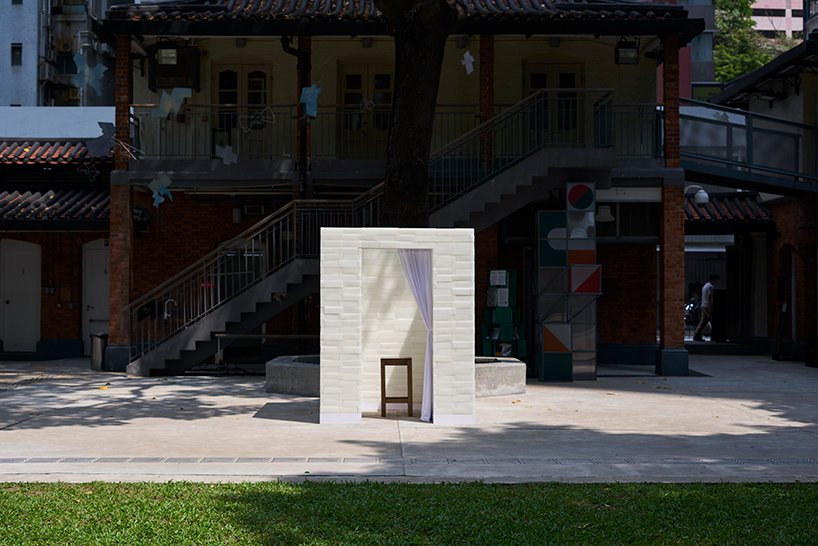 all images courtesy of daydreamers design
now, daydreamers design has installed a new iteration of the project at oi! — an art gallery in hong kong housed inside a protected historic building. this time, the structure has been built using wax bricks, referencing the votive candles found in churches, chapels, and cathedrals. accessed through a curtained doorway, a single stool is placed inside the enclosure, which remains open to the elements above. 'the existence of a confessional provides a space for people to unburden their thoughts and confess their true feelings,' explains the design team.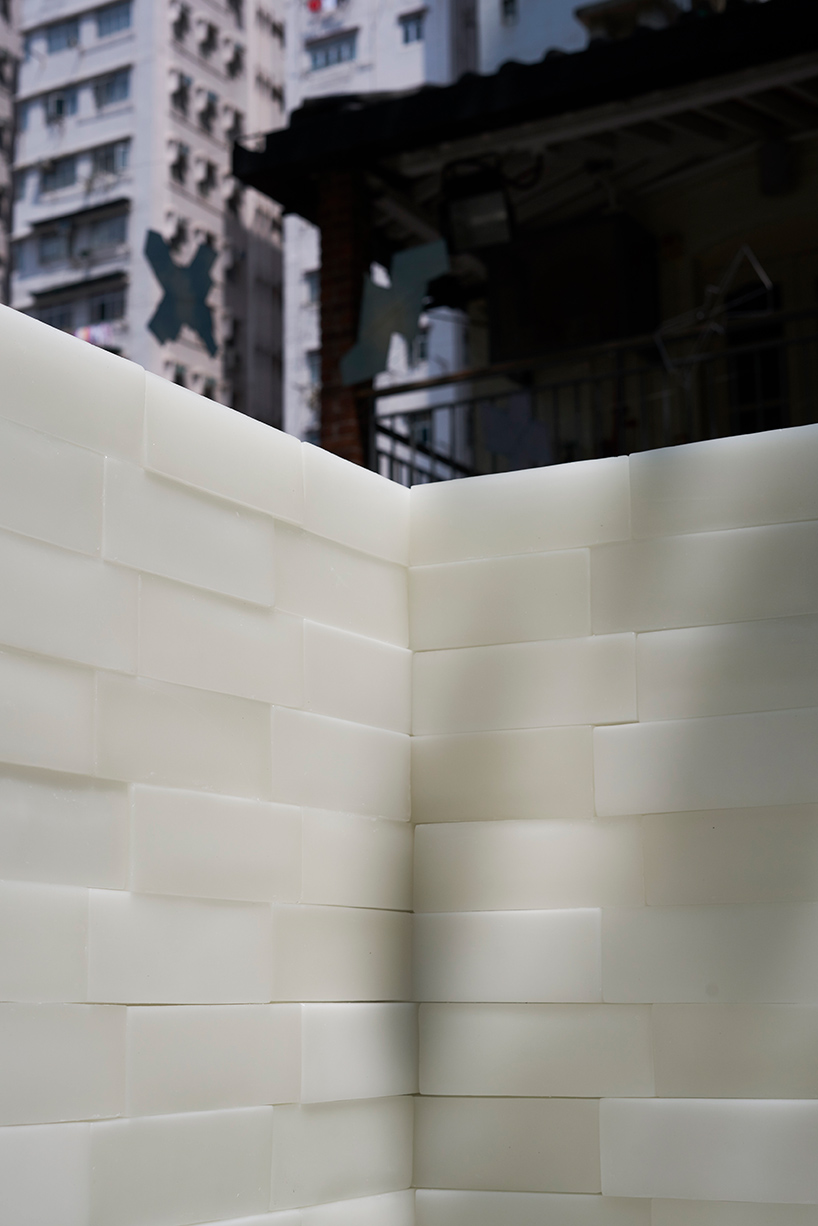 the structure has been built using off-white wax bricks
'this new exhibit transformed from the metal cathedral into a pristine new form in off-white wax bricks,' continues daydreamers design. 'it creates a pure and tranquil space for confessors to look out from the lightwell and reveal their innermost thoughts and struggles.' the version exhibited in venice — seen below — was created using a series of metal bunk beds that mirrored hong kong's dense residential towers to form a 'simplified cathedral'.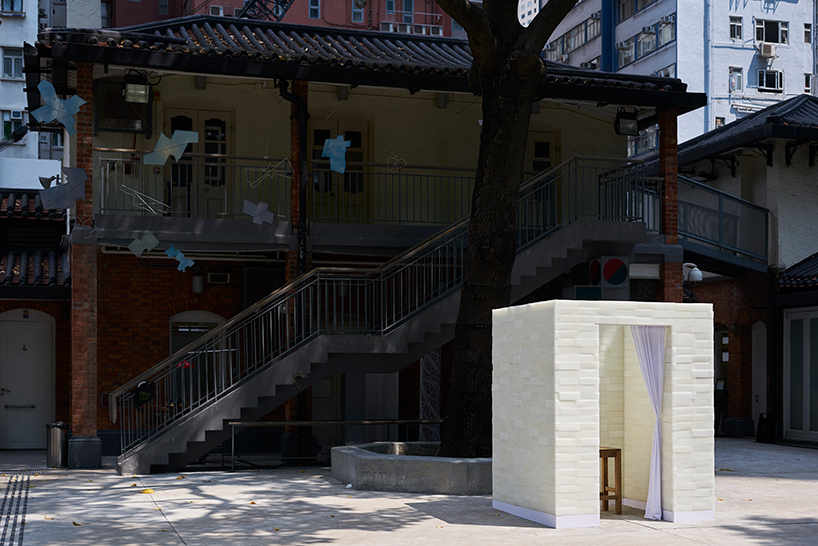 the 'confessional' is accessed through a mauve curtained doorway
'every society has its own rules and regulations made to protect the interest and safety of its people,' say the designers. 'however, at the same time, such restrictions may limit the growth of creativity and undermine the value and standards of individuals. their only way to avoid conflict and fulfill societal expectations could be to play dumb and hide their true self, their thoughts and their aspirations.'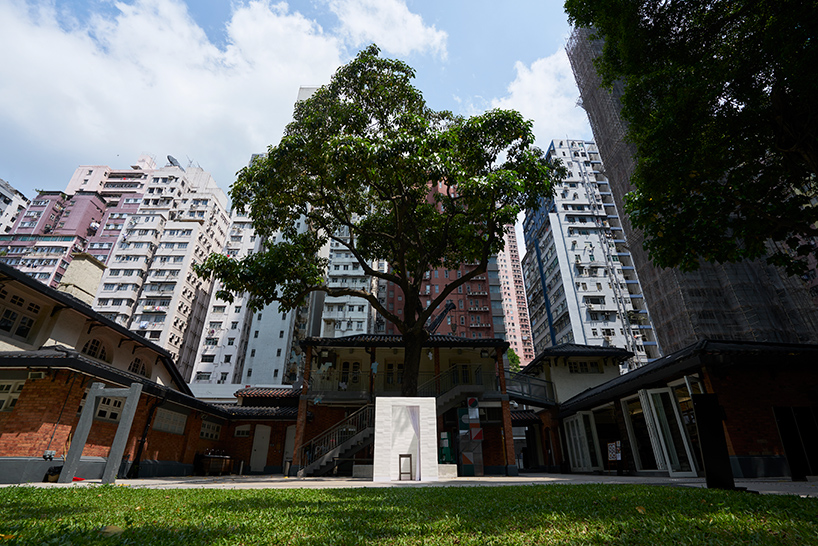 the structure remains open to the elements above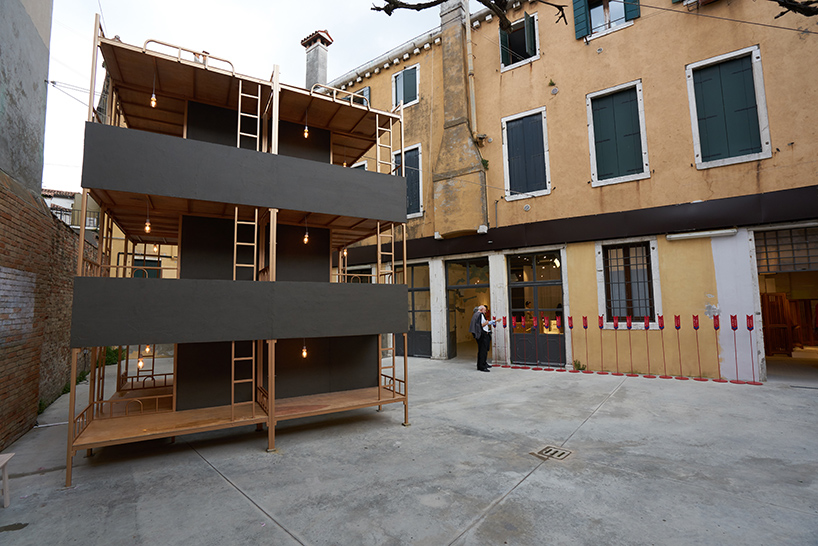 a different version of the project was presented at last year's venice architecture biennale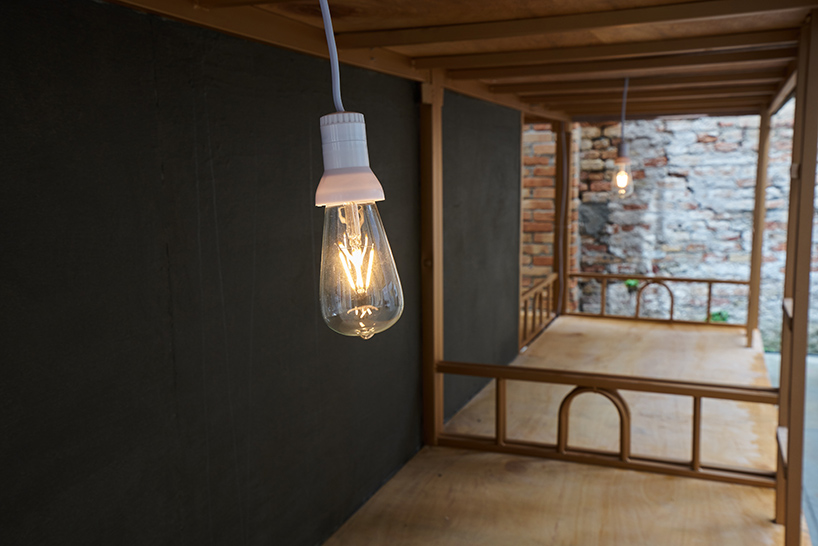 a series of metal bunk beds mirrored hong kong's dense residential towers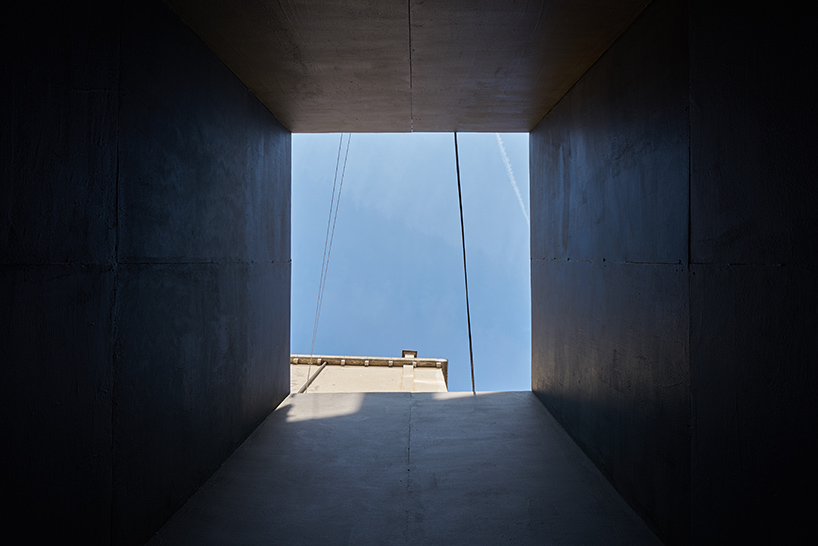 architects were encouraged to confess their sins toward the sky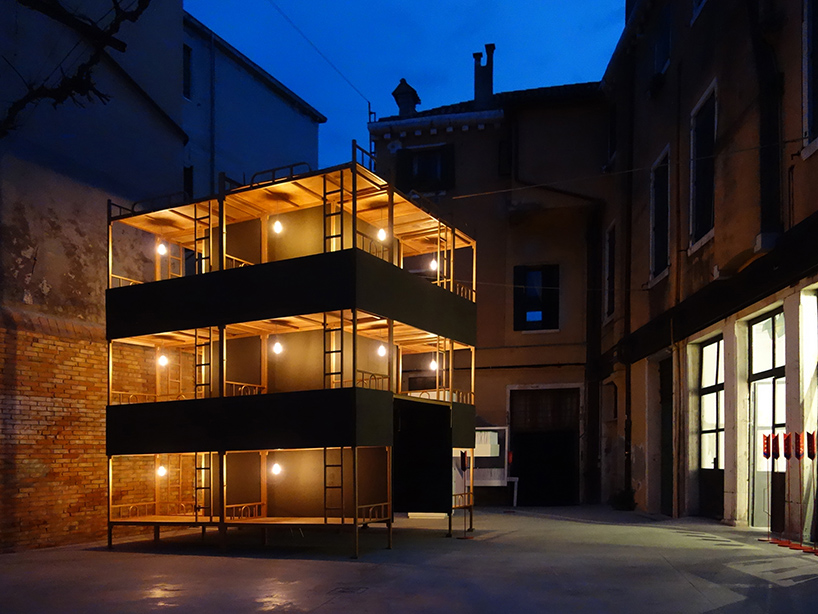 the three-storey structure was installed in a small venetian courtyard
Save
Save
Save
Save
Save
Save
Save
jan 26, 2017
jan 26, 2017
sep 22, 2014
sep 22, 2014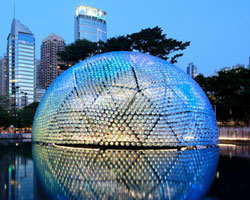 oct 03, 2013
oct 03, 2013
oct 23, 2017
oct 23, 2017
oct 16, 2017
oct 16, 2017
oct 11, 2017
oct 11, 2017
oct 17, 2016
oct 17, 2016
aug 22, 2016
aug 22, 2016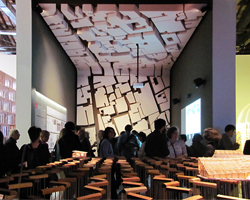 aug 21, 2016
aug 21, 2016