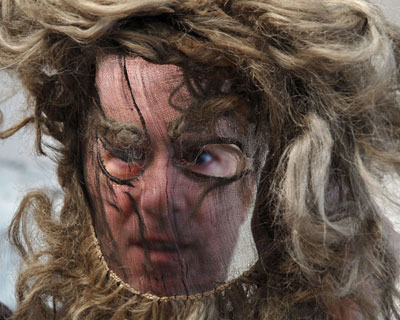 jul 31, 2008
interview with artist tony oursler
designboom met tony oursler in milan on may 28, 2007.
designboom (DB): what is the best moment of the day?
tony oursler (TO): the best moment is a shifting moment. everyday is a different experience. sometimes it's just seeing an ant walk across the sidewalk and that might do it for that day. other days you might get a cheque in the mail, playing with your child or being with your family.
DB: what kind of music do you listen to at the moment?
TO: right now I'm listening to the music in the elevator at my hotel. the guy talks to me in the elevator. it's a talking elevator and that's the kind of music, so I ride in there and listen to the guy say, 'primo piano' (in an eery voice), but it's very musical. (laughs)


view of 'untitled currency' installation at art basel miami, 2008
see more images of the installation here
image © designboom
DB: do you listen to the radio?
TO: I have an iPod, but I listen to the radio in the car once in a while just to see what's up. there are some really good stations in the states. NYU has some good alternative and experimental stuff, but I'm more into experimental pop rock.
DB: what books do you have on your bedside table?
TO: that's a good question. I'm a bibliomaniac, so I collect books. at any given moment I might have one book about spiritualism, another like a thriller and one about the military. there is one about the alternative new-age military culture that happened after vietnam when they introduced psychic activities to warfare, trying to kill people through thought.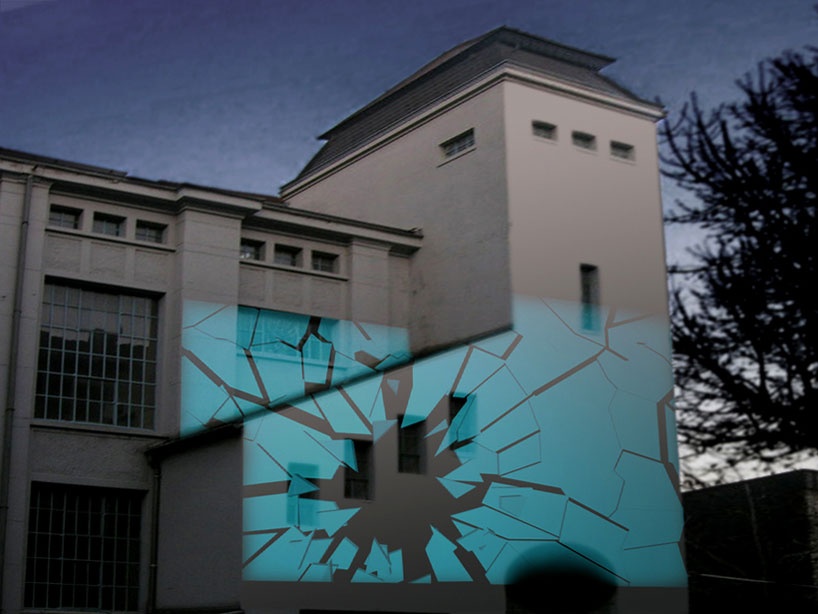 video projection in düsseldorf, germany, julia stoschek collection, 2007
DB: do you read art and design magazines?
TO: sure. I get dwell, V and vogue occasionally.
DB: where do you get news from?
TO: usually the new york times. my wife (jacqueline humphries — she is a painter) is into more progressive news sources like the huffington post. I also look at harpers, and the new yorker.


view of 'dum-dum, metal breath, wadcutter' at galleria emi fontana, 2007
DB: I assume you notice how women dress. do you have any preferences?
TO: I just like to see how different women dress. there is no one thing that I like. it's the variety of it that makes it interesting — kind of an obsessive, pleasurable thing happening where people dress up.
DB: what kind of clothes do you avoid wearing?
TO: I have an aversion to ties just because I went to catholic school and had to wear one when I was a kid. if I ever got it together, which I never will, I'd have a different wardrobe every day. one day I'd dress like a mechanic, the next day in a tuxedo, another day in GAP or dolce & gabbana and on like that.


view of 'dum-dum, metal breath, wadcutter' at galleria emi fontana, 2007
image © designboom
DB: do you have any pets?
TO: I had a dog named 'woody' that lived for twenty years. I shared him with a friend of mine (constance de jong). after he died, I couldn't deal with getting another one, so right now I have some plants. does that count?
DB: when you were a child, did you want to become a designer?
TO: I wanted to be a scientist for a while and then I wanted to be an artist. I always made art, performed the art activity when I was a kid.
view of 'dum-dum, metal breath, wadcutter' at galleria emi fontana, 2007
image © designboom
DB: where do you work on your designs and projects?
TO: everywhere. the 'aha' moment can happen at any time.
DB: do you discuss your work with other artists?
TO: sure. I mean my assistants are all artists. my wife is an artist, and so are most of my friends so I try to talk to them about it.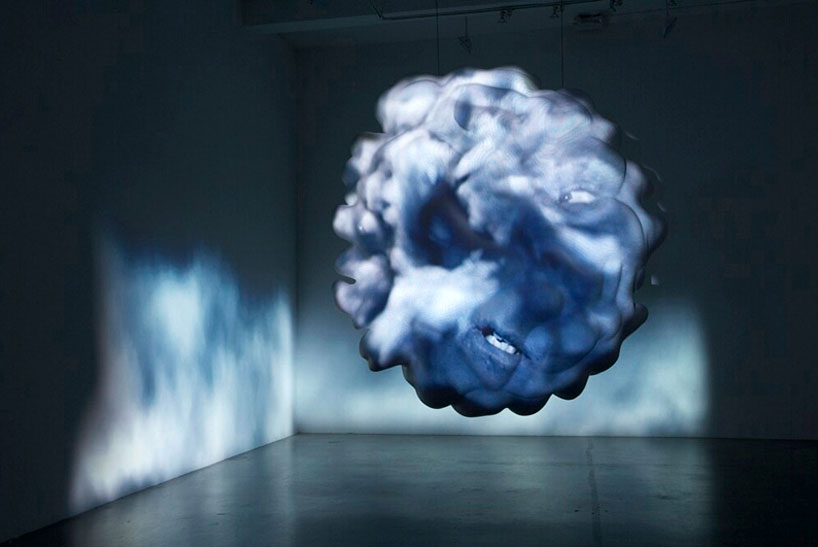 view from 'thought forms' at metro pictures, new york, 2006
DB: describe your style, like a good friend of yours would describe it.
TO: my friend once said I was like the picasso of video and that was a very flattering, stylistic comment. my other friends probably call me sloppy… and insane. (laughs)
DB: in video art, what is 'projection' for you?
TO: physics tell us we see light, not objects. for me projection is 'inner thoughts projected outward onto the world' and the viewer is a collaborator of the artist. he exposes the gender of reaction to the artwork, finishing it.


left: 'galactoid' at jensen gallery, new zealand, 2006
right: view from 'spaced' at margo leavin gallery, los angeles, 2006
DB: can you describe an evolution in your work, from your first projects to the present day?
TO: my projects are more focused now than they were in the past. I'm comfortable with a lot of different mediums that I wasn't so comfortable with early on. I'm sort of claiming back certain things. I started twenty years ago with photography, drawing and painting and now I'm trying to round them back into my work. it's been an interesting elliptical process. I think an artist's life is kind of like a snowball, picking up stuff as you go. everything's on the outside of the snowball and sometimes you have to burrow in to get the old stuff.
DB: what project has given you the most satisfaction?
TO: I think it is always the current one, otherwise you're doing something wrong. I don't really look for satisfaction from my work, maybe more of an intellectual pleasure.


'the influence machine', sweden, 2002
DB: are there any artists from the past you appreciate a lot?
TO: there are so many, where do I start? there are a lot of artists and all of them have influenced my work in a good or bad way. when I was very young it was the surrealists and then of course the pop group. there was an exhibition at the museum of contemporary art in austria that was kind of dealing with the 60's and 70's, but from a global point of view. it brought together a number of different art forms like the american pop style, actionists, fluxists, experimental video and it was pretty amazing. it was the most influential exhibition I have seen in a long time.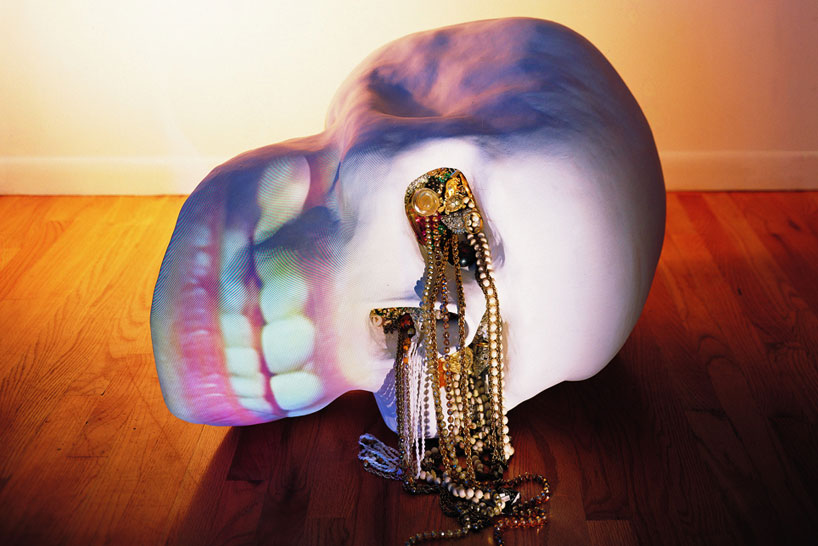 view of installation at metro pictures, new york, 1998
DB: and those still working / contemporary artists?
TO: there's (john) baldessari who's a big influence and carl ray, who were both teachers of mine. it's hard to say. I like a lot of my colleagues' work, but I try not to be influenced by them. (laughs)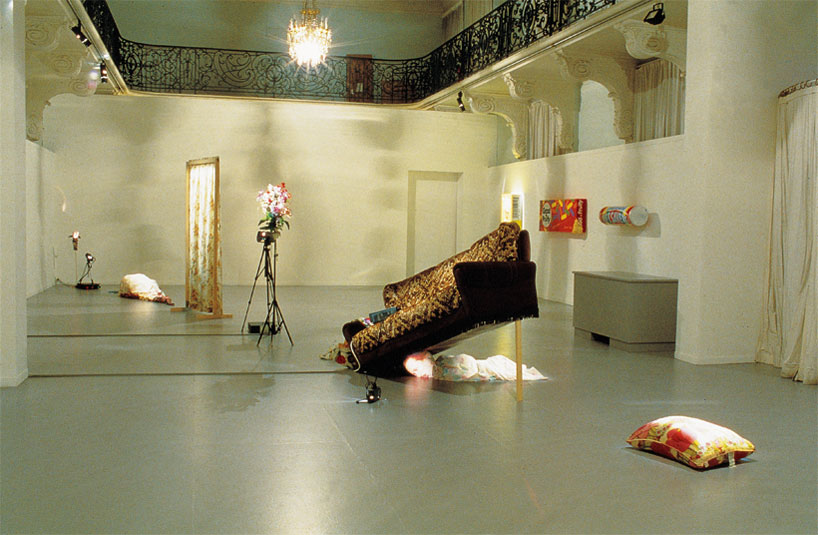 view of 'judy' installation, 1994
DB: what advice would you give to young designers?
TO: don't give up and enjoy.


left: 'MMPI' (red), 1995
right: view of 'white trash / phobic' installation, 1993
DB: what are you afraid of regarding the future?
TO: I guess death, taxes and facism. actually I don't know.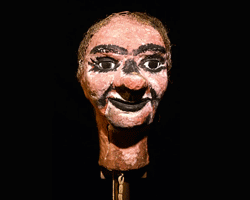 apr 30, 2020
apr 30, 2020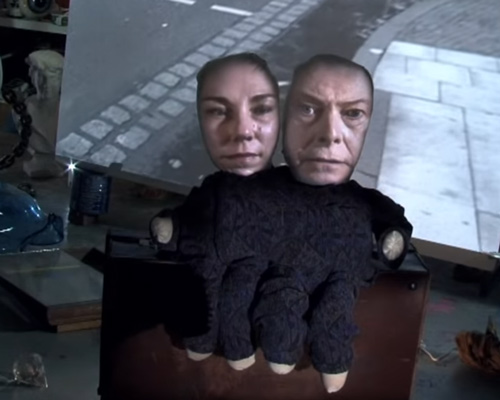 jan 08, 2013
jan 08, 2013
jun 05, 2008
jun 05, 2008
a diverse digital database that acts as a valuable guide in gaining insight and information about a product directly from the manufacturer, and serves as a rich reference point in developing a project or scheme.