in two new series of digital photographs focusing on new york's central park, dionisio gonzález envisions a collection of unconventional architectural follies set within the urban landscape, as well as the park's pedestrian extension towards manhattan. 'thinking central park' and 'dialectical landscape' both re-imagine the city's famous public space, replete with spaceship-like shelters and aerial extensions of grass that feed through skyscrapers. the seville-based artist considers the urban sprawl of new york as a place unaffected by any formal ideals — a place for multiplicity, opportunism and unexpected creativity.

salinger's refuge, 85 x 150 cm. (main image: lady gaga's belvedere, 85 x 221 cm.)
in 'thinking central park', gonzález occupies the landscape with 'refuges' based on visions by walter benjamin, robert smithson, J.D. salinger and lady gaga. while the follies don't have an obvious specific use, the people in the park are intended to feel comfortable using and engaging with them, whether for solitude or shared experiences.
conversely in 'dialectical landscape', gonzález creates empty spaces for recreational or mobility purposes, built within the existing landscape of new york city. rendered in black and white, the images form a radical re-conception of the cityscape. each work envisions a specific focus: the extension of central park on top of buildings, elevated pedestrian paths, and suspended high speed subways. 

olmsted's eye, 100 x 275 cm.
the series intends to stimulate viewers' mental field of imagination and unearth new possibilities of the built environment. dionisio gonzález's two series are presented at galerie richard, new york from now through august 27, 2017.

w. benjamin's cabin, 85 x 255 cm.

dialectical landscape 3, 65 x 75 cm.

dialectical landscape 5, 85 x 100 cm.

dialectical landscape 6, 65 x 75 cm.

dialectical landscape 7, 85 x 100 cm.

dialectical landscape 1, 65 x 75 cm.

dialectical landscape 2, 65 x 75 cm.

dialectical landscape 4, 65 x 75 cm.
Save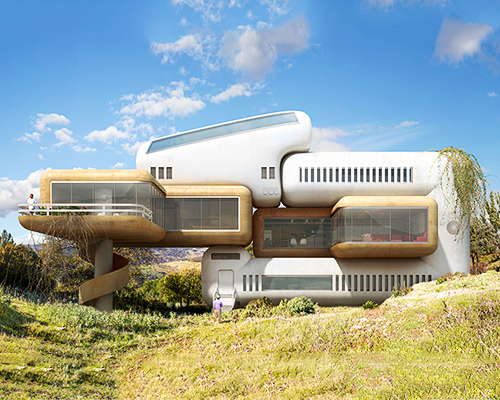 jul 08, 2015
jul 08, 2015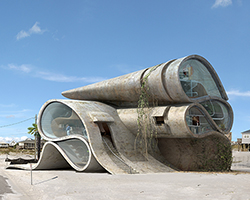 mar 12, 2014
mar 12, 2014
oct 02, 2017
oct 02, 2017
sep 26, 2017
sep 26, 2017
sep 10, 2017
sep 10, 2017