artist doug aitken and activist cyrill gutsch are obsessed with the sea and its rescue. together, they realized 'underwater pavilions' — an underwater art installation in california.
of course, doug aitken serves licorice tea at his studio in los angeles. 'we do not do coffee,' he explains. there is no coffee here. commercially available caffeine has the status of neurotoxin in this city. the meditative music of la monte young is played, and the conversation on the wooden table begins.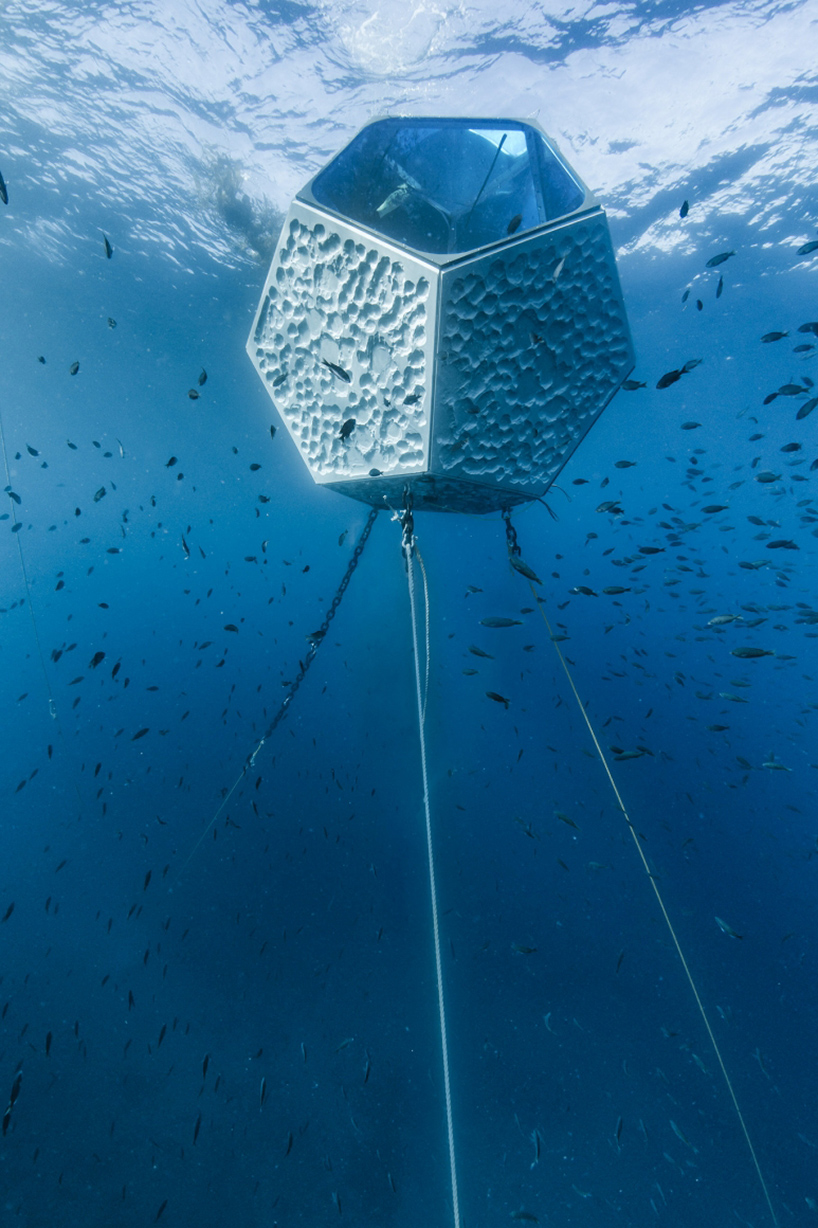 image by shawn heinrich, courtesy of the artist, parley for the oceans and MOCA
aitken, born in 1968, embodies at first glance the new type of artist from LA: tasteful, healthy and polite. but under this surface there seems to be something going on within him, a bit like an obsessed professor. five assistants are buzzing through the rooms of the studio, which is located in the district of venice — aitken does not want to be totally LA: 'I live here, but for me the whole world is an issue.'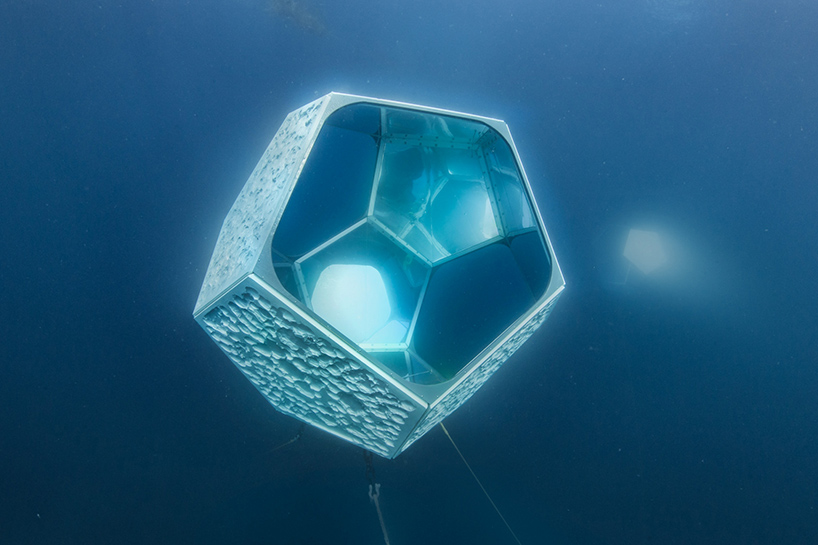 image by shawn heinrich, courtesy of the artist, parley for the oceans and MOCA
in 2015 he had a much acclaimed exhibition of his video and sound work on the topic 'civilization makes fear. civilization gives hope' at the schirn kunsthalle in frankfurt. but when he spends time near an ocean, his best work comes into being. from sept 10, 2016 – january 15, 2017, his show 'electric earth' was celebrated at the geffen contemporary at MOCA, causing a sensation with the 'underwater pavilions' at catalina island — an island not far from the city. the three glittering underwater worlds developed their own ecosystem days later.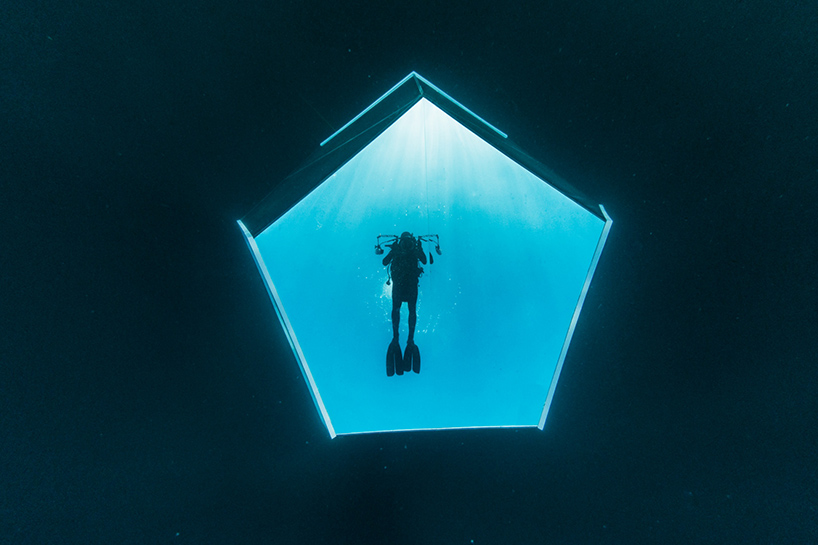 image by shawn heinrich, courtesy of the artist, parley for the oceans and MOCA
the geometric pavilions, partly mirrored, sometimes as rough as rocks, are submerged up to 15 feet under the surface of the sea and change according to tides and light — they can only be considered floating. 'I did not want a gallery as the location for the pavilions.' the artist himself loves the moment of immersion. 'being underwater is a very special experience, it's about survival and your own vulnerability. you have to be very present to get there.'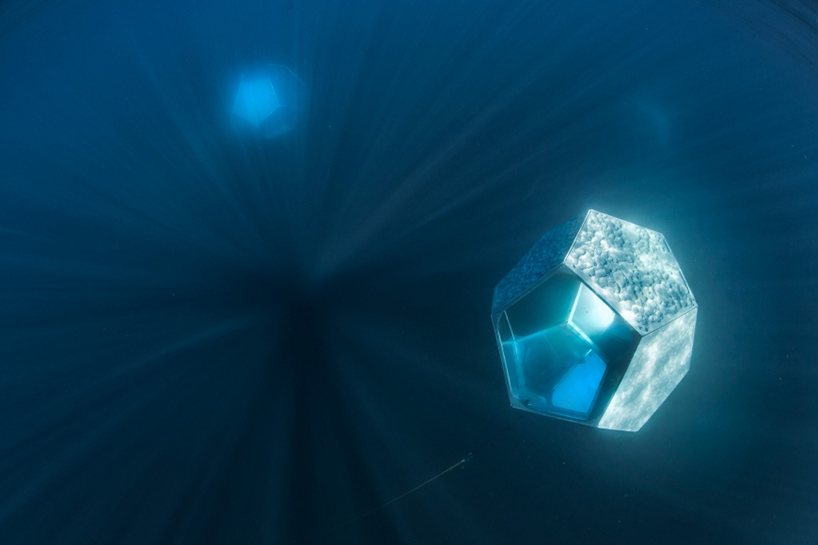 image by shawn heinrich, courtesy of the artist, parley for the oceans and MOCA
the interesting thing is that the ocean is changing the artwork daily, says aitken — and his voice is enthusiastic. he prefers algae forests to any virtual reality, but he cares about more than just a few plants: 'it was a strange coincidence. just as we were building the pavilions, donald trump denied climate change. thus, he also ignores the importance of the oceans. but I ask myself: who owns the ocean — and who can determine how we treat it?'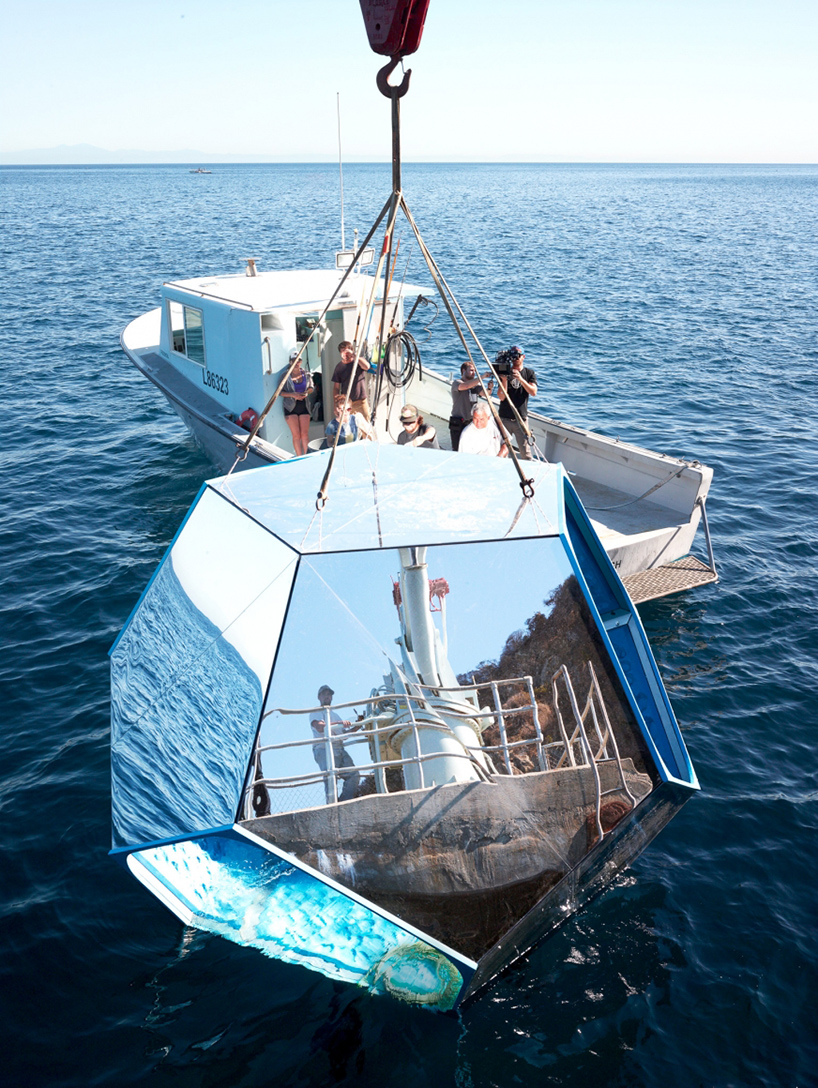 image courtesy of the artist, parley for the oceans and MOCA
aitken could talk about this topic with his project partner cyrill gutsch for 'days to weeks'. some time ago, gutsch visited NASA in california on behalf of his organization parley for the oceans and they got to know each other. the german resident of new york worked as a creative consultant for large corporations when, a few years ago, he met greenpeace co-founder captain paul watson. in 2013, he founded parley for the oceans, an organization dedicated to saving the oceans and actually influencing them.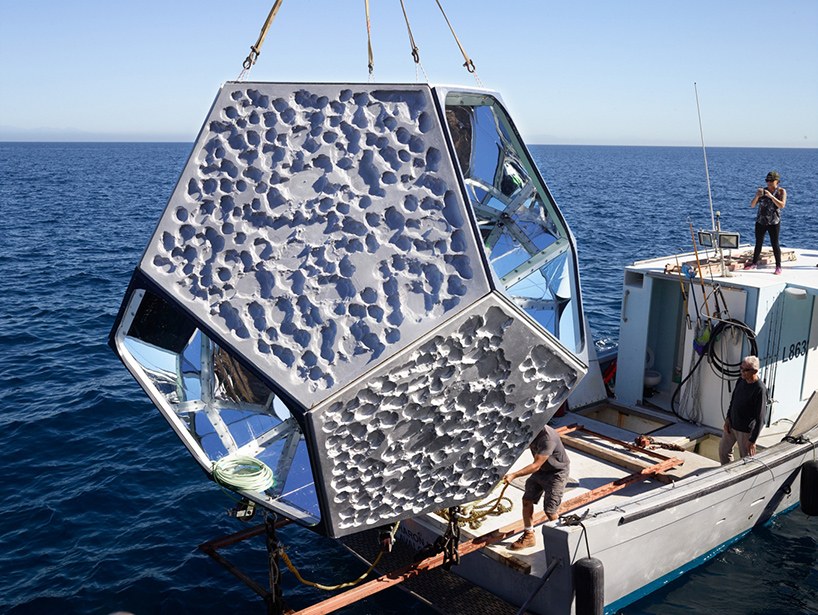 image courtesy of the artist, parley for the oceans and MOCA
after years of observing that there is little point in blaming each other for the pollution of the oceans by consumers and businesses, gutsch developed projects that were primarily intended to raise awareness of the state of the oceans. as an example were activities from the 70s, as marine research was so popular that it was downright glamorous: 'jacques cousteau's work as a marine scientist was then considered extremely socially acceptable, he was a member of the society.'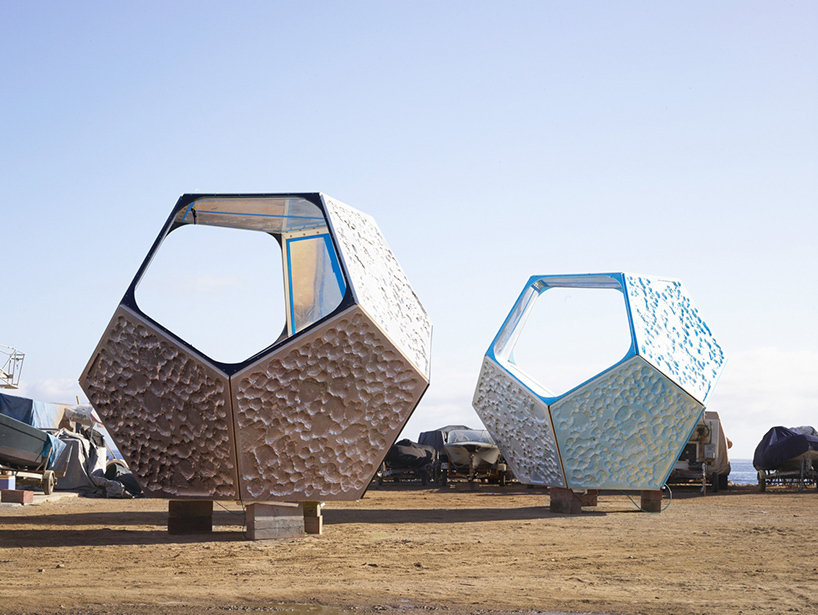 image courtesy of the artist, parley for the oceans and MOCA
but quickly, it became about elemental things: so a special 'parley ocean plastic' was developed, based on the plastic waste that threatens to suffocate the seas. this resulted in a range of stylish products, including sneakers made of recycled plastic for adidas. in addition, gutsch brought artists such as julian schnabel, the philanthropist david mayer de rothschild and the photographer david lachapelle on board. pharell williams created a pair of jeans for G-star for which he used 'bionic yarn'. the art world was soon an important alliance for gutsch's organization — and with doug aitken he finally met someone who shared his underwater obsession. aitken had the idea for parley to build the underwater pavilions. it is not a one-time action — soon they will appear elsewhere. the friends are not drifting on the sea, but for it.
—

interview conducted by anne philippi, half french, half german author and novelist.
anne worked as a reporter for vogue, vanity fair, rolling stones, GQ, die zeit, die welt, FAZ and süddeutsche zeitung and in 2015 published the novel 'giraffen'. she currently resides in los angeles and berlin.
oct 16, 2018
oct 16, 2018
jul 17, 2019
jul 17, 2019
jan 31, 2019
jan 31, 2019
oct 12, 2018
oct 12, 2018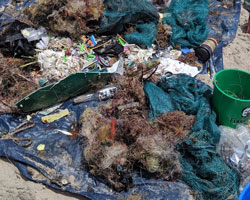 jul 01, 2019
jul 01, 2019
jun 25, 2019
jun 25, 2019
jun 24, 2019
jun 24, 2019
a diverse digital database that acts as a valuable guide in gaining insight and information about a product directly from the manufacturer, and serves as a rich reference point in developing a project or scheme.