an outdoor exhibition of art installations and site-specific works is currently taking place across the coachella valley and its desert landscape. as part of the epic project, doug aitken has realized 'mirage' — a typical california ranch style house completely clad in reflective mirrored surfaces. in thinking about the architectural aspects of the artwork, aitken drew from the iconic ranch typology and the rich history of the area, sourcing stylistic cues from frank lloyd wright's highly influential role in shaping the american west.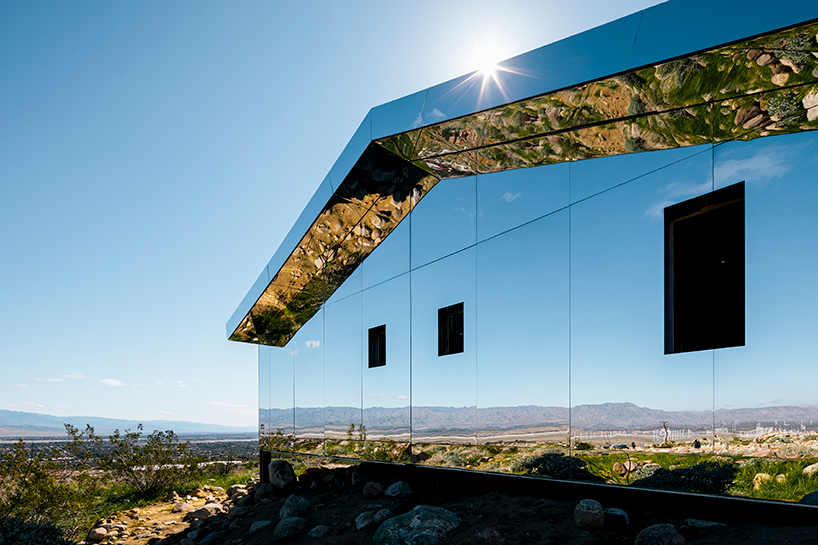 a typical california ranch style house has been completely clad in mirrors
all images by lance gerber / courtesy the artist and desert X
sited at the juncture where the san jacinto mountain range opens up to the coachella valley, aitken's 'mirage' acts as a life-size kaleidoscope, reflecting the vast, arid landscape. framing and distorting its surroundings, the reflective installation changes throughout the day, creating a range of unique experiences. each variation provides viewers with a different engagement and sense of space — at night, the distant lights bounce of the building's façade and create a universe of stars; in the afternoon, blue skies are transformed into fragments of color intersected by pieces of clouds.

'mirage' frames and distorts views of its desert surroundings
the installation is reconfigured as an architectural idea, where a seemingly ordinary suburban home becomes devoid of its inhabitants. 'mirage' functions in response to the desert landscape that surrounds it, with its doors, windows, and openings removed to create a more fluid relationship its environment.
aitken's work has been created as a part of desert X — a site-specific art exhibition of established and emerging artists curated by artistic director neville wakefield. 'mirage' will remain on view through october 31, 2017, after desert X's conclusion on april 30, 2017.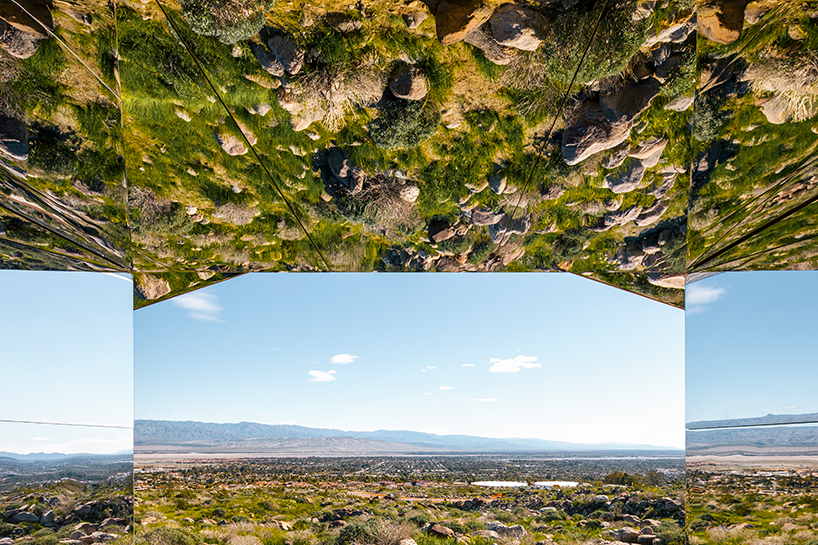 each mirrored experience provides viewers with a different engagement and sense of space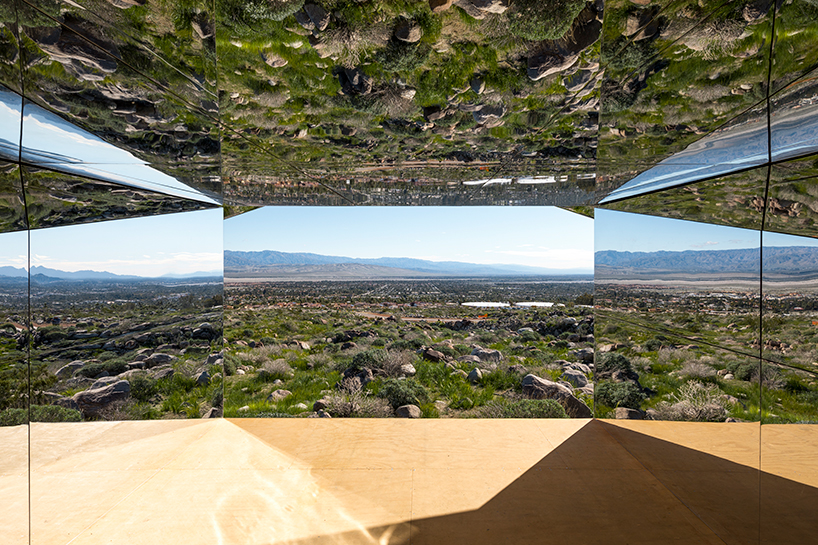 the seemingly ordinary suburban home becomes devoid of its inhabitants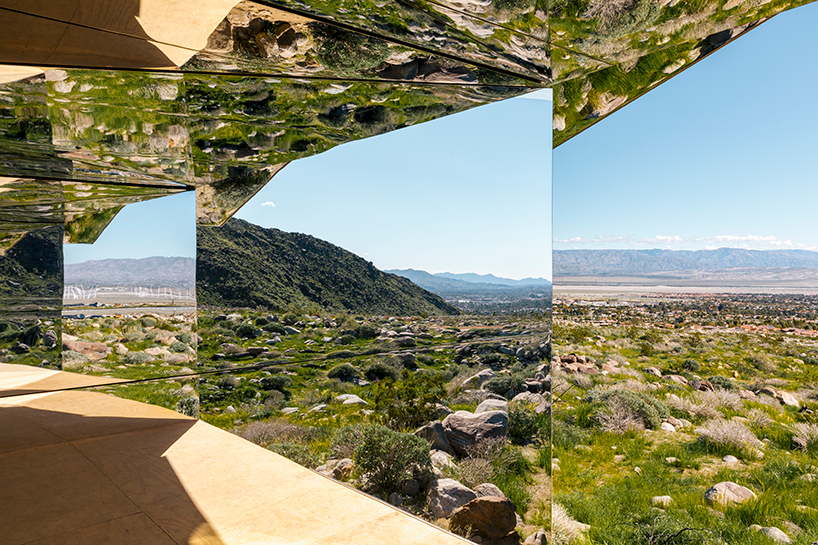 aitken's work has been created as a part of desert X — a site-specific art exhibition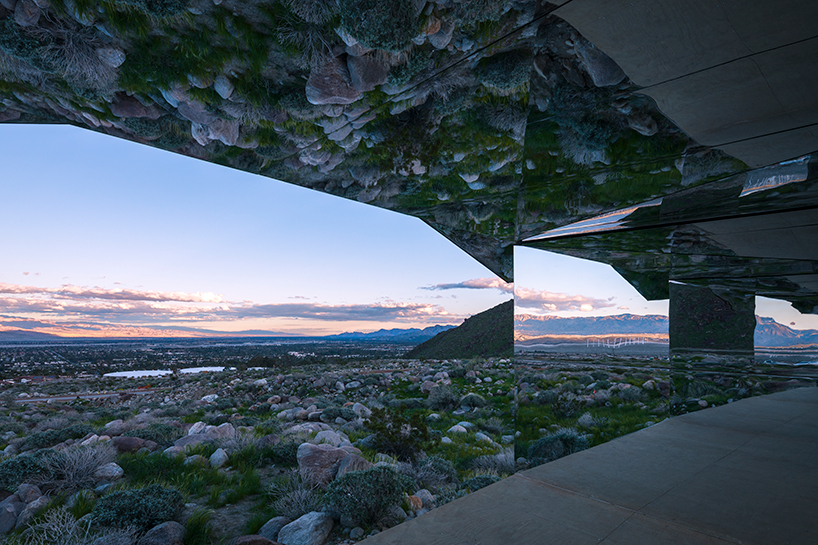 the installation overlooks the juncture where the san jacinto mountain range opens up to the coachella valley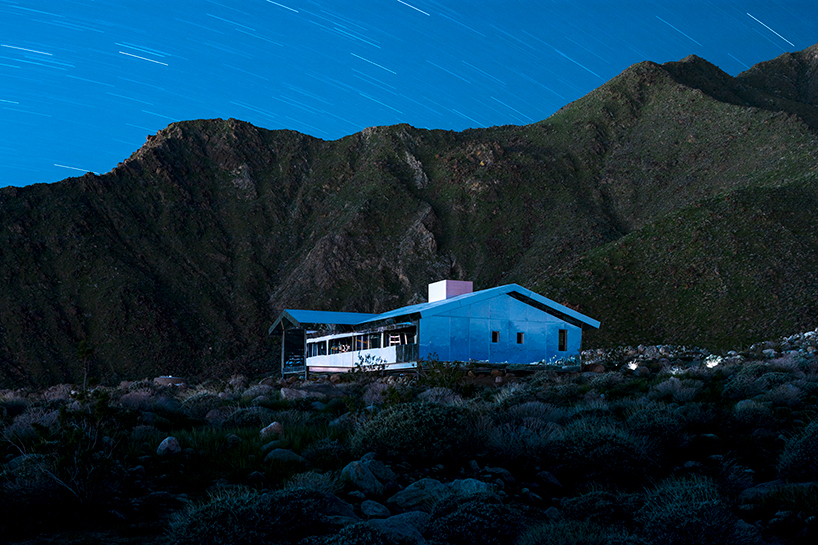 by night, the distant lights bounce of the building's façade and create a universe of stars
mar 05, 2017
mar 05, 2017
mar 03, 2017
mar 03, 2017
mar 02, 2017
mar 02, 2017
jun 02, 2017
jun 02, 2017
sep 18, 2016
sep 18, 2016
sep 16, 2016
sep 16, 2016
mirrors
(102 articles)
aug 15, 2017
aug 15, 2017
aug 01, 2017
aug 01, 2017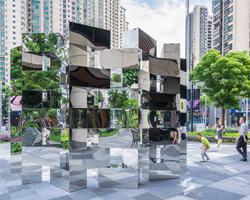 jul 24, 2017
jul 24, 2017