DRIVING THE HUMAN: A 3-DAY FESTIVAL FOR A 3-YEAR PROJECT
From 2020 to 2023, the scientific and artistic collaboration Driving the Human proposes and creates seven tangible prototypes responding to our current planetary scenarios. This year saw the second gathering during this long journey, with a series of interactive installations, screenings, workshops, and stimulating performances animating the Silent Green culture venue in Berlin.
Last October, Driving the Human unveiled 21 visions for eco-social renewal proposing new ways to engage with each other and with what surrounds us. From those, only seven were chosen and presented in the former crematorium building in Berlin that dates back to 1900. Every visitor was invited and encouraged to curate their own experience exploring the connections between technology and nature, AI and circular economy, as well as new production methods, such as indigenous know-how and bacterial and interplanetary perspectives. designboom attended the three-day festival for the second time following the projects' growth and the evolution of the concepts. The seven final prototypes are materialized in different ways, from walk-in room installations, designed objects, and architectural mock-ups to interactive games, video works, and performances.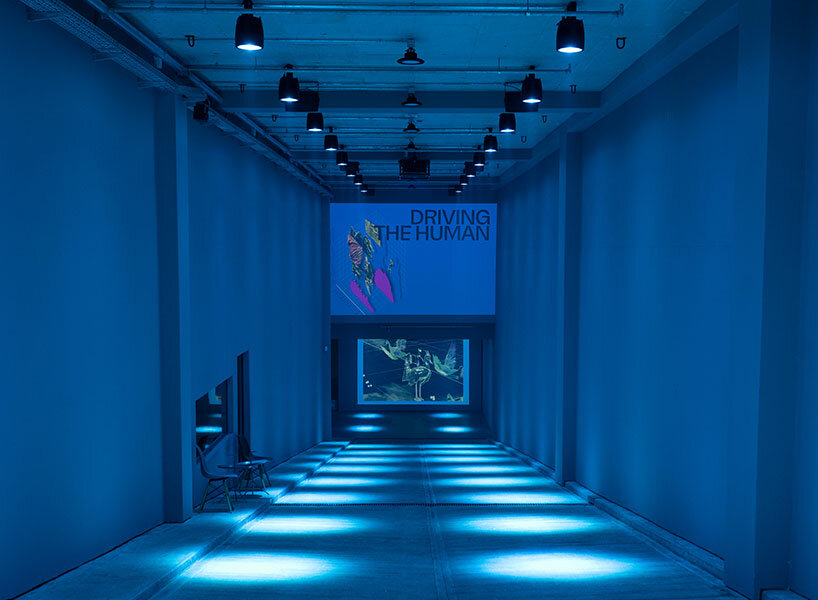 image ©Camille Blake | Driving The Human three-day festival at the Silent Green in Berlin, 2022
video ©designboom
Do AIs Dream of Climate Chaos
Do AIs Dream of Climate Chaos by Xiaoyu Iris Qu (曲晓宇) explores the potential interconnection between AI and climate change fields. With code as her primary medium, the Chinese artist, technologist, and programmer investigates a future where humans, ecosystems, and machines live together in harmony.
Do AIs dream of climate chaos speculates a future where algorithms make decisions based on their own existential needs. Machine learning infrastructures require many human and non-human factors to operate, and such prerequisites might overstep climate mitigation objectives implemented by humans. In this project, speculative AI algorithms compute competing priorities such as land use, energy, waste, and labor in a simulated ecosystem to optimize the system's longevity. The project aims to investigate the trend of machine learning-enabled solution-making and question our tendency to optimize nature. 'This year, we present a simulation of the ecosystem. The idea here is to put an AI in this super-local space, and the machine needs to negotiate with all the living creatures that inhabit it,' explained Xiaoyu Iris Qu.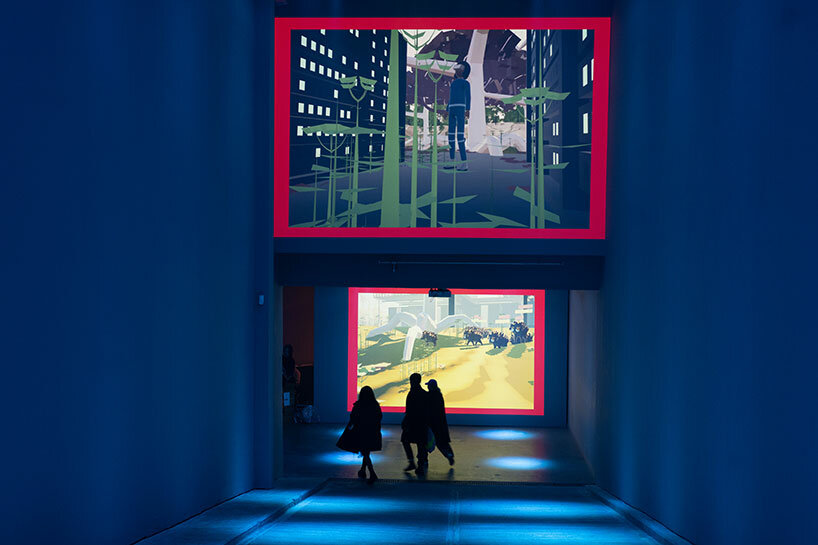 image ©Camille Blake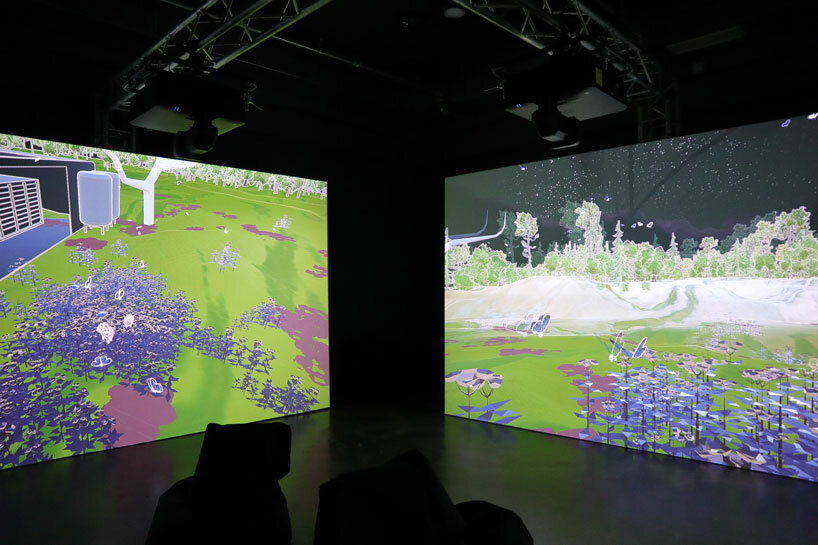 image ©designboom
The Backpack of Wings: Modern Mythology
Hyeseon Jeong and Seongmin Yuk (see more here and here) put the lens on one migratory bird by using GPS data and invite participants to create an imaginary storytelling narrative.
The Backpack of Wings: Modern Mythology represents the speculative future scenarios, which are collisions and integrations between a bio-geo tracking technology for wild animals in scientific fields and animism in seismic disaster myth in East Asia. Since ancient times, whenever a natural disaster strikes, people anecdotally report that 'animals knew it beforehand,' a belief related to animals as spiritual beings. As telemetry systems evolve, this animistic belief is transformed into data by calculating and analyzing with biologing on the animal body; moreover, the animal-behavior data enables forecasting upcoming nature events. 'Through 'The Backpack of Wings' we are interested in finding intersections between animistic mythology story-telling and scientific research, such as the 'Ikarus project' where researchers mount GPS trackers on birds and use the data to predict natural disasters or even prevent climate change,' told us the artistic duo.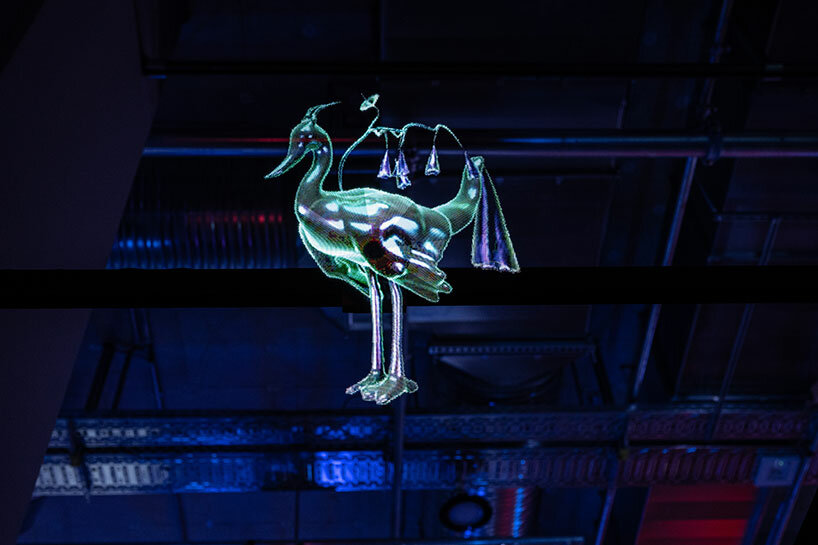 image ©Camille Blake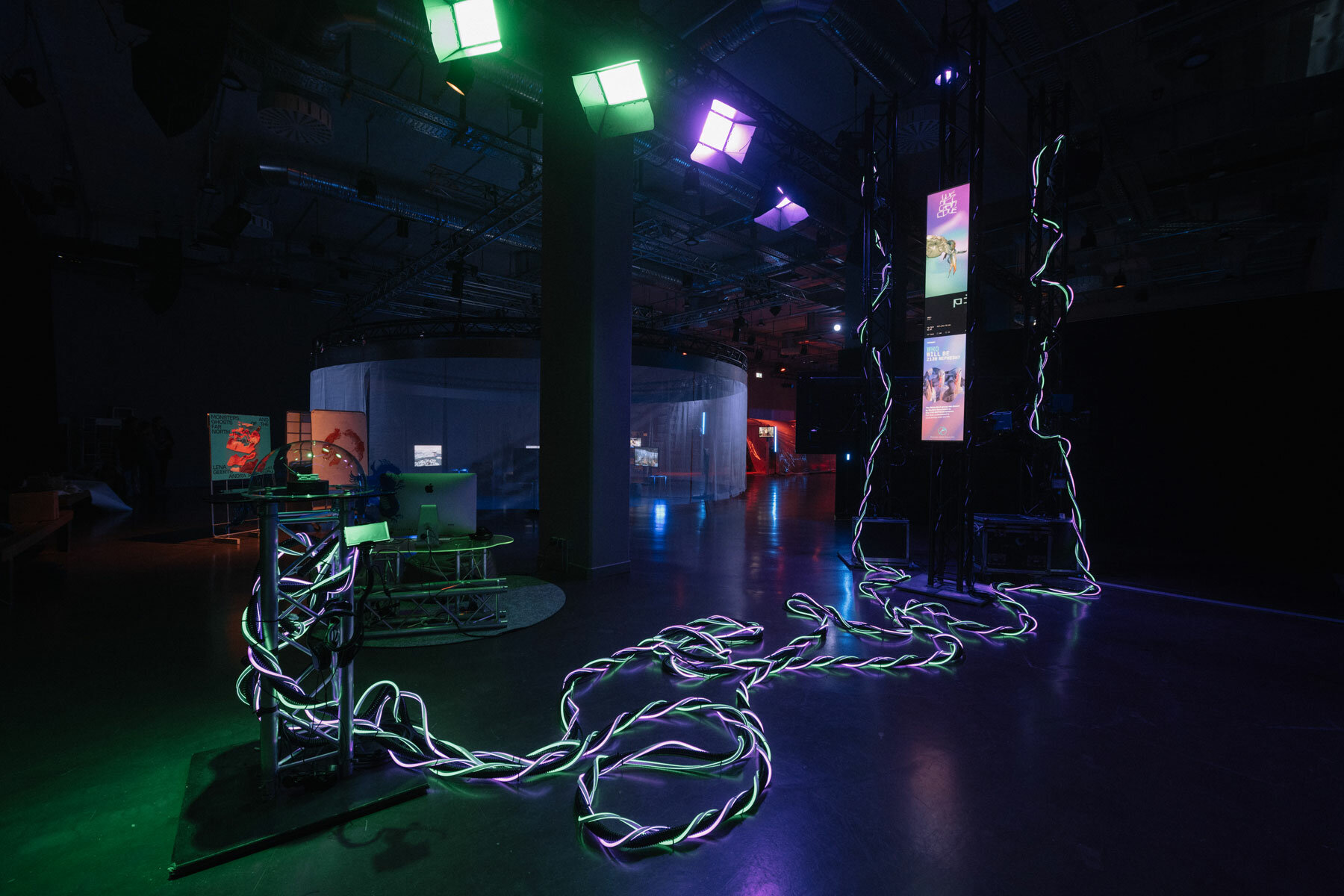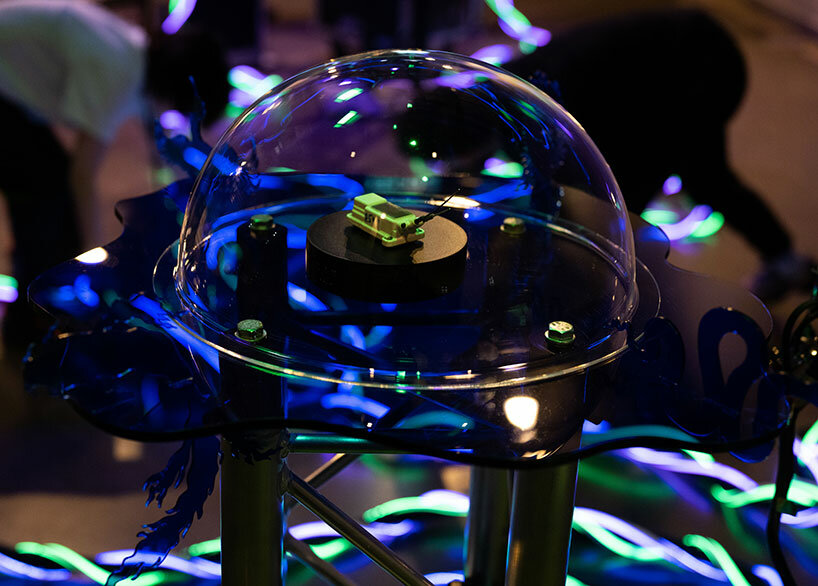 image ©Camille Blake
Human-Bacteria Interfaces
Anne-Sofie Belling (see more here), Bea Delgado Corrales, Romy Kaiser, and Paula Nerlich (more here) form a multidisciplinary group of explorers consisting of designers, technologists, and environmental microbiologists.
The project introduces the novel concept of human-bacteria interfaces within the context of the built
environment. Te Human-Bacteria Interfaces (HBI) concept examines how multimodal interactions between humans and microbes can elicit novel ways for humans to 'meaningfully' collaborate and coexist with the nonhuman within the built environment. Specifically, HBIs are tangible, living interfaces consisting of microbial consortia that interact or respond to stimuli from their surroundings by emitting signals accessible to humans through touch, smell, and sight.'We proposed the concept of how it would be if a bacteria would act as a sensor and communicate and interact with us. We are interested in how we could bring biotechnology into our daily lives and invest or research more in future technologies,' said the team.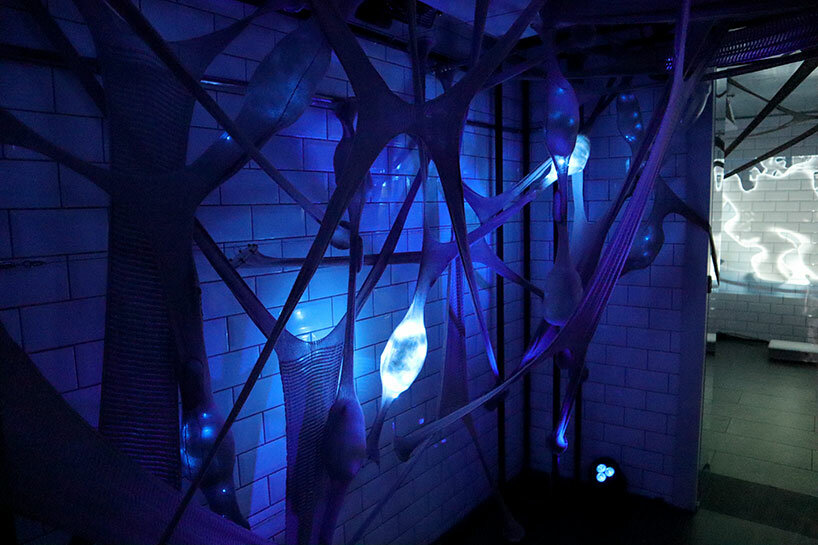 image ©designboom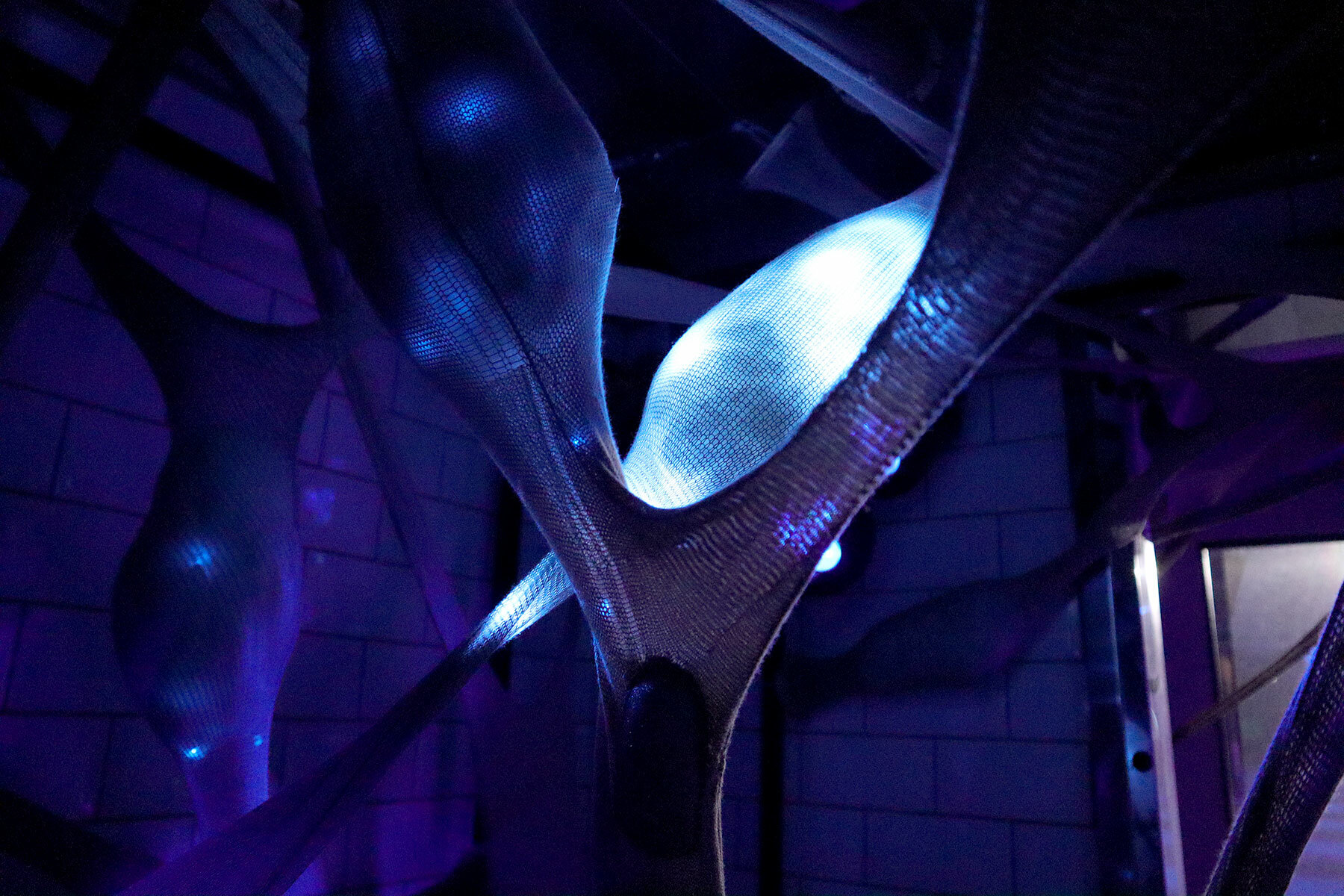 Monsters and Ghosts of the Far North
Through this project, Andra Pop-Jurj and Lena Geerts Danau question the division of our world and the meaning of current rigid borderlines within distorted, often Eurocentric cartographic projections.
Points of departure for Monsters and Ghosts of the Far North are some of the spatial manifestations of the social, economic, and geopolitical conflicts in the Arctic region caused by environmental degradation. The Arctic is a site of intense geopolitical and infrastructural intrigue, with incompatible and interlocking border claims rooted in colonial and cartographic history. Monsters and Ghosts of the Far North question current notions of sovereignty and challenge the permanence of national borders and the primacy of the nation-state, thereby reconceptualizing the contested geopolitics of land ownership in the region. The scientific and cartographic artefacts encountered throughout the research have proven fattening and exclusive in essence, and they often fail to capture the
dynamic nature of the Arctic. 'Monsters and Ghosts of the Far North searches for alternative cartography through which we can rethink relationships across species in the Arctic region and beyond.'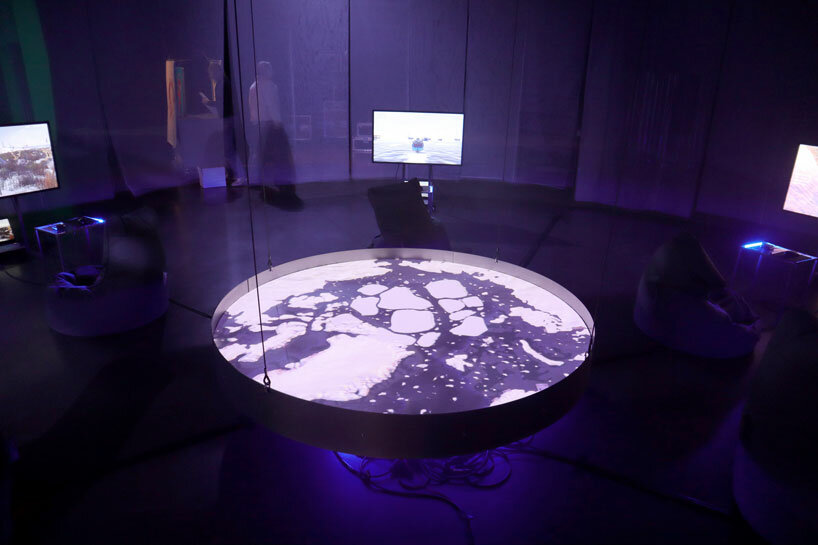 image ©designboom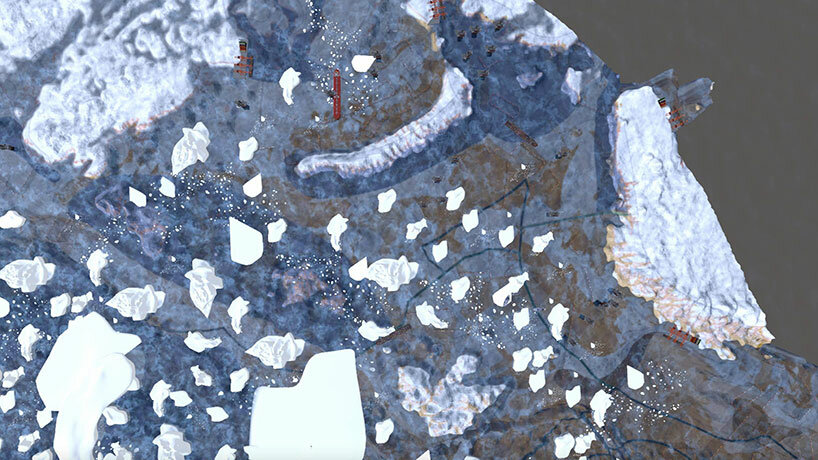 image by alternaA
Sedekah Benih
The project by Vincent Rumahloine and Mang Dian becomes a meeting point for people, that fosters togetherness and promotes the idea of traditional ecological knowledge that is passed down in society from generation to generation. 'Sedekah' is a term derived from the Arabic word sadakah, an act of voluntary giving by Muslims without limitations in time or amount. 'Benih' means seeds. Sadaqah comes from the Arabic word sadaqah, which means giving voluntarily. Seeds are seeds, seedlings are small plants. Sedekah Seed tries to build safe spaces and relationships between people from various backgrounds online and offline through collective memories of plants. Through the activity of distributing seeds to the participants of the Sedekah Sedekah, the participants tried to find and explore the public's memory of this leungeun (a person talented in farming).
'Sedekah Benih tries to find and document the traditional knowledge about ecology in society passed down from generation to generation through art and media. We see that this traditional knowledge can be learned, developed, and shared to solve the current climate change problem. Sedekah Benih consists of three stages: seed selection, seed growing and care, and the harvest festival,' explains the team.'Sedekah Benih highlights the role of a group of mothers from the Cibogo area. Through a set of programs developed during the last months, we have discovered how important the work of women and particularly mothers is within the community.'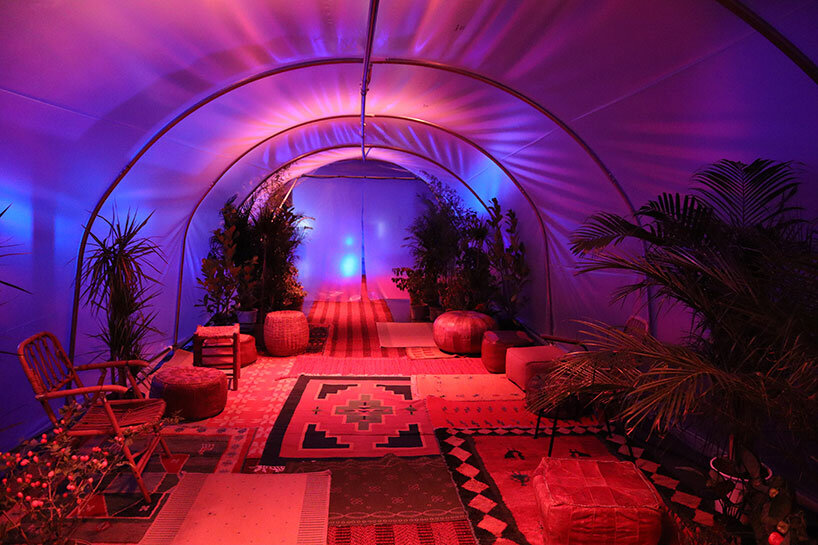 image ©designboom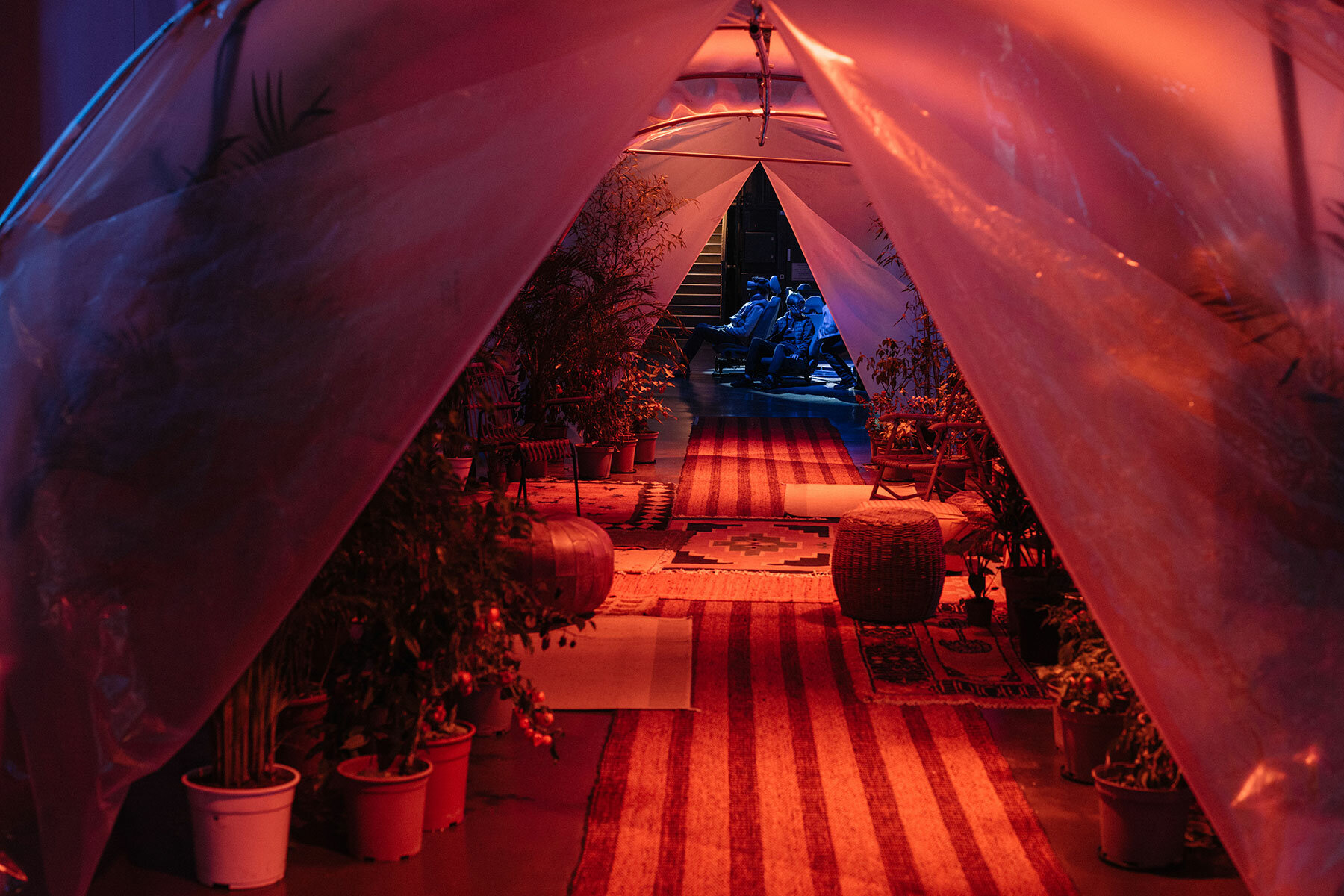 TRONS 'R' US
Completely built from discarded technological gadgets, TRONS 'R' US seeks to investigate and explore the relationship between humans, technology, and our environment. Developed by the Ghanaian artist Akwasi Bediako Afrane (see more here), the work repurposes disused electronics into 'living' beings called TRONS — each infused with the consciousness of the gadgets' previous owners.
'Technology, an act of engaging varied means to unearth our reality in order to better understand and simplify our
existential lives is perched at the apex of the human's needs, thus; driving the human's daily endeavors. The quest for more technological advancement has substituted the love for veins, blood, skin, bones, and organs with that of oil, electric cables, dry cells, and the internet. The spread of the viral prosthetic 'must-have' syndrome in relation to electronic gadgets has become indispensable for most humans. As patrons, we amass and abandon more of these gizmos in our quest to supplement our deficiencies. In this process, a black-box is triggered, as unbeknownst to us, we are constantly discarding gizmos that are infused with our genes and consciousness,' describes the artist. (See our interview with Akwasi Bediako Afrane in a previous article here.)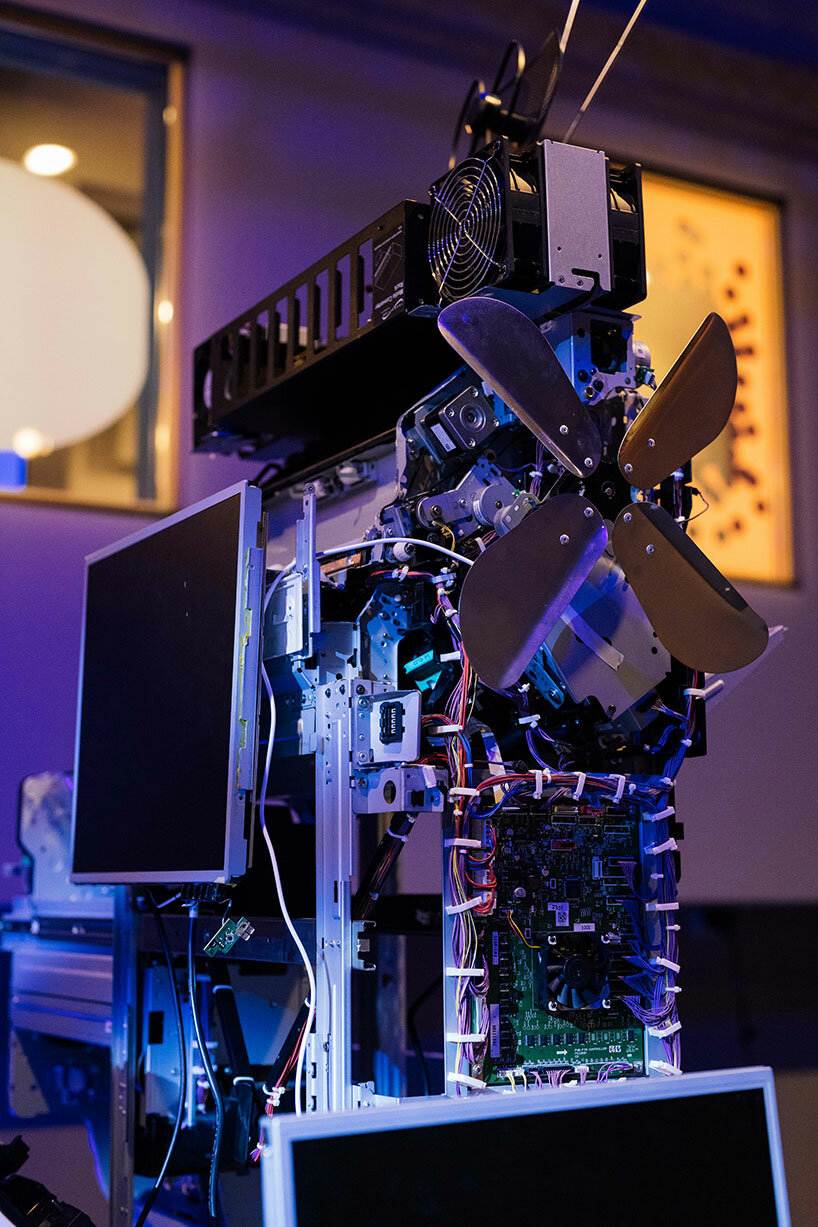 image ©Camille Blake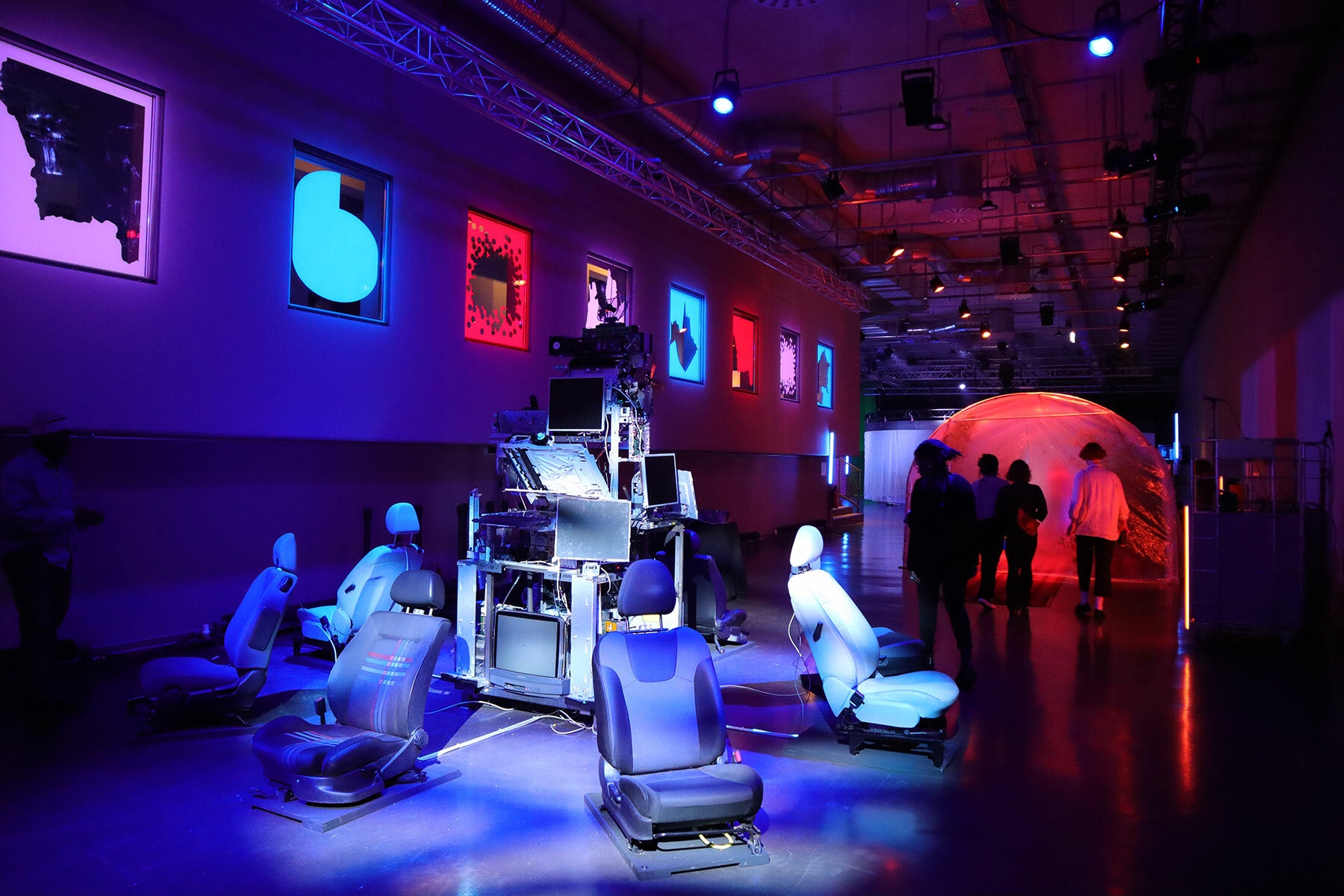 VIRTUAL SANCTUARY FOR FERTILIZING MOURNING
Virtual Sanctuary for Fertilizing Mourning created by Eliana Otta (see more here) aims to become a virtual space to commemorate the deaths of Indigenous leaders assassinated in recent years in Peru, when defending their territories from deforestation, mining, and other extractivist activities.
'Working closely with their families and communities, we would create virtual tours of the areas they aimed to protect. Each tour would be different, trying to reflect each leaders' universe, deeply informed by their territory, collective activities, and more-than-human bonds. Oral histories, remembrance, songs, and all kinds of information that the communities find adequate to share with others will be used to develop a portal into ways of life that are threatened by extinction but also to hint toward the invisible, magical, and affectionate threads sustaining them,' she mentions.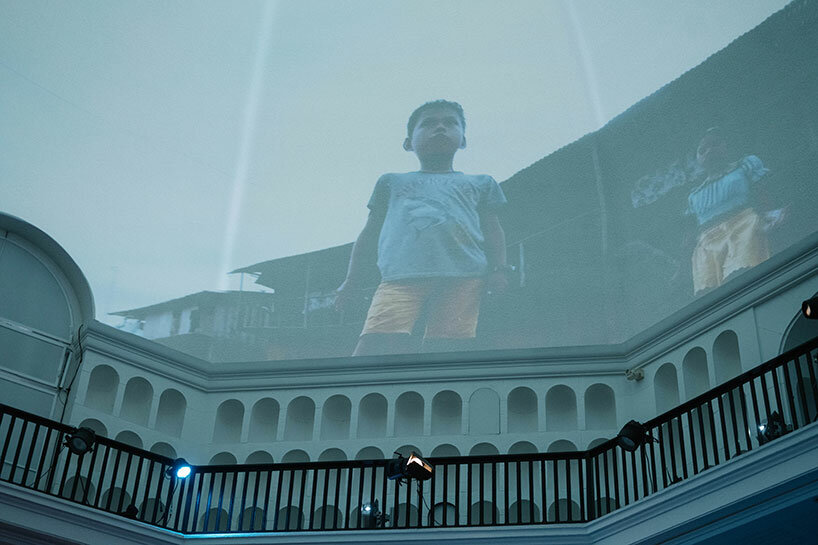 image ©Camille Blake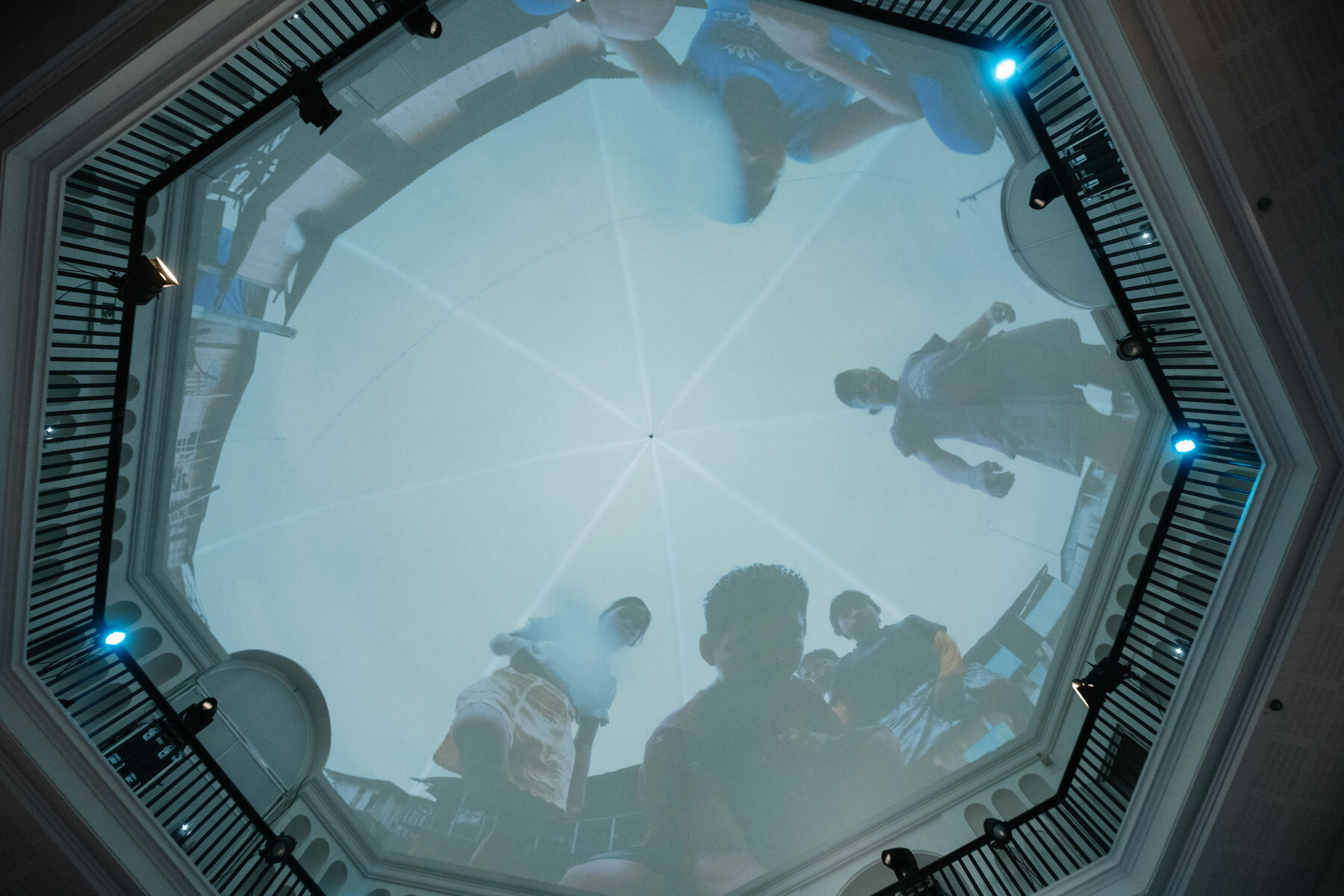 project info:
name of the event: Driving the Human: Seven Prototypes for Eco-social Renewal

prototypes: Do AIs Dream of Climate Chaos by Xiaoyu Iris Qu (曲晓宇), Human-Bacteria Interfaces by Anne-Sofie Belling, Bea Delgado Corrales, Romy Kaiser and Paula Nerlich, Monsters and Ghosts of the Far North by alternaA (Andra Pop-Jurj and Lena Geerts Danau), Sedekah Benih by Vincent Rumahloine and Mang Dian, The Backpack of Wings: Modern Mythology by Hyeseon Jeong and Seongmin Yuk, TRONS 'R' US by Akwasi Bediako Afrane, VIRTUAL SANCTUARY FOR FERTILIZING MOURNING by Eliana Otta
hosted by: Forecast
location: silent green in Berlin
photography: ©Camille Blake, ©designboom
videography: ©designboom
christina petridou
I designboom
dec 02, 2022
KEEP UP WITH OUR DAILY AND WEEKLY NEWSLETTERS
a diverse digital database that acts as a valuable guide in gaining insight and information about a product directly from the manufacturer, and serves as a rich reference point in developing a project or scheme.
designboom will always be there for you
milan, new york, beijing, tokyo

,
since 1999