throughout chinese artist duan jianyu's fantastical cosmos, there is a strong sense of humor and charm, and a refracted sensitivity towards realism that gives her art a dimension of social critique. her image series titled 'for the sake of arguing' — some of which appear in her fictional novel 'foot' — offer a range of narratives that tell the story of life as a migrant, particularly the movement of generations from a country's farming regions into the city. the writings in 'foot' are paired with these visual representations depicting food sculptures in various forms, where art and craftsmanship speak to the politics of aesthetics and ancient poetry.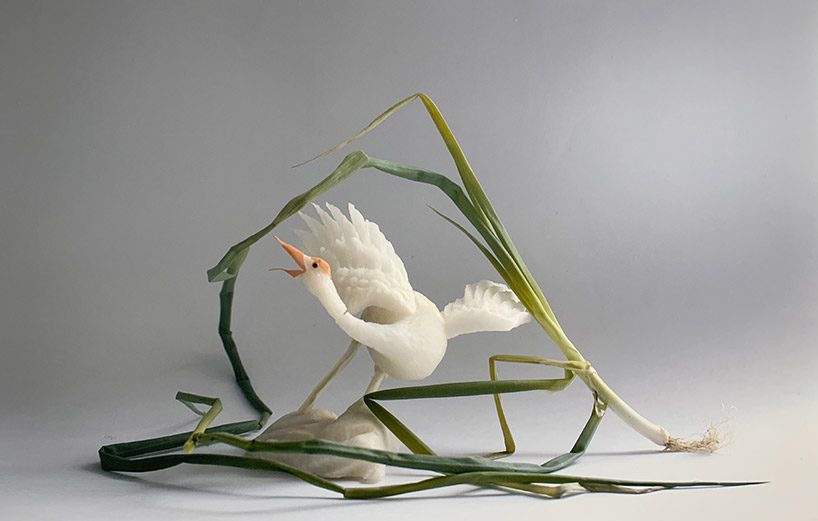 in the 1970s, when duan jianyu was born, the chinese cultural revolution was at its height, leaving the country in a state of chaos. referring to french philosopher and theorist jean baudrillard's assertion that 'what has been destroyed in the process of modernization is not humanity as such, but rather the bestiality inherent in human nature', duan's work seeks to celebrate the vitality of marginalized figures as they navigate the trials and tribulations of everyday life — particularly in the midst of a rapidly industrializing china.
across her work, duan jianyu has taken special interest in the reality of a rural population who is unable — or unwilling — to integrate into globalized urban society. the craftsmen responsible for the vegetable carvings would be trained by an elder adult with a culinary background, who would inevitably have their own poetic way of reacting to the new world.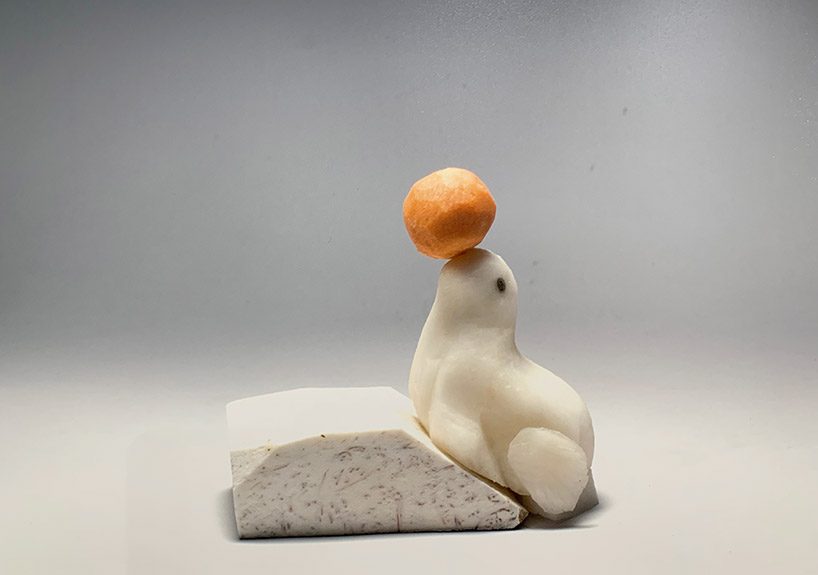 duan jianyu's fictional work 'foot' describes a rather shy character, wang hu, a natural born poet who was also very good at vegetable-carving. he started with this practice when he had to leave his small home town for the big city as, by the 1990s, guangzhou had become one of china's leading industrial hubs.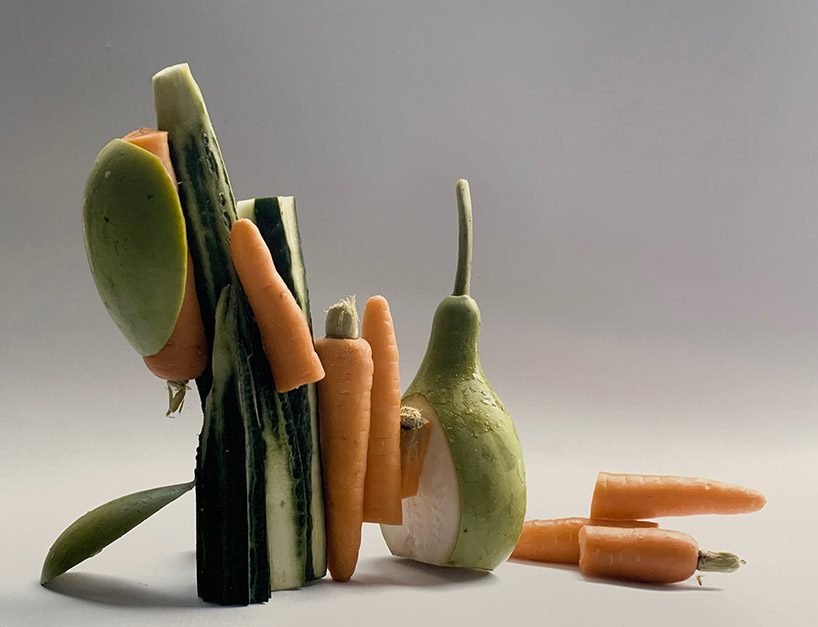 an excerpt from 'foot' translated from chinese: wang hu thought of a pair of feet, and his thoughts were stirred. the faint humming of the subway lulled him into a trance, and if he had not abruptly noticed the giant, gleaming white teeth in the subway — a toothpaste advertisement — he surely would have missed his stop. wang hu's thoughts were stirred because of a vegetable-carving performance where he had met a girl who also had gleaming white teeth: natasha…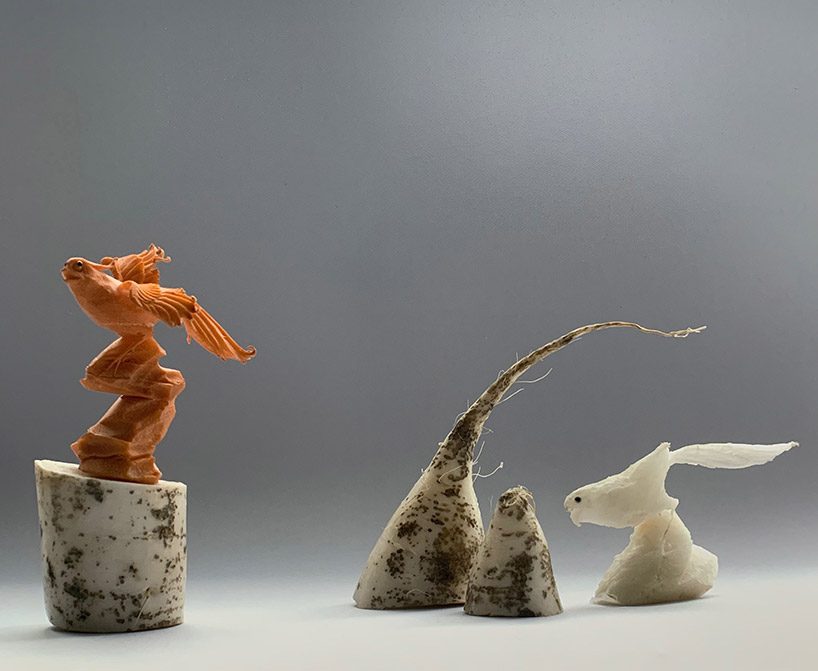 'look, I learned a lot of new ways of making dim sum', says wang hu in an excerpt from 'foot'. I can even carve a radish into a flower. my eyes are righter than before, and I've grown more robust. my friends have never taken the subway, but I did four trips in one day. I had never heard of durian, but now I not only eat it, but even like the smell…'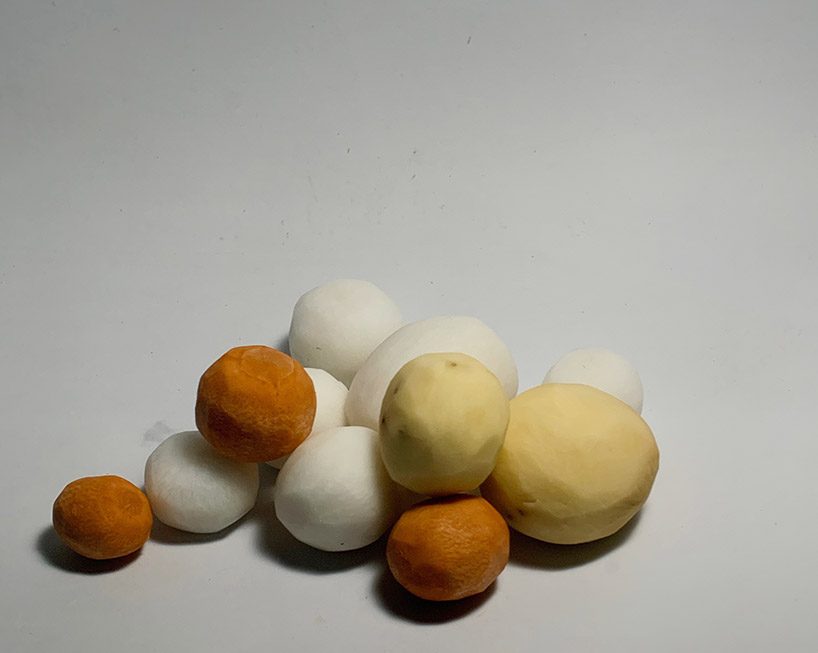 the intricately crafted subjects that appear in the image series, 'for the sake of arguing' are aligned with varying remarks about poetics — for example: 'if the bed is placed too close to the window, possibilities for the wife to have an affair increases and it may also cause one to have more dreams in the night, which will affect one's sleep. to eat some carrot and radish will enhance 'qi' (life energy), which will improve marital relationship.' — fengshui theory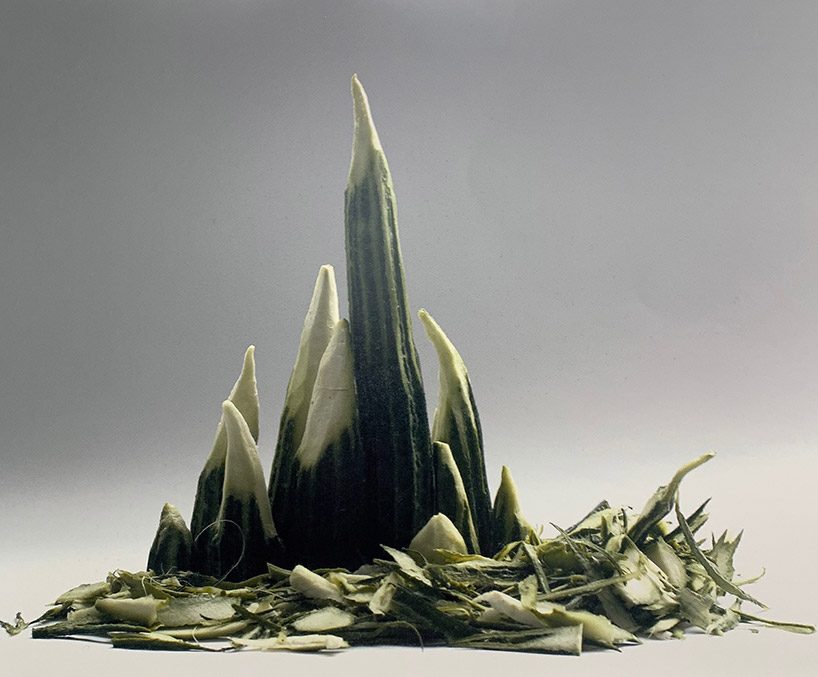 'provoke the unexpected. expect it.' — robert bresson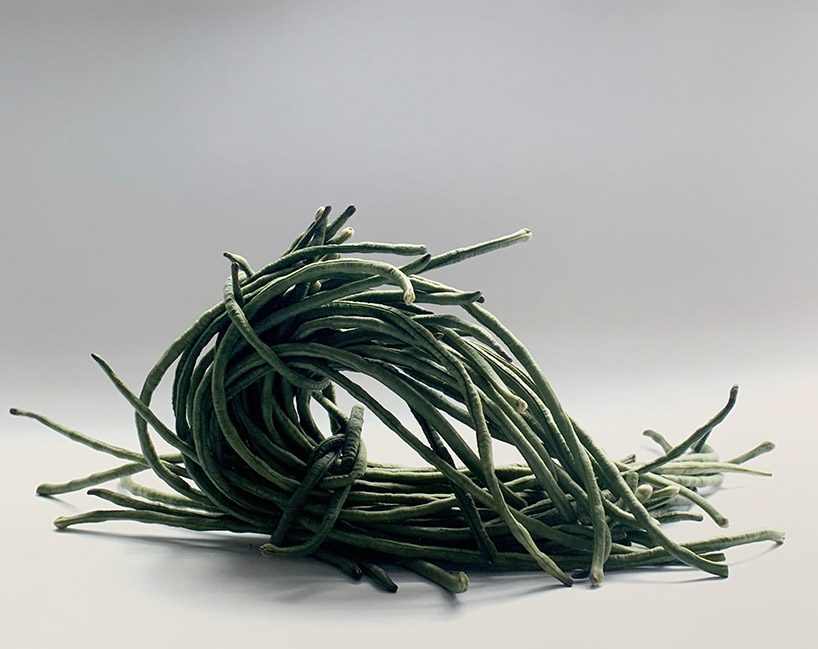 'the waves nip at my feet, the seagulls are silent.' — wang hu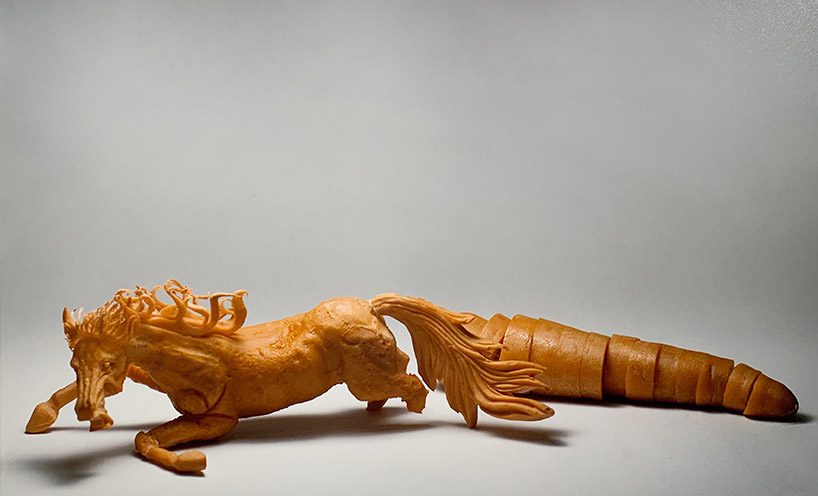 'ambiguity is an intrinsic, inalienable character of any self-focused message, briefly a corollary feature of poetry.' — roman jakobson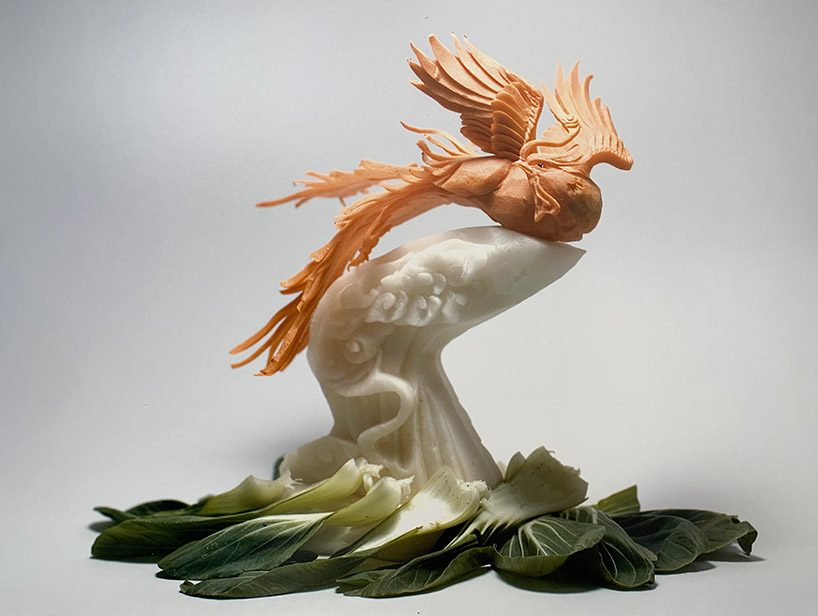 duan jianyu (段建宇) was born in 1970 in zhengzhou, henan province. she graduated from the oil painting department at the guangzhou academy of fine art in 1995. the work 'for the sake of arguing' by duan jianyu has been displayed at art basel 2019.
all images captured by designboom, courtesy of the artist and vitamin creative space.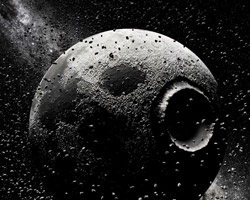 jul 16, 2019
jul 16, 2019
jul 06, 2019
jul 06, 2019
jul 03, 2019
jul 03, 2019
jun 17, 2019
jun 17, 2019
jun 17, 2019
jun 17, 2019
jul 07, 2020
jul 07, 2020
jun 03, 2020
jun 03, 2020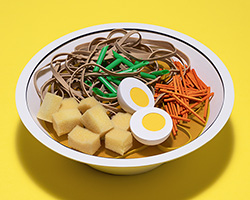 may 22, 2020
may 22, 2020
a diverse digital database that acts as a valuable guide in gaining insight and information about a product directly from the manufacturer, and serves as a rich reference point in developing a project or scheme.