when designboom visited edoardo tresoldi's new studio in milan, we discussed upcoming projects and he told us not to miss arte sella. 'arte sella is a really magical place where you can find artworks made by land artists that I admire,' tresoldi told designboom. 'my installation, which is set to open on september 15, has a deep connection with the forest. last year some strong winds destroyed a big part of this green heaven and generated a new space in the landscape.'
arte sella is an open air museum located on italy's trentino valley, which has — for more than 30 years — presented artworks that seek to enter the debate on the fragility of nature, and the relationship with human beings. currently, approximately 30 land art installations can be experienced and enjoyed, made directly in-situ.
on october 29, 2018, bad weather conditions unfortunately destroyed most of the artistic installations in val di sella. the art path around villa strobele was invaded by tree trunks that crashed to the ground. now, having been mostly restored to its original conditions, arte sella presents new artworks and offers different suggestions based on the seasons.
eager to see details of his next adventure, designboom has been following edoardo tresoldi on social media, where he teased a bit of the process behind his new installation at arte sella.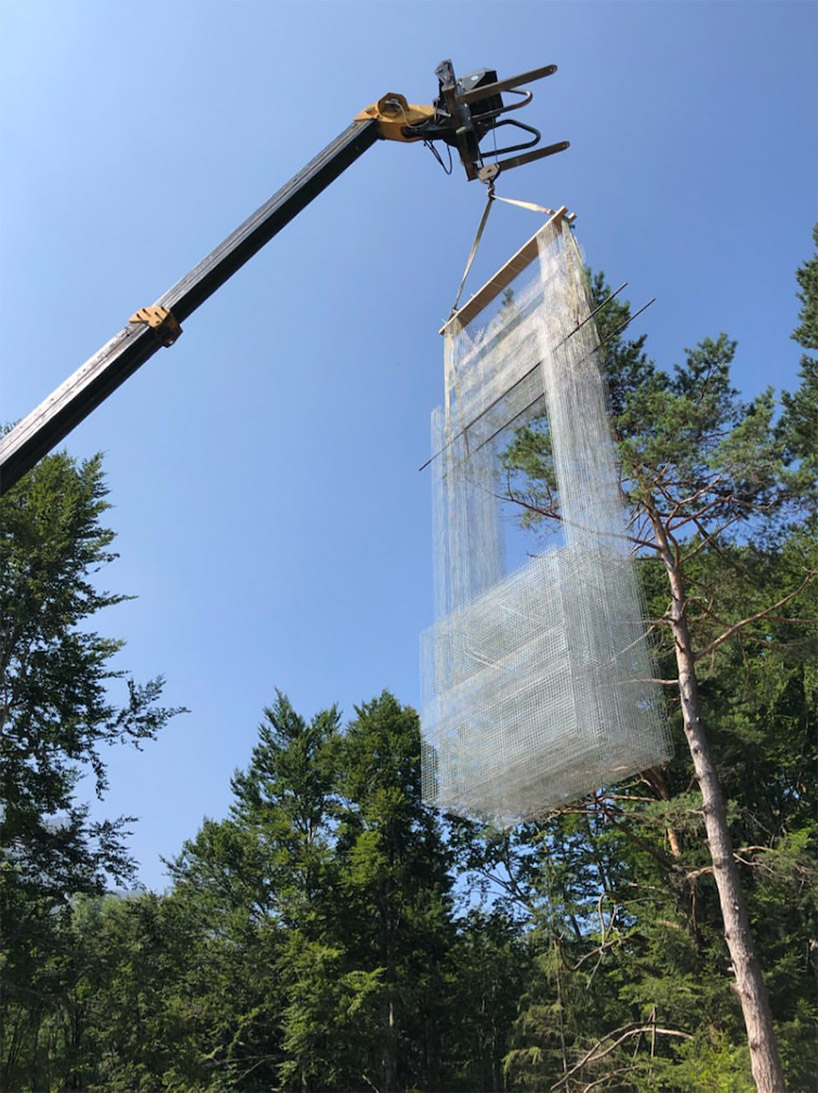 edoardo tresoldi's architectural constructions, made of wire mesh, deliver a feeling of impermanence that invites viewers to consider absence, rather than matter. the artist's ethereal installations adopt a hybrid language of classical archetypes and contemporary expressions that generate immersive, dream-like environments. the natural elements of sunlight, wind, clouds and rain set the sculptures under different dynamic natural conditions, where they exist in constant dialogue with the landscape that surrounds them. the transparency of tresoldi's works respond to these external factors, and create a sense of fusion and fading of matter. by night, carefully curated artificial illumination enriches the volume and further accentuates the architectural compositions.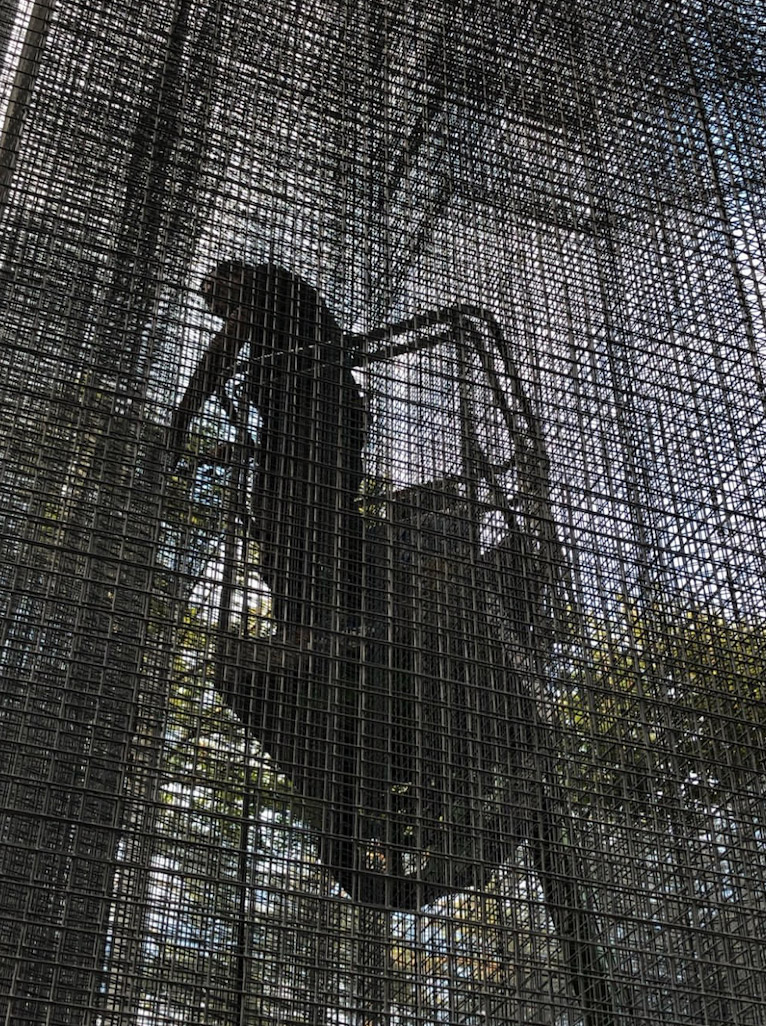 over the past month, tresoldi has been uploading videos to his instagram account, where he has teased a bit of the process in creating his installation for arte sella. from machines relocating rocks, to wire mesh structures being moved around by cranes, tresoldi's piece is taking shape at the open air museum.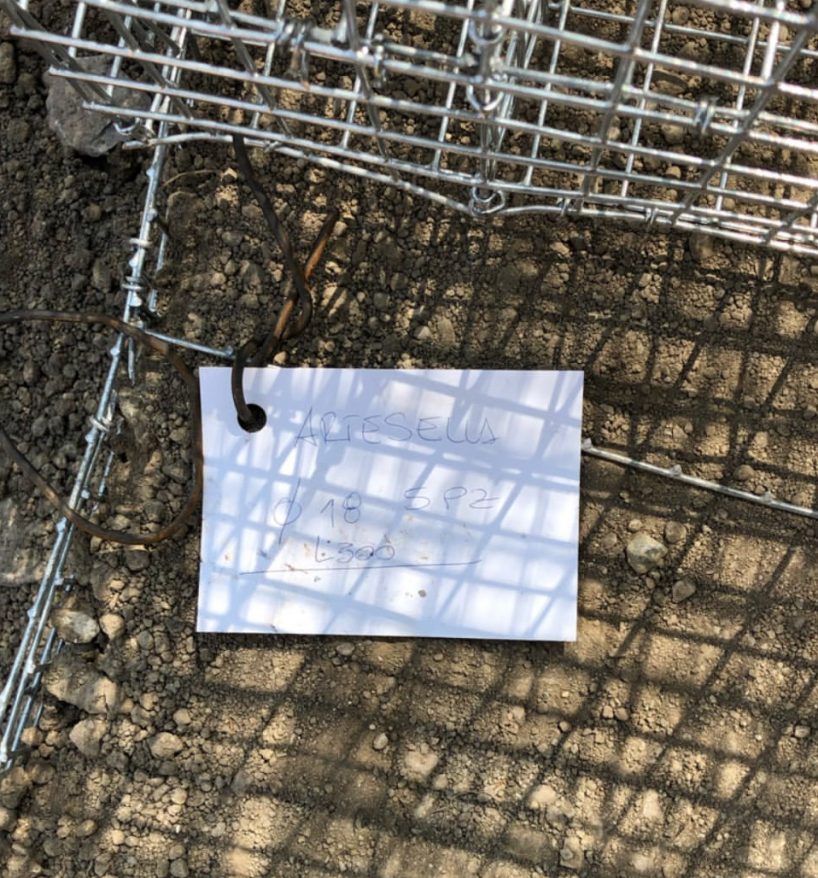 'social media has allowed my work to reach a very broad audience,' tresoldi comments. 'the interesting part is that I'm working to create something that people can experience personally, but 80% of the people that follow my work have never seen it physically. it's a condition that everyone is living. we know a lot of things because we see them in a virtual world. for example, we studied the parthenon in school and everybody knows it, but not everybody has visited it physically. the dynamic makes sense because when you decide to go to athens and see it, that's the moment when you create a connection between you, the place, and all your life — beginning with the first time you saw it in a book. now, we are evolving into a stronger relationship between us and the real object, because most of the time we already saw it online.'
'at the beginning I was very critical about this, but now I think that sometimes we are critical because we don't understand the things that are happening right now — in particular the ones coming from technology,' tresoldi continues. 'but I think we need to be curious in order to understand the meaning of these things that are evolving the world. I'm a creative person — I think it's more important for me to be critical when I'm doing something. it's more interesting for everybody to analyze by being active and creating things.'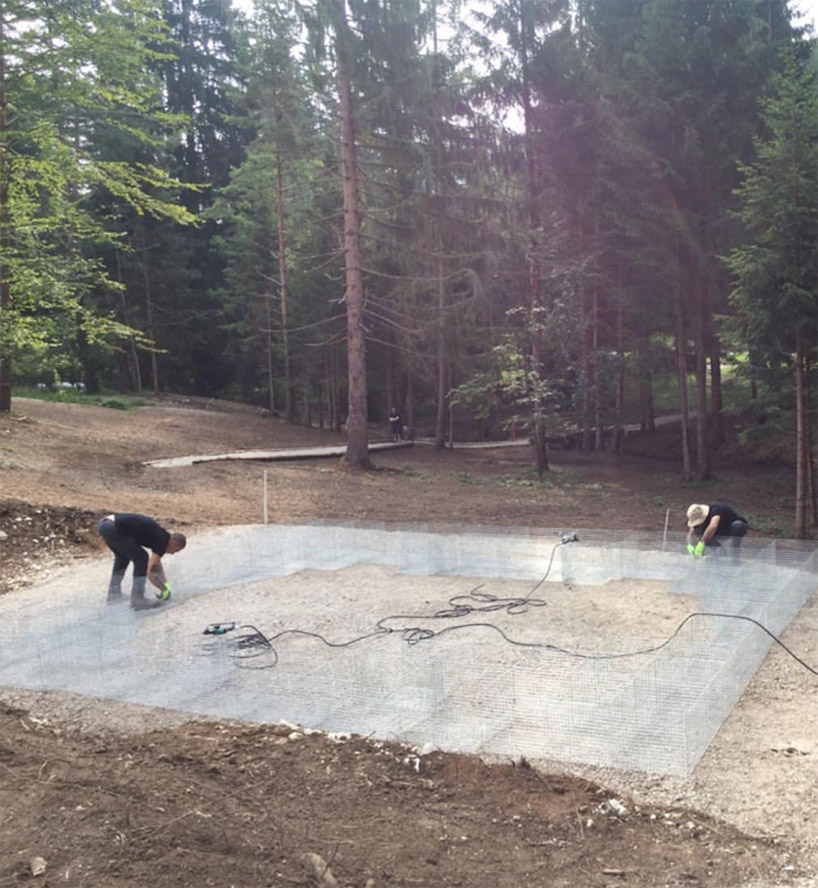 here are a few of the artworks installed at arte sella: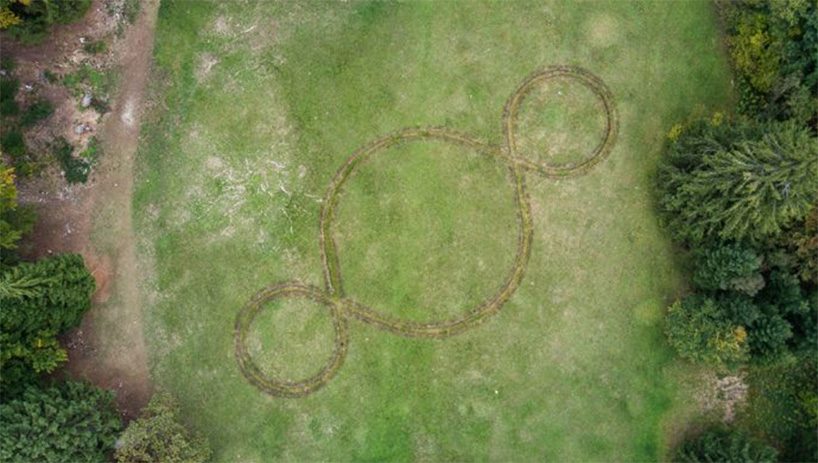 'third paradise' by michelangelo pistoletto
photo by giacomo bianchi, courtesy arte sella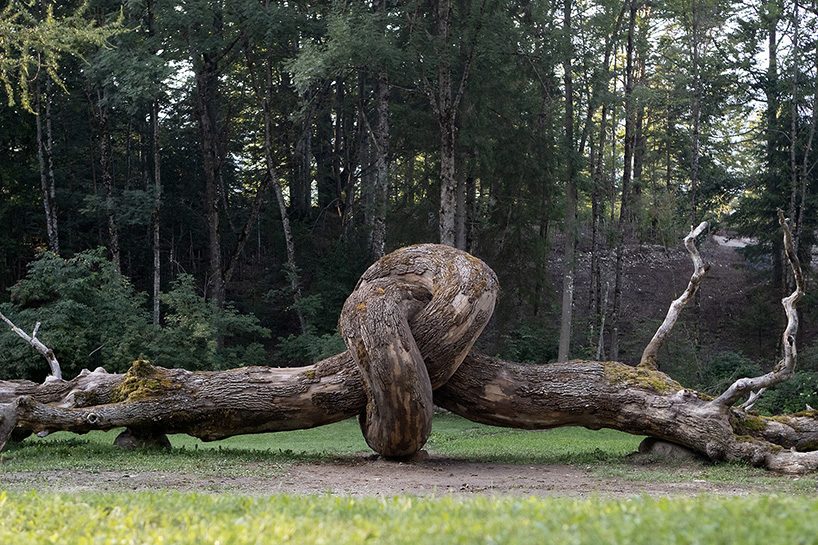 'radice comune' by henrique oliveira
photo by giacomo bianchi, courtesy arte sella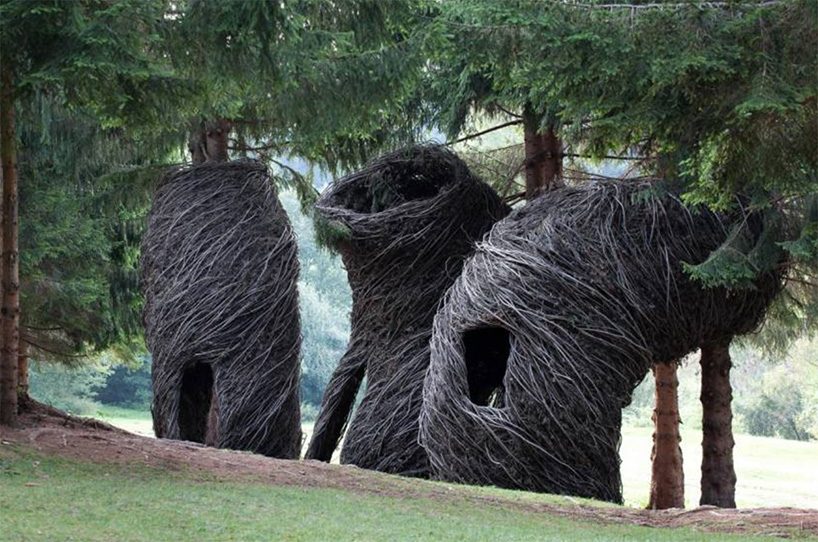 'tana libera tutti' by patrick dougherty
photo by giacomo bianchi, courtesy arte sella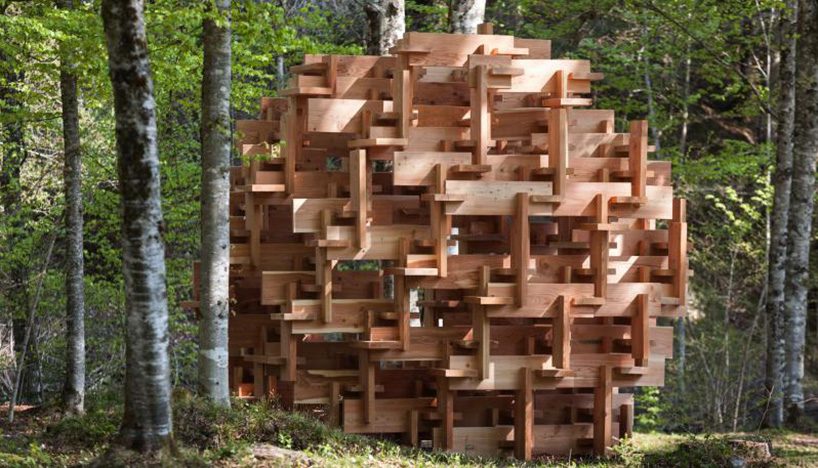 'kodama' by kengo kuma
photo by giacomo bianchi, courtesy arte sella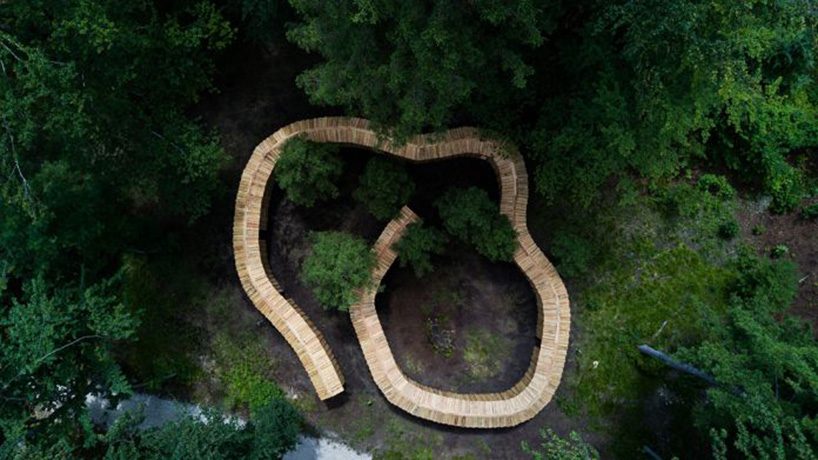 'dentro/fuori' by michele de lucchi
photo by giacomo bianchi, courtesy arte sella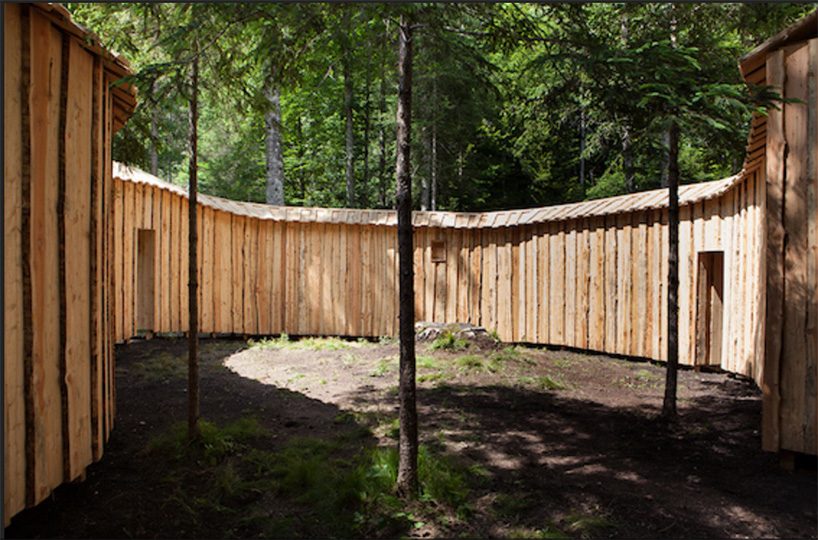 'dentro/fuori' by michele de lucchi
photo by giacomo bianchi, courtesy arte sella
dec 20, 2019
dec 20, 2019
nov 19, 2019
nov 19, 2019
sep 17, 2019
sep 17, 2019
jun 28, 2019
jun 28, 2019
jun 18, 2019
jun 18, 2019
mar 20, 2019
mar 20, 2019
oct 29, 2019
oct 29, 2019
oct 18, 2019
oct 18, 2019
aug 04, 2019
aug 04, 2019
a diverse digital database that acts as a valuable guide in gaining insight and information about a product directly from the manufacturer, and serves as a rich reference point in developing a project or scheme.