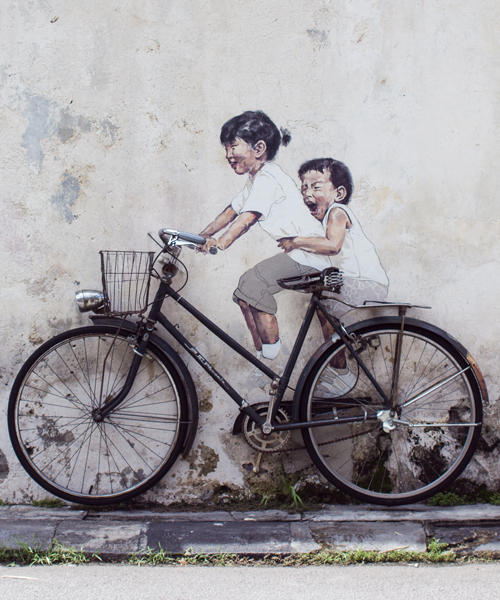 mar 30, 2016
ernest zacharevic's artistic interventions engage with their urban surroundings
ernest zacharevic's artistic interventions engage with their urban surroundings
(above) children on bicycle, georgetown, penang, 2012
all images courtesy of ernest zacharevic
at the intersection of art and the urban landscape, ernest 'zach' zacharevic conveys the culture and community of a place, adding artistic interventions to different cities across the world. the lithuanian-born artist blends fine art techniques with a passion for public space, working in the mediums of oil paint, stencil, spray, and sculpture to communicate clever and complex concepts. using building façades, storefronts and weathered walls as an artistic arena, zacharevic engages with the urban fabric by creating site-specific interactions between his artworks and their host location, with ideas arising in spontaneous response to the environment. traversing both outdoor locales and gallery spaces, zacharevic's dynamic compositions impart introspective ideas on culture, childhood and the characteristics of a community.
we spoke with the artist about some of the themes and concepts he wishes to convey, the most challenging aspects of his work, and the current fascinations feeding into his creative practice.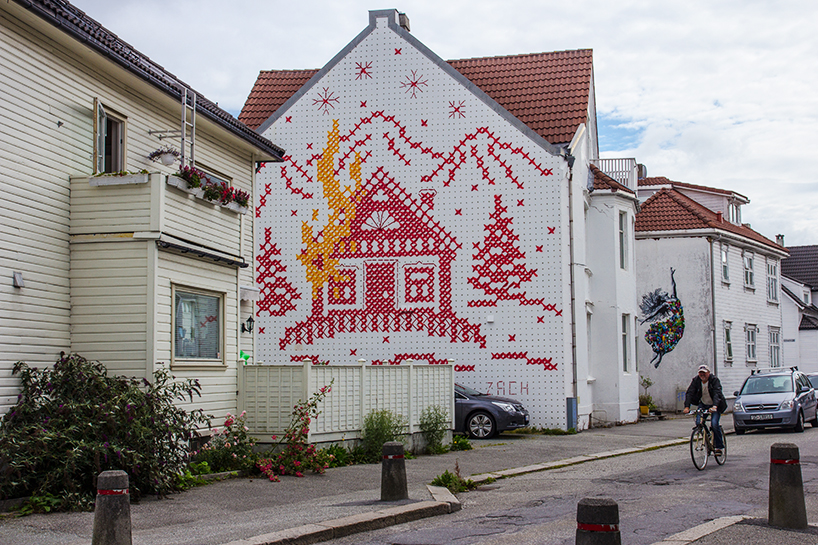 norwegian bubble, stavanger, norway — for nuart festival 2015
designboom: what are the initial stages involved in creating a composition? from where do you draw inspiration?
ernest zacharevic: most of my painting is quite spontaneous, there is no linear approach to the planning. I suppose it all starts with an idea and then it is a process of finding time, subject, location etc. I try to make sure I spend time doing things besides painting, like traveling, photography, reading, music…anything that provides inspiration, content, and ideas I can explore in my paintings.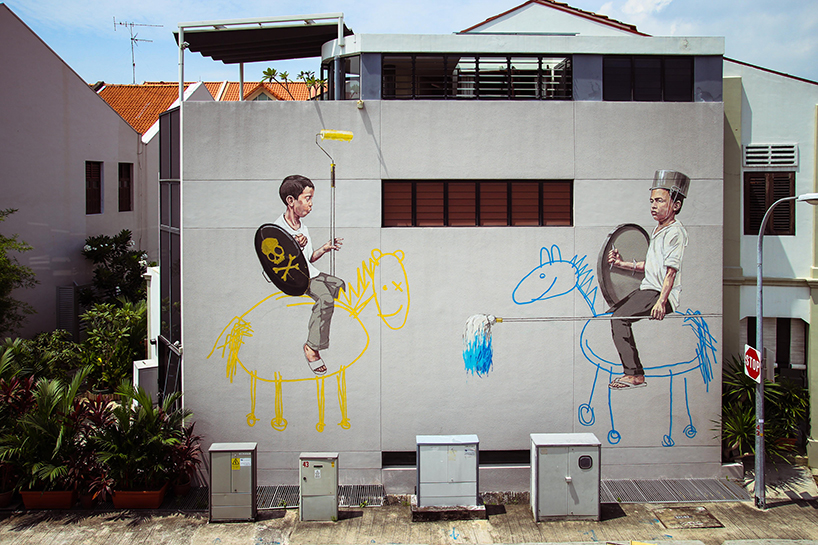 style wars, singapore, 2013
DB: can you talk about some of the themes or concepts that you are looking to express?
EZ: ever since I remember, I've been fascinated by animation; not just cartoons, but the 'medium', its ability to bend reality and bring images to life. I find myself exploring a lot of these concepts in my own paintings. I see my work more like a simple moment capturing everyday life rather than an elaborate narrative. this seems to work best with the subject of childhood nostalgia, a subject which features often in my work.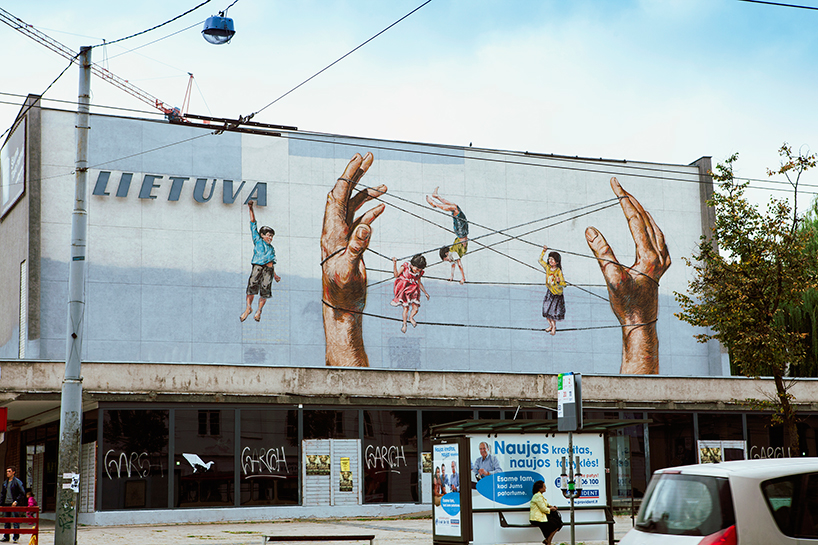 vilnus, lithuania, 2013
DB: your outdoor works often engage with the urban landscape. how important is the specific environment and culture in the conception of each mural?
EZ: that's the most fascinating part about working outdoors. every landscape has it's character, culture and its own stories. I often won't come up with an idea of what to paint until I have had time to see the space and experience the immediate surroundings.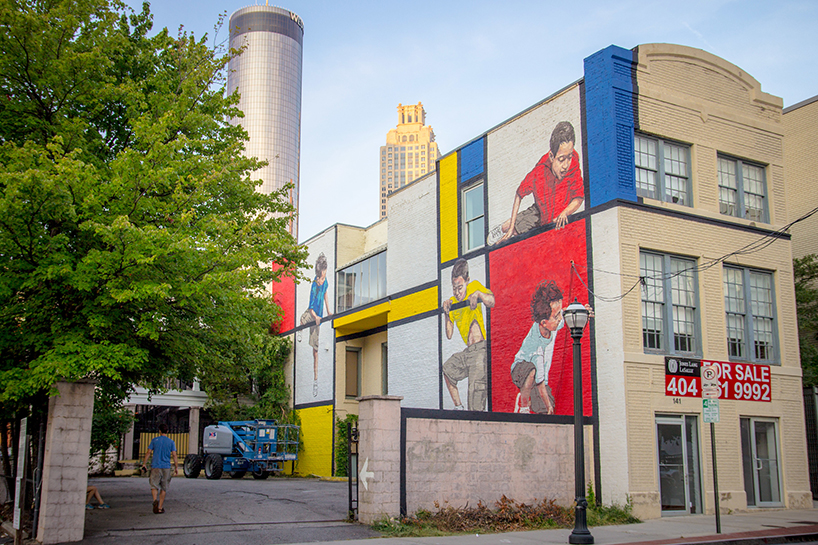 living walls, atlanta, 2014
DB: what are the most challenging aspects of realizing your work?
EZ: self-motivation and discipline. being free of the restrictions of a workplace and monitored tasks can be very liberating but it is not without its challenges. getting yourself out there, and making things happen, requires a lot of preparation. each time I develop a new idea it comes with a whole bunch of 'how's' to figure out. the only thing keeping you going is believing that it's gonna be worth your while.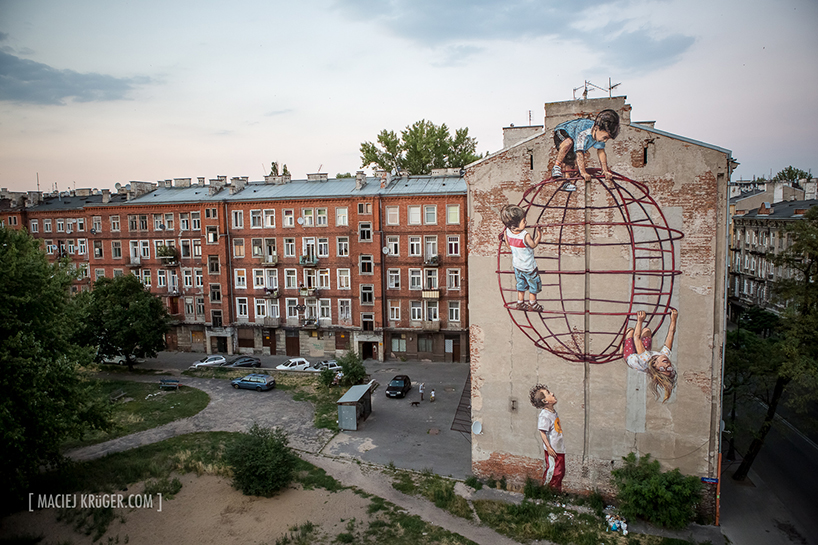 warsaw, poland, 2015 — as part of street art doping festival
photo by maciej krüger
DB: what are the most significant differences between working in the public realm versus in a studio?
EZ: despite the spontaneous approach to an idea, more planning actually goes into the street pieces, whereas the studio tends to be more loose and organic. on the street, I have to spend time considering the wall, plan numerous visits thinking about what could belong there and how it is going to engage with its surroundings. I prepare in the studio for the walls as much as possible to limit the amount of time I then spend painting outside.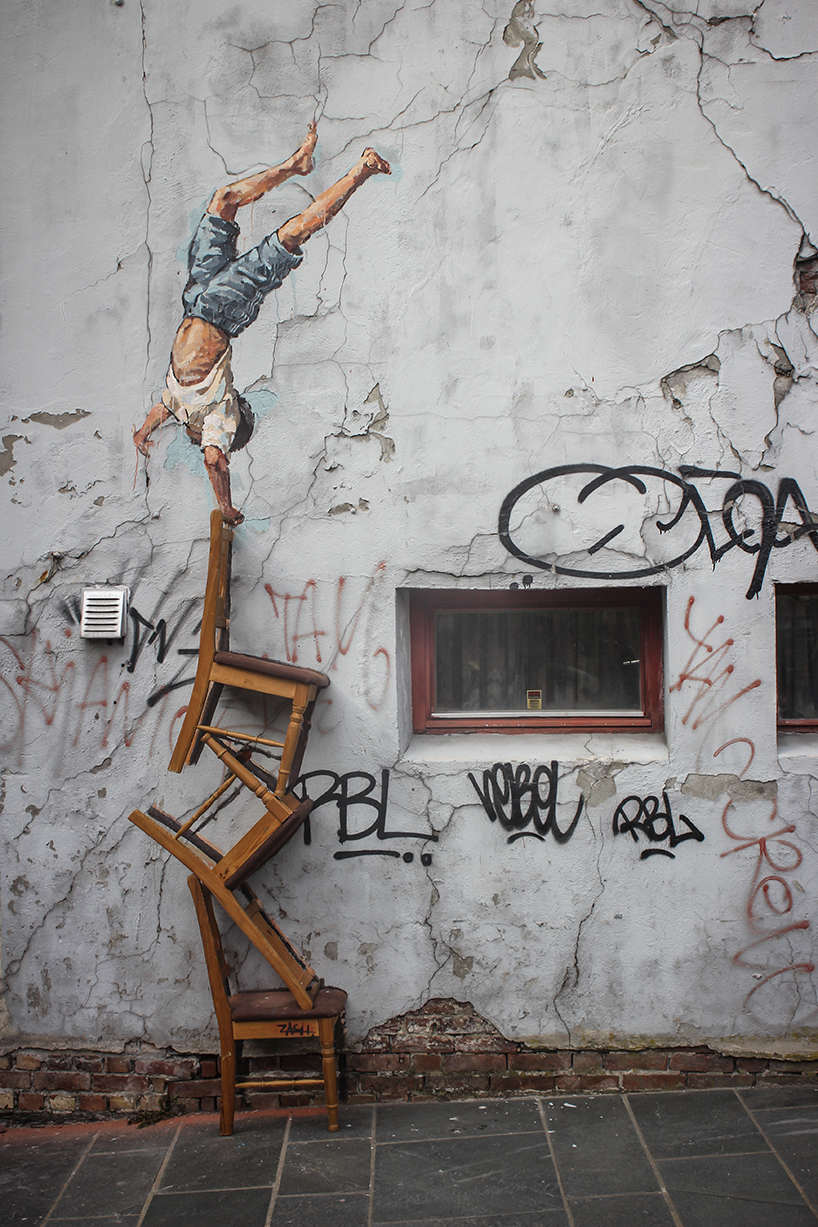 stavanger, norway, 2013
DB: do you have a particular piece that is your favorite, or one that stands out to you?
EZ: they are all my favorites at the time I am producing them, but it never lasts. if I started getting attached, I'd never want to let any of it go…or worse, would never consider it finished!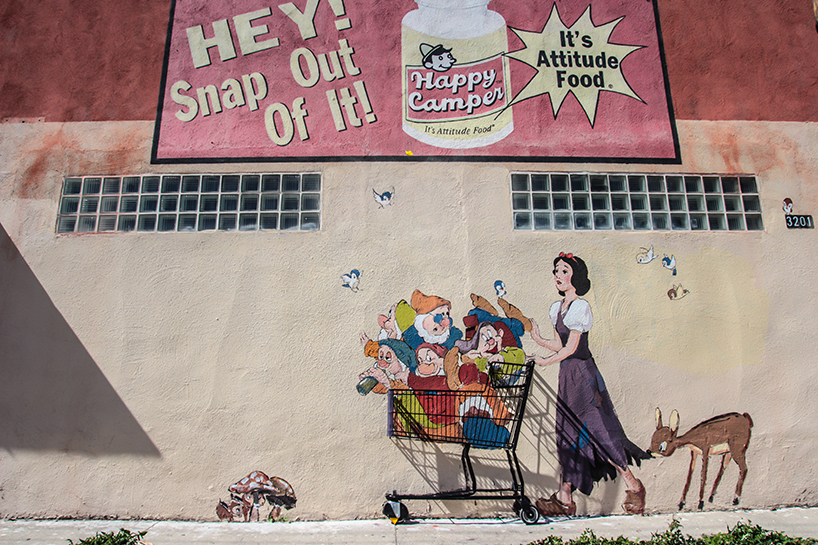 L.A, 2015
DB: who/what has been the biggest influence on your work to date, and how do they inform your practice?
EZ: my parents I'd say. they never get too engaged in my practice, but a little response and right guidance has been enough to keep me going ever since I was a kid.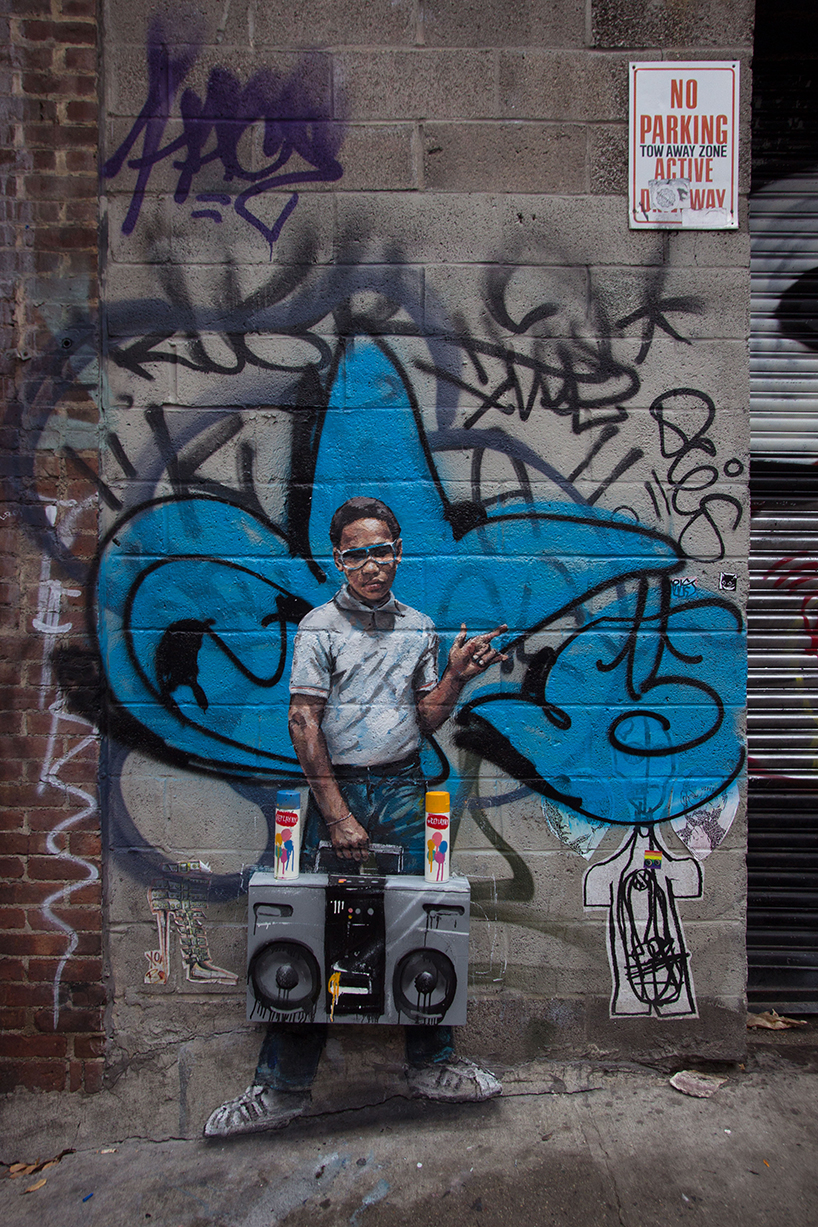 lil crazy legs, part of replay NYC — an on street project with martha cooper
photo by martha cooper
DB: what are you currently fascinated by and how is it feeding into your work?
EZ: everything and anything — my life and my art cannot be separated, everything I engage in somehow affects or inspires what I am doing creatively.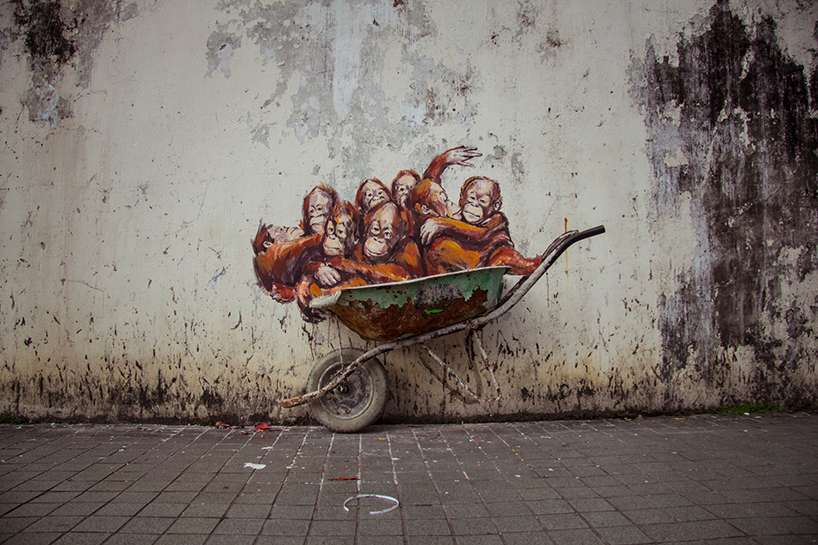 barrel of monkeys, kuching, 2014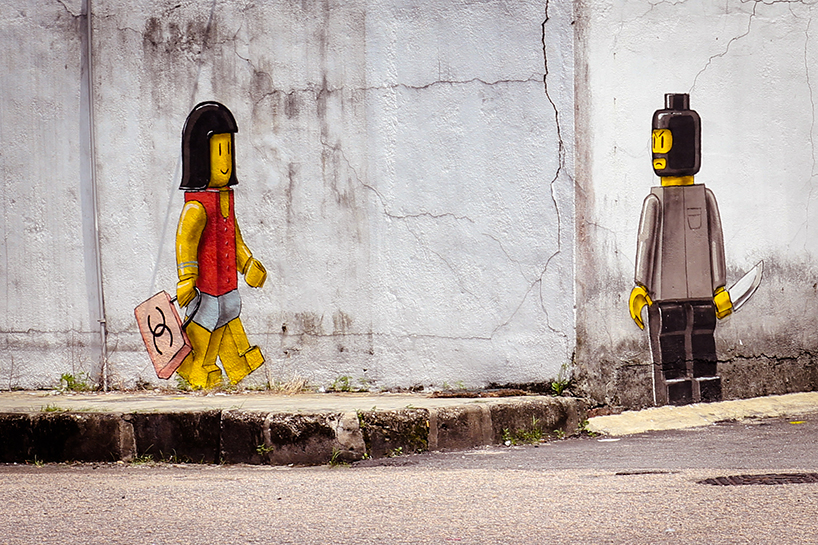 legoland, johor baru, 2013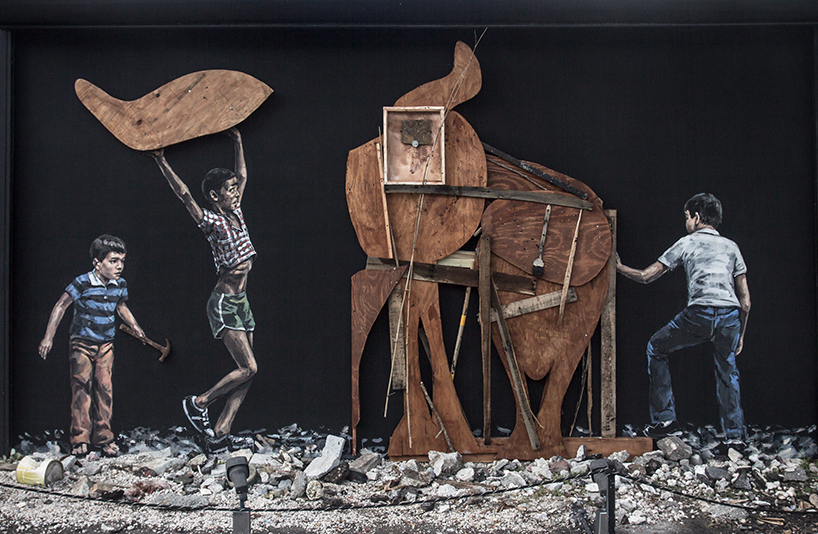 wynwood walls miami, 2015 — based on an original photograph by martha cooper and inspired by picasso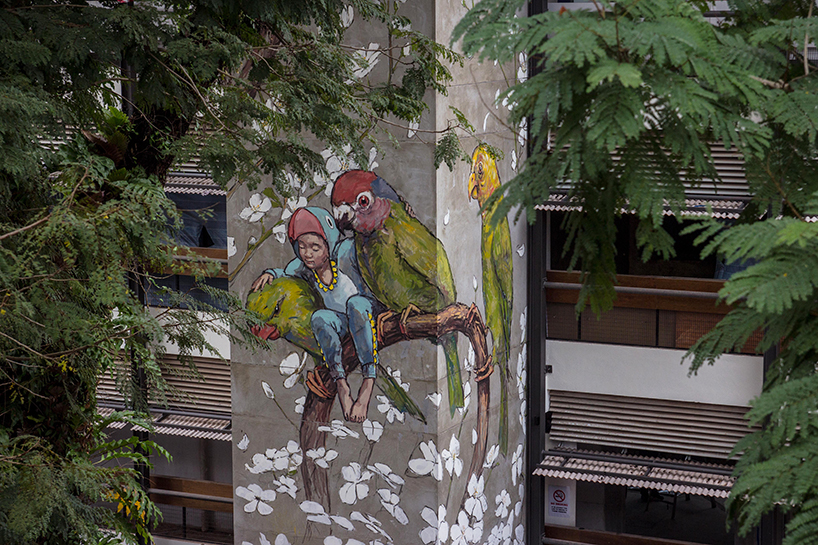 singapore, 2015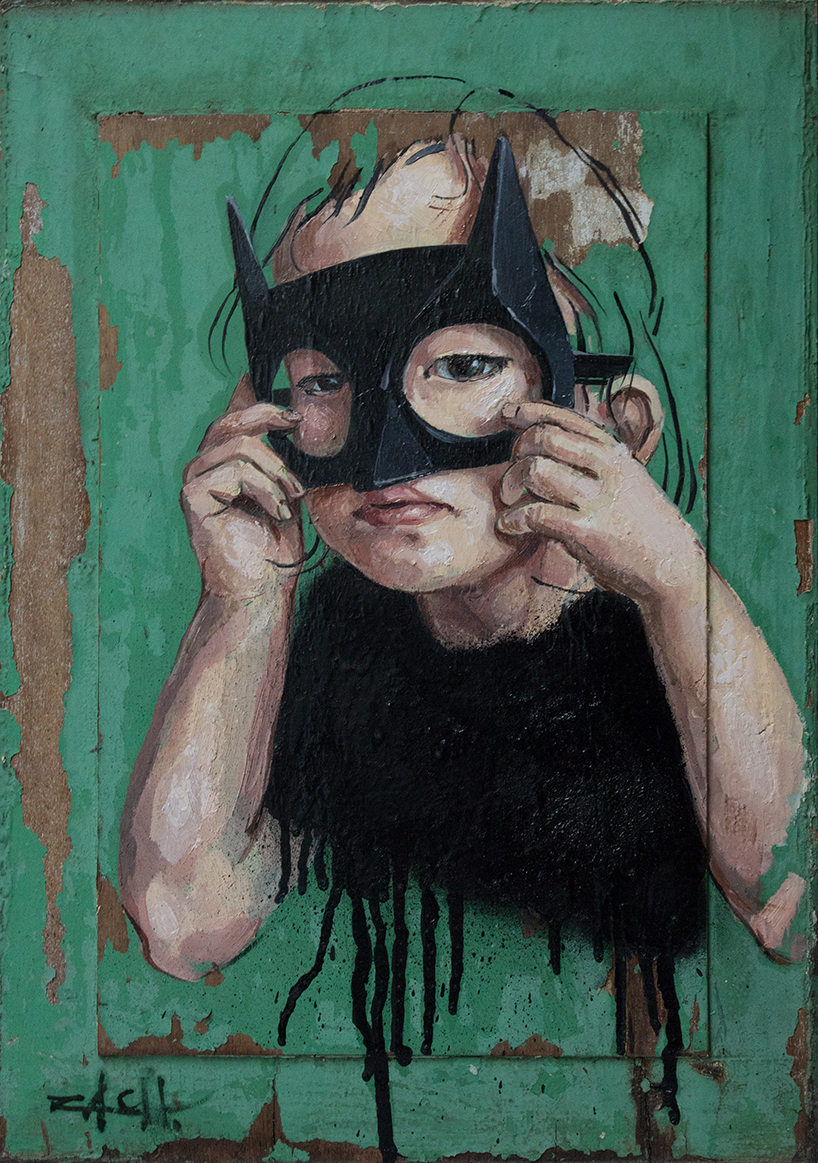 batgirl, mixed media on wood
original work of art now part of the dean collection


boy on stilts, mixed media on found object, 2015
inspired by an original martha cooper photograph from haiti
apr 12, 2018
apr 12, 2018
feb 12, 2018
feb 12, 2018
may 18, 2017
may 18, 2017
aug 07, 2020
aug 07, 2020
aug 07, 2020
aug 07, 2020
jul 14, 2020
jul 14, 2020
feb 02, 2020
feb 02, 2020
dec 06, 2019
dec 06, 2019
jan 17, 2017
jan 17, 2017
a diverse digital database that acts as a valuable guide in gaining insight and information about a product directly from the manufacturer, and serves as a rich reference point in developing a project or scheme.