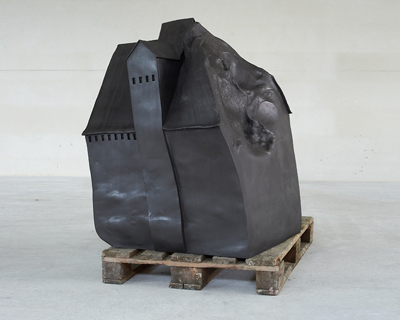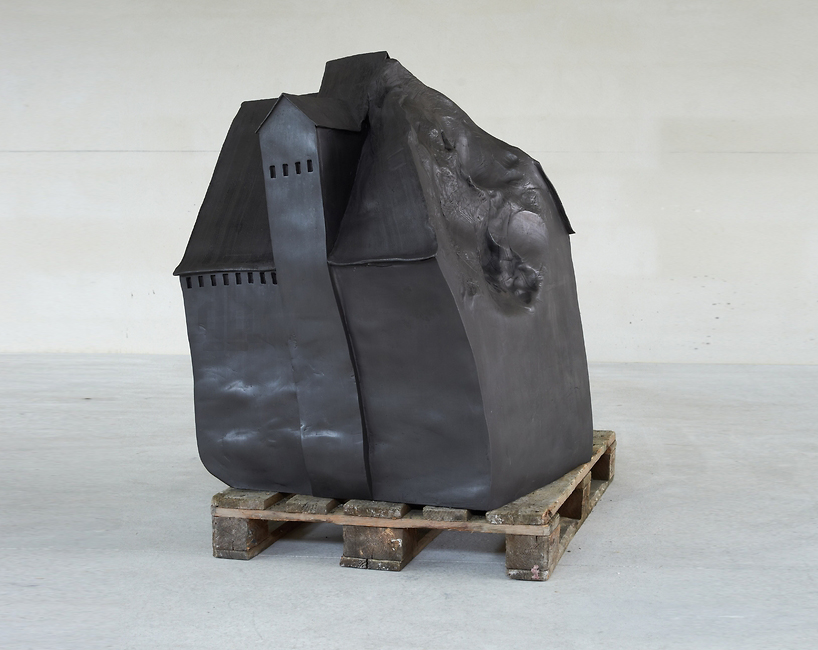 mar 07, 2013
erwin wurm kicks, punches and steps on his architectural clay sculptures
'distract', 2012 by erwin wurmbronze, patina (anthracite, matt finished), 187 kg 106 x 88 x 84 cm (41.73 x 34.65 x 33.07 in)all images courtesy the artist and galerie thaddaeus ropac, paris/salzburg
erwin wurm: wittgensteinian grammar of physical educationgalerie thaddaeus ropac pantin, franceon now through to the 27th of april, 2012
austrian artist erwin wurm's latest body of work on show at galerie thaddaeus ropac in pantin, france celebrates playful destruction in an exhibition titled  'wittgensteinian grammar of physical education'. within the exhibition space are smatterings of clay models denoting existing buildings of european and american architecture – all malformed from the artist having punched, crushed and kicked the works with his own body weight.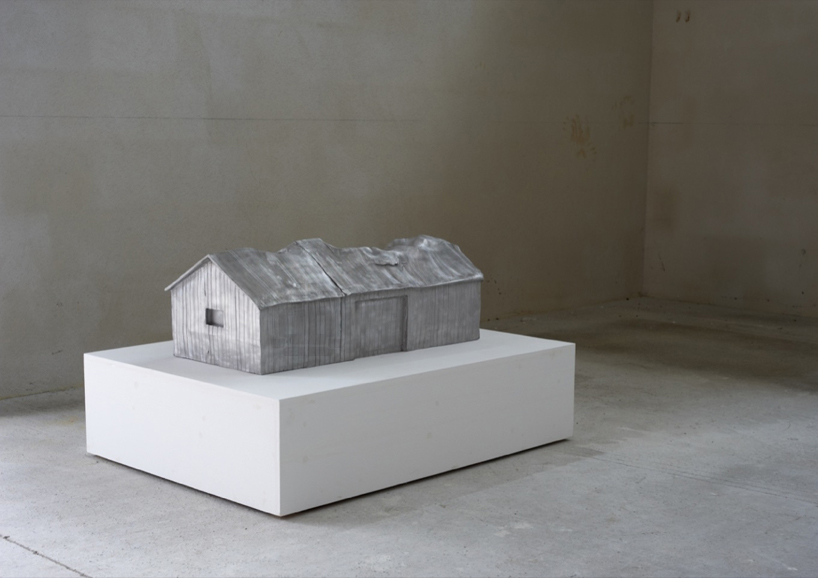 'dismiss', 2012aluminium33 x 95 x 52 cm (12.99 x 37.4 x 20.47 in)
these traces of destruction are frozen through castings in bronze, acrylic or even polyester, and embellished with silver or gold-plating. some of the buildings are well known, others anonymous and some chosen for personal reasons, the arhcitecture spans prisons, warehouses, psychiatric clinics, bunkers, and even a house that once belonged to his ex-wife. the narrenturm (madhouse tower) in vienna is marked by footprints, san quentin state prison has been slashed open, and alcatraz dons a gaping hole – dug out by hand. the malformations give the pieces the signature amorphous character so iconic of wurm's work.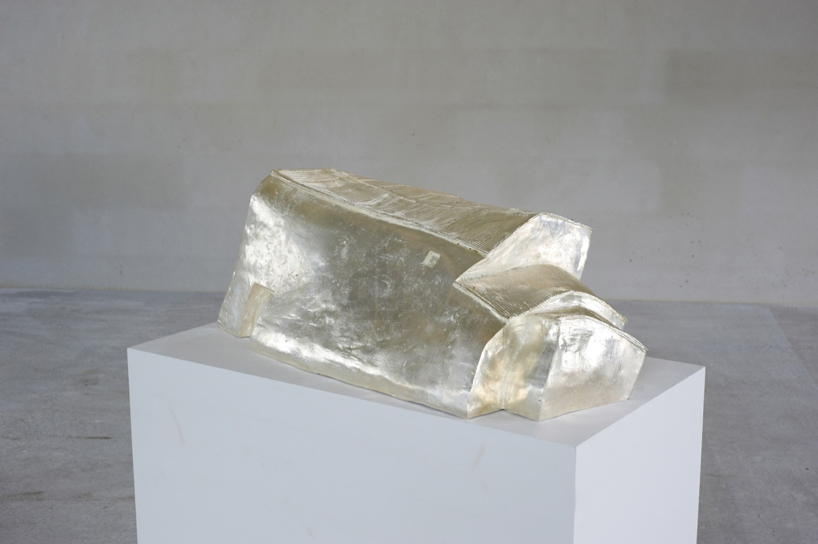 'liegen auf haus ex', 2012bronze, silver-plated32 x 82 x 50 cm (12.6 x 32.28 x 19.69 in)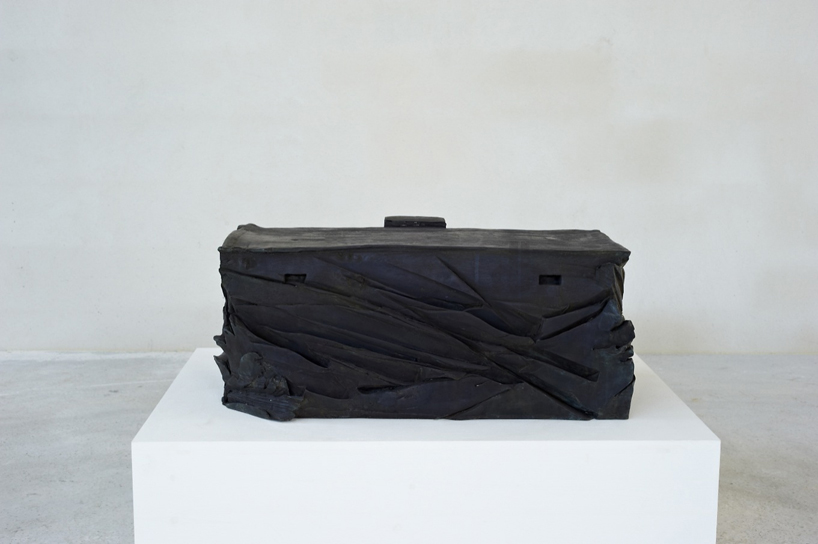 'samurai', 2012bronze, patina (black, matt finished)39 x 98 x 59 cm (15.35 x 38.58 x 23.23 in)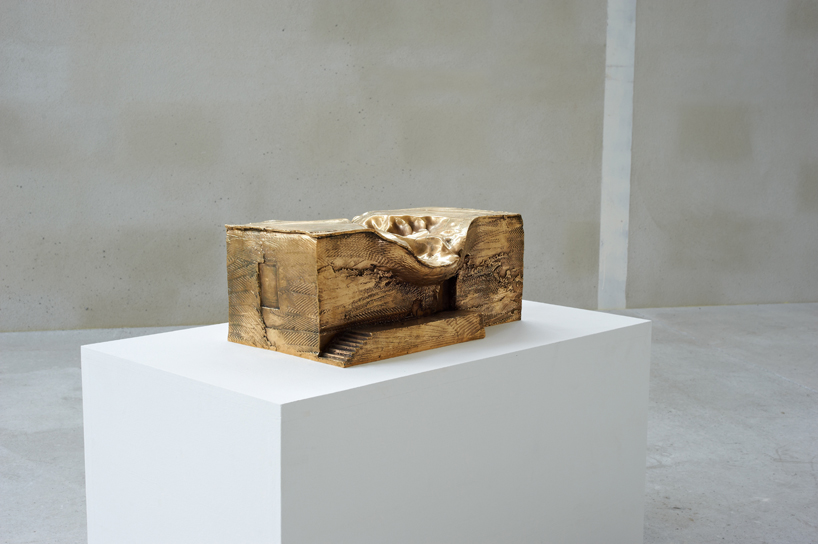 'divert', 2012 bronze, gold-plated 22 x 54 x 36 cm (8.66 x 21.26 x 14.17 in) Ed. 3/5 courtesy the artist and galerie thaddaeus ropac, paris/salzburg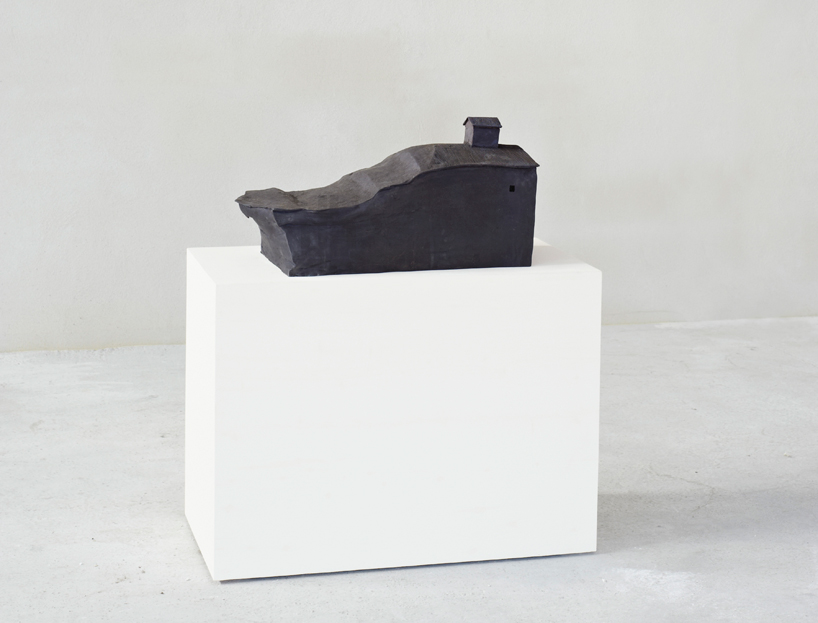 'drowsy' , 2012bronze, patina (black, matt finished)35 x 41 x 75 cm (13.78 x 16.14 x 29.53 in)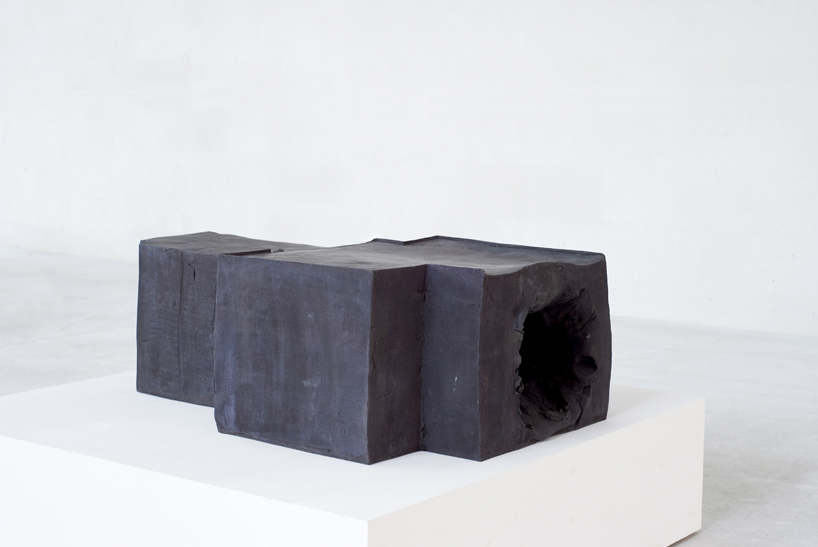 'alcatraz', 2012bronze, patina (black, matt finished)35 x 100 x 64 cm (13.78 x 39.37 x 25.2 in)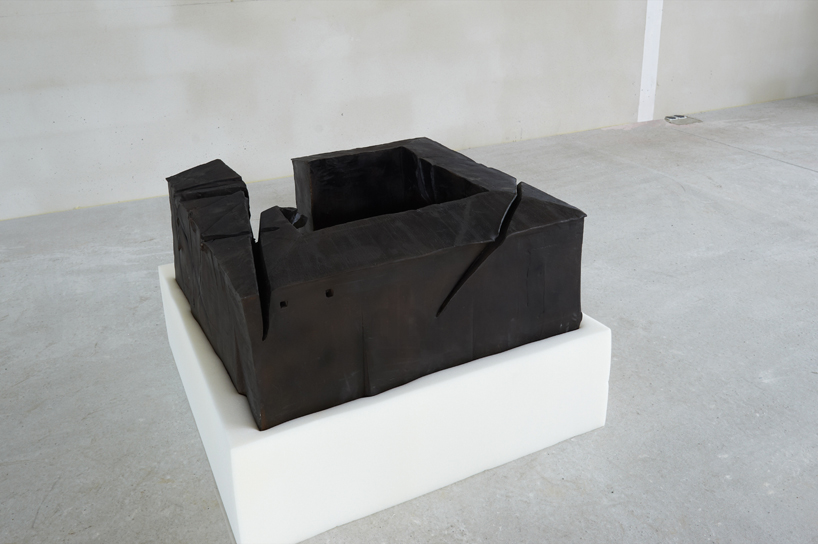 'zorro (san quentin)', 2012bronze, rusty patina40 x 89 x 92 cm (15.75 x 35.04 x 36.22 in)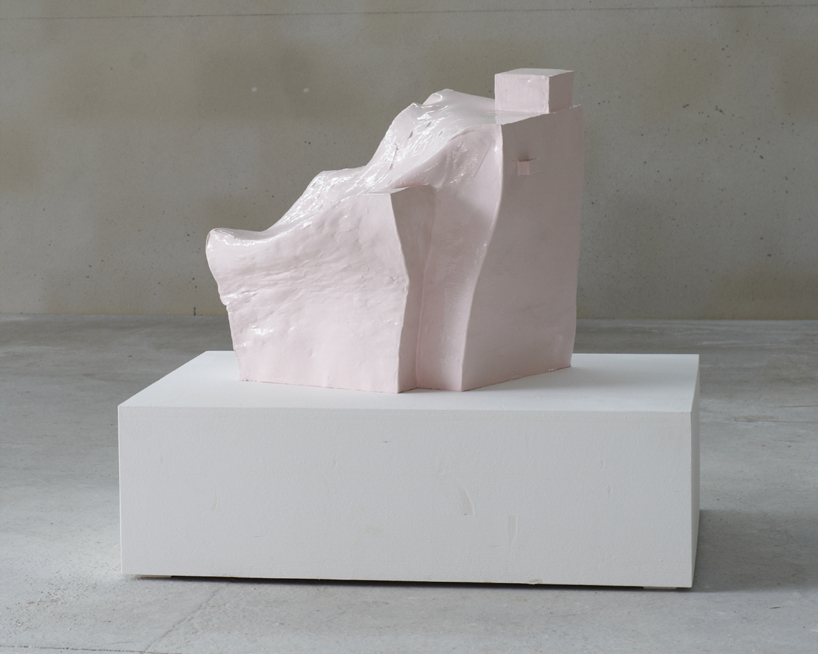 'disruption', 2012 acrylic, pink paint 58 x 58 x 60 cm (22.83 x 22.83 x 23.62 in) Ed. 4/5courtesy the artist and galerie thaddaeus ropac, paris/salzburg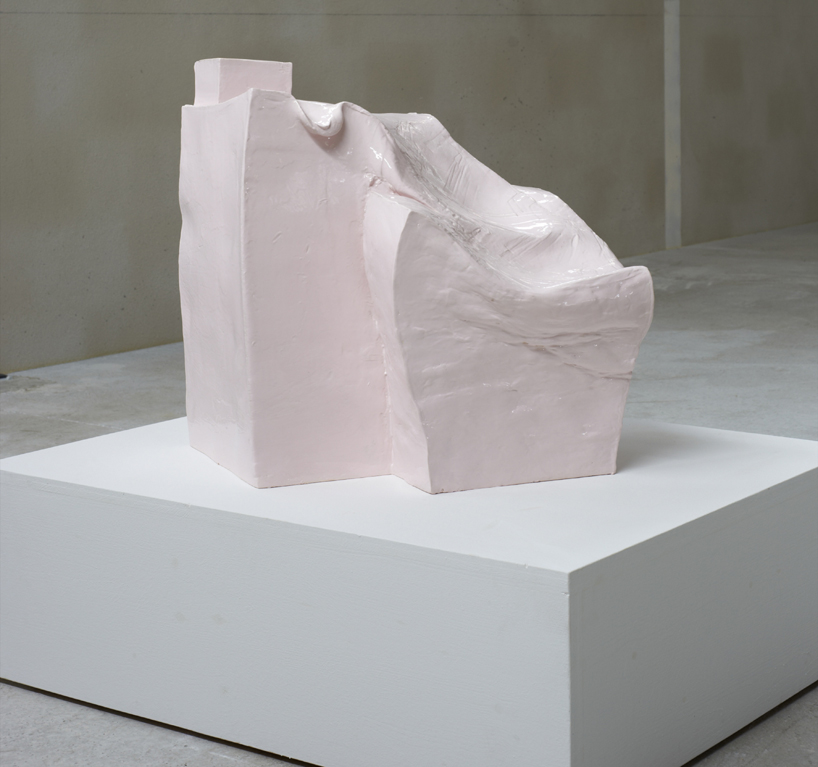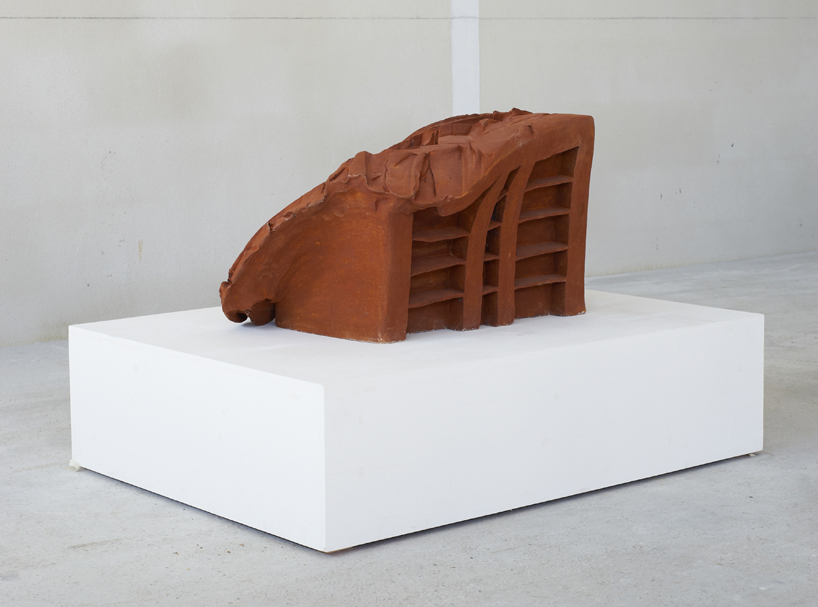 'dodge' , 2012 bronze, rusty patina 45 x 82 x 57 cm (17.72 x 32.28 x 22.44 in)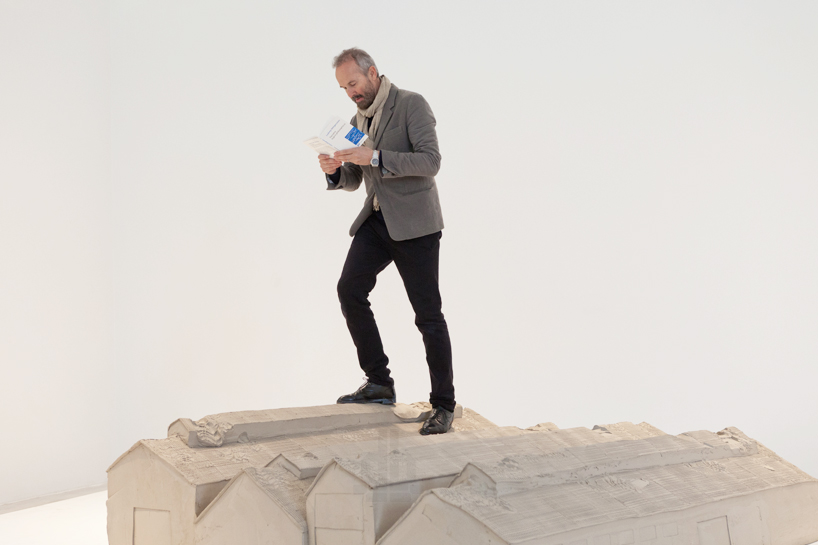 the opening of erwin wurm's pieces for the 'wittgensteinian grammar of physical education' at galerie thaddaeus ropac, paris/pantin was accompanied by a performance piecephoto by philippe servent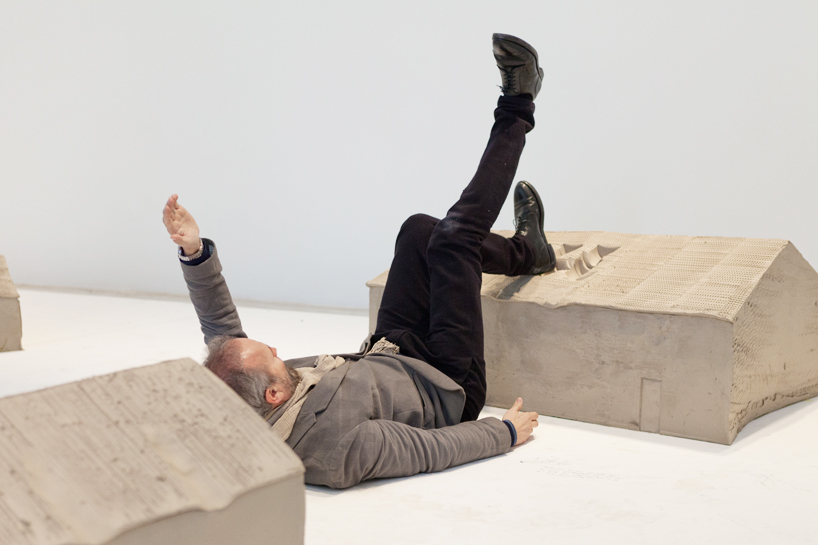 photo by philippe servent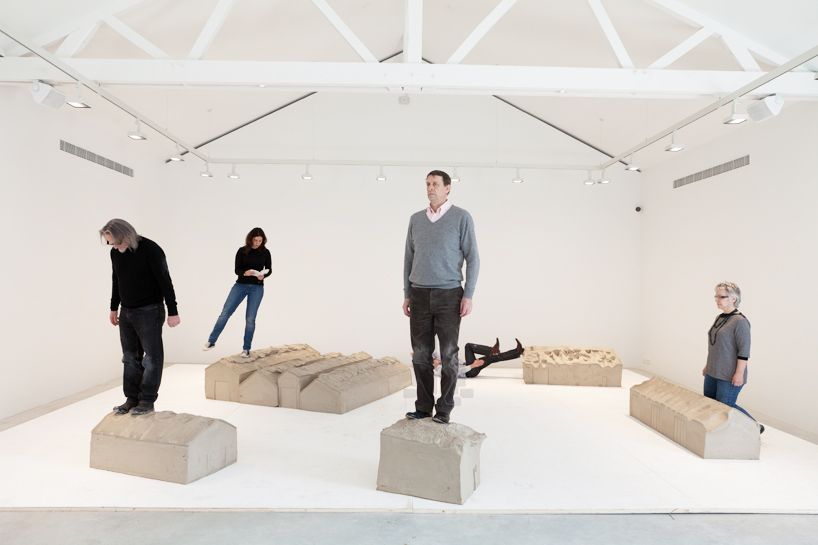 photo by philippe servent
may 15, 2017
may 15, 2017
may 13, 2016
may 13, 2016
feb 04, 2016
feb 04, 2016