in the historic heart of porto, FAHR 021.3 has conceived a larger-than-life spherical installation that seemingly shifts the center of the city square towards its gravitational pull. in celebration of the 20th anniversary of porto's classification as UNESCO world heritage site, the collaborative art and architecture practice has realized 'eclipse' to encourage passers-by to re-consider the familiar amor de perdição square. photographed here by fernando guerra, 'eclipse' 'enters the public space with a disruption of scale that entices interaction and fruition,' filipa frois almeida and hugo reis of FAHR 021.3 describe. 
'eclipse' / video courtesy of FAHR 021.3
'eclipse' stands in an off-center position within the public square, creating a sharp contrast with the surrounding architecture's understated and historic elegance. the sheer enormity and color of the installation forms a bold relationship between the installation and its urban context, inviting visitors and locals alike to re-consider the site through a new lens.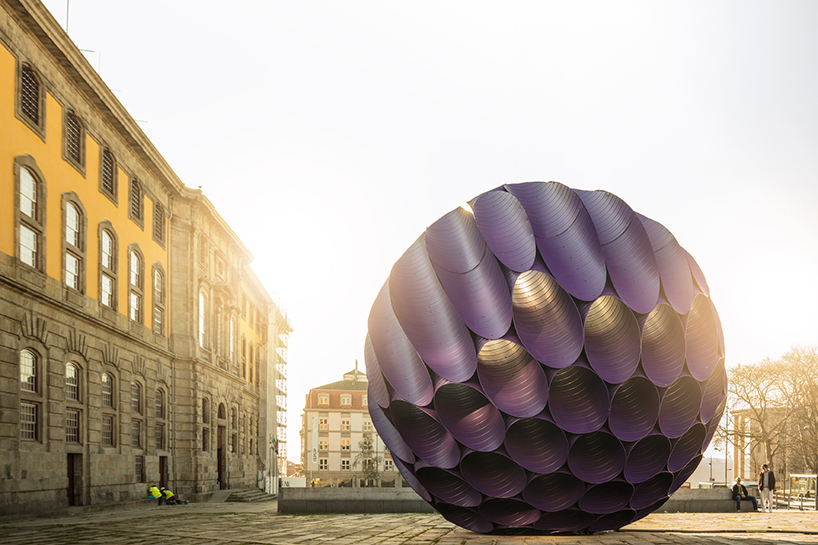 all images by fernando guerra
FAHR 021.3 has constructed the six meter diameter sphere using ventilation ducts, whose metallic texture and modular structure are revealed when approaching the piece. forming a visual dialogue with the city center, the apertures in each tube allow passers-by to peek through and discover different points of view. by day, 'eclipse' reflects sunlight over the square, while by night, a spotlight strongly illuminates one of its sides and keeps the opposite elevation in darkness — fully living up to its name. the installation will be showcased at largo amor de perdição until may 2017.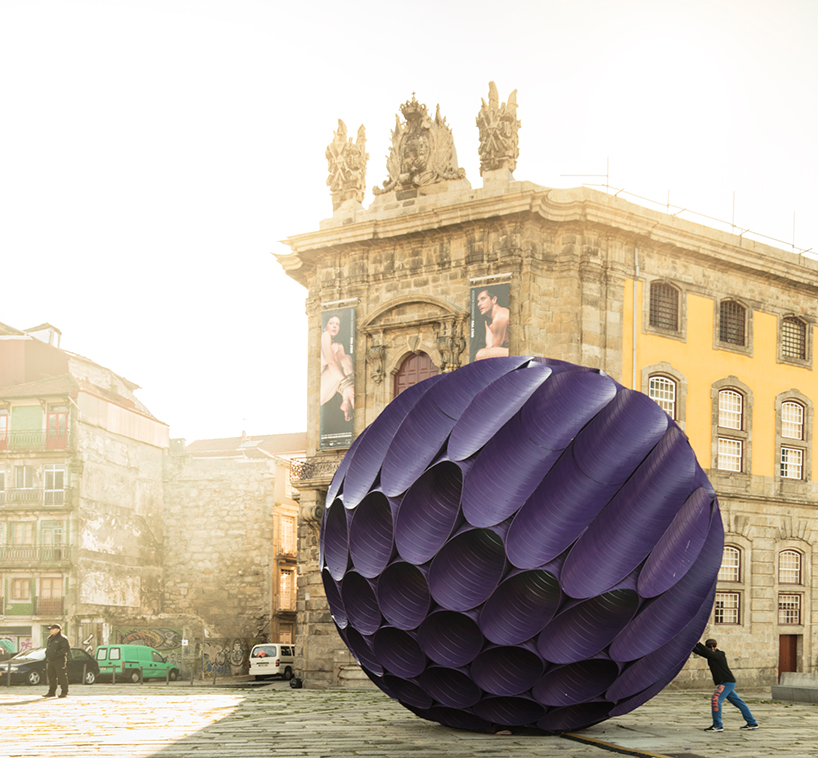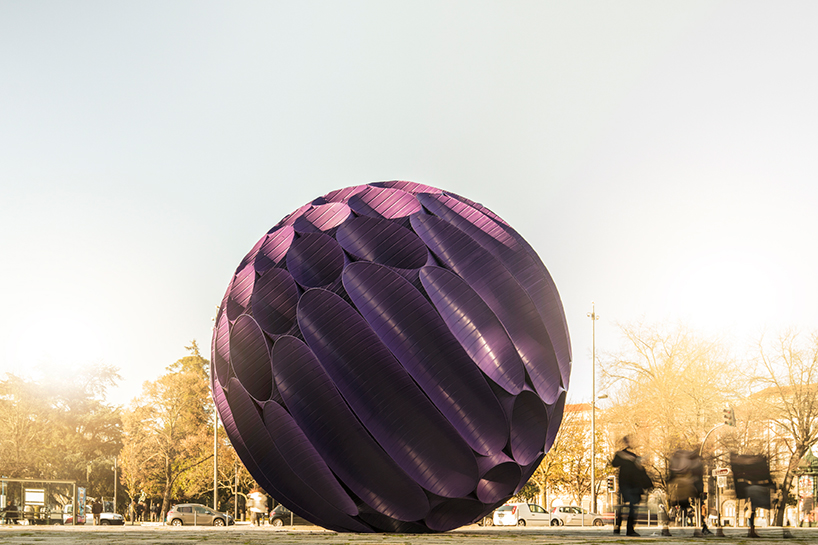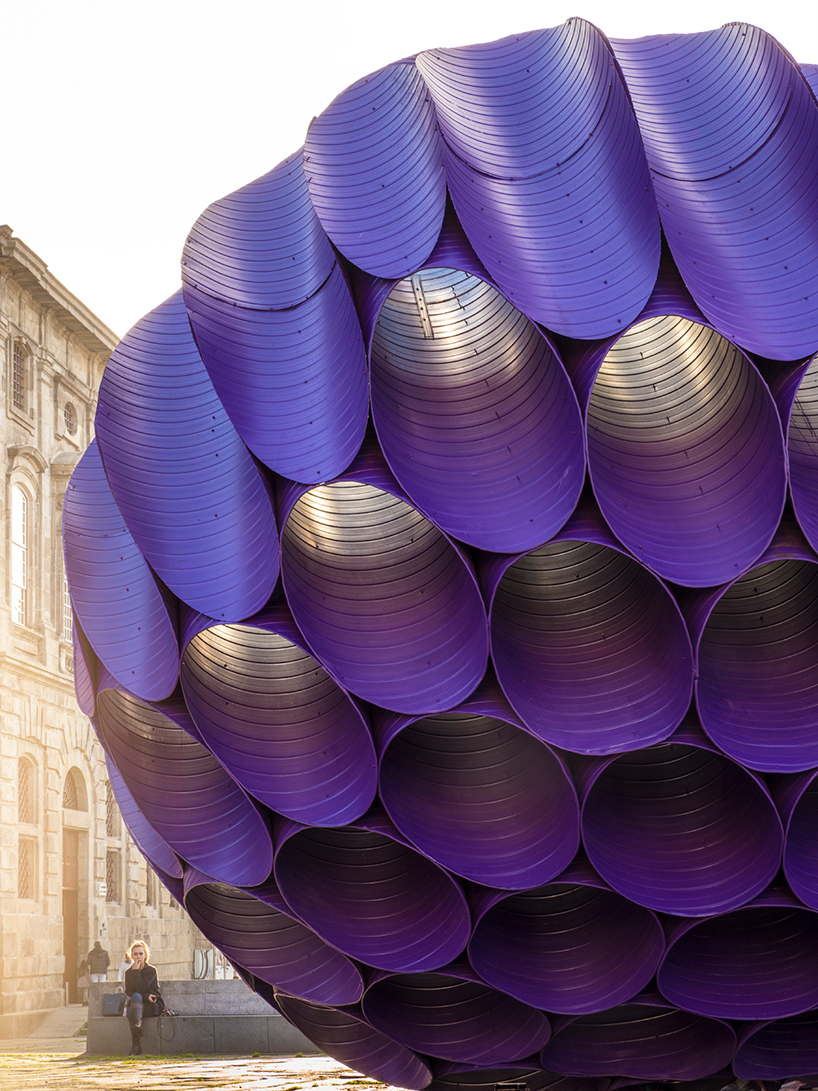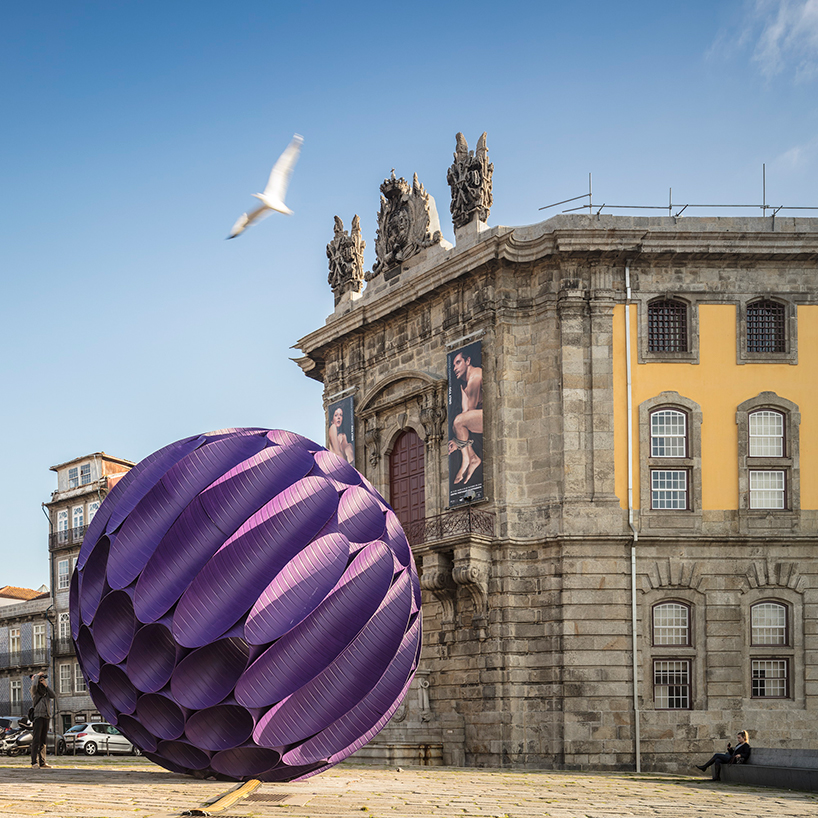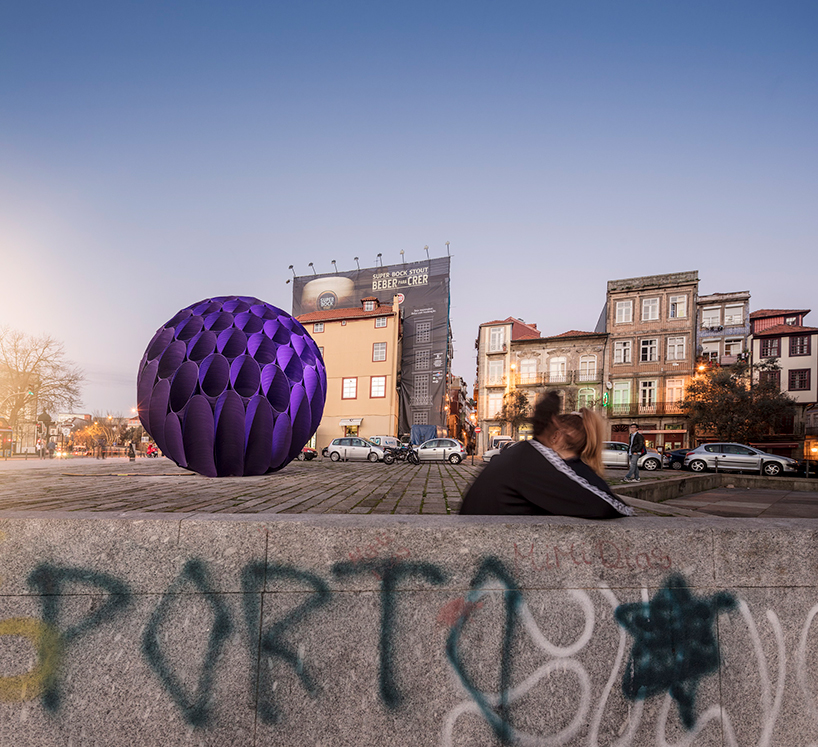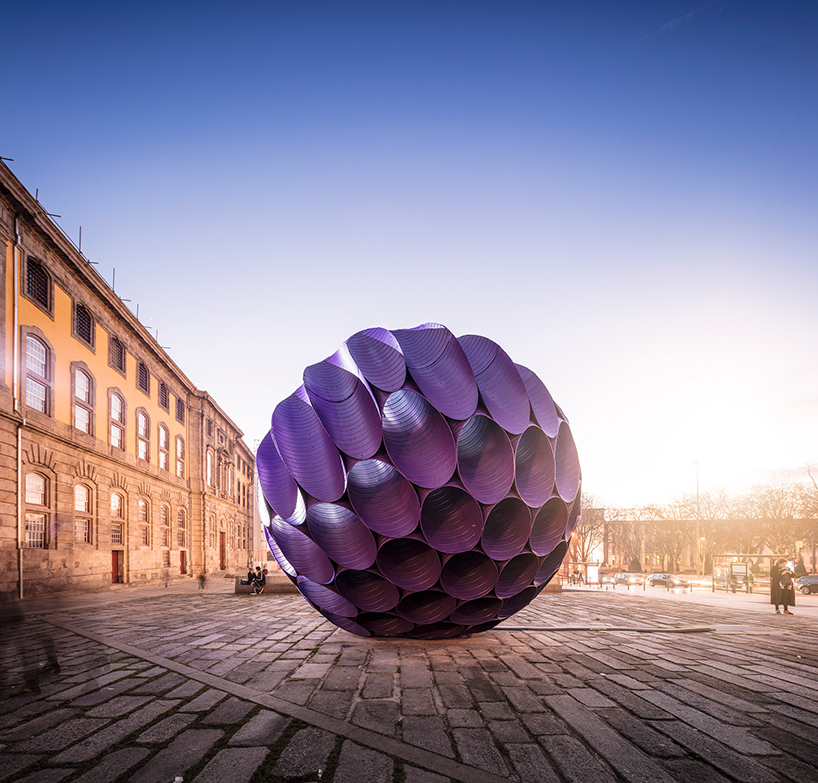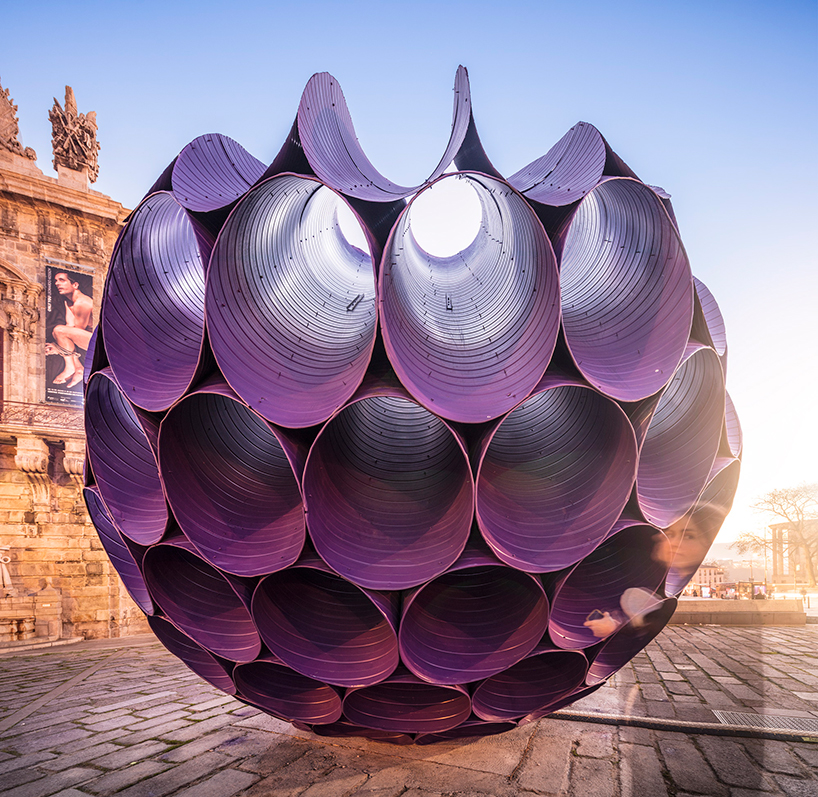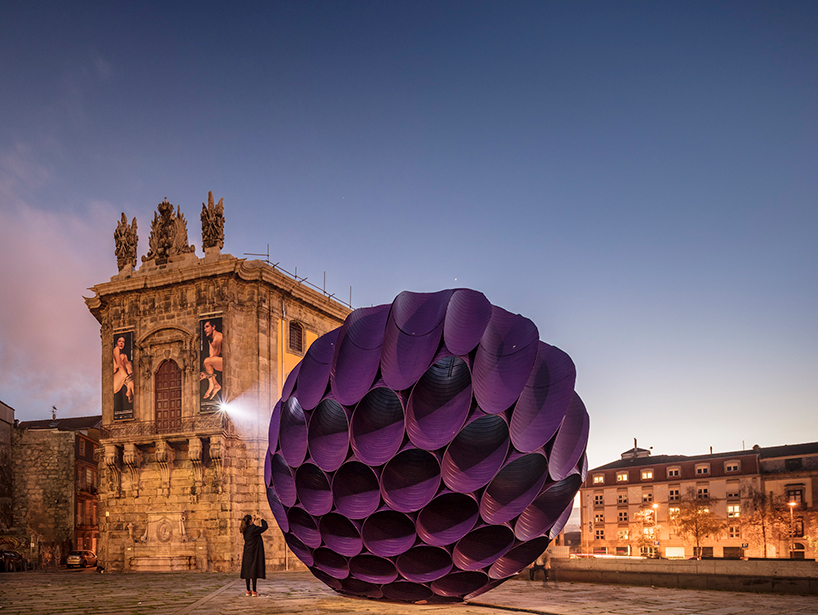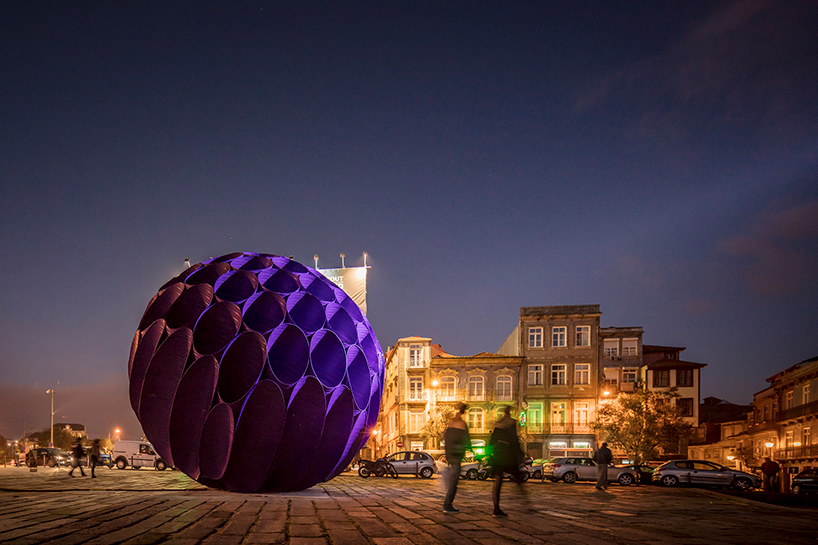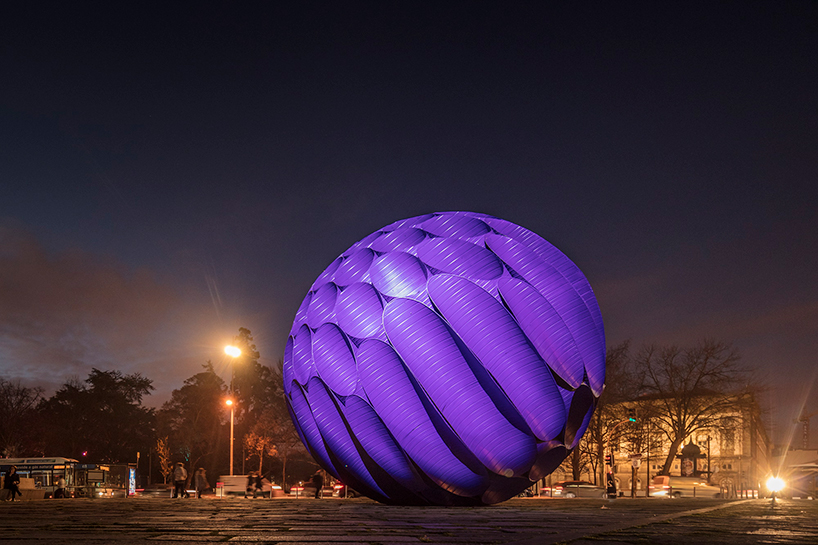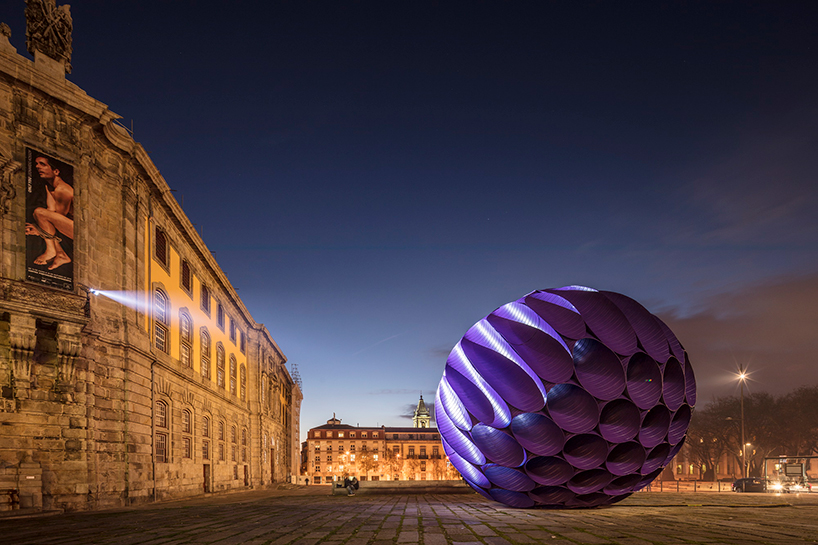 project info: 
light design: FAHR 021.3
music & sound design: joão bento soares
light support: flymedia
engineering: ncrep
construction: fernando moreira da silva & filhos
photography: fernando guerra (fg+sg)
video: patrícia viana almeida
video music & sound design: joão bento soares
initiative: alumia
promoter: porto lazer
support: centro português de fotografia and bombeiros porto sapadores
co-financing: norte 2020, portugal 2020 and união europeia – fundo europeu de desenvolvimento regional
jan 13, 2016
jan 13, 2016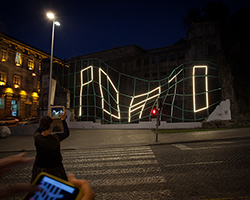 sep 15, 2015
sep 15, 2015
jun 28, 2015
jun 28, 2015
mar 14, 2015
mar 14, 2015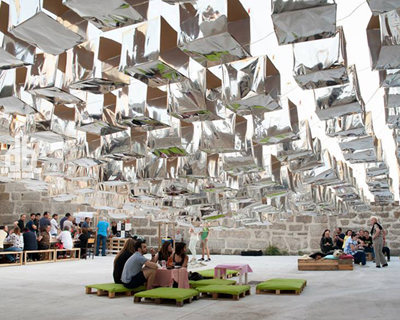 jul 09, 2013
jul 09, 2013
jun 29, 2012
jun 29, 2012
oct 12, 2017
oct 12, 2017
oct 05, 2017
oct 05, 2017
jul 17, 2017
jul 17, 2017
may 31, 2017
may 31, 2017
mar 06, 2017
mar 06, 2017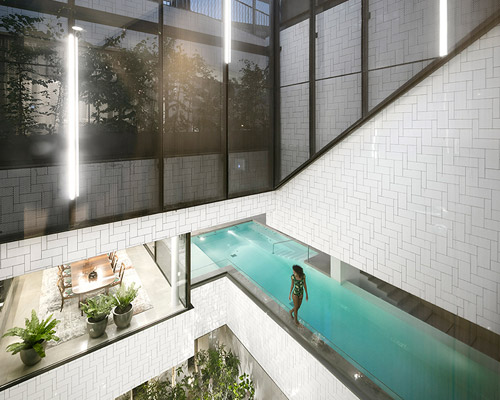 mar 06, 2017
mar 06, 2017
oct 23, 2017
oct 23, 2017
oct 22, 2017
oct 22, 2017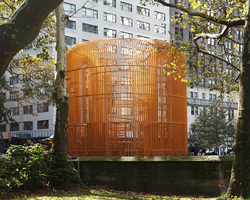 oct 10, 2017
oct 10, 2017
oct 10, 2017
oct 10, 2017
sep 10, 2017
sep 10, 2017
sep 05, 2017
sep 05, 2017