flock of origami birds fills french courtyard for the festival des architectures vives
for the festival des architectures vives, a team of designers from france has created a whimsical and delicate artistic installation in montpellier. the annual event reflects on architecture and its development within the urban context by inviting visitors to discover contemporary works in unique sites across the city — courtyards of private hotels, typically restricted to the public, open their doors to host expansive media art installations and exhibitions.

all images by paul kozlowski © photoarchitecture.com
maxime derrouch, typhaine le goff and emeline marty have envisioned 'in n' over' as 'a moment of dreaming and contemplation'. the team has suspended dozens of individually crafted paper origami cranes from the courtyard ceiling, arranging them in a spiraling configuration overhead. visitors enter a bright and sunny space canopied by a flock of white birds ranging in size — smaller creatures are placed closer to the ground and become gradually larger as they ascend through the chamber. beneath viewers' feet, a mirrored surface spans the floor, allowing them to peer at the underside of the birds as they stretch through the air. the installation intends to symbolize the themes of innovation and ideas, where the miniature birds rise up through the historic courtyard and get bigger as they aim higher. 
oct 08, 2017
oct 08, 2017
mar 29, 2016
mar 29, 2016
feb 18, 2016
feb 18, 2016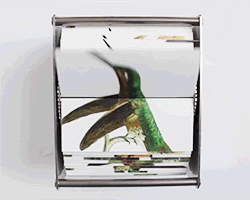 jan 12, 2016
jan 12, 2016
mar 08, 2015
mar 08, 2015
aug 03, 2014
aug 03, 2014
aug 06, 2017
aug 06, 2017
jul 24, 2017
jul 24, 2017
jul 21, 2016
jul 21, 2016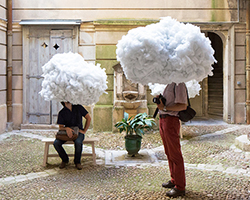 jul 20, 2016
jul 20, 2016
jul 23, 2014
jul 23, 2014
jun 21, 2014
jun 21, 2014
paper
(180 articles)
oct 15, 2017
oct 15, 2017
sep 27, 2017
sep 27, 2017
sep 20, 2017
sep 20, 2017
sep 10, 2017
sep 10, 2017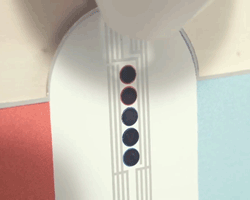 aug 12, 2017
aug 12, 2017
aug 06, 2017
aug 06, 2017